All professional athletes know that the clock is always ticking. Despite their incredible talent and unrivaled skills, many retire before they turn 40.
When this happens, the question arises – what are the best careers for former athletes?
Some might expect former athletes to stay in the sports world and become a coach or a commentator. However, many athletes enjoy the excitement of trying something completely different.
They move from their impressive sports careers and go on to become entrepreneur athletes. They do all sorts of things, like starting companies to make sweets, acting in movies, or even creating tech startups. 
This article will introduce you to 10 professional athletes turned entrepreneurs. They prove that the grit and determination that made them sports stars can also make them successful in the business world.
1. Michael Jordan
Type of business:

athletic apparel, NBA team owner, globally iconic brand

Net worth: $2 billion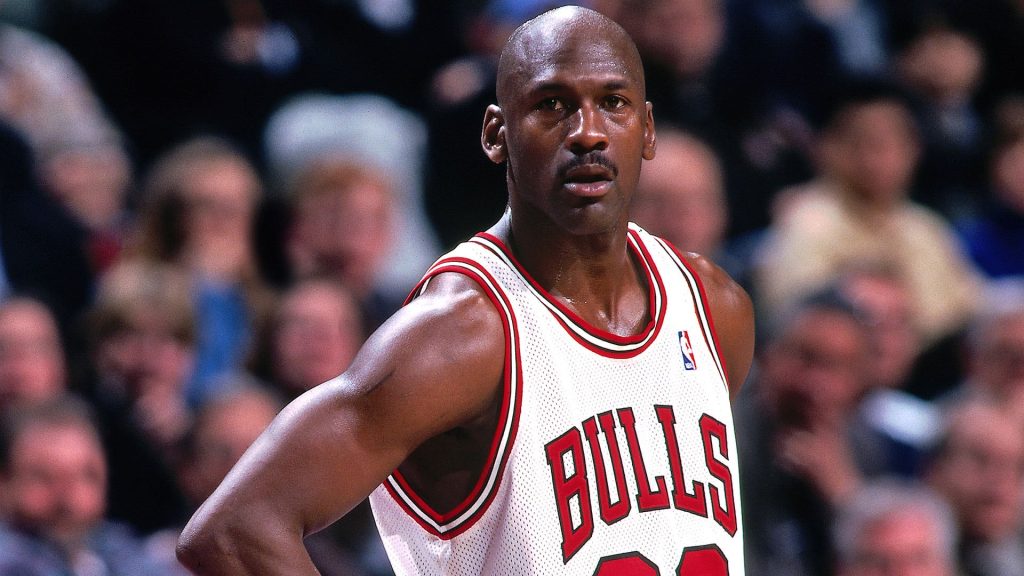 Arguably the greatest basketball player of all time, Michael Jordan rewrote every chapter of the basketball textbook. The perennial All Star player and unanimous MVP winner, he totalled more than $90 million in earnings as a player salary.
The Chicago Bulls legend became a household name in business too by lending his name to Nike's Air Jordan line of sneakers. Launched as part of a lifelong partnership with Nike, the sneakers are now some of the world's most popular shoes.
In 2022, the Jordan line generated $5.1 billion in revenue for Nike, making Michael Jordan an estimated $400 million per year.
Up until recently, Michael Jordan held the position of majority owner for the NBA team Charlotte Hornets. However, in 2023, his 13-year ownership tenure came to an end as the team was sold for an astounding approximate valuation of $3 billion. Jordan will retain a minority ownership stake even after the sale's completion.
Other Jordan's endorsements include global brands Gatorade, McDonald's, Coca-Cola or Chevrolet.
2. David Beckham
Type of business: s

occer team owner, fashion and cosmetics, media, gastronomy

Net worth: $450 million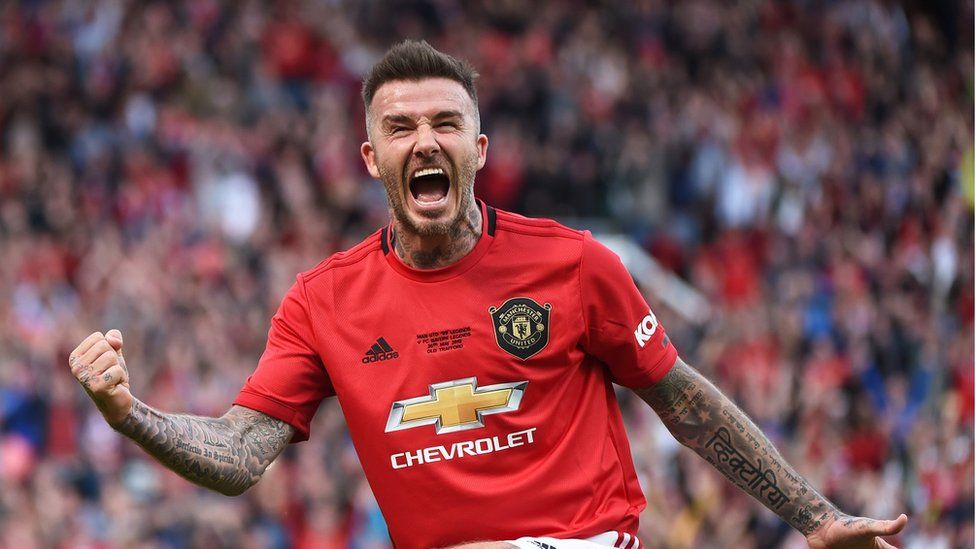 One of the most famous names in soccer, David Beckham, had a remarkable 20-year career during which he amassed 19 major trophies. Having taken the world by storm in Manchester United and Real Madrid, the densely tattooed cultural icon moved to the Los Angeles Galaxy in 2007 on a five-year contract worth $6.5m per year. 
Always a popular face with advertisers, Beckham has been building his personal brand systematically. He has turned his hand to the world of fashion and cosmetics (House 99), gastronomy (Walmer Castle pub), mass media (Studio 99), the entertainment industry (Guild E-Sports) and even launched his own fragrance line, David Beckham fragrances. 
The transformation from a soccer sensation to model and international superstar earned him a fortune that qualifies him as one of the wealthiest sportsmen of all time. 
Striking lucrative deals with a number of global brands (Adidas, Haig and H&M), Beckham's business empire seems to have become an insane generator of money.
3. Shaquille O'Neal
Type of business:

 tech, real estate, clothing, gyms, fast-food restaurants

Net worth: $400 million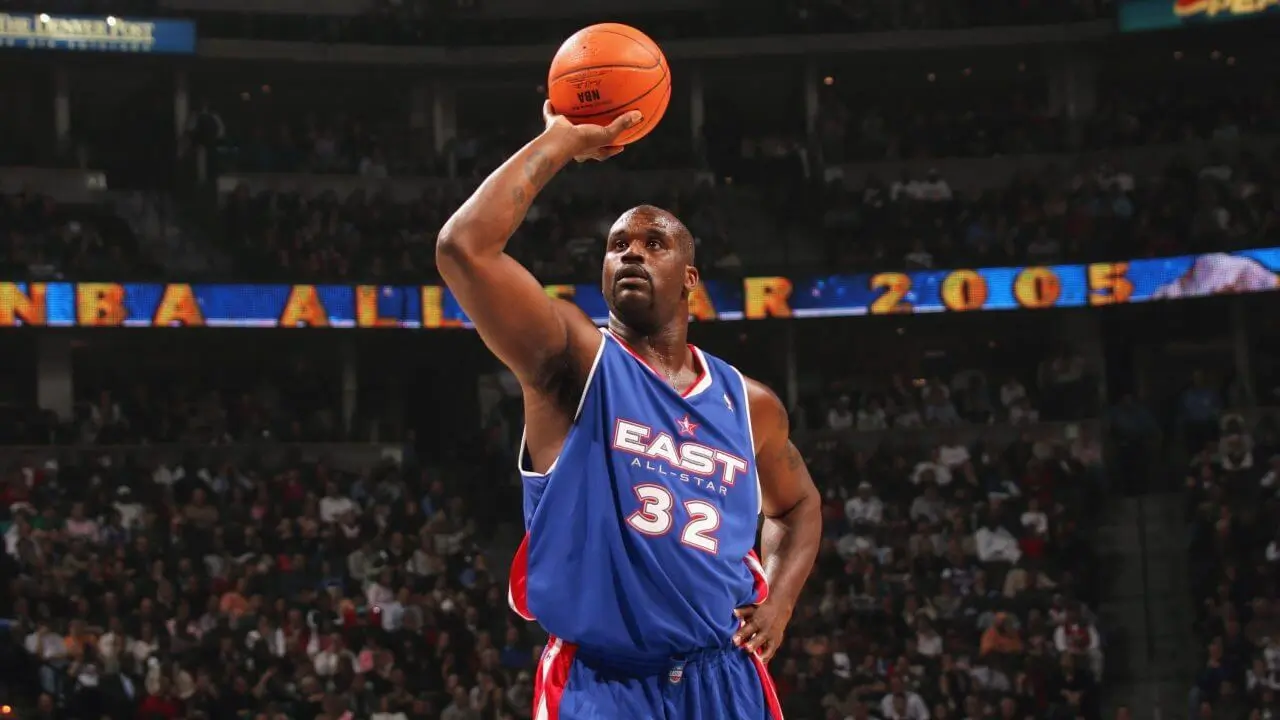 Commonly called "Shaq," the professional athlete and basketball star was named to 14 All-NBA teams, won four championships, and was crowned Finals MVP three times. Over the course of his 19-year career, O'Neal earned almost $300 million.
With his 7'1" in height and 325 pounds in weight, Shaquille O'Neal is a giant among giants not only on the deck but also in the world of business…
Here are some of Shaq's business ventures to add to his professional athlete resume:
Shaq Enterprises. Shaquille O'Neal established his own conglomerate, Shaq Enterprises, which encompasses several investments and business endeavors.
Franchise Restaurants. O'Neal has invested in various restaurant franchises, including Five Guys, Krispy Kreme, Auntie Anne's, and Papa John's. He also owns multiple fast-food chicken restaurant locations, such as Big Chicken in Las Vegas.
Shaq Sports. O'Neal has launched his own line of sporting goods called Shaq Sports, which includes basketballs, shoes, and other sports-related products.
Shaquille O'Neal Collection. This is a fashion line created by Shaq, offering clothes, eyewear, and even jewelery.
Real Estate. O'Neal has invested in real estate properties across the United States and has engaged in various real estate ventures.
Media and Endorsements. Shaq has made numerous appearances in movies and television shows. He has also endorsed several brands and products, including Gold Bond, Icy Hot, and The General auto insurance.
Miscellaneous. Shaq's business ventures include ownership in Forever 21, Papa John's, Reebok, JCPenney, Lyft, 24 Hour Fitness, Carnival Cruise Lines, and more..
O'Neal also was also one of the earliest investors in Google, claiming a stake before the company even went public.
4. Kobe Bryant
Type of business:

investments, venture capital funds

Net worth: $600 million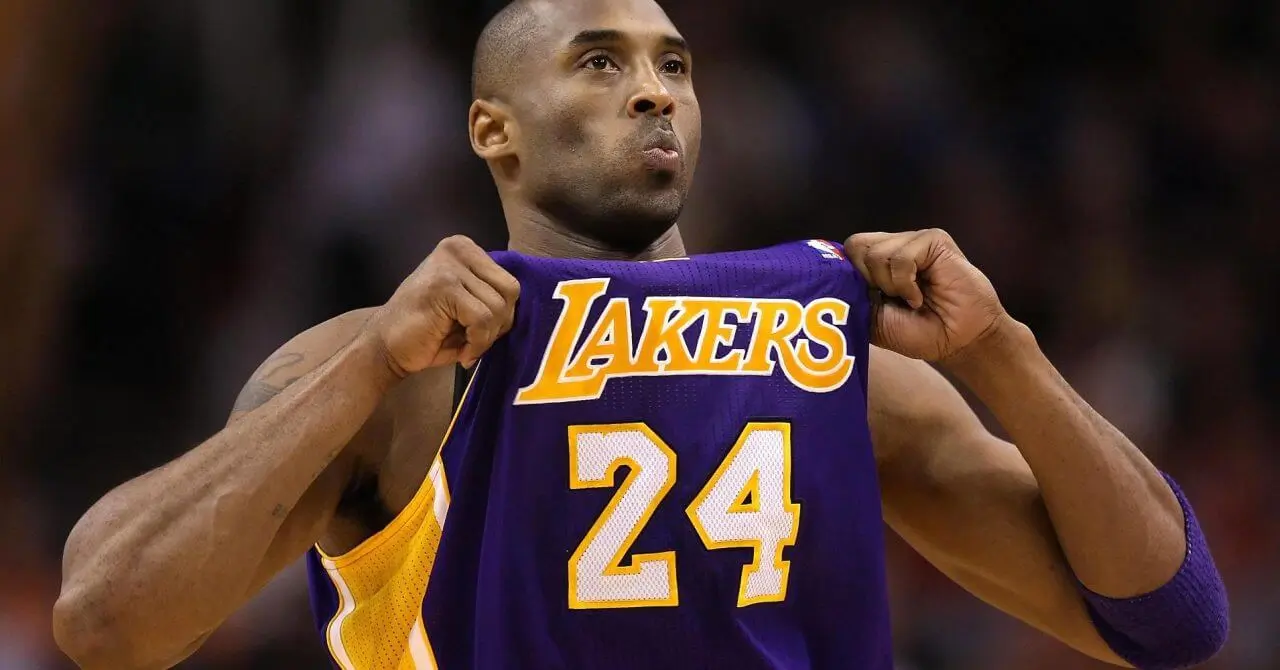 NBA legend Kobe Bryant, known for his remarkable 20-season career with the Los Angeles Lakers, ventured into investing after retiring in 2016.
Tragically, his life was cut short in 2020.
Having earned a mind-blowing $770 million in salary and endorsements during his playing career, the basketball superstar could easily retire and do nothing.
But rather than that, Bryant started a $100 million venture-capital firm named Bryant Stibel in 2013 which supports successful startups as well as invests in established companies.
Among Bryant Stibel investments are Dell, Epic Games, Jessica Alba's The Honest Company, or LegalZoom.
And it's not only about mere business. Kobe Bryant has been immersed in product design, launching his own Nike's Kobe sneaker line in 2005. Thanks to its versatility, it's become the most popular low-cut shoe in the NBA and tremendously popular as a lifestyle shoe, too.
In March 2022, two years after Bryant's death, Nike announced a new agreement with Vanessa Bryant honoring the NBA hall-of-famer, with all proceeds benefiting the Mamba and Mambacita Sports Foundation.
Kobe's legacy lives on, both on and off the court.
5. Arnold Schwarzenegger built his stature in politics
Type of business:

acting, politics

Net worth: $450 million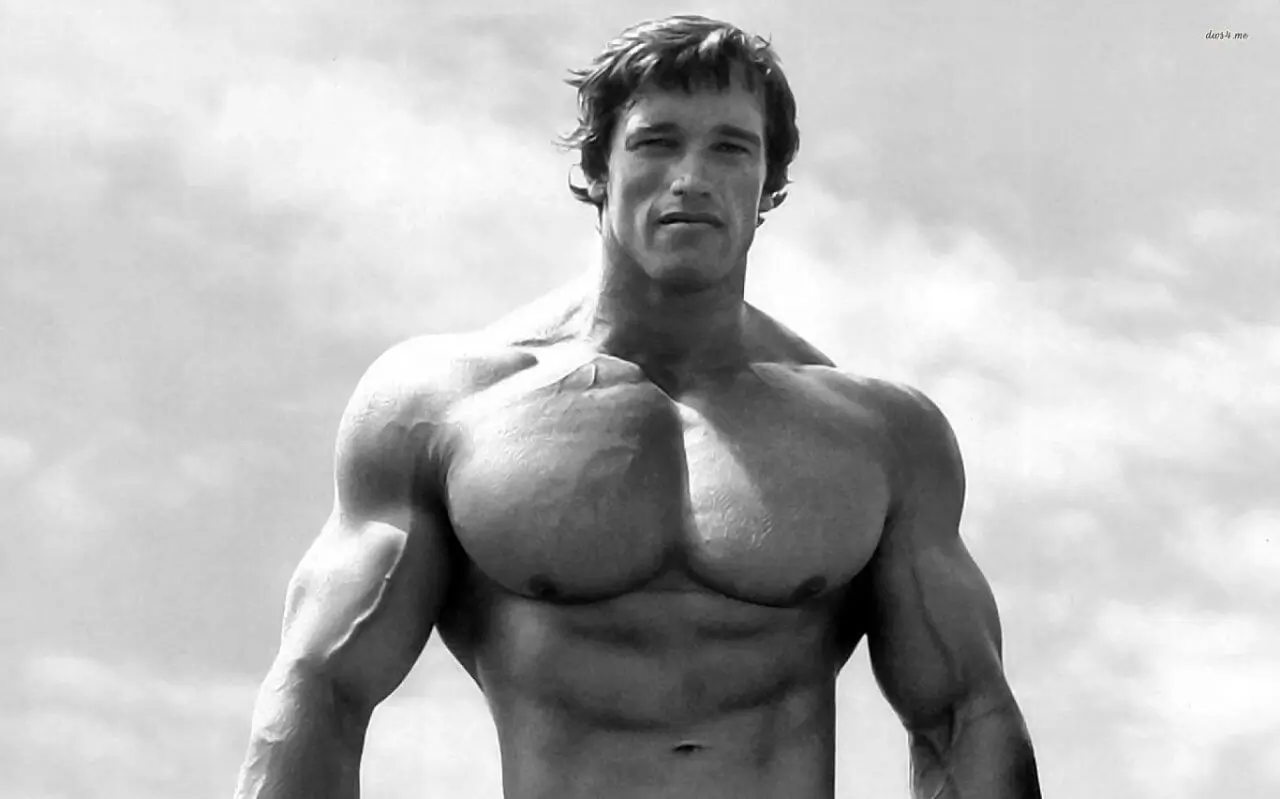 Arnold Schwarzenegger was once the rockstar of bodybuilding and a professional athlete, but his retirement led him to delve into acting and politics.
Schwarzenegger first broke into Hollywood as the title character in Hercules in 1970. His breakthrough role came in 1982's Conan the Barbarian, but most of us will know him best as the Terminator. He also played in first three instalments of The Expendables but decided to drop out from the fourth one.
The reason? He didn't like the way his character was treated in the third movie and felt the fourth instalment would not make sense without Sylvester Stallone after all.
A moderate conservative, Schwarzenegger ended up winning the infamous 2003 California gubernatorial recall election by over one million votes and served as the 38th governor of California until 2011.
And he got things done, too. One of Schwarzenegger's biggest accomplishments in service was passing the first greenhouse emissions cap of any kind within the United States. 
At the age of 70, Arnie still boasts excellent physical health. He recently underwent a surgery to replace a 20-year pulmonic valve in his heart. And what was his response after waking up from anaesthesia? "I'm back!"
No, seriously.
6. Maria Sharapova
Type of business:

candy, health and beauty, MMA, endorsements, commercials

Net worth: $196 million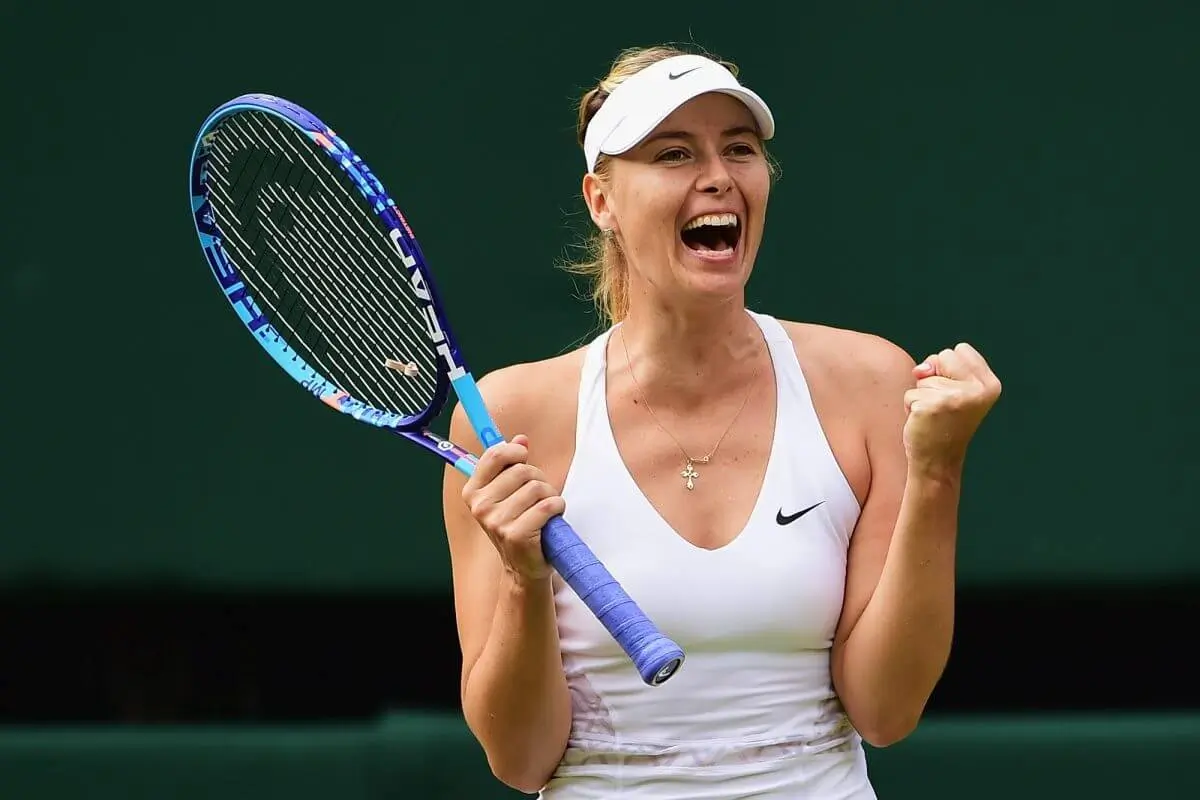 A Wimbledon champion by the age of 17 and the world No. 1 at the age of 18, the Russian superstar is the loudest grunter in the tennis world — often clearing past 100 decibels on the court.
According to Forbes, Sharapova held the position of world's best-paid female professional athlete for eleven years, earning almost $300 million in prize money and sponsorships.
But this was not enough. In 2013, only 25-year-old Sharapova defied whatever you'd expect from a pro athlete and founded a premium candy line Sugarpova. In a unique marketing move to promote the new product, she even tried to change her name to Maria Sugarpova during 2013's US Open.
Alongside her business initiatives, Sharapova also invests in health and beauty brands such as Bala Bangles, Therabody, and Supergoop! Sharapova also invested in UFC, the mixed martial arts promotion company.
Besides the sweets, the five-time Grand Slam champion has been making money off lucrative endorsements with the likes of Porsche, Nike, Evian and HEAD. And recently, Sharapova launched a new 12-month-long programme to mentor women entrepreneurs.
7. Wayne Gretzky
Type of business: winery owner, restaurant, sports teams, endorsements
Net worth: $250 million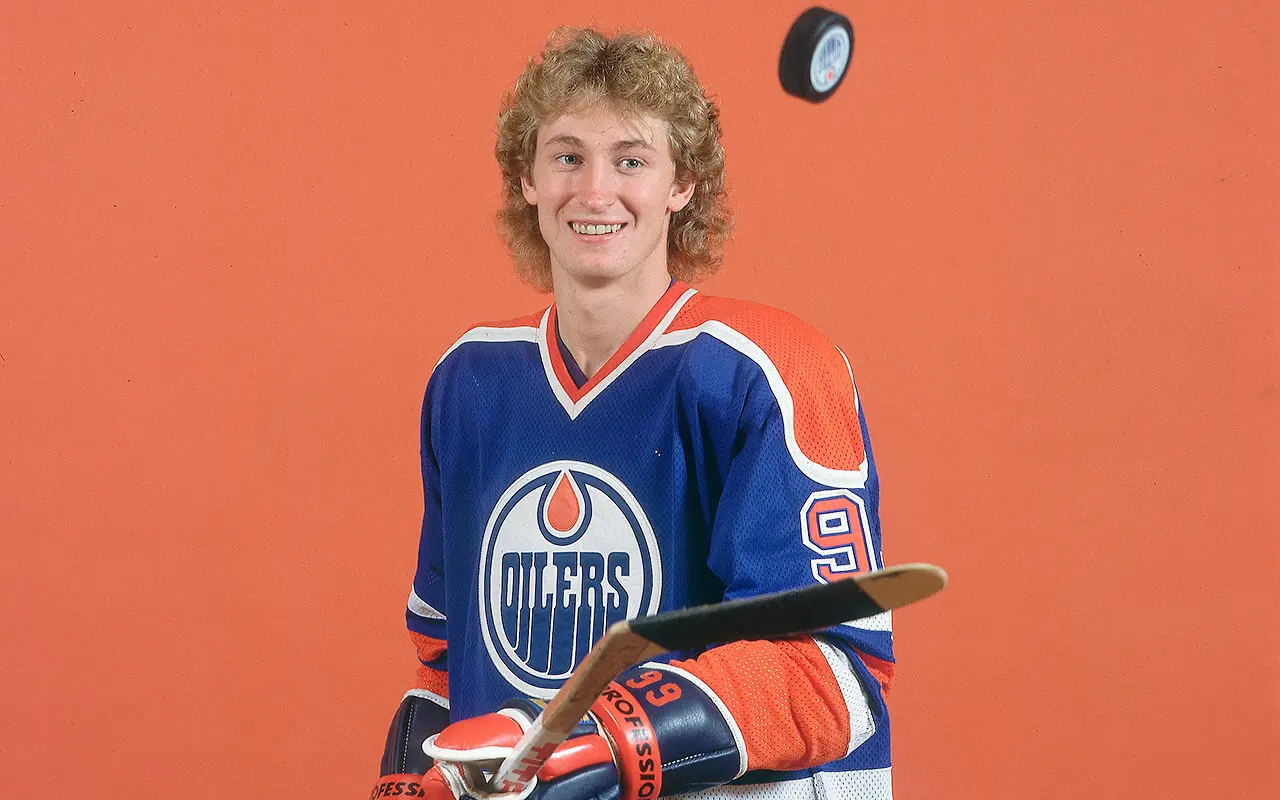 When it comes to hockey, there's no other name ringing our bells more than the iconic Wayne Gretzky. Upon leaving the NHL in 1999, Gretzky set more than sixty records. Those included the most points, goals, assists and goals in a season. Having surpassed anyone's expectations, Gretzky also needed only 39 games to score 50 goals.
Such earthly success would ask for a comfortable afterlife. But in an interview in the Financial Post, Gretzky remarked: "You can't just retire at the age 40 years old and play golf every day. I tried it for one year and you quickly find out it's nice to be active."
After his fantastic career, the professional athlete and hockey legend founded Wayne Gretzky Estates — a successful winery and distillery. The sales reach approximately 65,000 cases in a good year.
He also started his own restaurant Wayne Gretzky's Toronto playing host to his personal collection of memorabilia.
Besides a successful career in gastronomy, Gretzky doesn't stay away from making smart decisions in big business either. For example, he purchased the Hull Olympiques for less than $200k, selling it seven years later for more than $500k, and made an investment to buy a rare cigarette card for $500k, selling it for $2.8 million.
8. Tony Hawk
Type of business:

Skateboard equipment and video games

Net worth: $140 million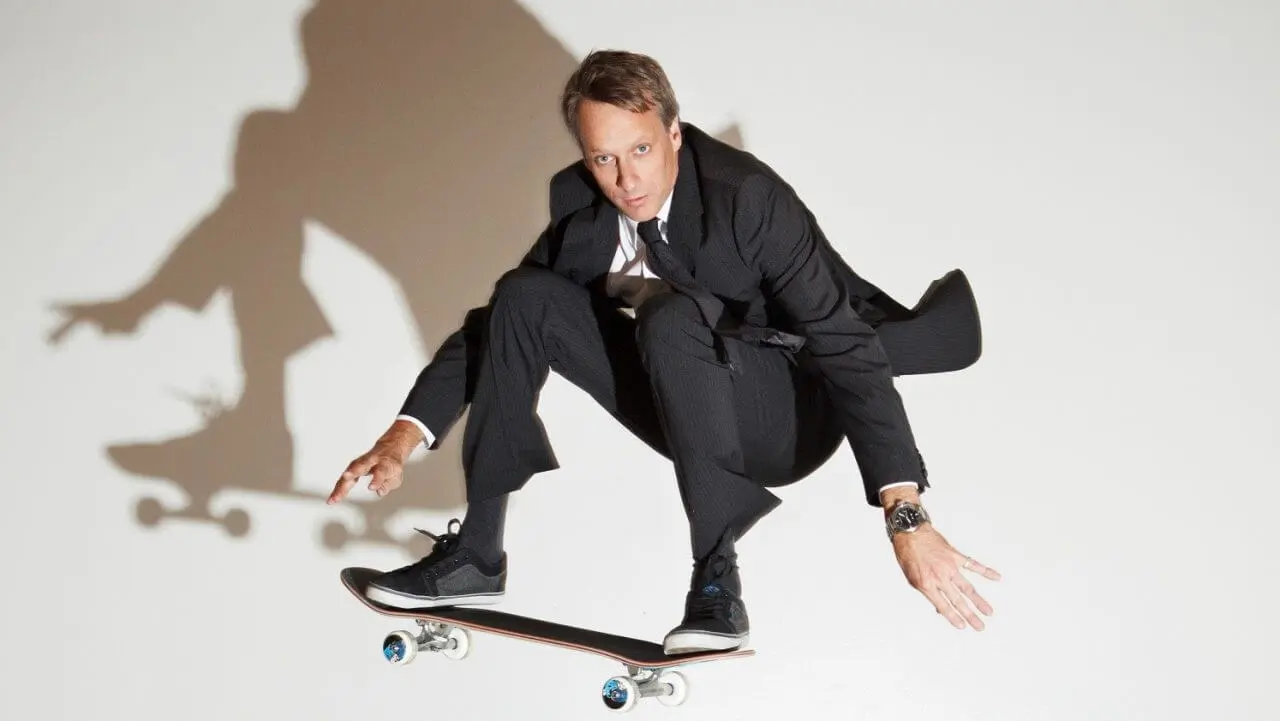 Tony Hawk — also known as The Birdman — is undoubtedly the most famous skateboarder of all time. The whizz kid turned pro at the age of 14, and many experts heralded him as the world's greatest competitive skateboarder by the age of 16. 
Having invented more than 80 tricks, Hawk changed the face of the skateboarding world forever.
Hawk founded the successful Birdhouse skateboard company and started his own clothing line Hawk Clothing. He also formed deals with Activision, Six Flags, Kohl's, Infospace, Adio shoes, Jeep and Sirius Satellite Radio.
But then struck gold in 1999 when he partnered with Activision to create the Tony Hawk's Pro Skater video game franchise. It quickly became a bestseller, topping the list of video games in the action sports category. But the new game series got the ultimate boost when Hawk stunned the world by becoming the first skater to land a 900 (two and a half spins mid-air) at the 1999 X Games.
That's some badass marketing!
With 18 different titles released, the series has grossed over $1.4 billion, solidifying its position as one of the most successful video game franchises ever.
9. Serena Williams
Type of business: production, health and wellness, clothing, investments
Net worth: $290 million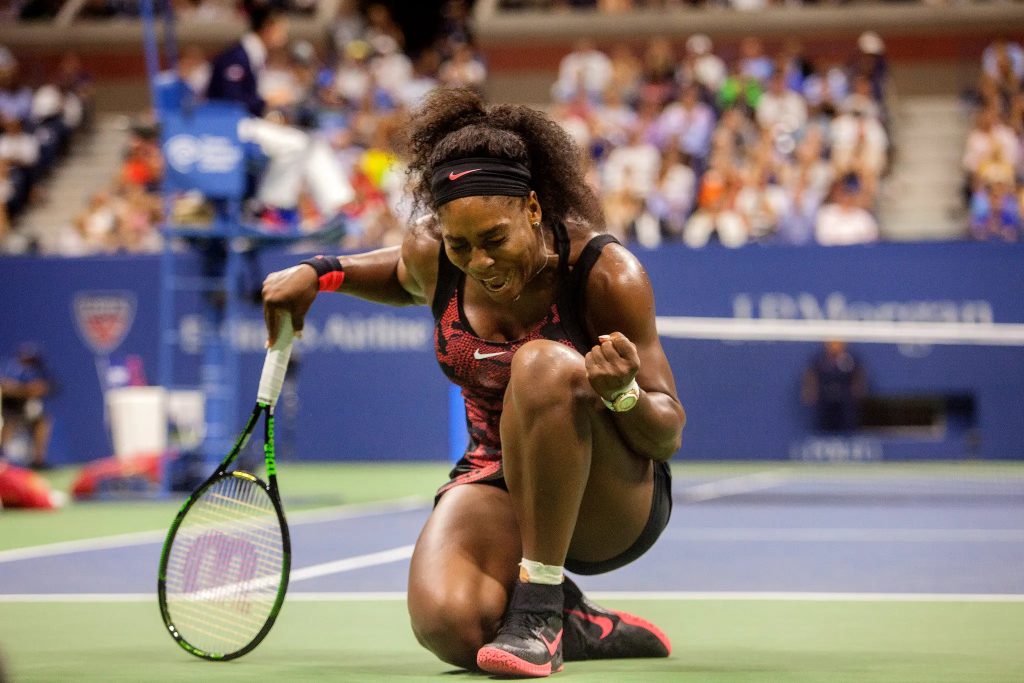 In the realm of (not just) women's tennis, there's no name more renowned than the legendary Serena Williams.
Serena holds a combined 39 major titles: 23 in singles, 14 in women's doubles, and two in mixed doubles. She is joint-third on the all-time list and second in the Open Era for total major titles.
Serena, having graced the tennis world with an exceptional 27-year career, marked her retirement announcement with her final professional tournament appearance at the US Open in 2022.
Her tennis career alone brought her over $94 million.
In 2014, Serena quietly started Serena Ventures, a venture capital firm. The firm has invested in more than 60 start-ups and announced in 2022 that it raised $111 million.
In April 2023, tennis legend Serena Williams embarked on a new venture, launching a multimedia company named Nine Two Six Productions, further expanding her role as a producer. She even landed a tiny role in the 2022 film Glass Onion.
Not limiting herself to conventional roles, Serena co-founded a startup, Will Perform, in December 2022. This initiative aims to create products that provide topical pain relief as well as cater to muscle and skin care.
Alongside these various ventures, Serena's personal clothing line, "S by Serena," which initially launched in 2019, continues to thrive and garner success.
10. Lando Norris
Type of business:
Net worth: $10 million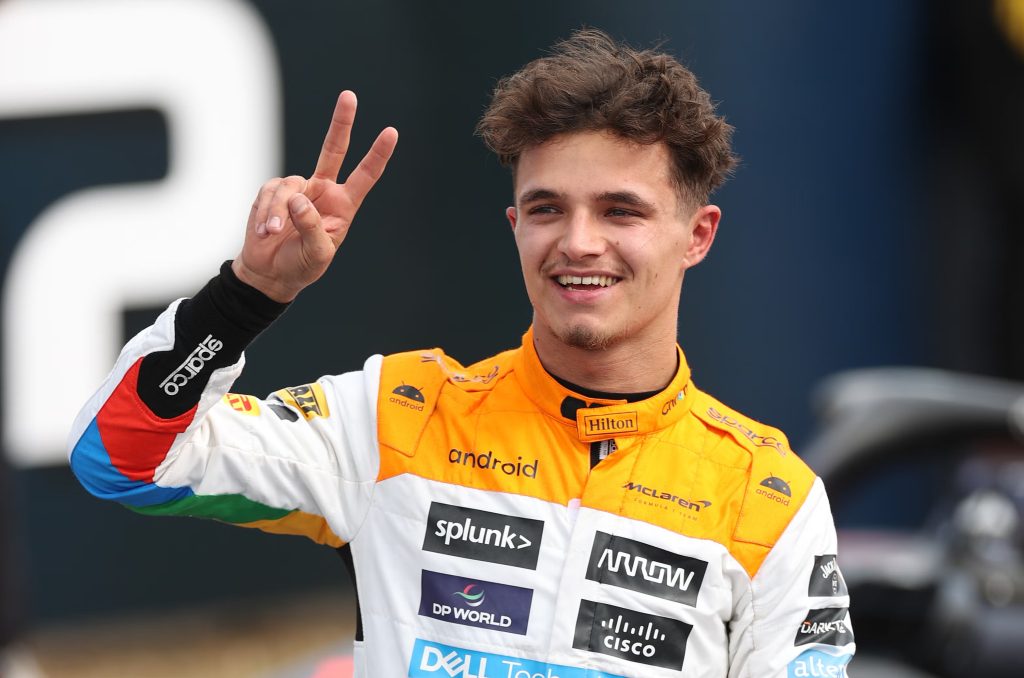 Since stepping onto the Formula 1 scene in 2019, British driver Lando Norris has become a name to remember. His remarkable performance in 2020 launched him into the spotlight, growing his fan base both on the tracks and online.
This surge in online popularity stirred Norris to create Quadrant, an online brand that merges his love for gaming, racing, fashion, and content creation.
As part of his marketing strategy, Norris wore a Quadrant-designed helmet at the 2020 Bahrain Grand Prix. Future plans also include bringing his team to Formula 1 races.
Norris's love for speed isn't just confined to Formula 1. In 2021, he connected with OTK Kart Group, an Italian karting company, to launch LN Racing Kart, marking another milestone in his racing journey.
The 23-year-old sensation is also making moves in the business field. Teaming up with Apex Capital and fellow F1 colleague Carlos Sainz, he's venturing into investments, targeting booming sectors like sports tech and entertainment.
All these strides make one thing clear – this young F1 driver is not only headed for greatness on the racing circuits but also in the business arena.
Key takeaways: Professional athletes turned entrepreneurs
So, what's the best career for former athletes, you ask? Well, it seems they all turn entrepreneurs!
Sure, pro athletes might have some advantages like name recognition and potentially larger capital to invest. But don't let that hold you back.
The truth of the matter is that the chances of firing up a successful business are pretty similar for everyone, whether they have a professional athlete resume or not.
Entrepreneurship is about perseverance, dedication, and a bit of good timing. The trick is to present yourself in the best possible way at every opportunity.
And, if your name isn't as recognizable as Michael Jordan's, your best shot is to create a resume that will captivate potential investors, employers, or partners.
So, if you're inspired by these entrepreneur athletes and want to dive into the business world yourself, remember that just like these athletes depended on their capital, you can lean on helpful tools like a resume builder to ensure you're presenting yourself in the best light.
Let's turn your passions and skills into a career touchdown, no matter your background!
Career Writer

Klara recently graduated from the University of St Andrews in Scotland. After having written resumes for many of her fellow students, she got an opportunity to write full-time for Kickresume. Klara is our go-to person for all things related to student or 'no experience resumes'. At the same time, she has written some of the most popular resume advice articles on this blog. When she's not writing, you'll probably find her chasing dogs or people-watching while sipping on a cup of coffee.