It was 15th March 2020 when everyone at Kickresume was told to stay home due to the coronavirus outbreak.
Now, 2 years later, some of us still work from home. Not because we need to, but because we want to.
And this trend is going on worldwide. Even corporate giants like Google or Amazon had to adjust their work conditions.
Whether you're used to working from home or this is your first time, we've put together a number of productivity hacks that helped us (and might help you too) stay organized and sane.
1. Find a good workspace
Many people prefer to have a separate office space. It can be a library or a guest room transformed into a temporary office. Setting up a work place that mimics an actual office may help to keep your brain in the "it's time to work" mode.
It also helps you get away from the usual distractions of your home. And, of course, there are some jobs that require equipment and a proper work station.
But what to do if you don't have a separate room? Try to work from your kitchen table. Or create a temporary work desk.
Believe it or not, some people work best in their living room. Some work best from their kitchen table. Some prefer to work from the couch. Find whatever place works best for you.
If you're using a laptop, you can also try to move around the house as much as possible. It may sound stupid but there's extensive research showing that changing your scene can increase productivity.
You can also associate certain places with certain work tasks. This is called "task association". Your brain knows that when you're in a certain place, you're taking a certain action. This tactic can help you improve your working flow.
One way or another, these are some must-haves for your workspace:
Choose a room with a lot of natural light. It decreases depression and

improves mood, energy alertness and productivity

.
If possible, surround yourself with some plants. It may sound funny, but a little greenery can improve both your mood and productivity.
Use comfortable heat/cooling in the room. The ideal working room temperature should be around 20 to 22 degrees.

Don't forget to regularly open windows to get some fresh air. You can also use air fresheners.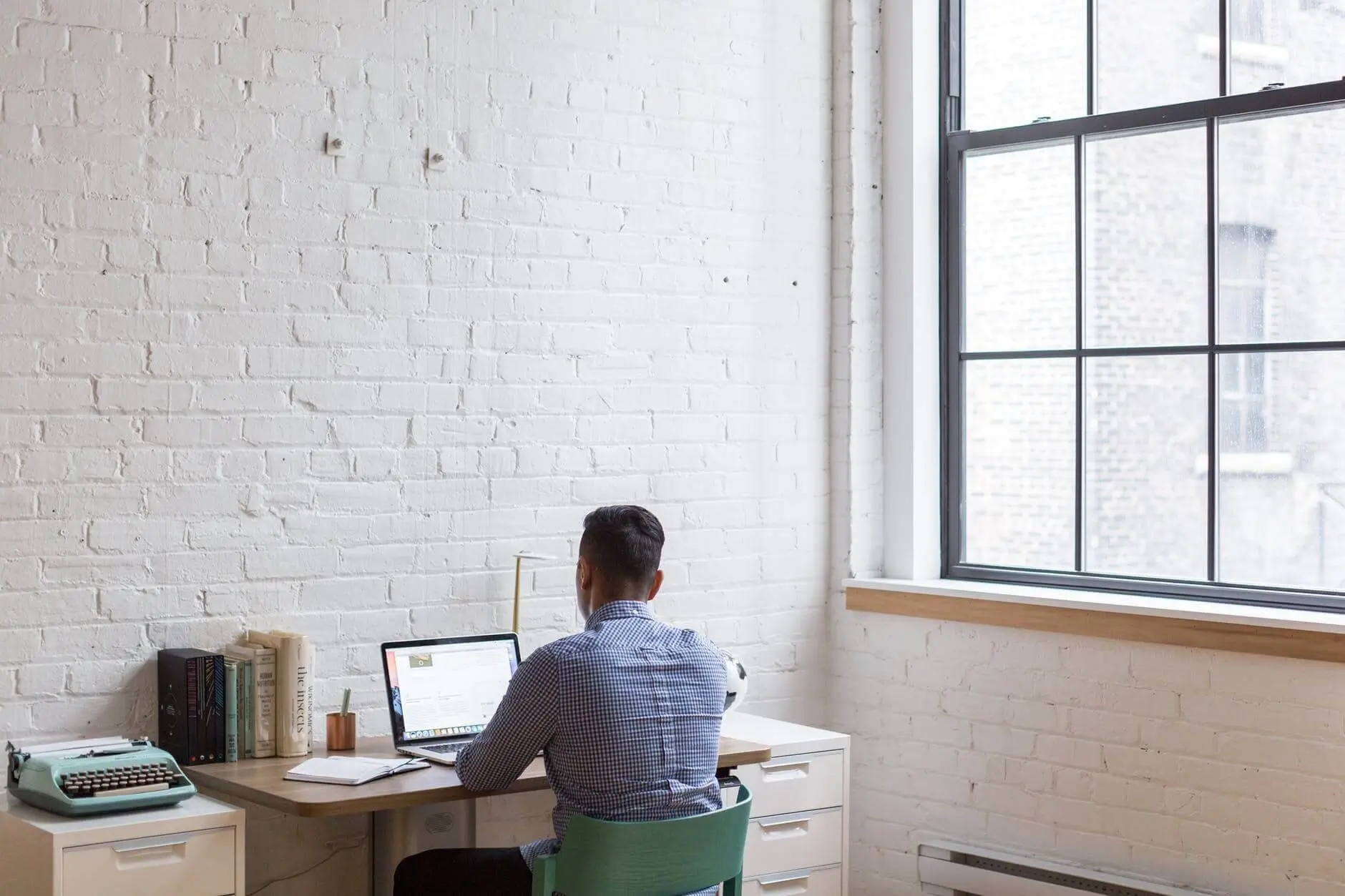 2. Act like you're at work
What's the best way to put yourself in a work mode? Stick to your usual routine. If you usually get up early for work, get up early also when working from home. If you prefer to work during the afternoon, do so.
The same applies to your pre-work routine. What is especially important for you before starting to work? To have a cup of coffee? To eat some breakfast? Do the same at home. It will help you get started each day.
Some home-office veterans also recommend to dress the same as you would for work. However, this differs from person to person. For me, being in pyjamas doesn't have any impact on how I do my job.
3. Set working hours and manage your time
Remote employees tend to work overtime. Why? Because there's no separation between work and home.
Because of that, it's very important to set boundaries. Determine your work hours and stick to them.
You should also schedule your work effectively. Try to organise your day by energy flow.
According to scientific research, our brains are at their peak performance at late morning. You should do important meetings and tasks in the morning and keep simple tasks for the afternoon.
This schedule might help you:
8am to 11am — focus on most important tasks

11am to 12pm — get small tasks done

12pm to 1pm — have a lunch break

1pm to 3pm — get small tasks done

3pm to 4pm — empty your mailbox, prepare a to-do list for the following day
Of course, you can adjust this schedule to whatever works the best for you. Try to find your prime time.
And, as mentioned earlier, remember to log off at the end of the work day. It's very easy to work overtime if you're stuck at home. After work, just "go home" (even if you're already at home).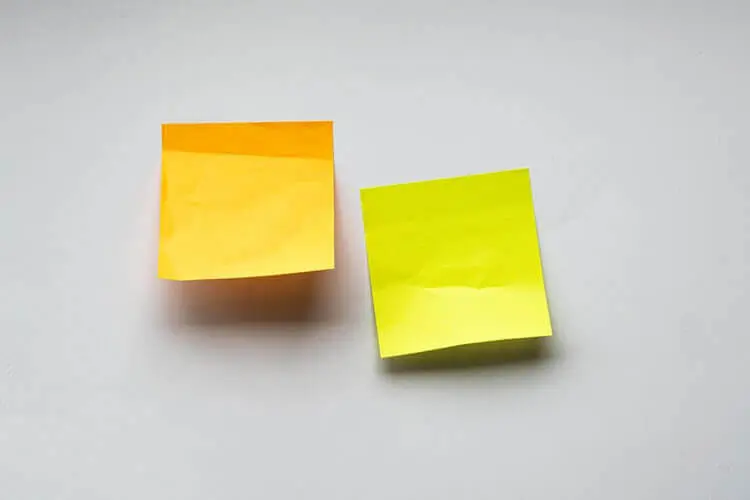 4. Create to-do lists
This goes hand in hand with the previous point. If you already know how to schedule your work effectively, make a list of tasks you need to complete each day. Prioritize it. And then do it. Simple as that.
For instance, if you're a writer, set specific deadlines for your articles. Check them off as you complete them. Celebrate small victories and motivate yourself towards next ones.
And each time you deviate from your schedule, just correct it and adapt to it.
For these purposes, you can use online task managers like Todoist, Asana, or Evernote. But you can also stick to old school methods and use a pen and a notebook.
Tip: Some of you may work from home for the first time. To make this transition as smooth as possible, establish some rules with your boss. Check for regular updates and ask what exactly is expected from you.
5. Find the right tools
In addition to task management tools, there are many other great apps that allow us to work from anywhere in the world.
Here are just a few that will make your (and your team's) life easier and organized:
Communication tools: Slack, Zoom, Skype for Business, HeySpace, MS Teams, Google Hangouts
Project managements tools: Zoho Projects, Trello, Asana, Notion, Microsoft Project
Task managers, calendars and planners: Todoist, Wunderlist, Evernote
Time tracking and productivity monitoring softwares: Apploye Time Tracker,

Hubstaff, TSheets, TimeCamp

Sharing files: Google Drive, Dropbox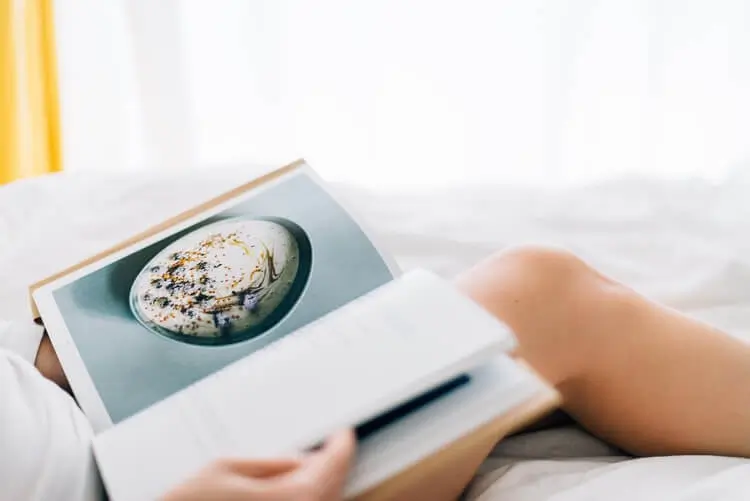 6. Take breaks
The most effective way for remote workers to stay productive is to take breaks, according to the Airtasker study.
Give yourself 15-20 minutes breaks as you would normally at work. It keeps your mind fresh and saves you from burning out after a few days.
For example, after finishing a few tasks, or when starting to feel like you're losing focus, take a break and make yourself a coffee, have a snack, do laundry, or walk the dog.
But be careful about this one – spend some time doing things other than work, but don't let them eat your time. It helps if you set a specific time when your break ends.
In addition to this, give your eyes a short break too. A simple 20-20-20 rule can reduce your eye strain and prevent you from fatigue. Every twenty minutes, stop looking at your screen. Then look at something twenty yards away from you and hold it for twenty seconds.
Needless to say that both of these methods are also good for your health as you're working sitting down and staring into computer screen for eight hours.
7. Stay in touch with your colleagues
Working from home can feel lonely. If you lock yourself up at home for a few days, cabin fever will surely set in. It's important to go beyond email and use also other digital tools to stay connected with your colleagues frequently.
You can use chat apps for workspaces like Slack or video conferencing apps like Zoom or Skype.
Also, try to get as many specifics as you can. When should you be online? How will you communicate within a team? How often will you have online meetings? Will you also have one-on-one meetings with your boss?
Besides work-related stuff, don't forget to also engage in chit-chat. You can text your colleague in the morning, just as you would talk to him during coffee break in your office kitchen. Chat with them. Ask how they're doing. Socialise.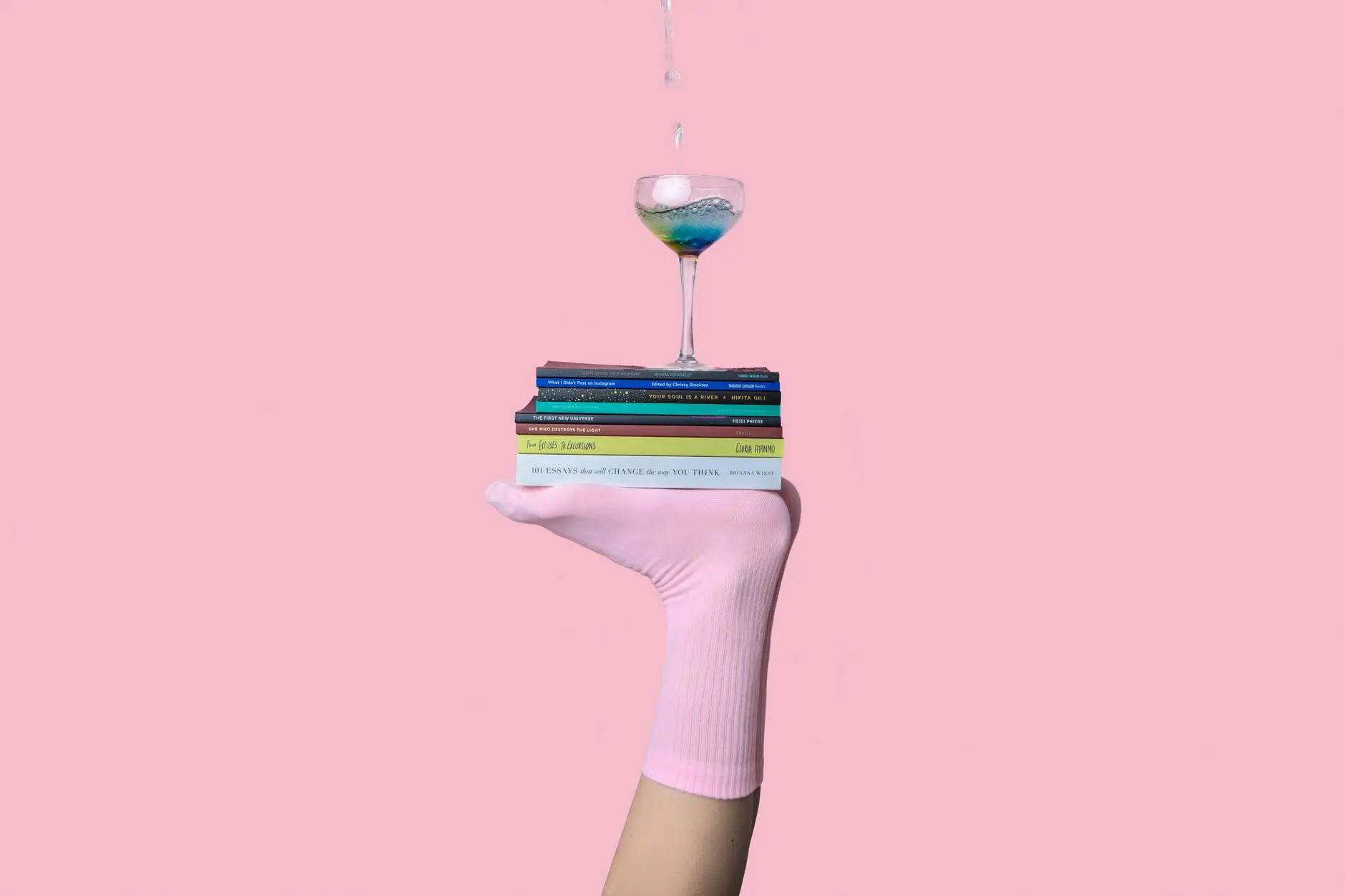 8. Book some time for online learning
Home office presents also a good opportunity for online self-learning. Finally, you can find some spare time for watching online tutorials or doing online courses.
There's a plenty of great information out there on YouTube, blogs, or various online learning platforms such as Coursera, Udemy, EdX, LinkedIn Learning, Google Digital Garage, or Khan Academy.
Try to discuss with your boss whether you can sacrifice a few hours per week for self-study.
To help you get started, here's a list of most valuable online courses that will boost your career.
9. No distractions
If you live in a household with other people, make sure everyone knows you're working and respects it.
Sometimes, it's especially complicated to explain to your family that working from home means working. Family will be the first to say "since you're home, can you…" The answer is "no". It's completely fine to tell them that you're working and once you're done, you'll take care of it.
And in case you're not able to dedicate a whole room for your office, it's even easier to get distracted. You can try two things:
Music. It sounds simple but good music is an essential for concentration. Play low volume instrumental music or whatever music you enjoy listening to. You can also try Spotify's playlists like

Chill hits

or

The Perfect Work playlist.

Headphones. They're great for listening to music if you're into that. But they're also the perfect tool for noise cancellation.
Also, say "no" to other big distractions. Never watch television or Netflix during office hours. Not even during eating your lunch. We all know the scenario of watching "just one episode".
When it comes to cooking, stick to quick recipes. Even better, try to cook your lunch the night before or use a meal delivery service.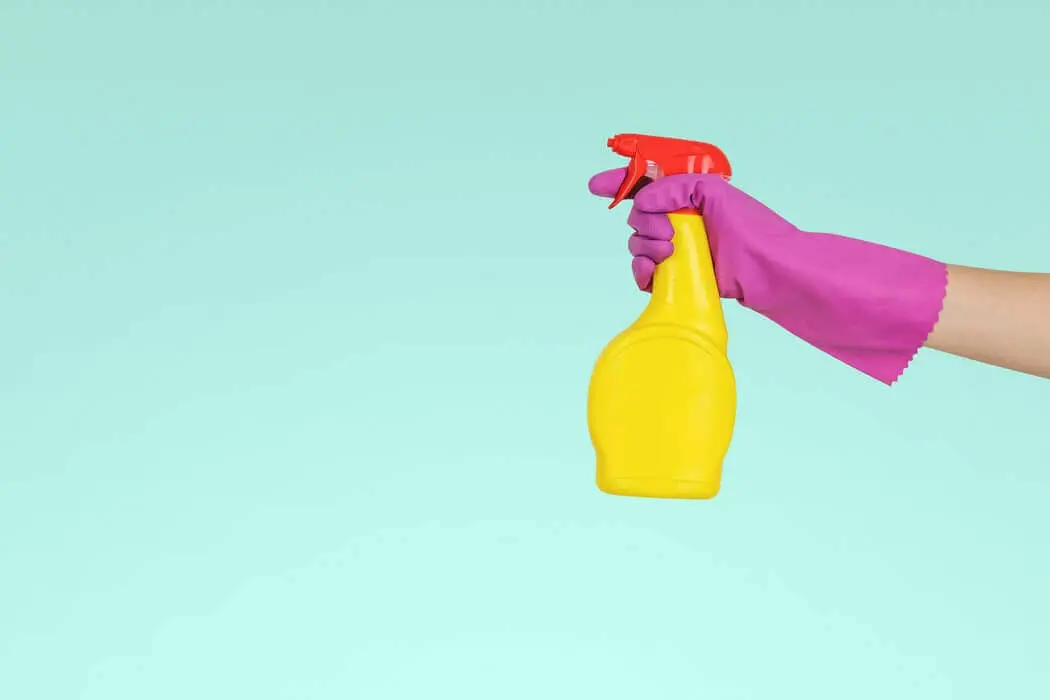 10. Make your home office cleaner and safer
Did you know that workspaces are breeding grounds for germs and bacteria? And did you know that viruses can survive on surfaces of different materials for hours or even days? Ugh. That's why you should keep it as clean as possible.
Firstly, declutter your workspace. Get rid of the trash, organize your cables and free your desk from needless papers, books, or coffee cups.
Secondly, disinfect your whole work area at the end of every work day. Clean your computer, keyboard, computer mouse, literally everything what's in your workplace area. Even your smartphone.
Also, don't forget to air your home properly.
11. Practice self-care
Productivity begins with a state of mind. If you're stressed, it's nearly impossible to stay focused.
There are three key elements to keep your mind (and body) sharp – exercising, eating healthy and a decent amount of sleep.
Start the day with meditation, do some stretches, practice yoga, or try home office exercises. In the end, it's much easier to do this at your home than to in an open office full of your co-workers.
Also, remember to eat well. You may spend the whole day researching where's the right place for you to work, but may not even notice that eating a big lunch can kill your ability to work. Rather than having junk food, include vegetables, meat, fish, nuts, cheese or raw fruits in your lunch.
Moreover, don't stay up late watching Netflix just because you don't have to be in the office at 8am. Bad habits are easier to form than to break.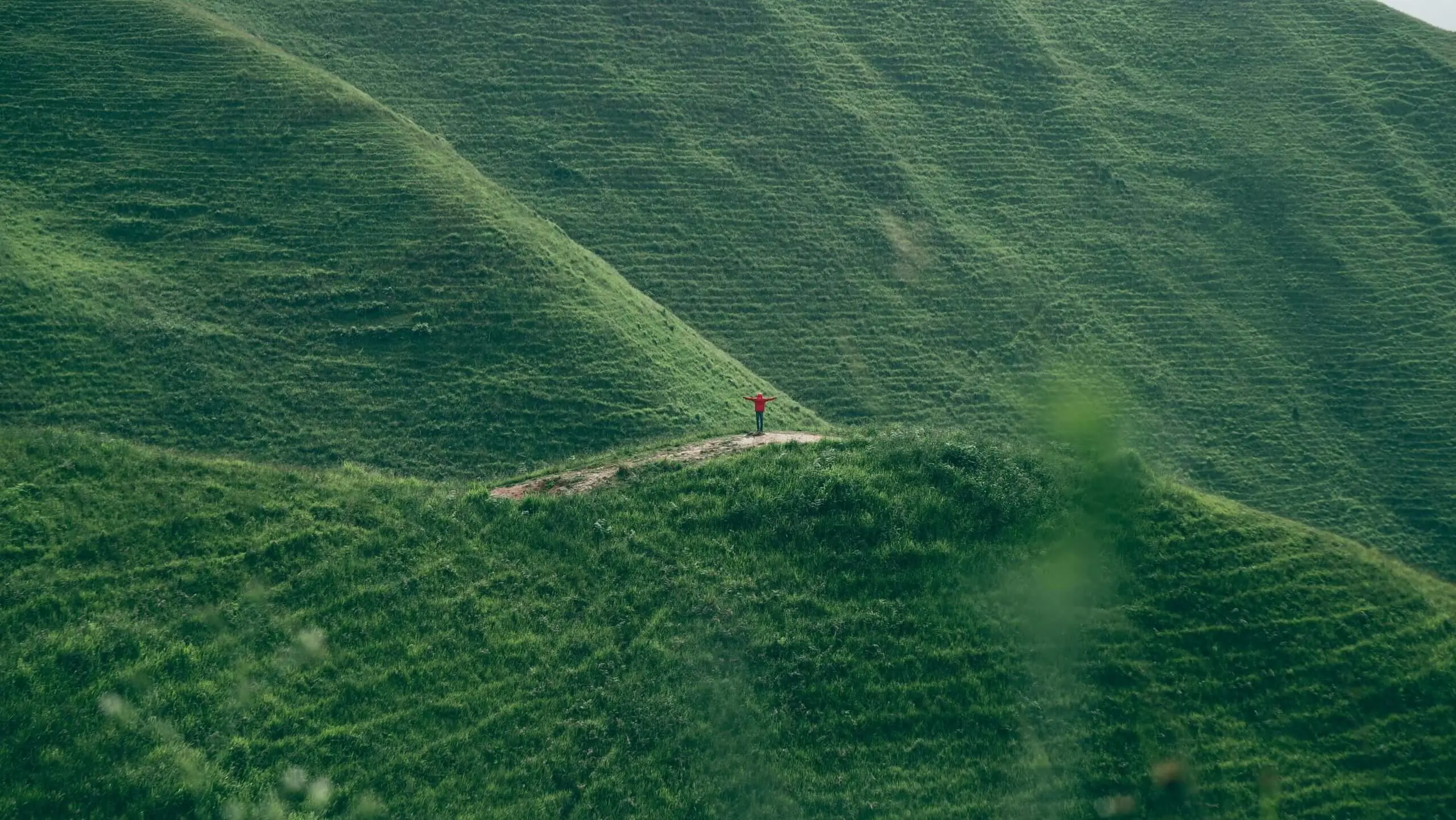 12. Spend enough time outside
Cabin fever will set in, so make it a daily ritual to step outside for a while.
Go to your garden, a park, or a forest. Not only are sunlight and fresh air important for your health, it will also clear your head.
If you have a balcony or a terrace, you can even work from there for a few hours. Or enjoy your coffee breaks there.
This way, you'll not exhaust your creativity and inspiration, and even come up with fresh ideas.
13. Don't be shy to ask for what you need
Finally, if you work remotely for a company, don't hesitate to ask for home-office equipment. In the end, they want you to get your job done — comfortably.
Many companies provide monitors, keyboards, mouses, chairs, desks, or even printers to their employees working from home. Some will give you a budget for home office equipment and let you buy whatever you need.
You just need to ask. Either reach out to HR or your boss and ask how it works at your company. Ideally, prepare a list of items you'd need.
Of course, don't go overboard with this one. Only ask for things that you'd be provided at a physical office too.
Find what works best for you
There are several things that you can do to be more productive when working from home. However, everyone has a different work at home method. It depends on what type of work you're doing and even then it seems to vary from person to person.
Don't get too fixated on anyone else's advice, including mine. Try these tips to find what works the best for you.
Good luck!
Content Manager & Resume Expert

A journalist by trade, a writer by fate. Nikoleta went from writing for media outlets to exploring the world of content creation with Kickresume and helping people get closer to the job of their dreams. Her insights and career guides have been published by The Female Lead, College Recruiter, and ISIC, among others. Nikoleta holds a Master's degree in Journalism from the Comenius University in Bratislava. When she's not writing or (enthusiastically) pestering people with questions, you can find her traveling or sipping on a cup of coffee.