You are about to see smart, beautiful and exceptional business cards. Are you ready to get inspired?
Clever Interactive Swiss Army Knife Business Card For A Graphic Designer
Found on: cardobserver.com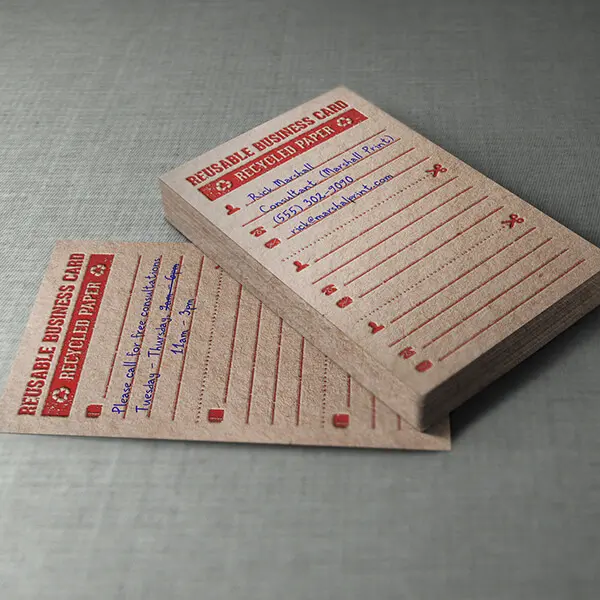 Recycled paper Business Card Design by Company Folders
Found on Company Folders
Bright Neon Letterpress And Die Cut Business Card www.arcreactions….
Found on cardobserver.com
Tabarka Studio | Anagrama
Found on bpando.org
Minimal corporate identity branding stationary business card | i love hot foil + letterpress
Found on pinthemall.net
Foil stamped business cards
Found on cardobserver.com
Metal Business Card
Found on timhalberg.com
Want to have your own unique business card design? Go to styleresumes.com!
Found on styleresumes.com
Really unique business card!
Found on jayce-o.blogspot.com
Found on cottonandflax.wordpress.com
Edge Painted Letterpress Business Card – using diffraction effect foil
Found on cardobserver.com
Surprise!
Found on allbcards.com
Here's a PSD mock-up designed for those who love the natural look and feel of wooden business cards…
Found on graphicburger.com
Letterpress business card design by Work In Progress for Oslo-based communication specialist Bedre Kommunikasjon.
Found on bpando.org
Found on allbcards.com
Found on pinthemall.net
Gorgeous – Faltmanufaktur Unique Folding Business Card
Found on businesscarddesignideas.com
Nurse Business Card
Found on designsidea.com
Found on fromupnorth.com
Mini music: vinyl card
Found on buzzfeed.com