For any architecture company, it is "must" to have a cool office. It says a lot about their style, creativity and can be a very effective promotion tool. Selgas Cano, Spanish architecture office did everything the way it is supposed to be. They have created one of the coolest offices you have ever seen.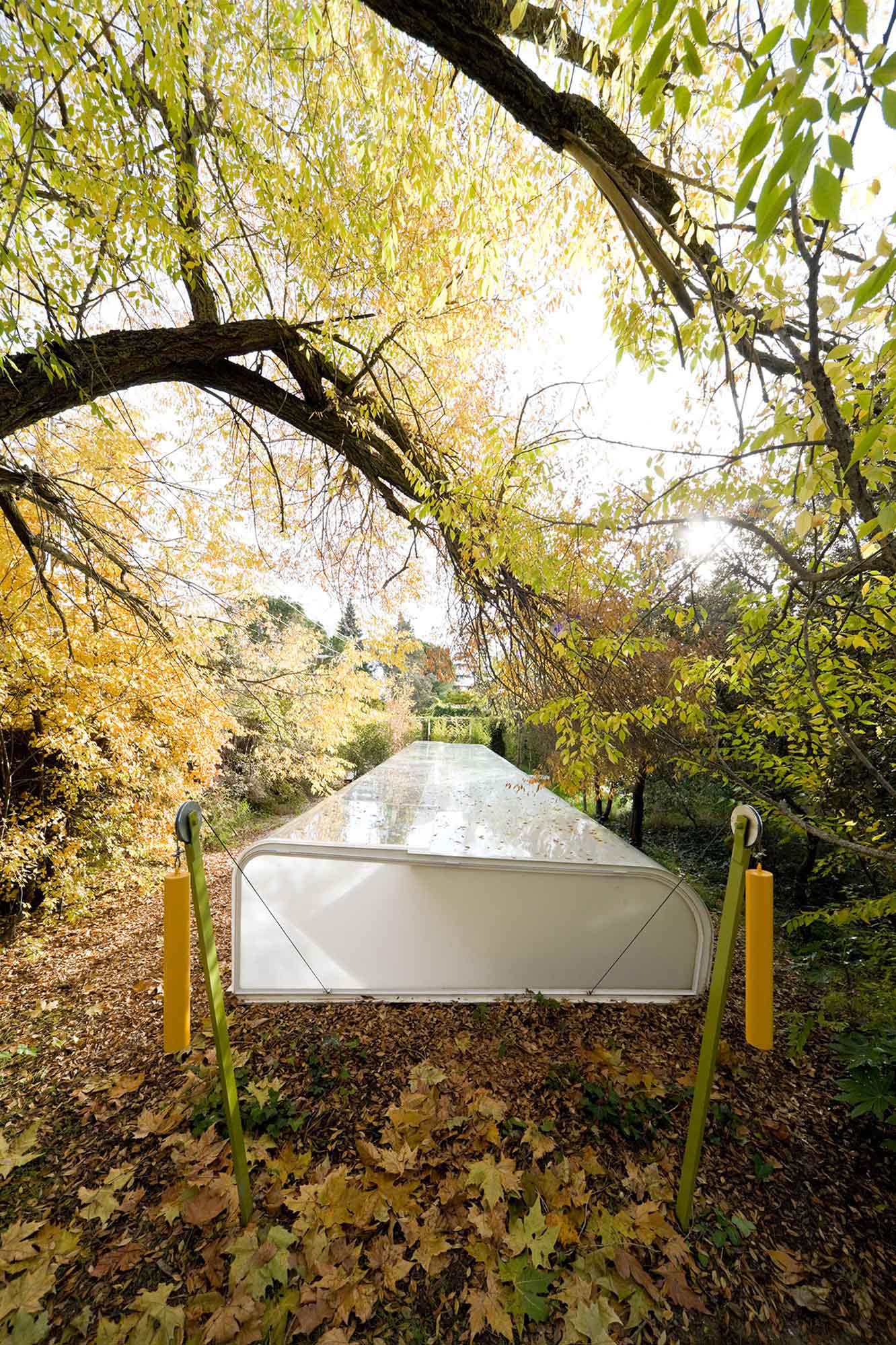 This beautiful office is located in woods near Madrid, Spain. It was designed by owners of the architecture company – Jose Selgas and Lucia Cano.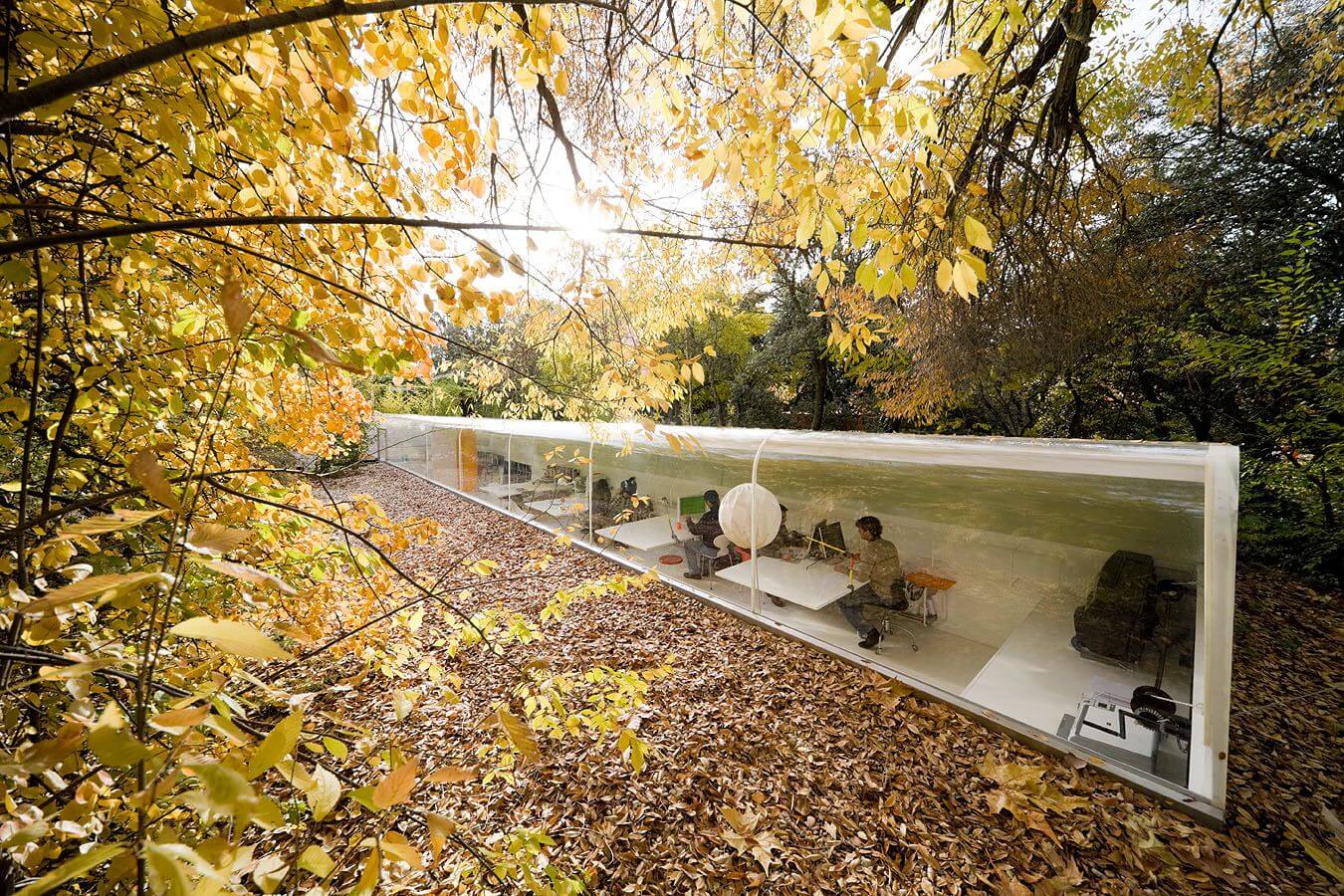 Selgas Cano Office reminds us an aerodynamic tube. With it's 20mm thick curved window, it's a dream for everyone who likes lighted spaces. If any of the employees is tired of the direct sunlight, south facing wall made of fiber-glass will offer the desired shadow.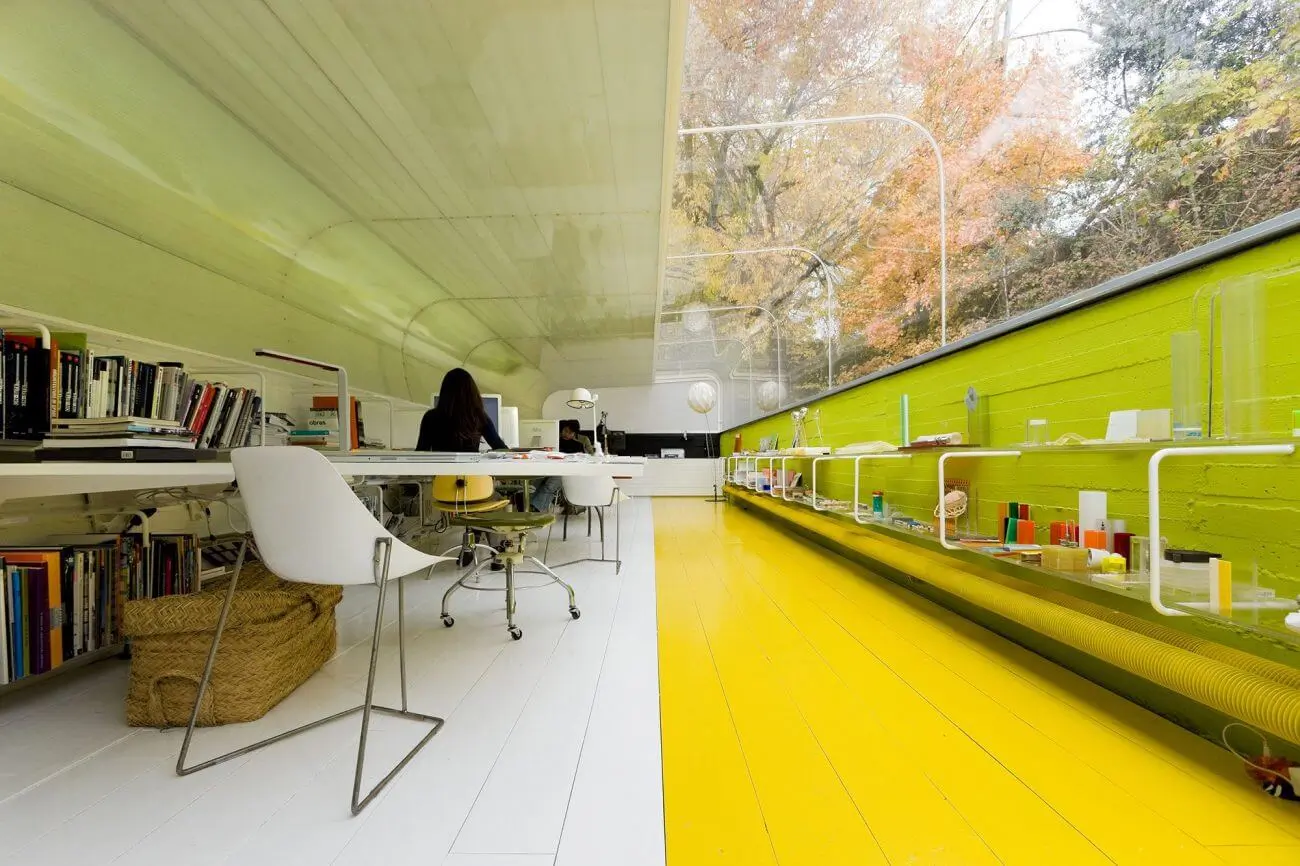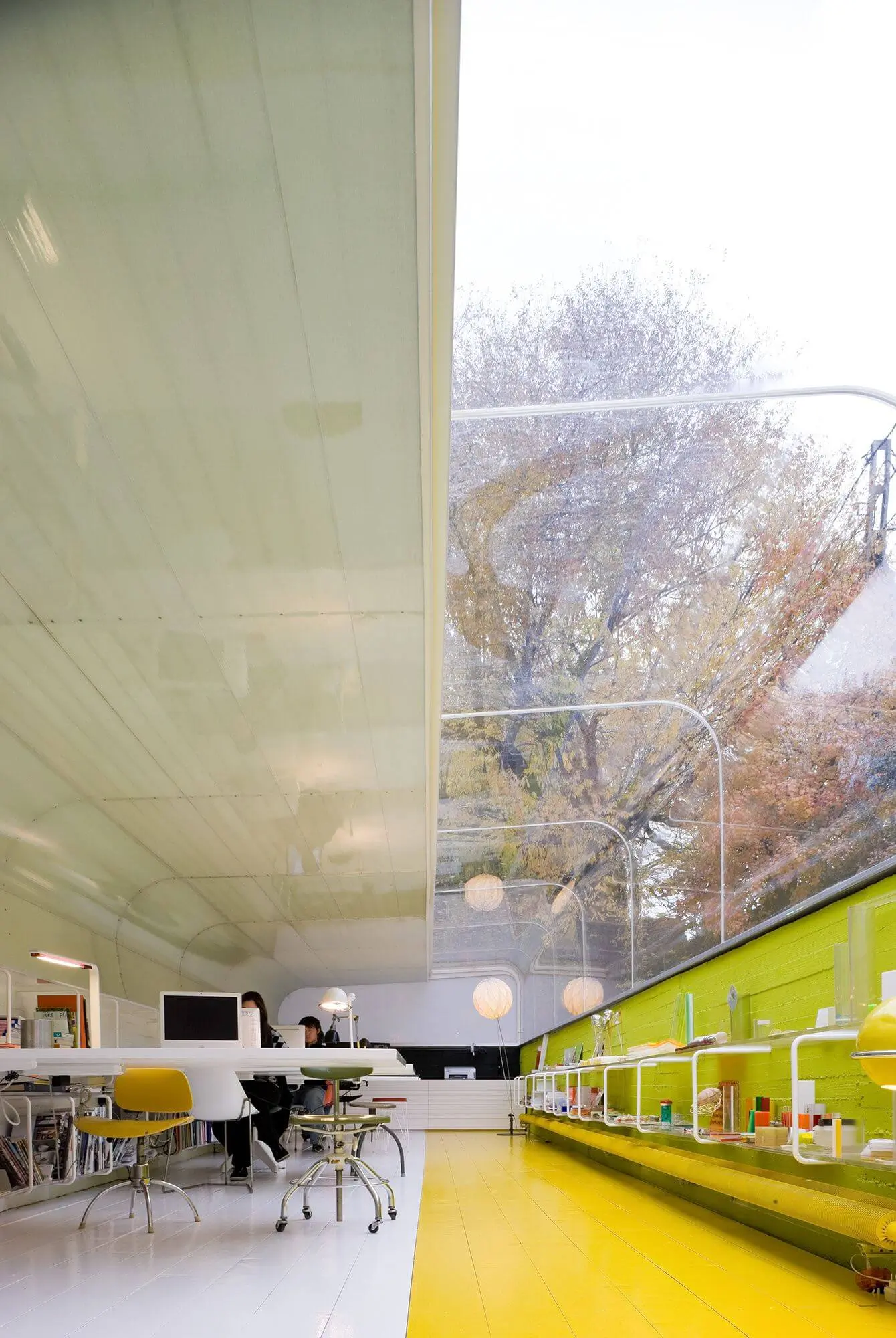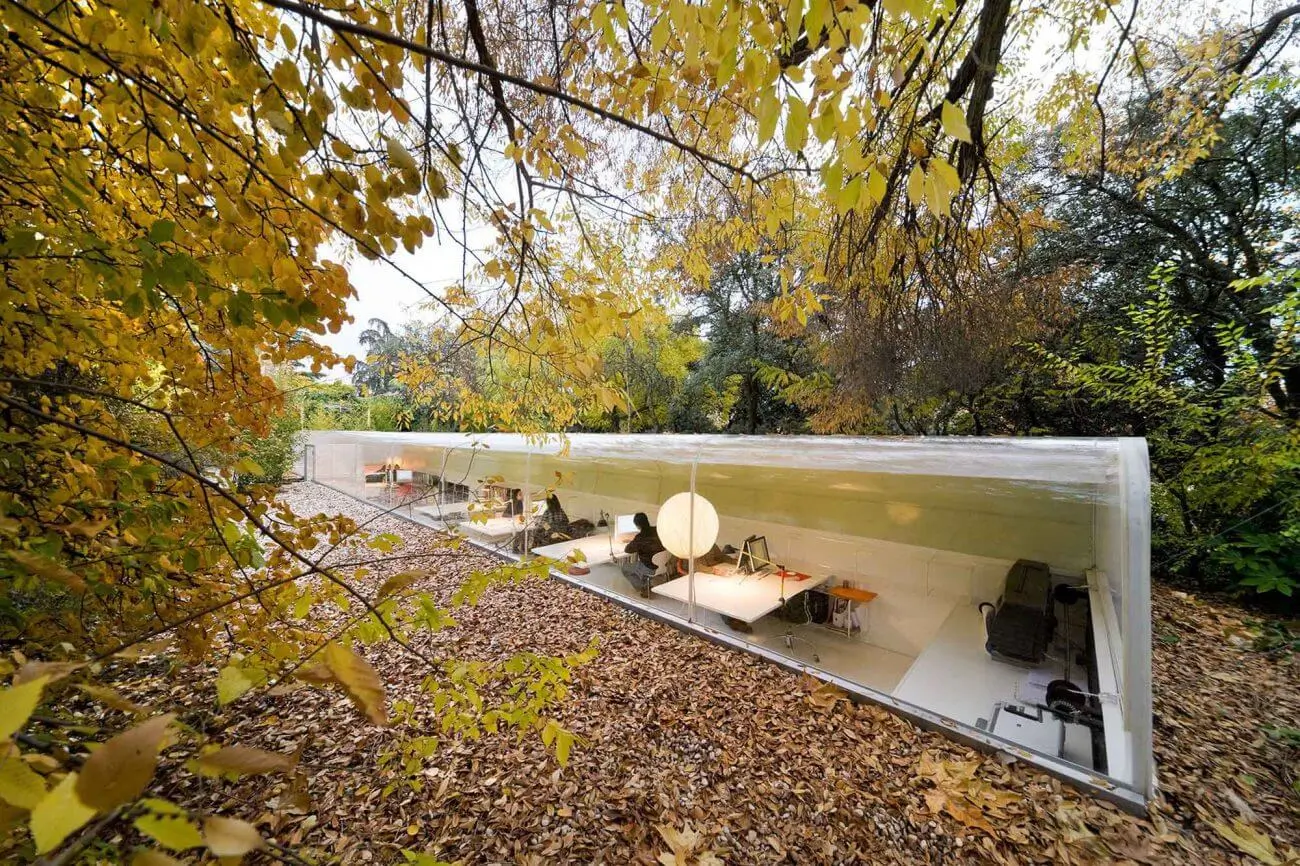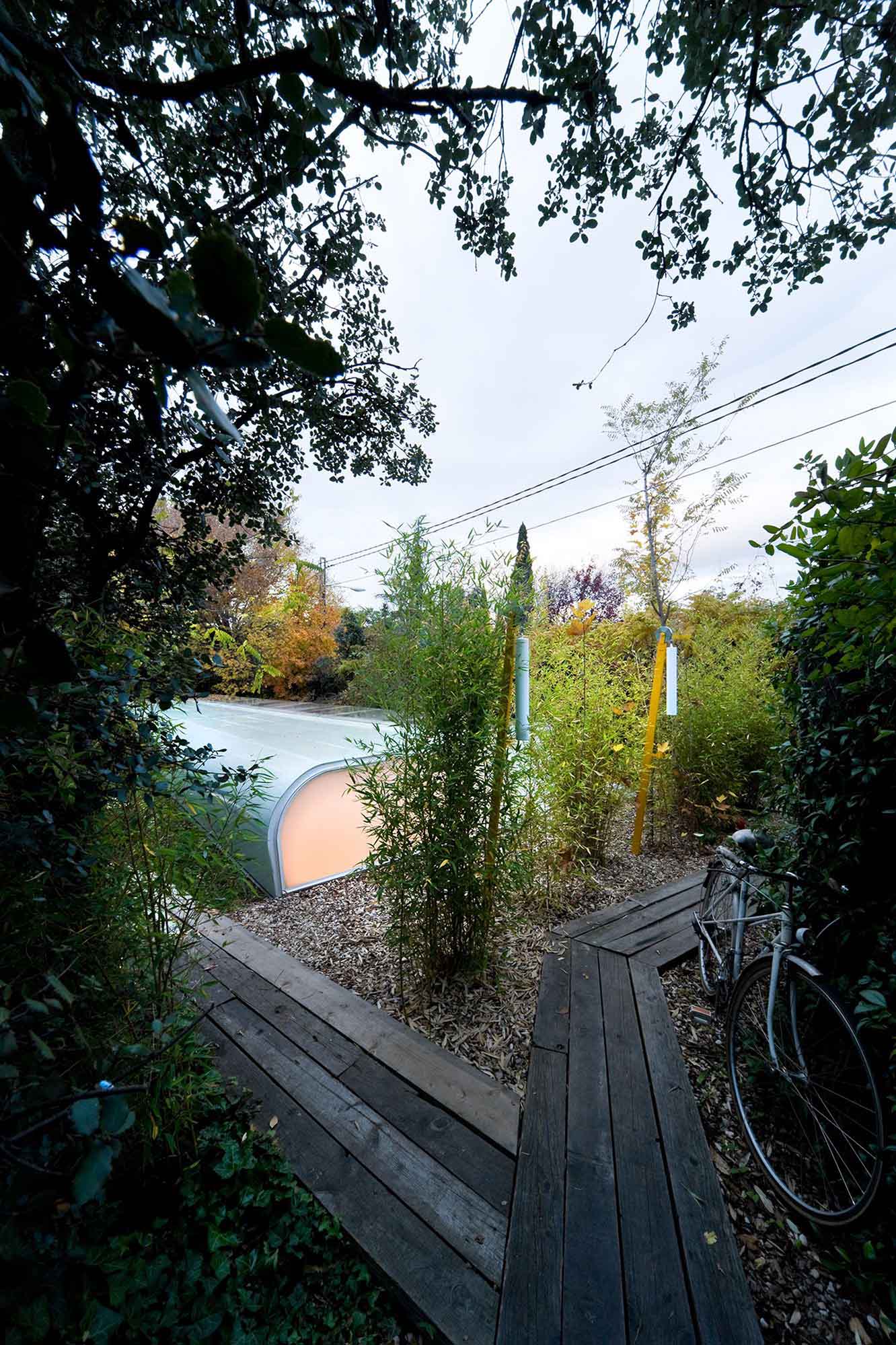 Employees sitting behind the desks receive an eye-level view of the beautiful forest, in the middle of which the building is located. Since the bottom half of the building is under the ground, which provides a great level of insulation.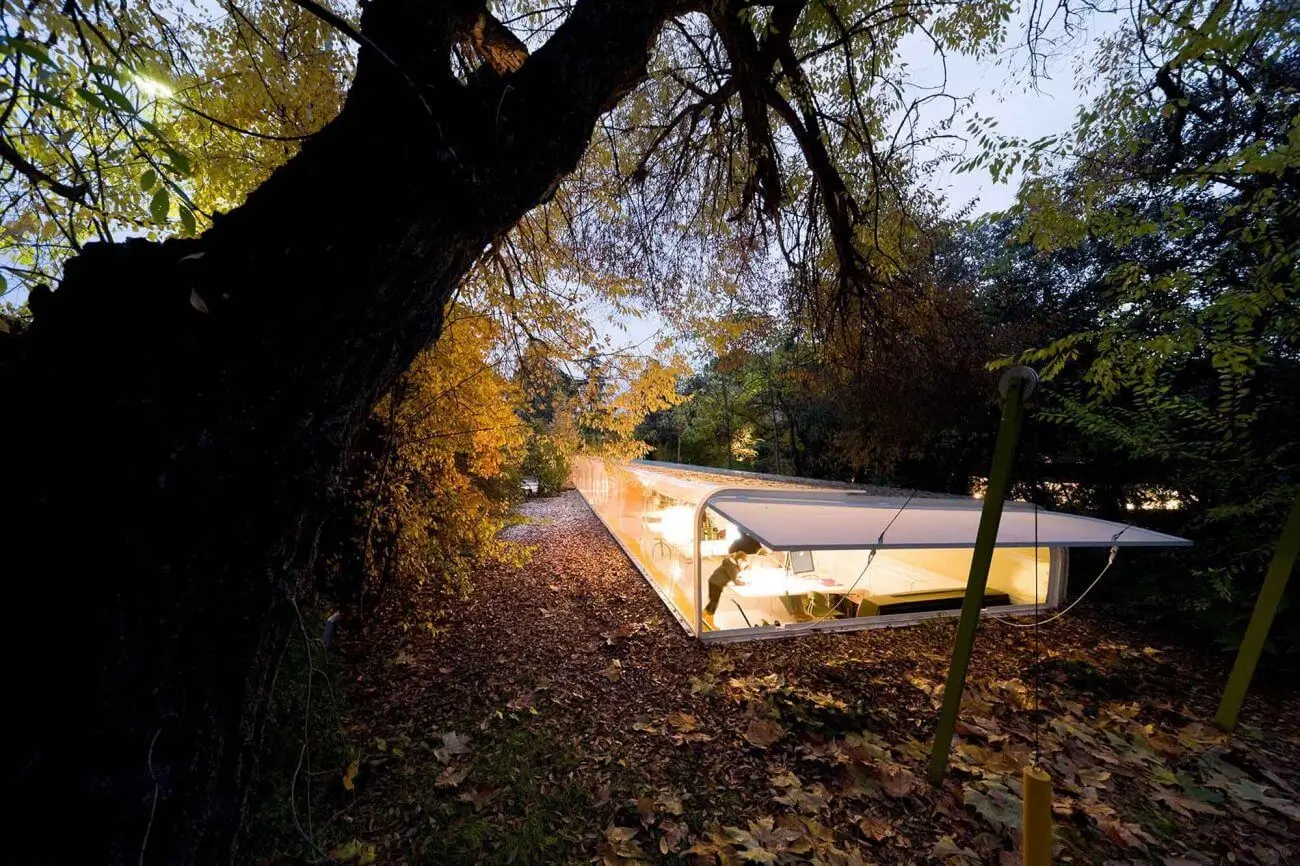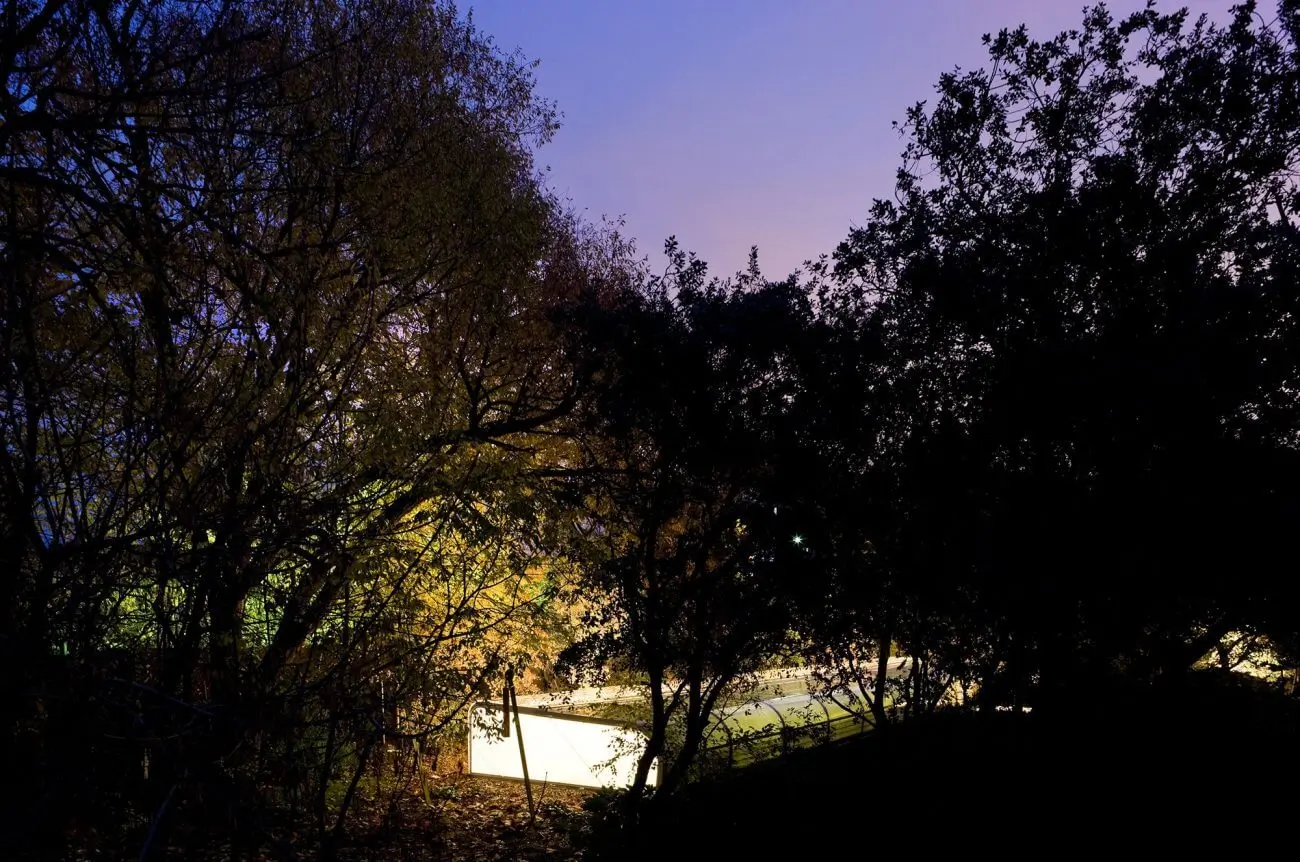 Source: deezen.com, caandesign.com
Do you like this story? Share it with your friends now!
Share Your Feedback or Ideas in the Comments!