Swedish music streaming company Spotify, founded by Daniel Ek and Martin Lorentzon, was launched on October 7, 2008, and has since earned the position of the most popular music streaming service in the world. Currently, Spotify has more than 75 million users worldwide with over 20 million paid users.
Despite being extremely popular among music listeners, it has been widely criticised by the artists or their reps for not adequately compensating them for their music. Not only the payment for streaming songs is poor, it is also highly unpredictable given the pay is being calculated based on the artists' market share. Most notably, Taylor Swift and Thom York of Radiohead have withdrawn their music from Spotify in protest for not being treated fairly.

Regardless of all this, Spotify is growing bigger still. The company has now more than 1,500 employees in 18 locations around the world.
One of their offices – located in Manhattan, in New York's Flatiron District – pleased our hearts with its beautifully minimal design and stylish color accents. This spacious, airy office is over 7700 square meters large and currently houses approximately 400 employees. What's interesting is that the entire office was brilliantly designed by two of them – Cecilia Vigil and Merv Garretson.
Let's have a little peek inside this cool Spotify office. Enjoy!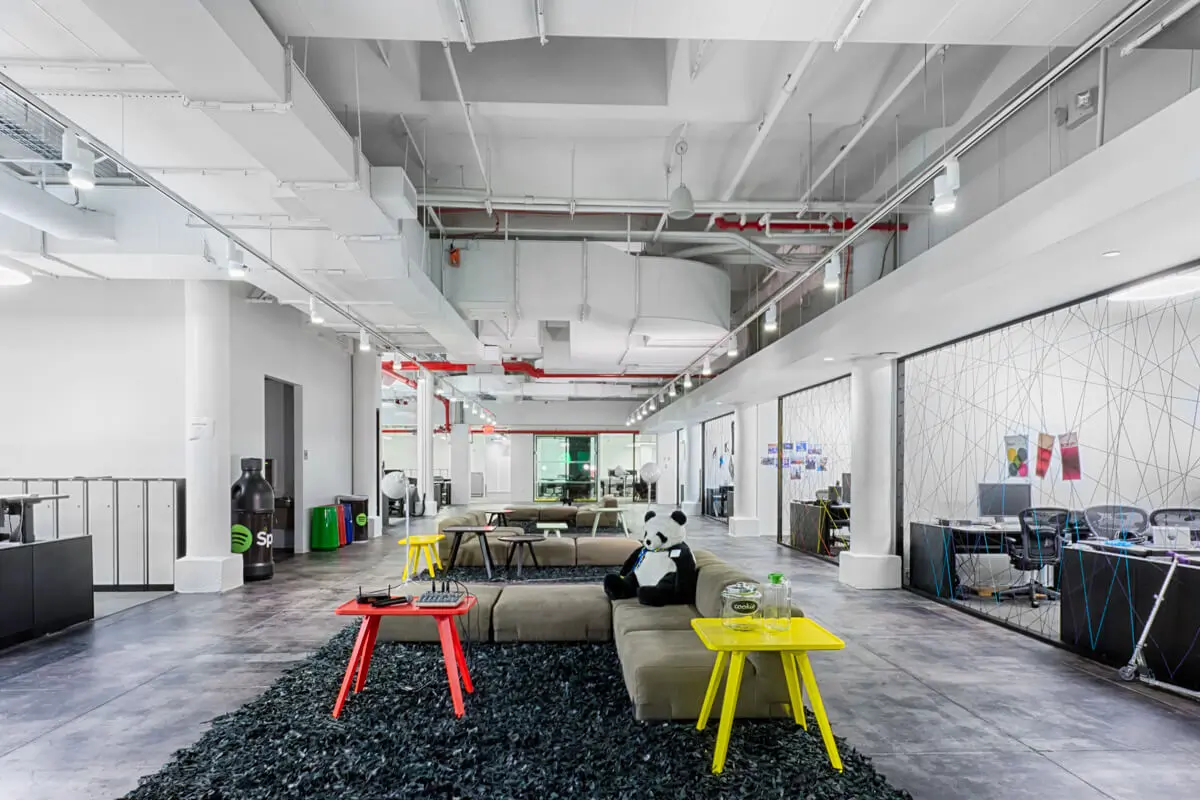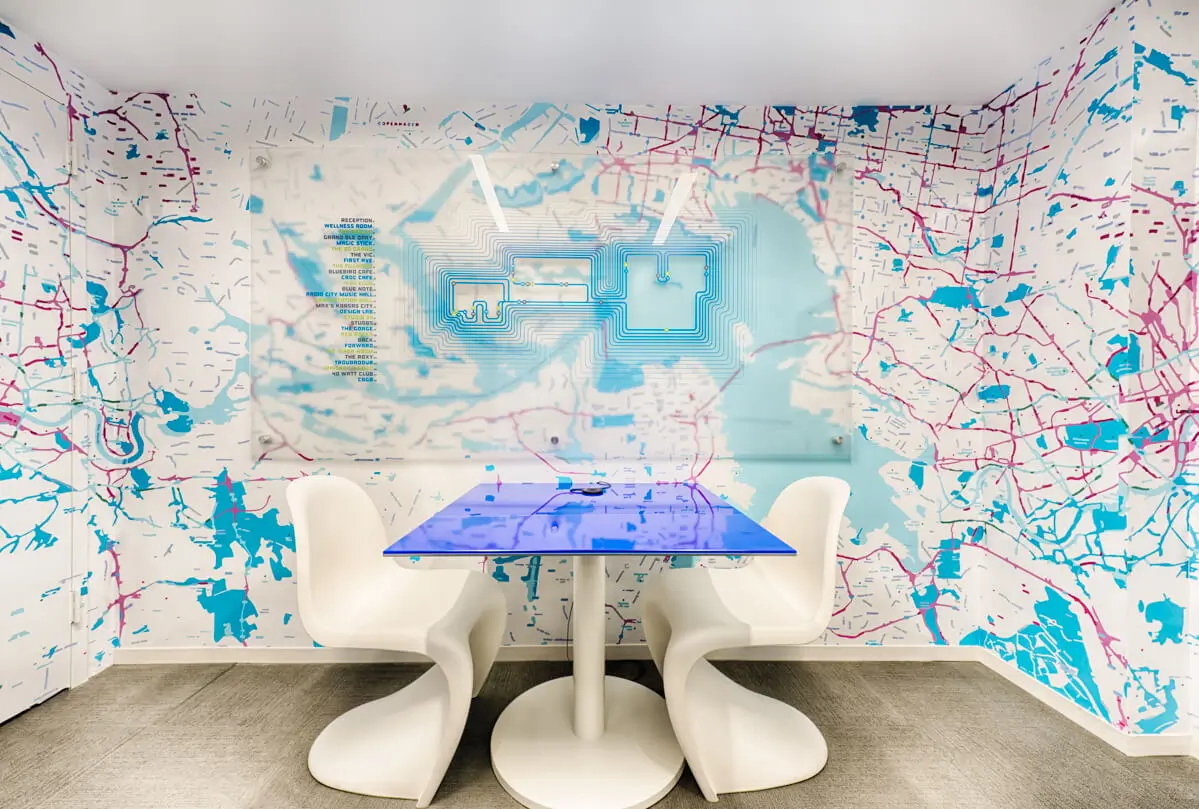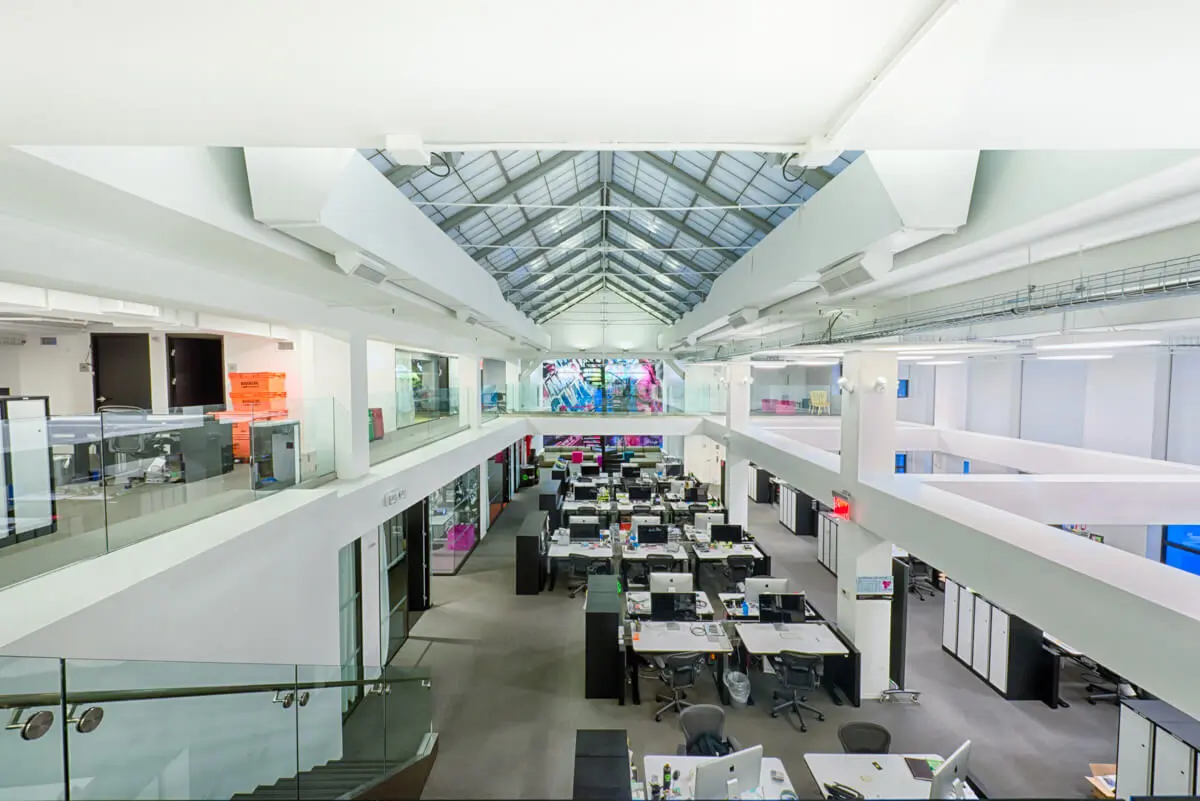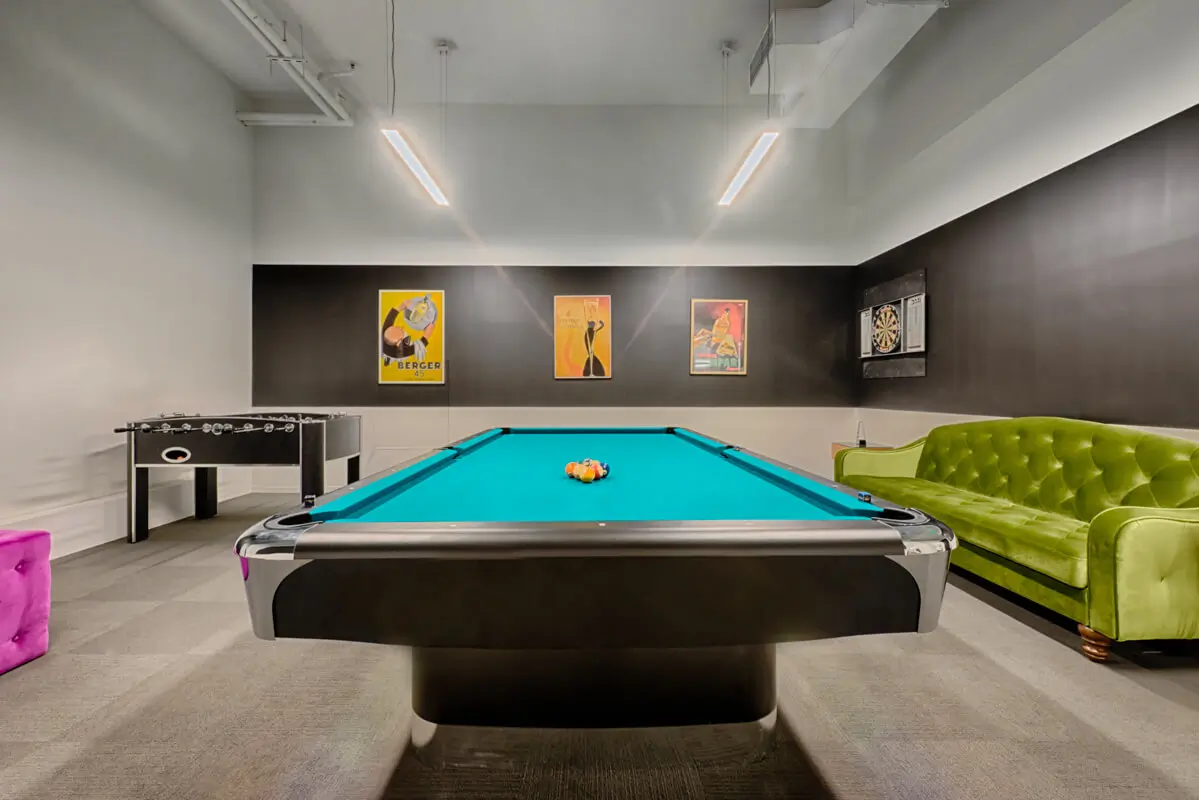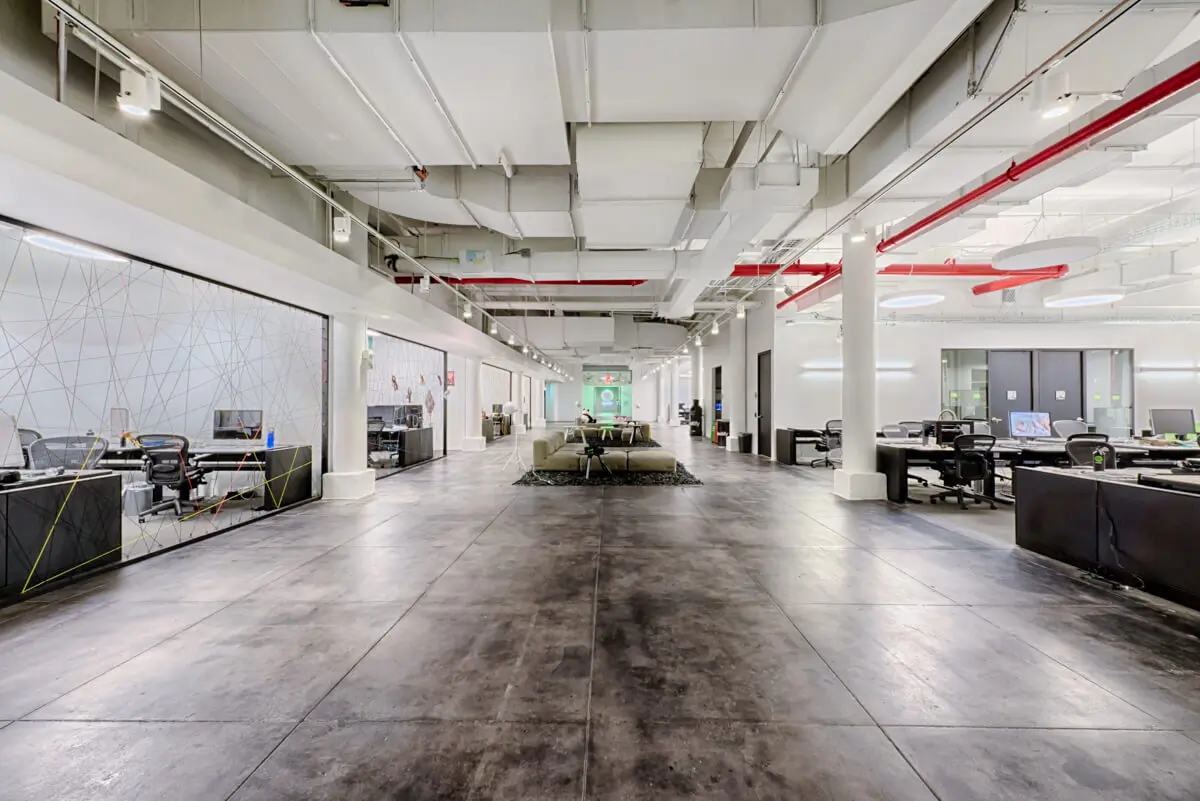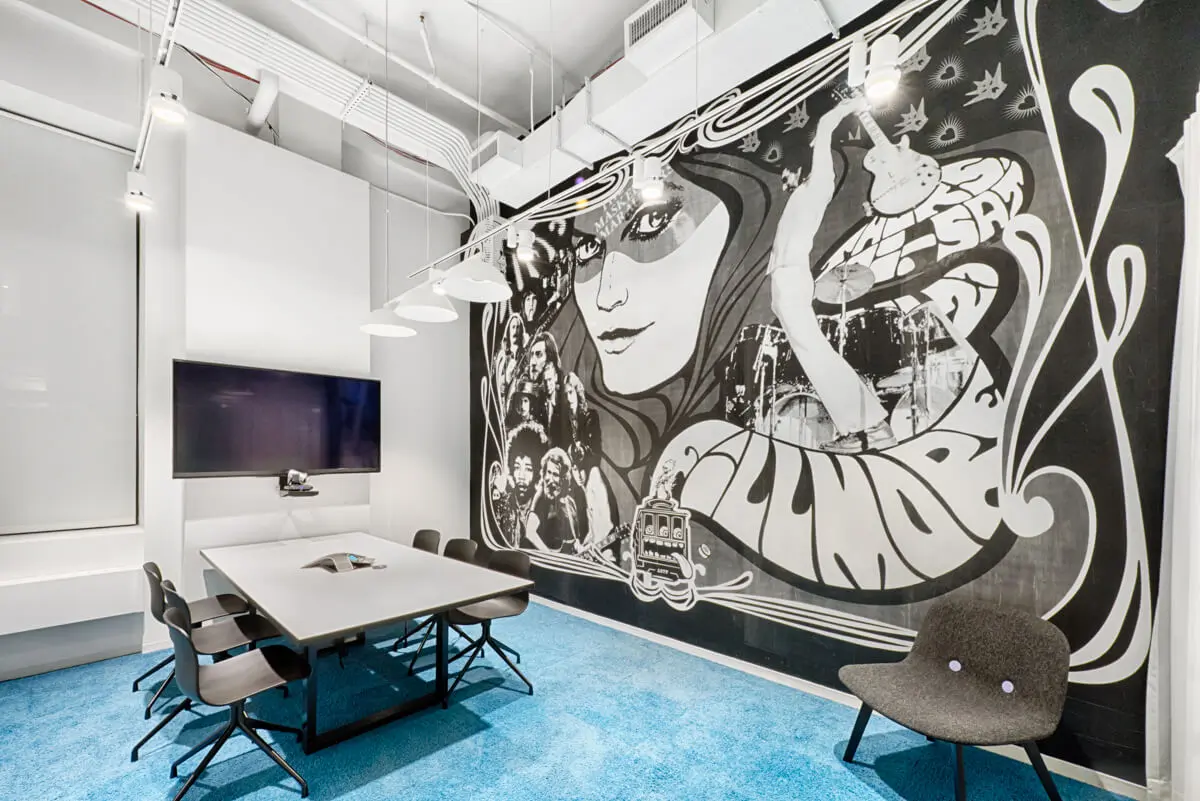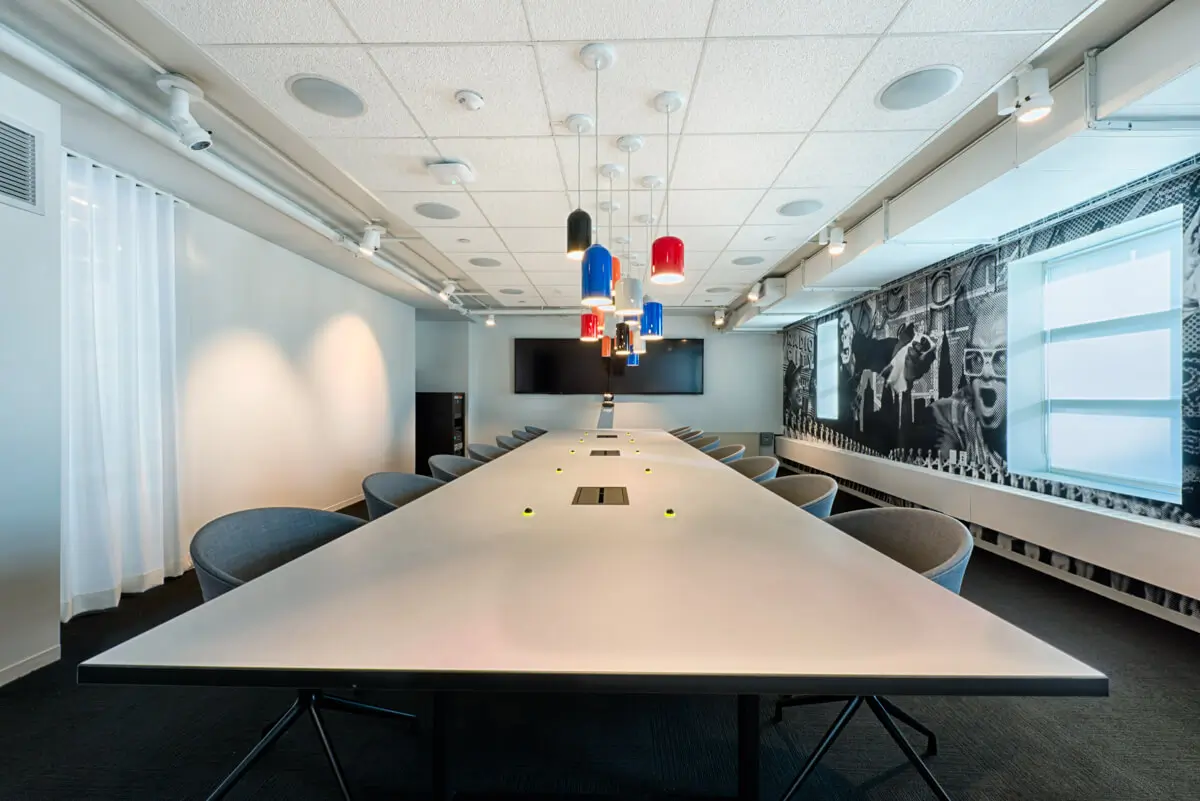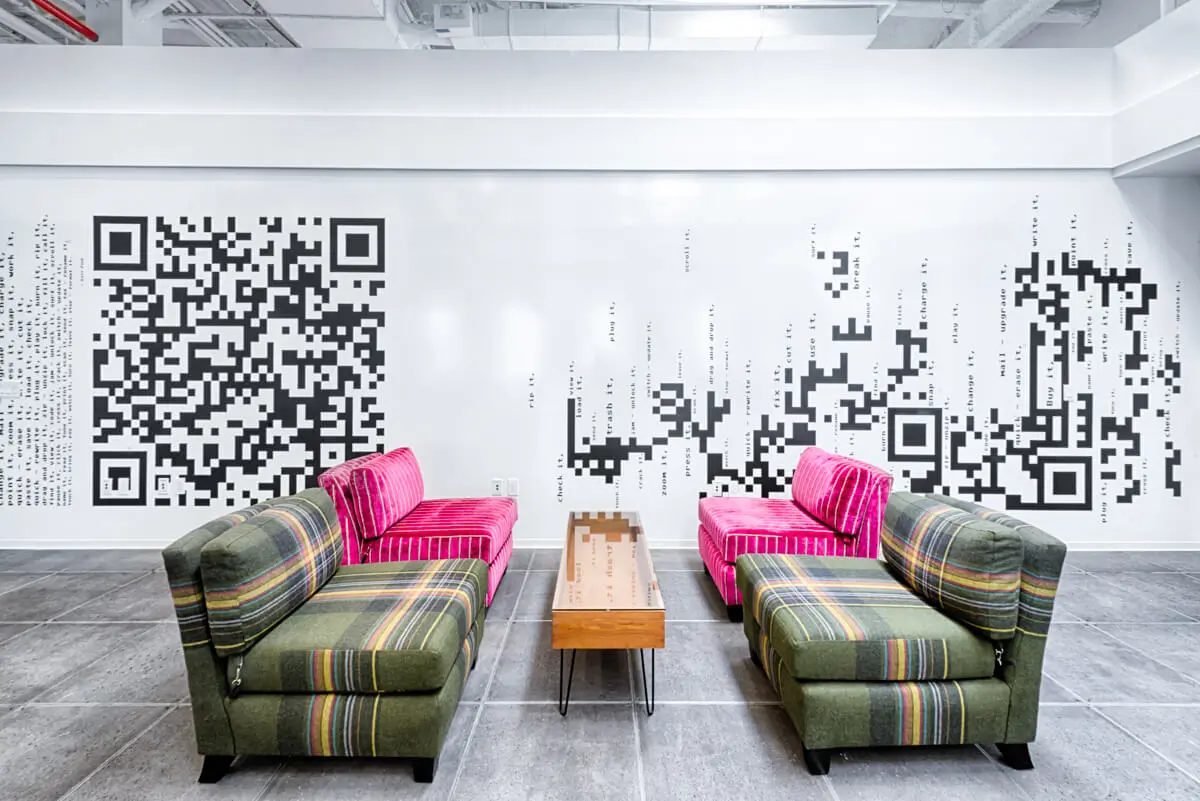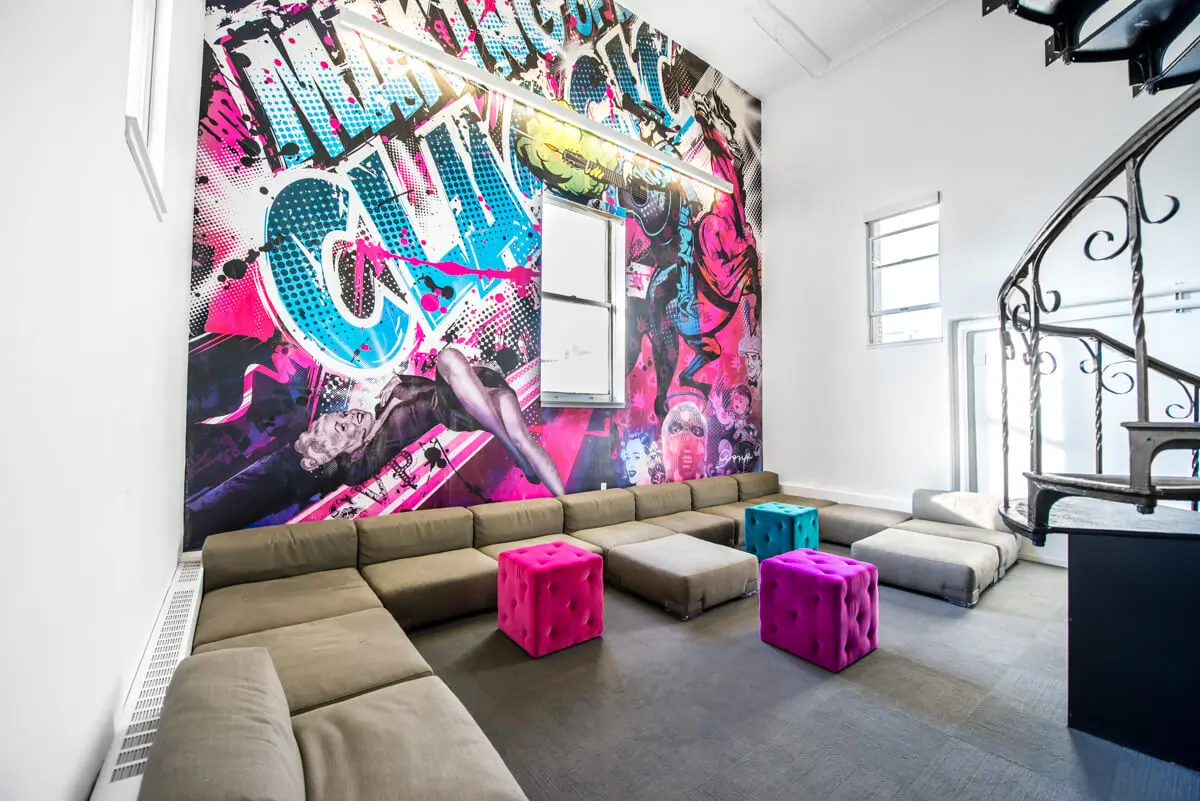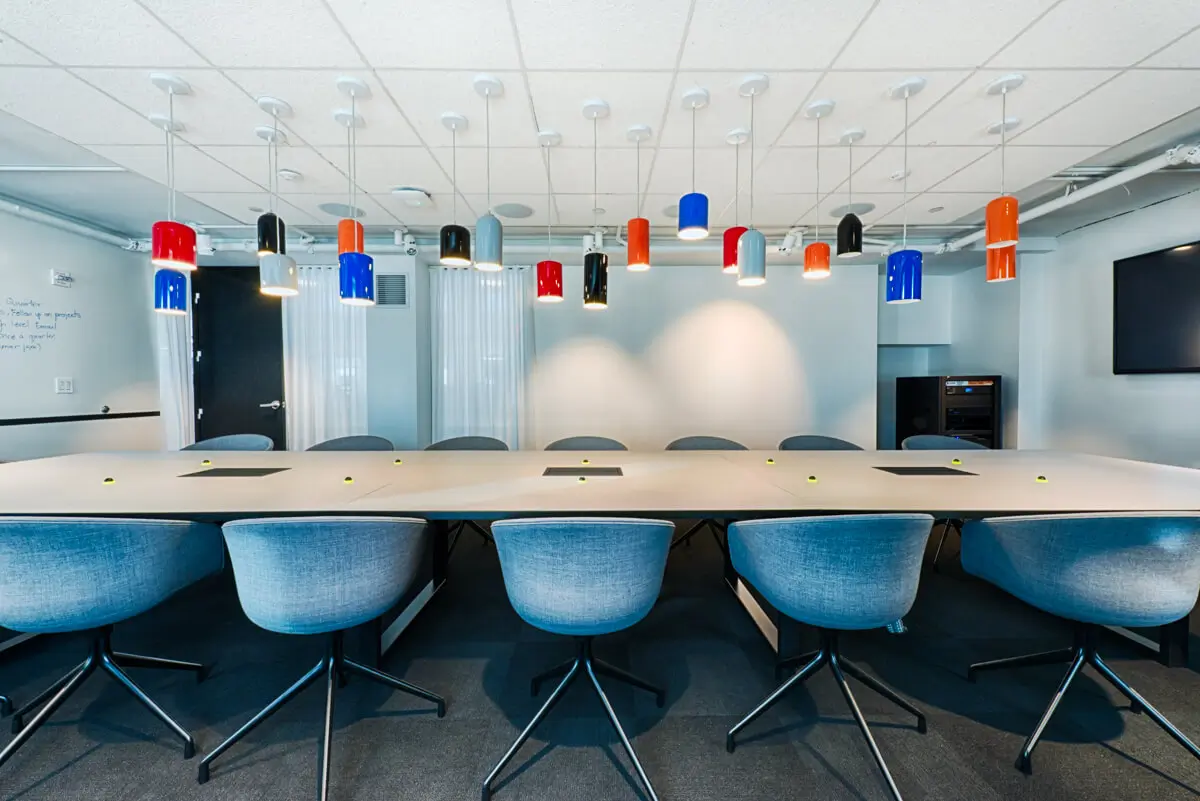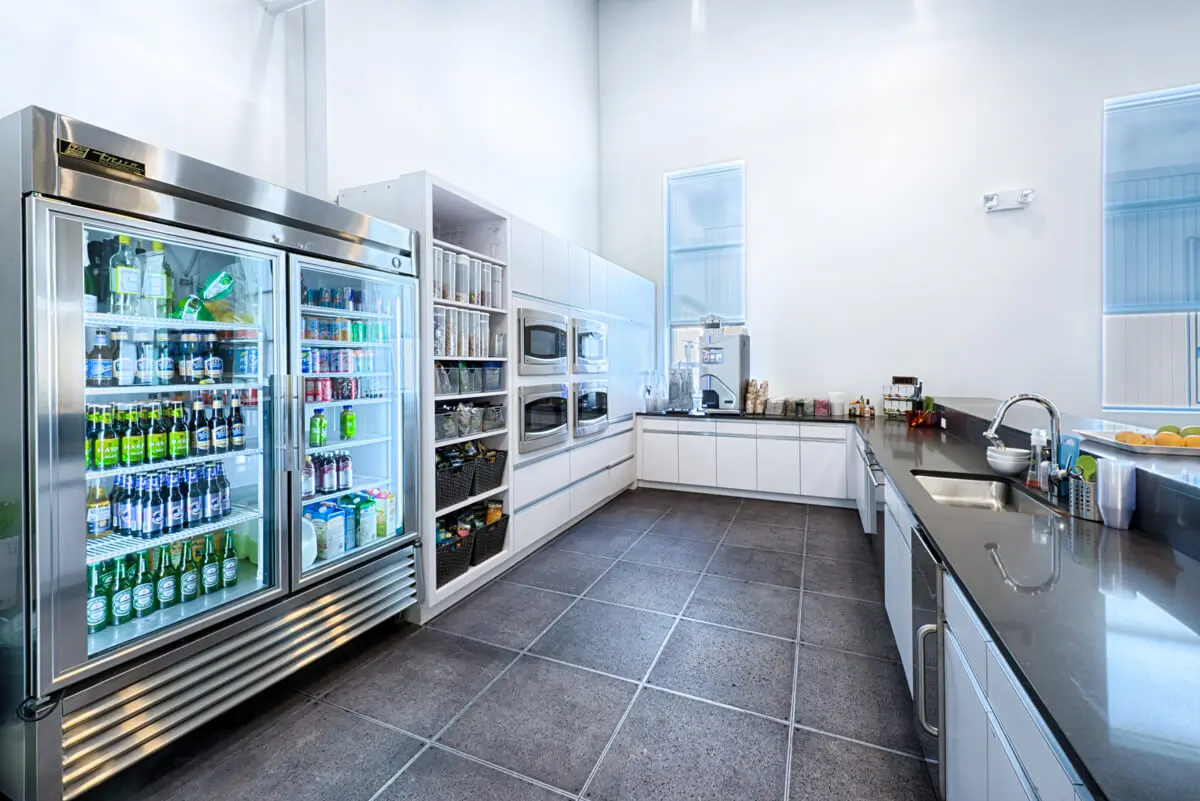 Photos: Officelovin

Share Your Feedback or Ideas in the Comments!