Do you find your current job quite dull, unremarkable, and generally uninspiring? Did you just get into your first job after college and already feel like your life is going nowhere? Don't loose heart!  These 10 celebrities' first jobs prove that even those who accomplish great things in life start from humble beginnings.
The list includes such names as Steve Jobs, Barack Obama, Oprah Winfrey, or Warren Buffett. Some of them used to sell ice cream or deal drugs, others used to shovel dirt before they became insanely successful. As you can see, beginnings are rarely glamorous. We hope these celebrities' first jobs will serve you as an encouragement to dream big and never give up!
Who knows? Maybe the next time we'll be making a similar list, we'll be putting on it your name as well. Also, don't forget to check our cool infographic!
1. Steve Jobs

Although his surname predestines him for employment, even his first job foreshadowed that Steve Jobs simply wasn't made to be just another ordinary worker. When he was just 13 years old, he called Bill Hewlett from Hewlett-Packard and asked him to hire him. Surprised Bill gave young Steve a summer internship at HP factory, not knowing he's raising his own competition. Ironic, right?
2. Elon Musk
This guy is a legend. He had everything planned since childhood and knew he was going to accomplish big things one day. When he first moved to Canada he did several odd jobs, one of which was shoveling dirt in a boiler room for $18/hour. Fun fact: In this period of his life, he barely ate because he wanted to save as much money as possible for his future business endeavors.
3. Warren Buffett
Warren Buffett was a working boy ever since his childhood. At the age of 13, he started delivering newspapers on his bike in his hometown Omaha. He was also helping out his grandfather in his local grocery store or selling Coca-Cola bottles, golf balls, chewing gum, stamps… Basically, anything that can be sold, this guy knows how to sell it. 
4. Barack Obama
Would you want to buy an ice-cream from the United States ex-president? Well, if you were in Hawaii some 30 years back, you might have met young Barack Obama scooping some nice ice-cream balls into a cone. He once said in an interview that this job taught him many lessons in life, the most important one was to appreciate any kind of job and work hard for it.
5. Amancio Ortega
The founder of Zara retail stores and Inditex fashion group, currently the second richest person on Earth was always involved in dressmaking. When he was only 14 years old, he moved do La Coruña (Spain) and found a job as an assistant to a local shirtmaker, where he learned to sew. After his short business with quilted bathrobes, he opened his first Zara store in La Coruña and hit the gold.
6. Ellen DeGeneres
She dropped out of college to try and find a way to make it as a comedian. In the meantime, she worked as a sales assistant at J. C. Penney department store, as a waitress at T.G.I. Friday's and in several other pubs and bars. We're sure Ellen applied her comedy talent in her service jobs pretty well and her customers must have loved her!
7. Oprah Winfrey
Oprah had a tough life as a child. She grew up in extreme poverty and was even abused by her family members. As a teenager, she was working at a local grocery store. This wouldn't satisfy young Oprah, who has always wanted to work in media. Her first media job was reading news part-time at the Nashville radio station WVOL. 
8. J.K. Rowling
Before "Jo" started rolling in the magical world of Harry Potter, she worked as a researcher for Amnesty International. Secretly she always wanted to be a writer. Shortly after she quit her job at AI, she thought up the whole story of a boy wizard while sitting on a train from Manchester to London. Sometimes, quitting a job you don't like is the first step to making your dream come true.
9. Lady Gaga
She got her first job as a waitress when she was just a 15-year-old girl dreaming about becoming a singer one day. Gaga was always quite experimental, even in her jobs – for a while, she made her living as a go-go dancer. If she stuck to this career, we might have known her today as Lady Gogo.
10. Jay Z
Mr. Carter knows what he's rapping about. Raised in a rough Brooklyn, NY neighborhood, he had to adapt to the environment and the demand and started his career as a drug dealer. Not exactly an experience you would mention on your resume, but then again, Jay Z doesn't need it.
Create a perfect resume and cover letter in minutes and get hired faster with Kickresume.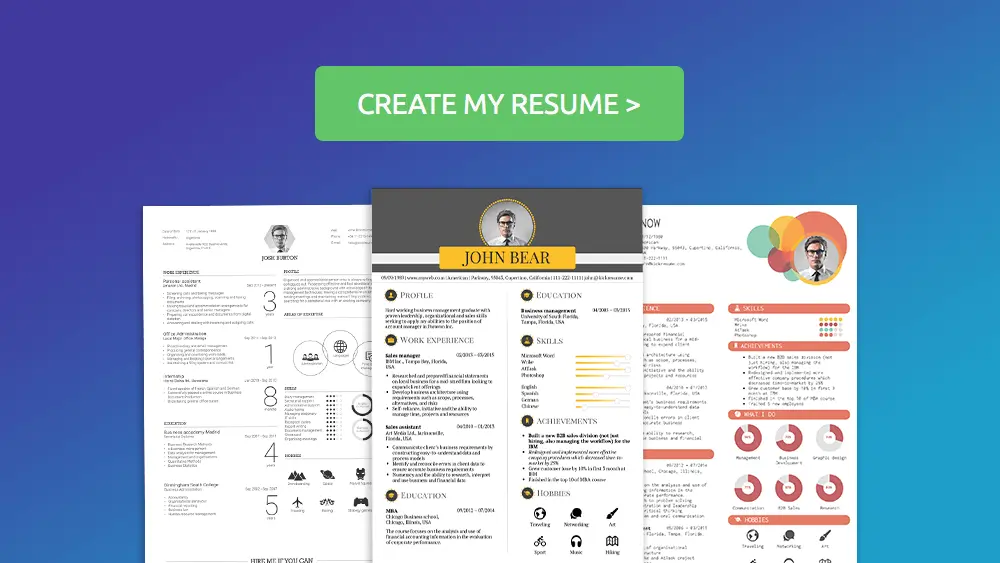 Share Your Feedback or Ideas in the Comments!