"What is it like to work for Uber?" I used to ask all Uber drivers during my first months of using the app. Some of the answers were positive, others not so much.
If they had a reason to complain, however, their dissatisfaction almost always stemmed from Uber's wider issues as a company. New Uber offices in Pittsburgh is the place where the company seeks to remedy these issues once and for all. And they seem to have a clear vision of what should be the solution.
I'm talking, of course, about the self-driving car.
The architects at Assembly Design Studio, who stand behind the new Uber offices, clearly understand this. They envisioned the building as a cathedral to Pittsburgh's long history of industrial production as well as the self-driving car itself.
These Uber offices stand as a cathedral to Pittsburgh's long history of industrial production and the self-driving car itself.
Everything in this 80.000 sf warehouse space is white. The interior would seem almost sterile if it weren't for the industrial-era materials complementing the bright white. Worn steel frames, glass walkways, and natural local hardwood, all evoke the city's industrial past.
These materials also indicate that this is not your usual technology startup. Instead, it's a space devoted to builders. Every work area has room for toolboxes, carts, and, of course, prototypes. Moreover, each space has an informal area, two small conference rooms, and six workstations.
The emphasis on builders becomes apparent immediately upon entering the building. Blackened steel cover the walls of the lobby as a reference to Pittsburgh's identity as "The City of Steel". Then you enter the "Tunnel to the Future". The series of ever evolving prototypes will remind you that progress always comes through a process of iteration.
At the very center of the complex you can find a showroom that acts as an "altar" to the autonomous car. Yet, even the showroom is based on function first, as it merges with a fully functional machine shop. This is the place where Uber engineers, builds, and tests its new autonomous vehicles.
There's much else to be said about Uber's ATG center. In the end, these Uber offices are a testament to the blending of function and industrial aesthetics.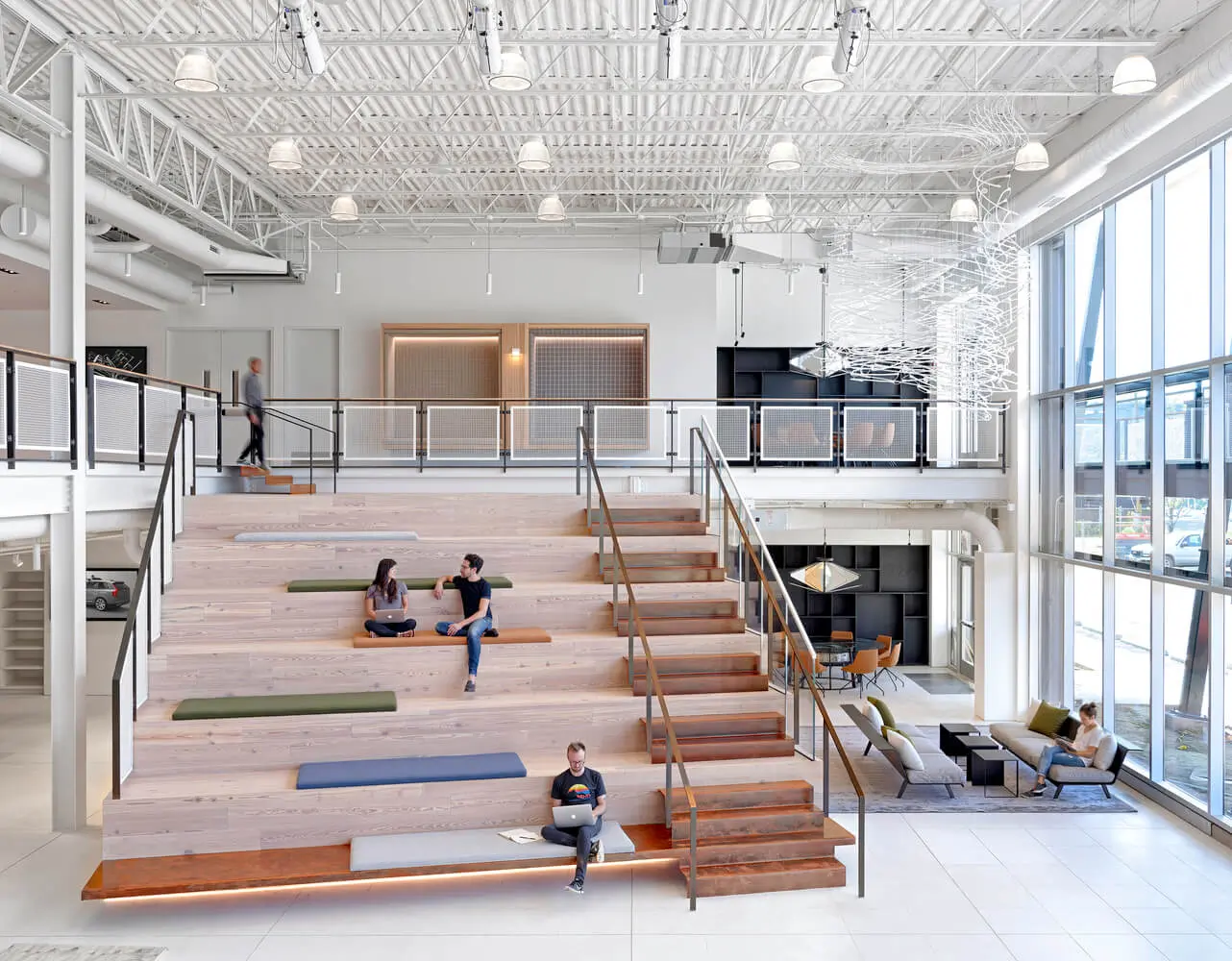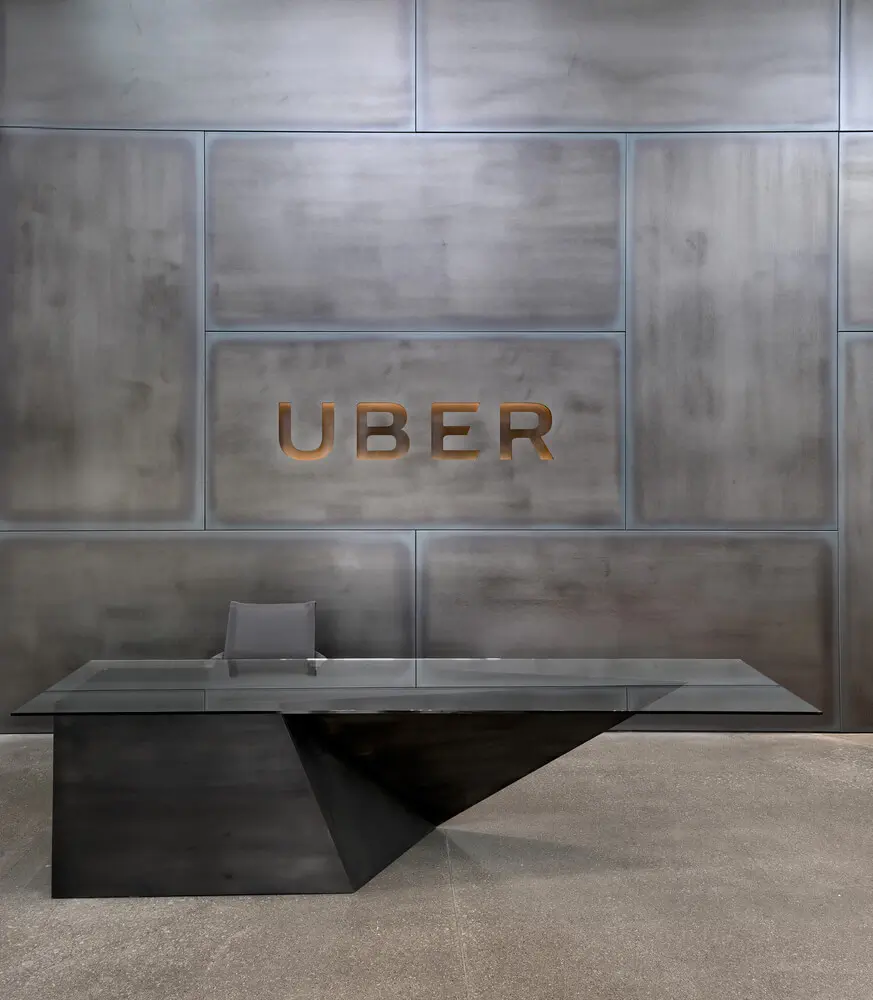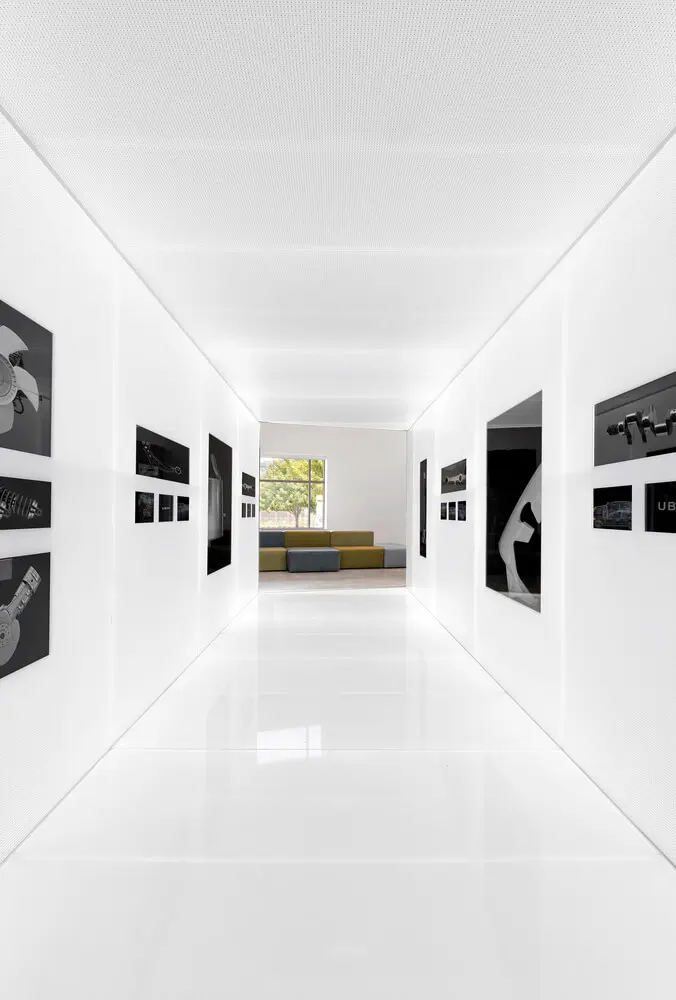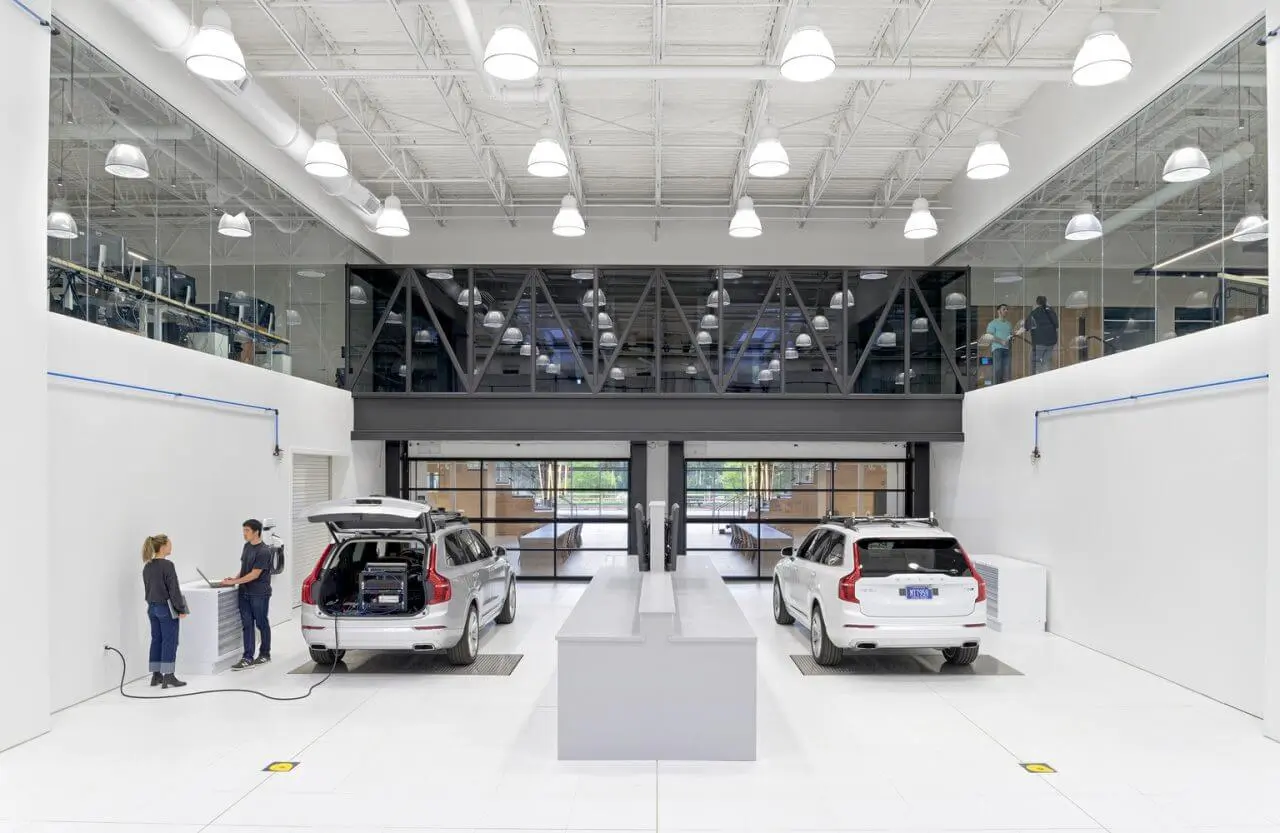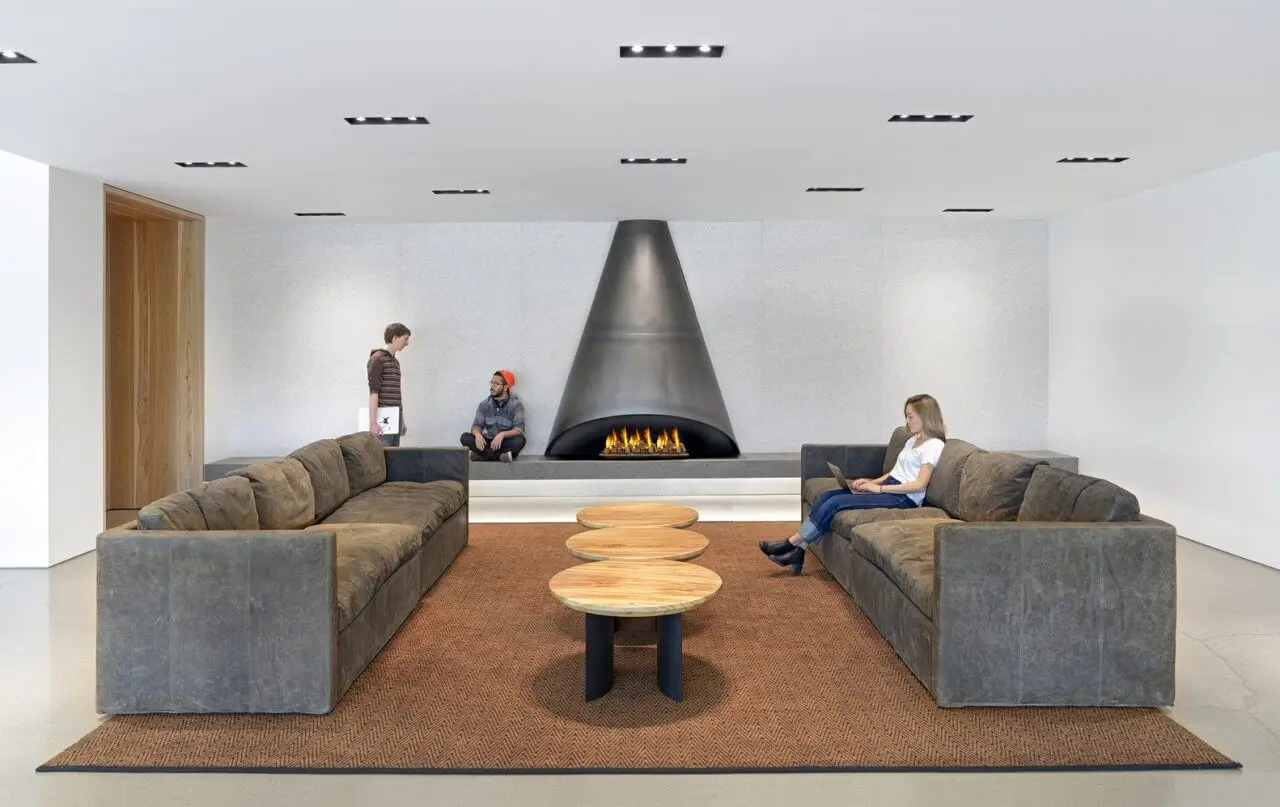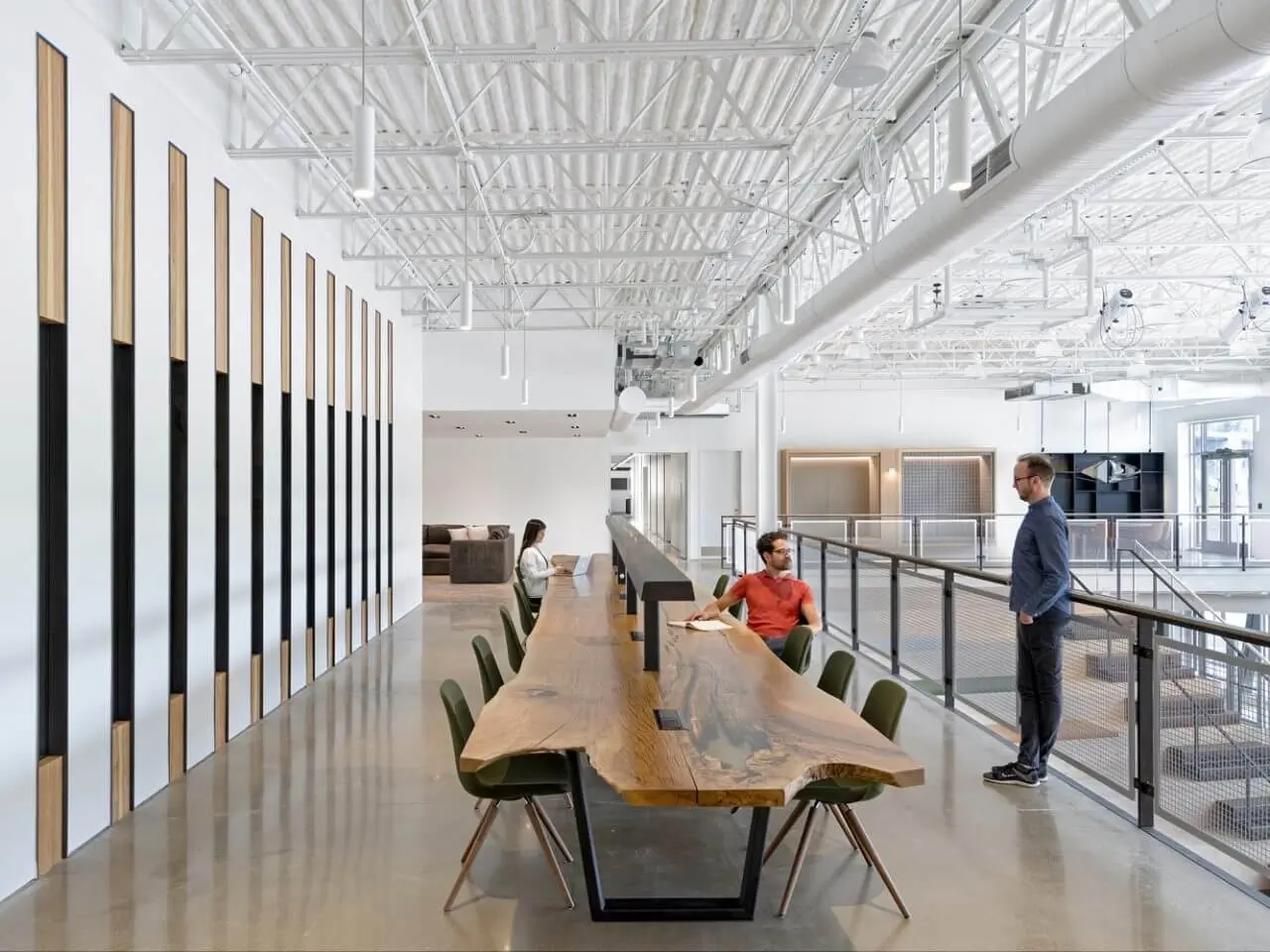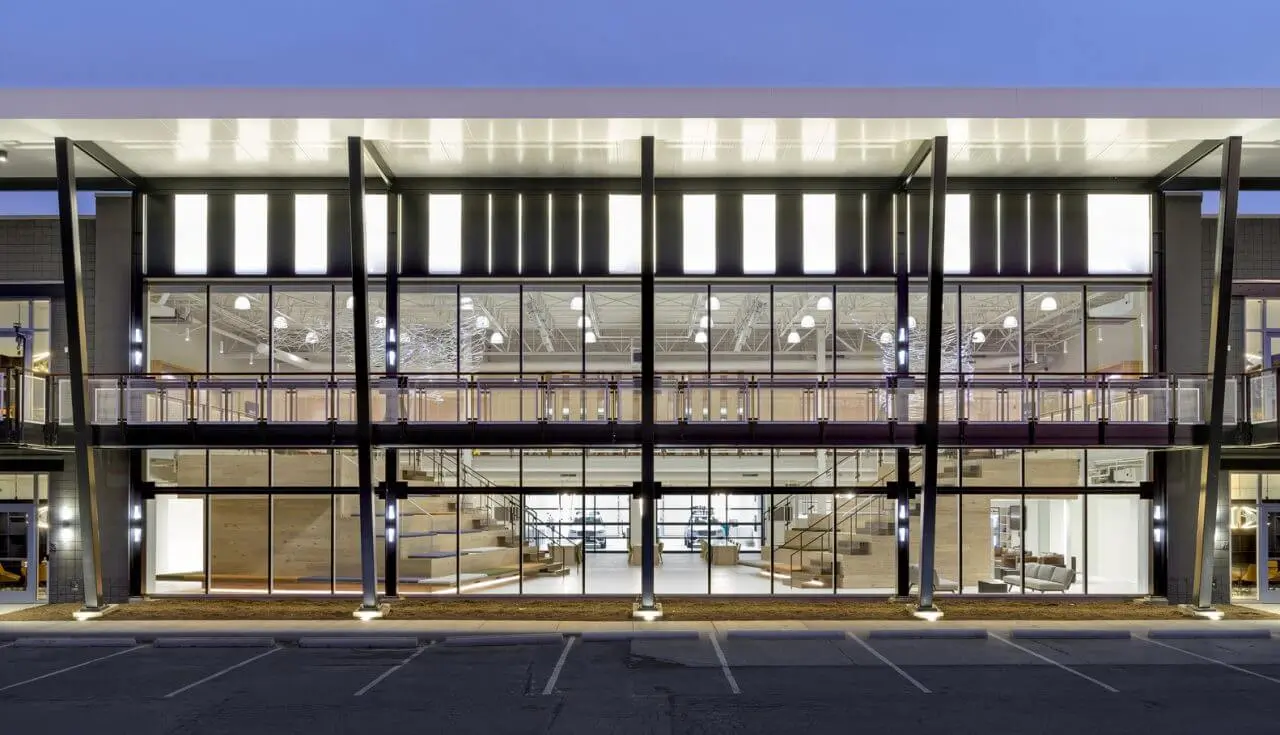 Photos by Jasper Sanidad made for Assembly Design Studio
Ever wondered what do 9gag's or Spotify's offices look like? Don't wait and take a look inside the coolest offices from around the world here!
Share Your Feedback or Ideas in the Comments!