"We have a shot at building the best office building in the world." Steve Jobs at Cupertino City Council, 2011
Did Steve Jobs' vision come into being? Apple's new headquarters in Cupertino, California have become the epitome of futuristic office design.
The "spaceship" or Apple Park is one of the most energy-efficient office buildings in the world. Over the past months, Apple's new campus has received both criticism and praise. All things considered, Apple Park remains one of the most impressive designs of this decade.
Apple Park in numbers
costs $5 Billion
capacity over 12,000 employees
spreads over 175 acres
100% renewable energy
9,000 drought resistant trees
Jony Ive, Apple's chief design officer said: "We have approached the design, engineering, and making of our new campus with the same enthusiasm and design principles that characterize our products."
Apple Park has received heavy criticism for its extravagance and high cost. However, at $5 billion, the project represents just something over 2% of Apple's cash reserves.
Apple hit their personal record of $216.5 billion in cash holding in August 2017. To put things in perspective, they could buy Wal-Mart or AT&T right away using just their cash.
Designed to complement the natural landscape
Steve Jobs commissioned the new Apple HQ in 2009 and started working with UK architects Foster+Partners, leaders in a sustainable approach to architecture. Steve Jobs was intensively involved in the early years of the project. Tim Bajarin, a creative strategies analyst referred to Apple Park as Steve Jobs' baby that was to become a crown jewel of design.
A large outdoor park has been placed in the center of the campus. Foster+Partners have thus managed to fulfill Steve Jobs' appreciation of the local natural landscape.
"Steve was exhilarated, and inspired, by the California landscape, by its light and its expansiveness. It was his favorite setting for thought. Apple Park captures his spirit uncannily well" said Laurene Powell Jobs.
Challenging the limits of architecture
Design of the future: energy efficient and sustainable
Apple Park will run entirely on renewable energy and will be one of the most energy-efficient buildings in the world, CEO Tim Cook said.
Rolling hills along with 6,000 trees hide the campus away from the neighborhood. Employees will be able to walk along the 3.5km of paths through meadows and around a pond.
The building will use eco-friendly natural ventilation. According to Apple, this is the largest naturally ventilated site in the world. Apple Park has been designed to not require any additional heating or air air-conditioning for nine months of the year.
"Apple Park has been built to reflect Apple's values, both for technology and environment," said CEO Tim Cook.
The Steve Jobs Theater: where Apple meets the world
What's it like working in Apple Park?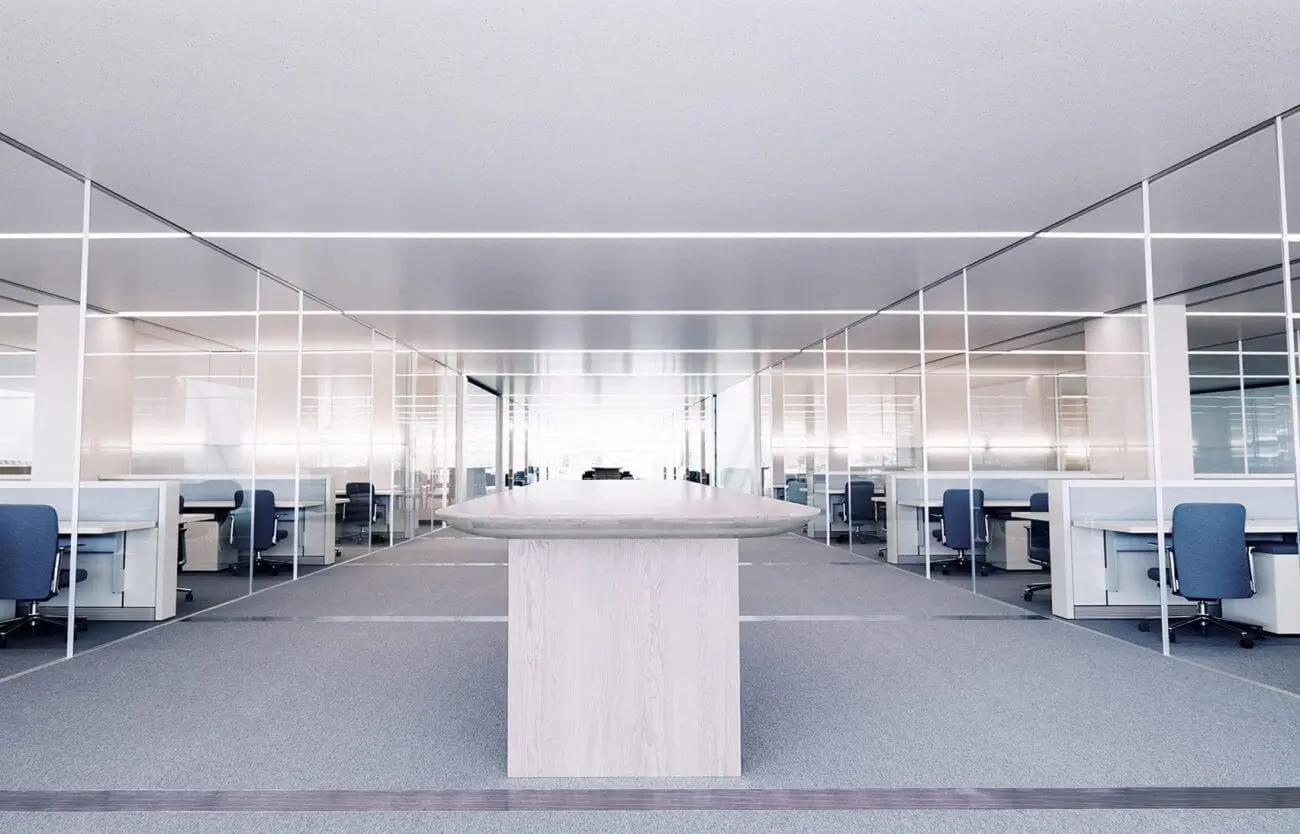 Each one of the four floors has 80 working pods that serve as collaborative spaces with shared tables. All pods were furnished by Japanese designer Naoto Fukasawa. Image courtesy of Dezeen.
Apple has avoided cubicles and individual offices when designing the new headquarters. However, a number of engineers weren't satisfied with this decision. According to David Gruber who runs the Apple-focused site Daring Fireball, some of Apple's senior employees have decided to leave the collaborative "Spaceship." They asked Apple to build another building on the site of the campus for their own teams who refused to work in an open-plan office.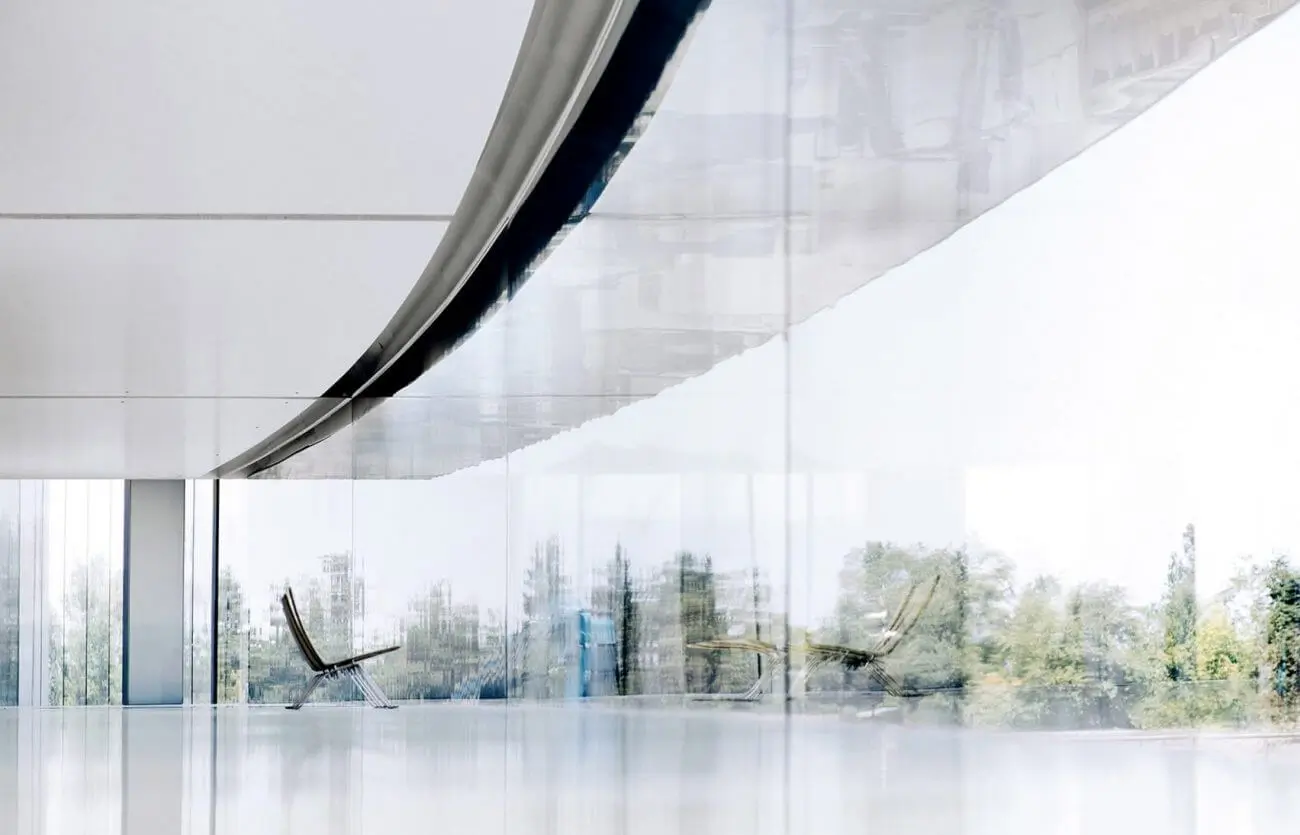 Despite the growing negativity towards collaborative office layout, many companies continue to believe that open-plan offices encourage collaboration and creativity.
Want to see more cool offices? Take a look inside 9GAG and Red Bull, or even check out Uber and their offices for self-driving research.
SaveSave
SaveSave
SaveSave
SaveSave
SaveSave
SaveSave
SaveSave
SaveSave
Share Your Feedback or Ideas in the Comments!