Many LinkedIn users tend to think of their profile as a replica of their resume. But that couldn't be farther from the truth. Unlike a resume that's always customized for a specific job opening, your profile must speak to all the positions you want to be considered for.
A good LinkedIn summary resembles a strong handshake. It's the first thing people read when they come across your profile. So it's a great chance to leave a positive impression and stand out from the dead fish.
Take this opportunity to portray yourself, not just as an employee, but as a real, living, breathing person. Your summary is the place to tell the story you want to tell, without getting into start dates or titles.
Ideally, it will leave people feeling like they've just met you for a friendly chat over a cup of coffee. And that's definitely something worth your effort, right?
1. Use space wisely
The length of your LinkedIn summary is limited. And it's so for a reason. With short attention spans, we skim pages faster than ever. We replaced reading with clicking, scrolling a bit and then moving on.
LinkedIn gives you 2,000 characters to pull off a great overview of your professional life. So it's not even worth trying to list everything you've ever done.
In fact, best LinkedIn summaries are short. A too-wordy summary that uses all space that's available is not going to win favour with anyone.
Steer clear of long dense blocks of texts. Generally speaking, 3-5 short paragraphs will do the job. Try to provide lots of white space. Keep your text tight by using bullet points and sub-heads that will facilitate reading. Opt for brief sentences and replace longer words with their one or two-syllable synonyms.
To see an example of optimum length, have a look at the Linked summary of Jenny Foss.
2. Be authentic with first person writing
Think about how you would speak to someone you met at a conference. That's the tone that you want to have in your LinkedIn summary — authentic and personal.
Simply pack it with a personality that matches yours and always write in the 1st person. It makes you more approachable and human. Writing a summary about yourself in the 3rd person is a theatrical gimmick that would make you seem aloof, out of touch and stuffy:
---
"Paul is known for his passion for diversity and his work with college students. In his spare time, he is involved with numerous charitable activities and considers his greatest achievement to be the fact that his wife, Jane, agreed to marry him in 1996. They have two daughters, Jack & Jill."
Now compare it to the following 1st person narrative:
---
"Copywriter, editor and content strategist with a knack for telling stories, a flair for detail, and a hint of humor. I blend storytelling, conversion optimization, and persuasion tactics (aka magic) to share your brand's message and get you new clients. I love working with craft focused companies (I'm obsessed with knitting!), tech, SaaS, online learning platforms, and authors. My favorite brands are unconventional, full of personality, and have that quirky vibe." [Melissa Williams]
3. Avoid buzzwords
Specialize. Experienced. Skilled. Leadership. Passionate. Expert. Motivated. Creative. Strategic.
Look at these words, don't they sound too familiar?
Well, they might because these were the most overused LinkedIn buzzwords in 2017. Their popularity made them lose their meaning and now they serve just as fluff.
If your summary happens to swell with overused phrases, it's time to dust off your thesaurus. There are more than one million words in the English language, that's plenty to choose from.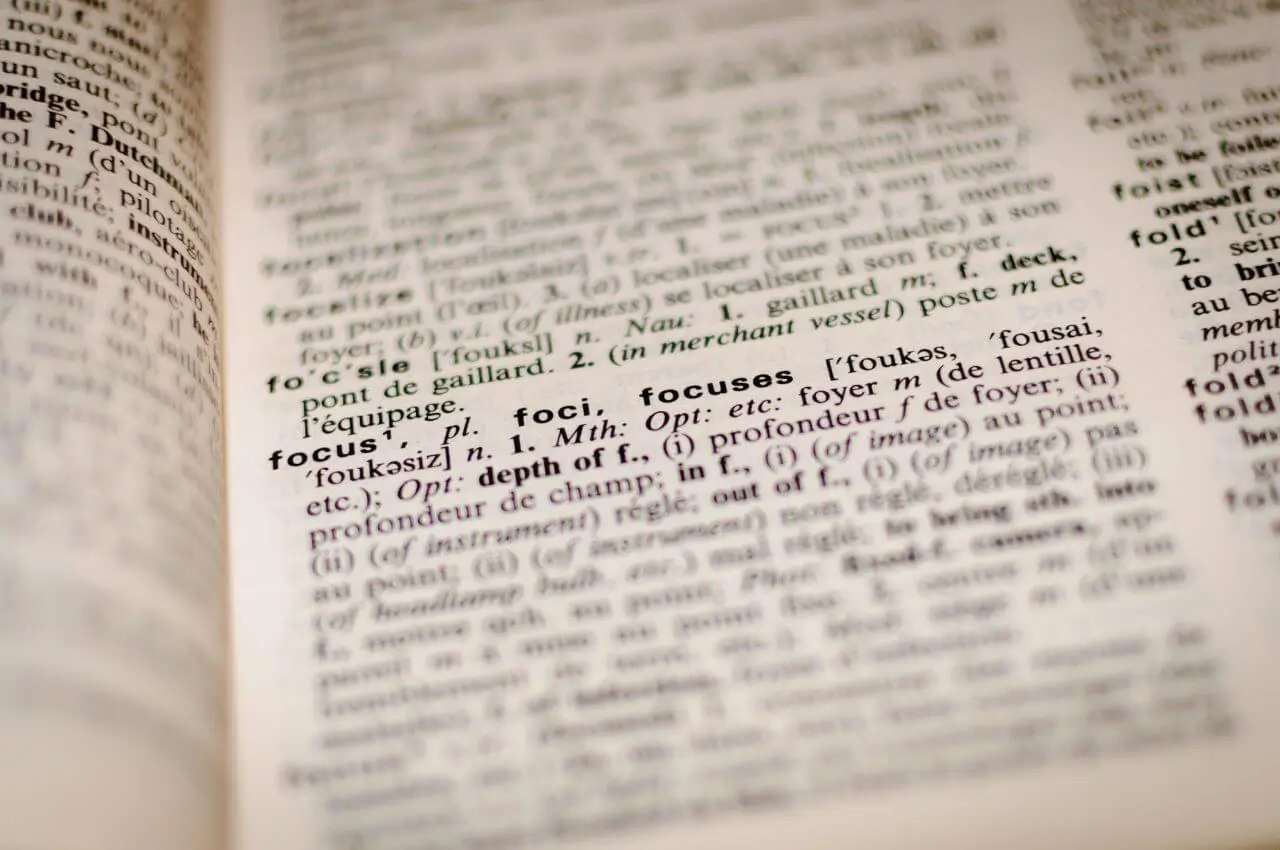 4. Create an opening line for the summary preview
It's important to optimize your summary for previews. Unless the readers click to expand, they will see just a fragment of your summary that is 220/92 (desktop/mobile) characters long.
The opening sentence doesn't have to focus on what you're currently doing. Whatever you choose, you must hook your reader right off the bat.
If you're still in the dark, set a timer for 10 minutes and think about your opening line. You're sure to come up with at least fifteen different openers to choose from:
---
"I am an experienced and well-rounded marketing leader with a proven background in branding, customer acquisition and relationship management for global leading technology companies." [Andy Bossley]
"I'm a freelance multi-disciplinary graphic designer who's delivered creative and engaging solutions across brand identity, print, packaging, and digital media." [Graphic Infantry]
"Internationally experienced supply chain manager, strong in turnaround and sustainable performance improvement." [Robert Steenhof]
"As a Statistics graduate I have skills and knowledge essential for delivering advanced analytical projects which can be supported by my IT and business experience gained during several years in consulting." [Lenka Vrana]
"Strategy and growth are the underlying passions that drive my operations and marketing acumen, product brainstorming, and entrepreneurial spirit." [Andrew Archer]
5. Show passion for what you do
Alright. Now that you've got their attention, it's time for a couple of paragraphs that will tell your story.
This section needs to show what makes you tick and make you excited about your work. Combine dry facts with stories and anecdotes to keep things human and engaging:
---
"Transitioning from IT to Digital Marketing & Career Advancement was one of the toughest transitions of my life." [Robbie Abed]
"A well versed, slightly obsessive and experienced online marketer specialising in search, content marketing and conversion rate optimisation." [Andrew Cooper]
"In a nutshell, my passion for creativity and constant learning is accompanied with the thrill of production. I'm not the video editor who just wants to get a project out the door. I'm the video editor who actually wants to edit – compile and splice clips, color correct, animate motion graphics, create text treatment, and deliver the best quality video possible. This is what I love to do." [Chris Strider]
"Passion and diligence are two traits that I believe most reflect me as an individual. It is my belief that this is the key to being successful in any endeavour that one set's their mind to. I love to generate new ideas and devise feasible solutions to broadly relevant problems. I enjoy embracing the lessons learned from failure, stand up and continue to grow." [Florentina Anghel]
Let people peek into your personal life. Sharing several personal tidbits about yourself is like conducting watercooler conversations. It brings people together, reinforcing the sense of community.
Readers feel more connected to a real person rather than to an unapproachable professional. Think of a few of the things you like to do in your free time and weave them into your summary:
---
"When I'm not on the job, I love hiking with my dog, working my way through every recipe in the family cookbook, and indulging my love for seeing new places." [Raymond Albert]
"My strengths include social media marketing and branding. I will also slay you in Scrabble, and I make a mean margarita." [Jenny Foss]
"City dweller who loves to travel, partake in outdoor activities, and find new adventures along the way." [Paularin Pascha]
6. Sprinkle your summary with some fun facts
Compared to a traditional resume, your LinkedIn profile is the place to tell your reader anything you want them to know.
Maybe you have expertise that is not covered by your qualifications. Or perhaps you'd like to branch out in a direction where you have no formal experience.
Feel free to put all of that into your LinkedIn summary. Think of an unexpected, interesting fact about yourself and tie it to your professional career:
---
"Helping businesses make their marketing more human with video @Wistia. Son of a beverage distributor and kosher caterer. Always grilling." [Jonah Silberg]
"Love all sports having been a keen amateur footballer (Newtown Rangers FC) and I now go to the gym, cycle and take long walks!" [Vince Pizzoni]
"Spent 8 years pursuing a career in stand up comedy, appearing on Comedy Central and in the Boston Comedy Festival, before realizing my children liked seeing their father and not starving." [Dan Sally]
"My business cards say such things as career strategist, recruiter and certified professional resume writer. But when you get right down to it, I'm much more – I'm an author, an educator, coach, social media strategist and a technical geek (ask me anything about robots or applicant tracking systems, seriously)." [Jenny Foss]
"Ex-lemonade stand CEO, CMO, and COO; ex-juggler; ex-college tour guide; ex-interior firm COO. Current: working with an incredibly bright group of people who are fanatically devoted to solving the problems faced by other incredibly bright people so that folks can do more interesting things, much faster. (And still juggling when asked nicely.)" [Alpha Benedict]

7. Layer your life story
Storytelling can literally take your LinkedIn summary to another level. Listening to stories boosts our levels of oxytocin and makes us more emotionally engaged.
One of the ways of including a little tension in your story is to use a writing technique called "string of pearls".
It will help you connect all pieces of your summary by creating an overlapping theme that will piece together persuasive details strand by strand:
Start out by illustrating a situation that captures the essence of your role in an exciting way to keep your readers engaged:
---
"I started my journey in social media long before people thought it was worth a second glance. While doing my research as a postgraduate student, I had a blog that highlighted my research findings on social media in government." [Liz A.]
"When I was 21, I climbed Mount Everest. Not metaphorically—I literally climbed the highest mountain on Earth. While I was hiking, I thought about quitting approximately 5,000 times. (And that's a lowball estimate.) But despite the high winds, low altitude, mental and physical fatigue, and trail mix overdose, I kept going. I'm that person. Once I say I'll do something, it will happen. Now, I put that perseverance to work as a senior account manager for Polar. I don't have to climb any mountains…but I do have to move them." [Muhammad Niaz]
"It passes before it's noticed; a slight rising of the eyebrows, a widening of the eyes. It may be accompanied by an almost imperceptible inhalation. The heart adds a beat, like a quiet exclamation point on the experience. Within a 10th of a second the reaction has passed, but not without leaving its mark. Someone found what they're looking for. Does your Web site generate impulses to act? It can." [Brian Massey]
8. Use keywords in the Skills section
One of the ways to increase your LinkedIn profile views is to search engine optimize your summary. This can be achieved by including keywords that highlight your top qualifications.
To get more eyes on your profile, you need to be really specific — generic words like "sales" or "marketing" just won't do. Create a bulleted list of your keyword-specified specialties at the bottom of your summary:
---
"Skills: Editing, Subbing, Paraphrasing, Proofreading, Content Management, Business Development, Content Strategy, Marketing Strategy, Publishing" [Priyanka Masand]
"Core focuses of interest currently include: Employer Branding, Communication, Social Media, Technology, Autonomous driving, AI" [Agnieszka Karpierz]
"Skilled in Graphics, Logo Design, Branding & Identity, Typography, and InDesign." [Leon Sloth]
"Specialties: Learning & Development, Talent Management Campus Recruitment, Employee Engagements, HR Compliance" [Tejas Bandivadekar]
9. Add a CTA (call-to-action)
Closing out your profile, you might be thinking about the action you want the readers to take.
Do you want them to message you with job opportunities? Do you want them to call you right away?
If you want your readers to follow up, show them the best way to contact you. Wrap up your summary by including a call-to-action — like "message me with" or "email me at" — at the end of your summary:
---
"I look forward to connecting with you here on LinkedIn or you can email me at granger_h@hogwarts.com."
"If you are interested in chatting about big data and operational strategy, reach out to me at weasley_r@hogwarts.com"
"If you're committed to more customers, better qualified leads, and higher profits we should talk. Contact me today at hagrid_r@hogwarts.com or (953) 617-7277."
"I am happy to respond to all enquiries. Please contact me via email at malfoy_d@hogwarts.com, or via telephone on (945) 017-2375"
"Think we should work together? I'd love to hear from you at longbottom_n@hogwarts.com."
"I'm right over at diggory_c@hogwarts.com if you want to chat."
"If you're interested in grabbing coffee and talking shop, please send an email my way."

10. Back up your words with examples
Are you a prolific copywriter or a keen blogger? Don't forget to attach samples of your work by uploading them as media below your summary.
This is the place to show off your recently finished articles, videos, slide decks, reports, or publications. Including a glimpse into your portfolio will make recruiters stay on your profile longer and see you really know what you're talking about:
---
"By dissecting television series through my own network analyses, details and the appreciation of the stages of production have grown." [Maurice Piggue]
"My humble online footprint can be found on: http://www.janhrubes.cz" [Jan Hrubes]
"While doing my research as a postgraduate student, I had a blog that highlighted my research findings on social media in government."
"I have written articles for the college newspaper, my hometown newspaper and have blogged, utilized Twitter and Facebook to assist in promotion of campus initiatives."
11. Proofread
Putting together your summary is no easy task. Prepare to wrestle with words, shuffle them around a bit, and remove those that don't fit.
Keep drafting your summary until it's perfect. And if you're already satisfied, ask people you trust to give you some feedback. They can help you proofread your work and weed out any typos or grammatical errors you couldn't spot yourself.
Time to get down to work
With these examples and tips to draw on, you should now have plenty of inspiration for your own LinkedIn summary.
However, don't forget about other sections of your LinkedIn profile that deserve your attention. If you want to give your LinkedIn profile a total overhaul, check out our Ultimate LinkedIn Guide.
Did you know?
Once your LinkedIn profile is all pimped up, Kickresume can help you turn it into a stunning resume in a blink of an eye. Sign up today!