Are you dreaming of a sustainable future with reusable grocery bags and eco-friendly cosmetic products?
Good news for you!
Green careers are on the rise and there's no stopping it. The number of people working in renewables has surpassed 10 million and it's still growing.
With solar photovoltaic (PV) industry leading the way, there are many more green careers that you can pursue. We're going to show you a way by looking at 7 green resume samples and giving you tips on how to craft your own.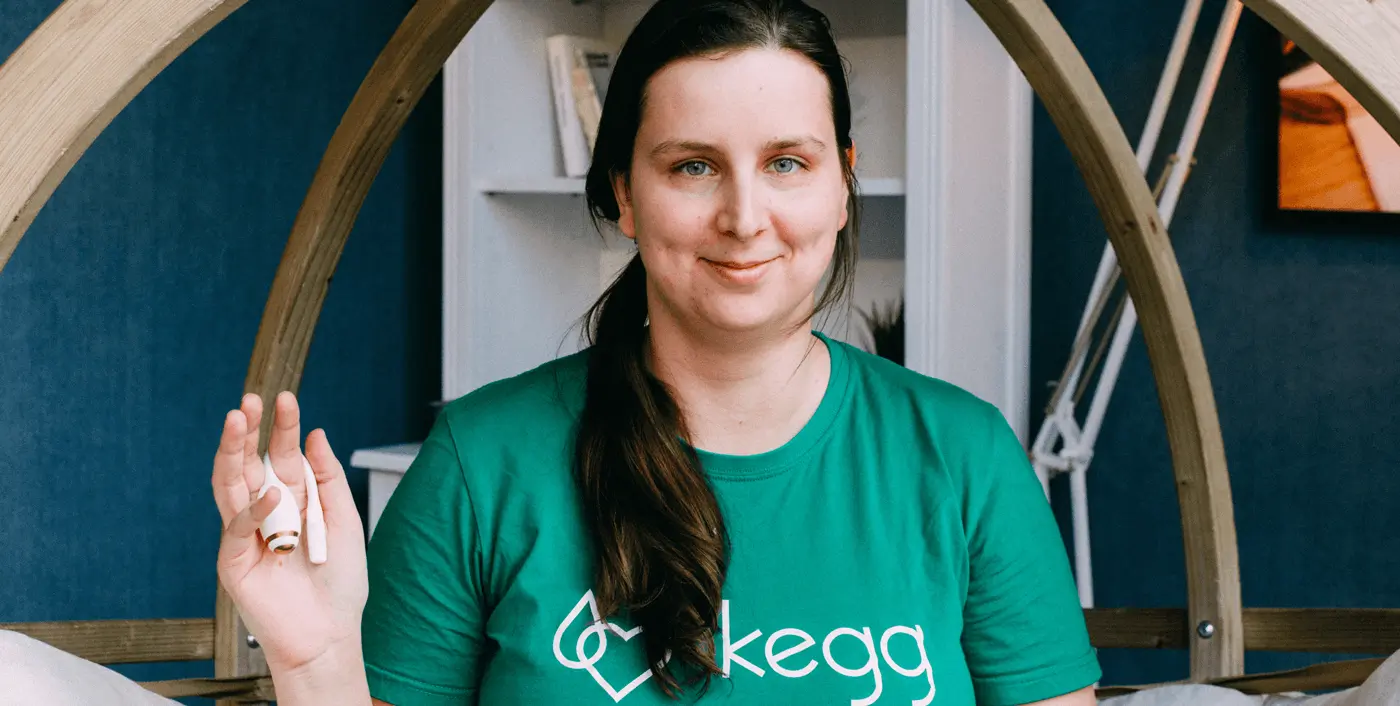 1. Environmental Engineer Resume Example
This extraordinary resume has it all. Rich resume vocabulary, thorough technical knowledge, a strong emphasis on soft skills and achievements.
It shows that if you want to snatch a green job, you must keep your finger on the pulse of current environmental laws and regulations.
Also, you shouldn't forget to include any notable accomplishments that you can remember (such as academic awards and measurable achievements). Remarks like "Top 5% of the Programme," "First Class Honours" or "Graduated with Distinction" will add flavor to your Education section and speak of your excellence and depth of knowledge.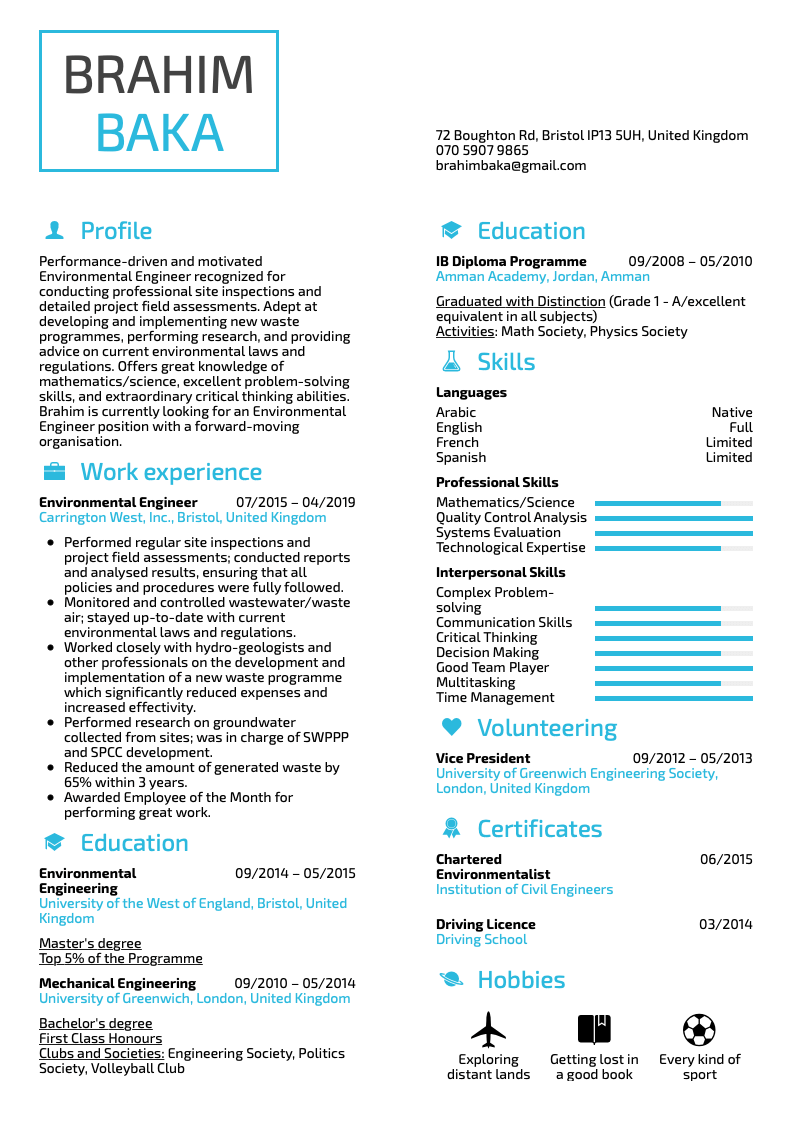 2. Solar PVs Business Development Engineer Resume Example
The renewable energy sector is booming, with the solar industry as the fastest-growing source of new energy worldwide. No wonder there is a growing need for skilled PV workers that will carve the path to a sustainable future.
This resume has two special sections that deserve your attention – Projects and Vocational. Projects is the place to showcase short-term and long-term projects that you've been working on. Vocational, on the other hand, is the place to mention any industry-relevant courses you've completed or conferences you've attended.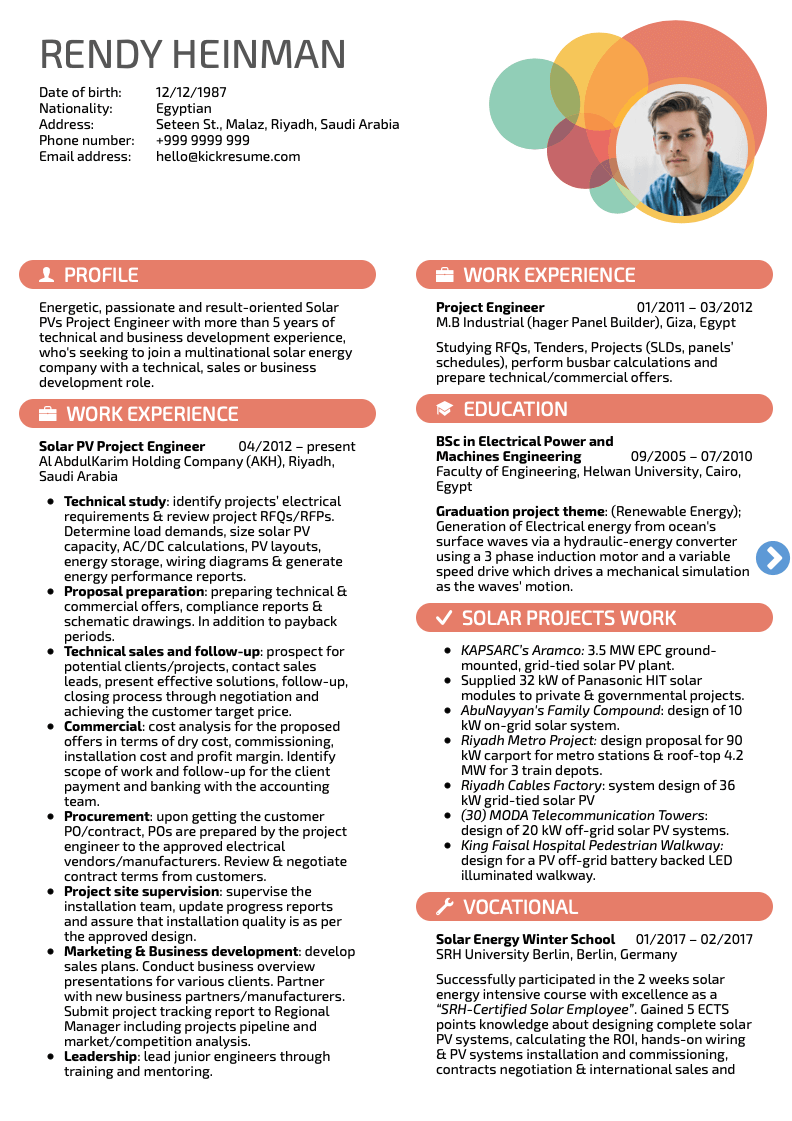 3. Environmental Research Assistant Resume Example
It may sound unbelievable, but 85% of employers have had experience with applicants fibbing on their resumes or applications.
One of the ways to show you're not one of them is to attach a list of references. Ideally, your references will back up your skills and vouch for your personality. So take care to choose professors and tutors whom you trust and who know you well.
And if you can't do so at the moment, include a note saying "references available upon request". Recruiters will appreciate your willingness to open yourself up and be completely honest with them.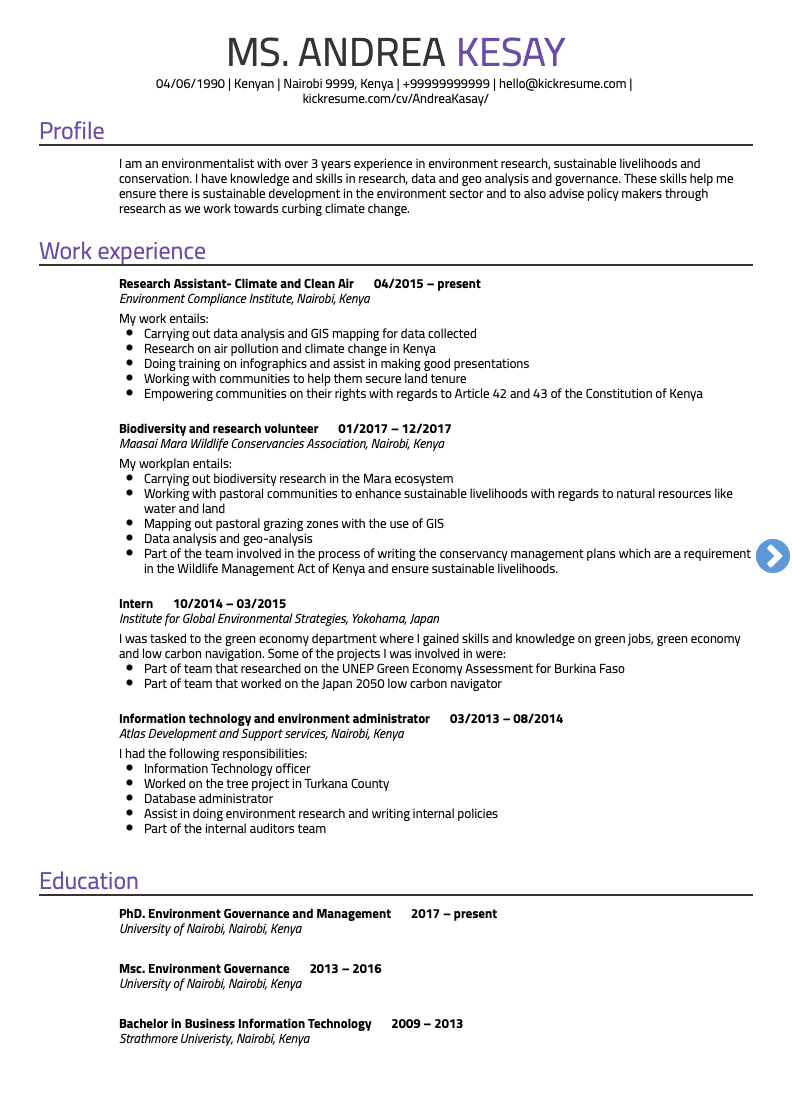 4. Field Technician Resume Example
This field technician resume is packed with information. The description of the job seeker's work experience and related job responsibilities is simply impressive.
But however great your career may be, readability always matters.
When it's clear you're going to end up with so much type, make sure to leave some white space on your resume, too. Choose a two-column layout, indent your paragraphs and use bulleted lists to break down your duties.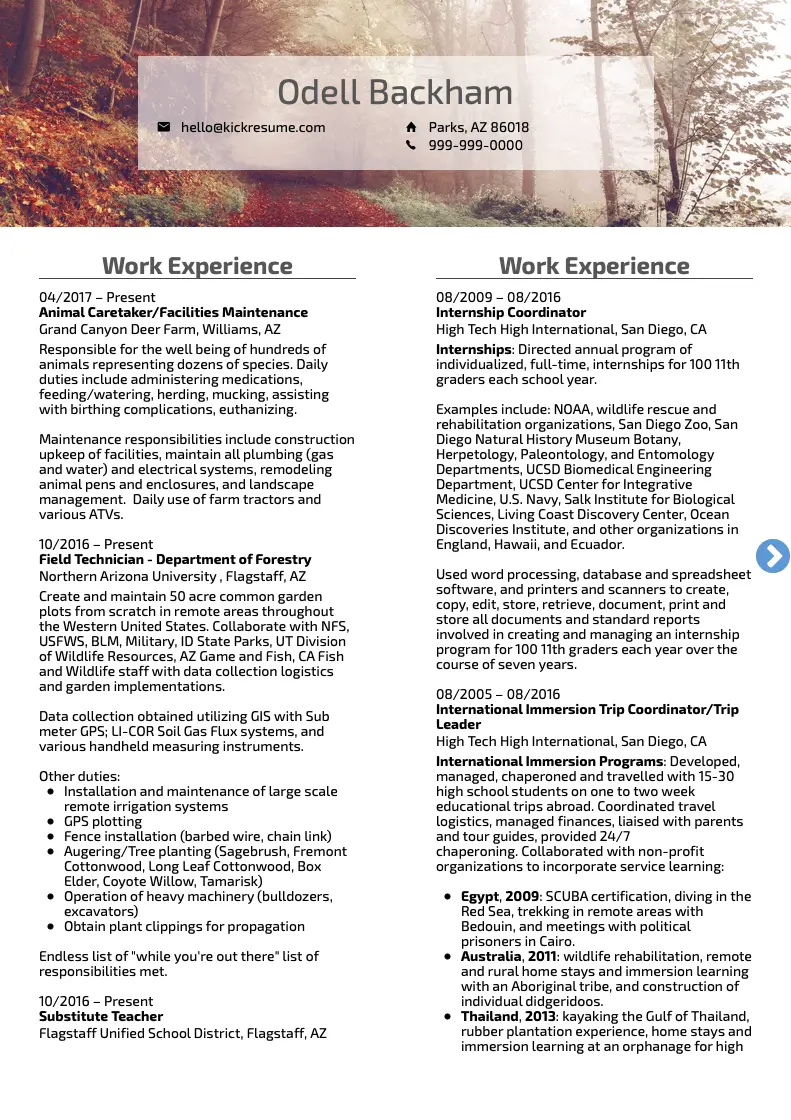 5. Hydrologist Resume Sample
This resume proves that even if you're a hydrologist, your job search doesn't have to feel like you're plowing water.
It manages to balance out interpersonal and scientific skills, which is particularly important in the academic environment. After all, the ability to collaborate with others in a team and having a strong problem-solving mindset are one of the most sought-after qualities of a prospective employee.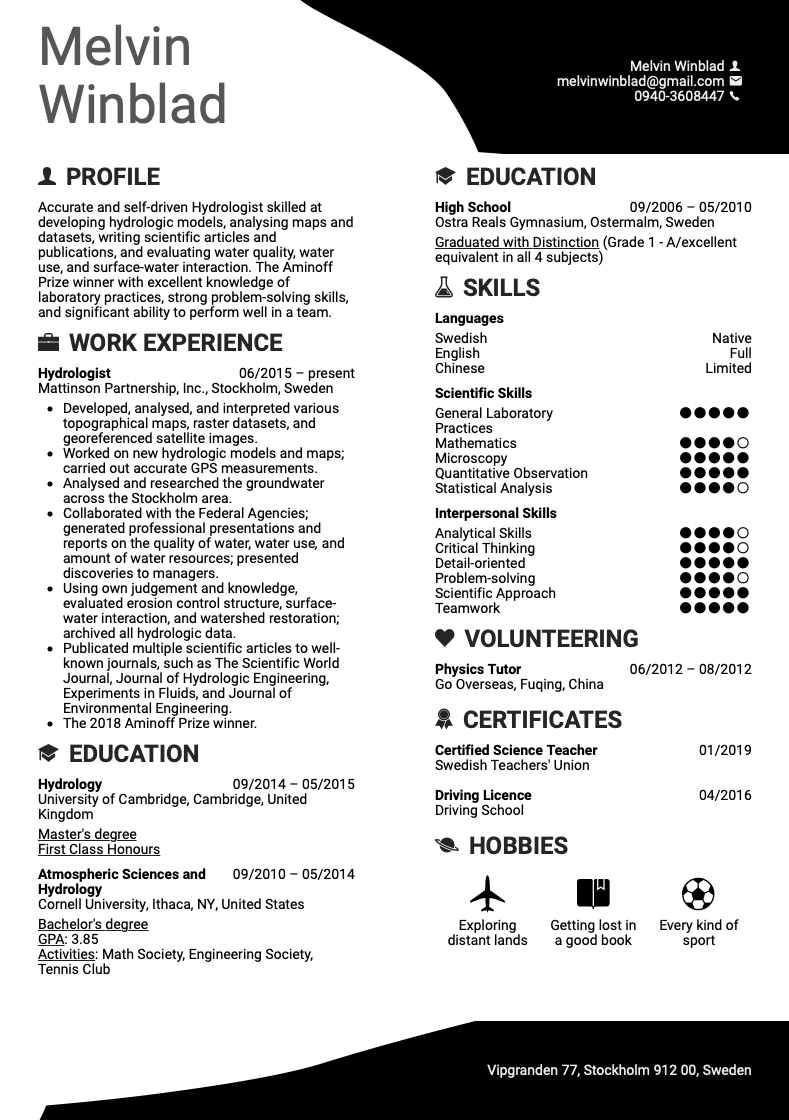 6. Landscape Worker Resume Example
Green jobs naturally ask for a strong relationship with one's community and environment. Demonstrate your commitment to a sustainable world by talking about any volunteering gigs you've had.
Whether it's your service in a local church or voluntary work for an NGO, these activities will show you've developed a much broader vision of your life and work.
7. Farm Worker Resume Example
Here's a compact single-page resume with a succinct profile summary that sums up the applicant's hard and soft skills.
It uses action verbs to introduce short descriptions of job duties in the Work experience section and a bunch of formatting tools that make reading this resume a highly enjoyable experience.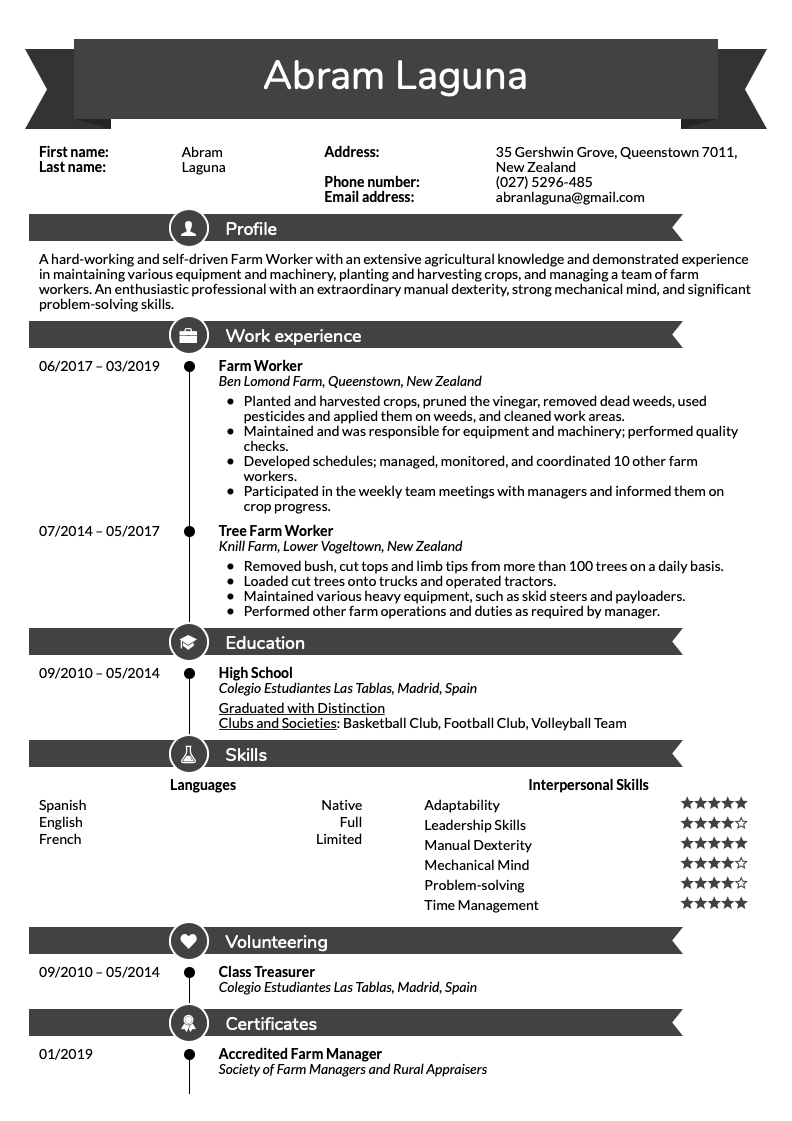 ---