The resume objective is a statement of your career goals. It sits at the top of your resume and, in its one to two sentences, it can persuade your future employer in that you're the one for the job. Or, at the very least, make them read the rest of your resume.
This brief summary tells your future employer where you're heading and can enhance your resume in an instant. The more specific you are, the better chances you have.
So what does a good resume objective look like? Here's an excellent example:
---
"Motivated and resourceful English teacher, with seven years of varied instructional experience, seeking an opportunity to foster student creativity and critical thinking with literature and current technology."
A well-crafted resume objective statement relates your skills and abilities to your vision. Indeed, it can boost your chances of scoring a job and convince recruiters you know what you want to do.
Resume objectives are also useful for ambitious job-hoppers and career changers. It helps them better describe their motivation and explain why they're qualified for the job despite lacking industry-relevant experience.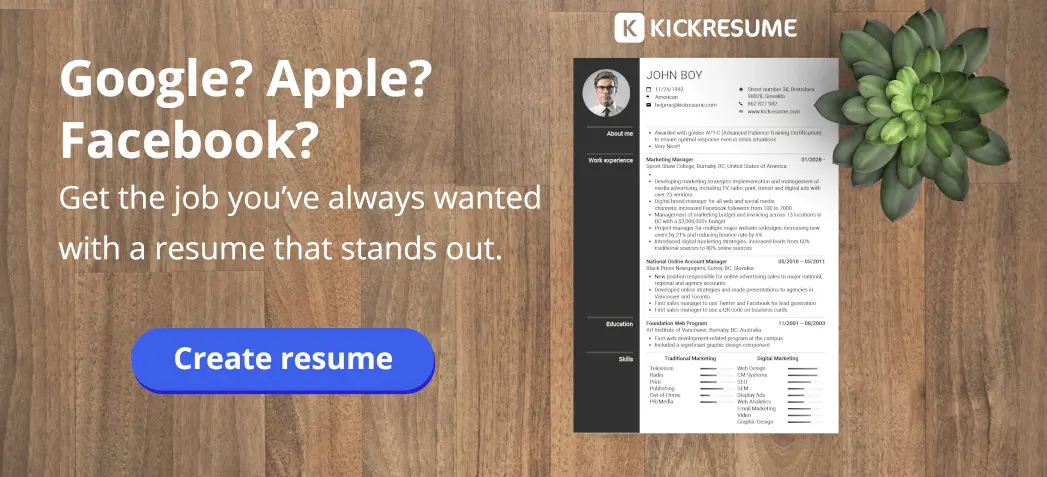 Four basic ingredients
How to create a resume objective that gets you hired? These are the details you need to include to make your resume objective work:
1. Specific job title
First, you need to make it easy for the ATS to process your application. Include the job title you're applying for at a given company.
---
T-Mobile Senior Technical Support Specialist Resume Objective Sample
"Seeking employment as a Technical Support Specialist in a growing company to use my extension background in working with computer issues and networking solutions."
If this feels a bit too short, feel free to expand it. You can also emphasize your commitment and long-term vision.
---
Norconsult OSP Engineer Resume Objective Sample
"Seeking permanent employment as a Telecommunication Engineer in a leading corporate and hence utilizing my astute nature of learning towards the profit of the organization and assist the organization to its highest level of performance and act as the strengthening bond for the growth of my career."
2. Years of experience
Numbers speak volumes. Having 15+ or 20+ years of hands-on experience shows you're a seasoned professional that can easily shoot for a senior position. But even 5+ years spent in the industry can make a difference and show that you've got something to offer.
---
Executive Account Manager Resume Objective Sample
"Key Accounts Executive with 20-year professional experience and knowledge of IT technologies. I have a background in accounting and finance consulting. I am skilled in executing large (50 mln +) contracts and managing project teams. Looking to take on a senior role as an account executive advisor."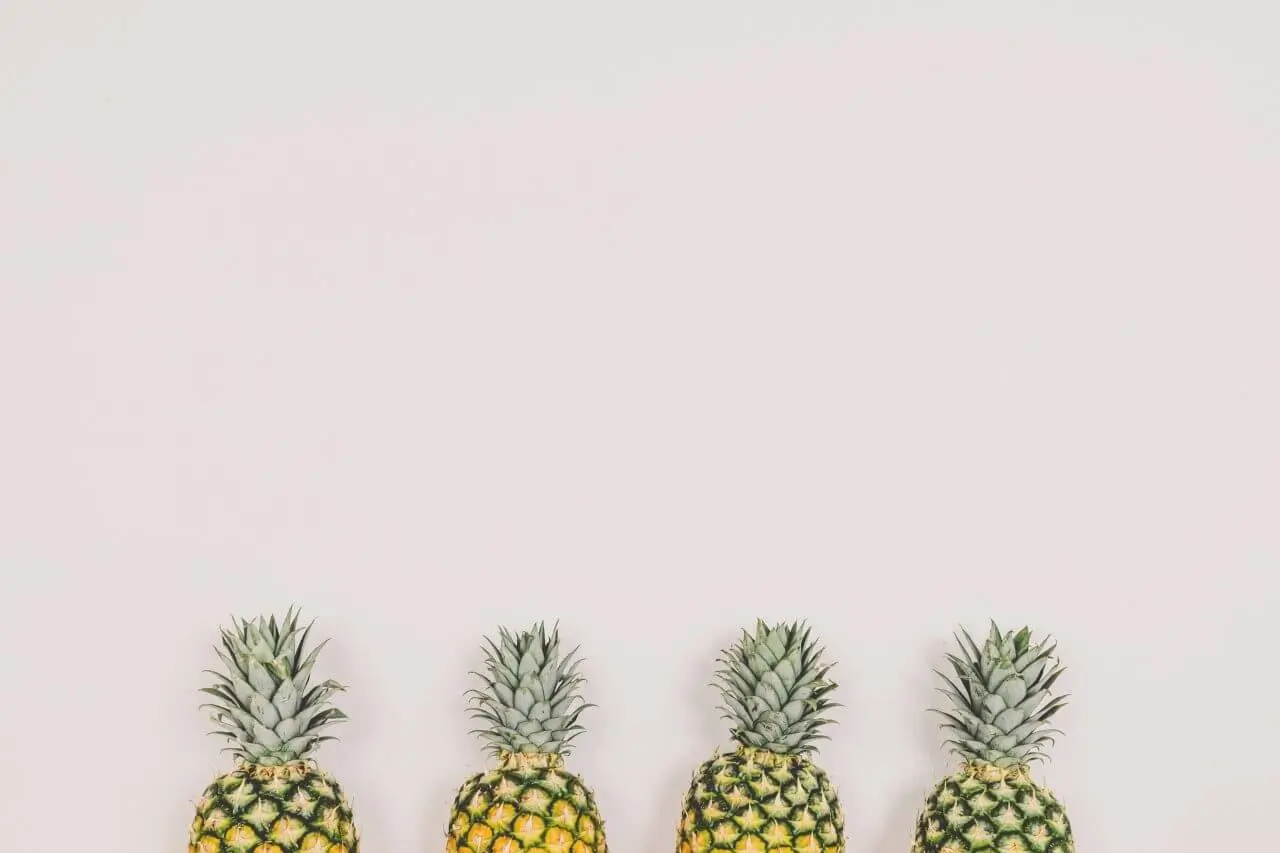 3. Your skills
Use specific keywords from the job listing to emphasize how your qualifications align with the job listing. This will also increase the probability that your resume gets past the company's applicant tracking system.
---
System Administrator Resume Objective Sample
"Detail-oriented IT professional as a software support specialist and systems/network technician. Skilled at operating in a wide range of platforms and excellent written and oral communication skills."
4. Your career objective
Start off by highlighting some of your success stories. Then move on to the kinds of accomplishments you hope to achieve in the future.
However, always keep the job you are applying for in mind. Talk only about career goals and personal growth that are feasible within the company.
Avoid the common mistake of focusing too much on your own career. You always need to balance it out and say how your skills will be beneficial to the company.

Here are 5 resume objective samples that do just that. They connect job seeker's career objectives to company goals without compromising either of them:
---
Ernst & Young Junior Assurance Associate Resume Objective Sample
"To contribute towards the growth of a professionally managed organization with a clear vision and learning environment, with a proficiency that offers responsibility, challenges, satisfaction and scope for personal development."
The World Bank Technology Researcher Resume Objective Sample
"To have a growth-oriented and challenging career, where I can contribute my knowledge and skills to an organisation and enhance my experience through continuous learning and teamwork."
Sutherland Software Engineer Resume Objective Sample
"Seeking position as a software evangelist where experience with learned skills will be further developed and utilized. Creating sustained adaptation to new technologies and standards and improvising the existing profile of the systemic approach."
Mozo IT Assistant Resume Objective Sample
"A proactive and fast learning individual seeking the opportunity for professional experience in database that allows me to develop and expand my ability, knowledge, skills and experience to help the company achieve business goals while sticking to vision, mission and values."
Senior Manager Resume Objective Sample
"I am seeking a Senior Tax Manager position at a growing public accounting firm. My core motivations are learning, serving the public and helping clients obtain financial freedom. As an entrepreneur, I founded an award-winning public accounting firm that has operated successfully since 2001. Prior to this, I worked for five years at one of the nation's top-50 public accounting firms. I now wish to turn my skills, experience and determination to the task of assisting the public with their tax, accounting and other financial needs."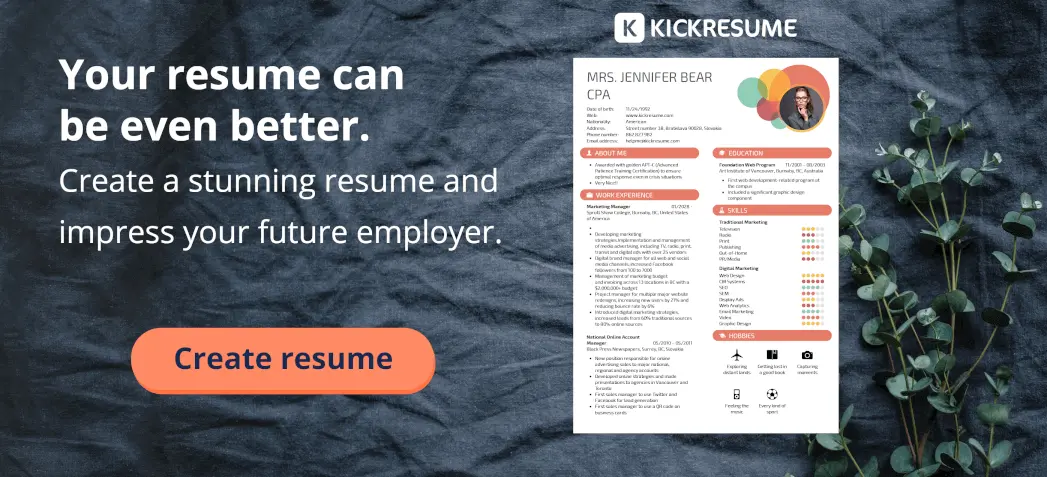 Similar sections — different purpose
It's important to know that there are several alternatives to a resume objective. They may all look alike but serve a different purpose:
Summary
Profile
Statement of Qualifications
All four of them represent a brief summary of your skills and experience that are relevant to a specific job opening. Unlike a resume objective that focuses on your career goals, these sections are less egocentric. They focus on what's your added value and how you can be beneficial to the company.
Here's an example of a standout profile summary:
---
Google Server Manufacturing Profile Summary Example
"Detail-oriented professional with experience in server manufacturing, training development, computer hardware troubleshooting and management. Seeking to take the next career step with respected organization dedicated to world-class quality. Born leader with the ability to lead teams to process and manage large volumes without compromising service or quality."

Yin and yang
Undoubtedly, the very first section is the most lucrative spot on your resume. Putting confusing section names aside, you can basically choose to focus on two things — on yourself or your prospective employer.
The first approach is egocentric and elevates your experience, skills, achievements and career goals. The second one is more altruistic. It describes how your values align with the company's and how you will use your skills to contribute to its future endeavours.
Nonetheless, both of these perspectives seem equally important.
Without knowing your value and listing everything that sets you apart on the top of your resume, you'll never make those 6 seconds count. But the absence of a broader vision can make you look like a career opportunist that lacks basic sensitivity to company goals.