Hi! This guide is going to be exhaustive. We want it to be the only source of information you're ever going to need to write an excellent resume and get hired fast.
We have a lot of ground to cover so let's skip lengthy introductions! This is what you'll find below:
CHAPTER I: Before you start writing
Obviously, you're one of the people who do their research before they throw themselves into something. Great!
But doing any research is much easier when you know where to begin and in which direction to go next. In this chapter we'll help you with just that.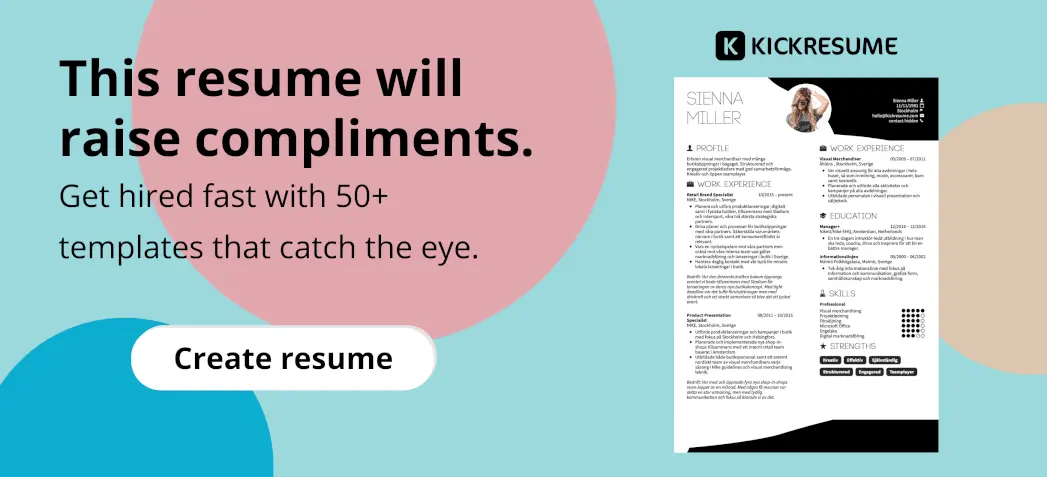 1. Find the job you want
How do you find the job you want? There are three ways of going about this and each of them has its upsides and downsides.
But ultimately, you don't have to pick just one. Why not give each one of them a try?
1.1 Search job boards
Although this might be your first instinct, it comes with a huge obstacle: competition. You're not the only one who can see those ads, there are hundreds of others.
What's more, many job openings never make it to the job boards. Even worse, before a job posting comes up there, it's already been shared around internally at the employer.
But even when you finally apply for a job, your application might fall into the black hole called ATS before anybody reads it.
In spite of their obvious limitations, these sites aren't completely useless. They can help you score your dream job in other ways. More on that later.
1.2 Let your future employer approach you
Most recruiters nowadays are sourcing talent directly through LinkedIn or employee referral programs.
In most cases, it's a win-win scenario on both sides.
What are the advantages? On the one side, the employer is able to reach out exclusively to people with relevant skills and doesn't have to skim through hundreds of irrelevant applications. On the other, the job seeker doesn't have to go through the arduous process of job hunting. Both save time and energy.
But there is one significant downside: waiting for someone to notice you on LinkedIn isn't always an option. Especially if you need a job fast.
What's more, the really cool companies usually don't have to look for employees on LinkedIn. People are lining up to work there.
Still, if you want to increase your chances and let more employers find you, you can do that in a number of ways. Find out just how in our Ultimate Guide to LinkedIn.
1.3 Target the companies you want to work for
You don't have to wait until your dream company posts a job opening. Why not take things into your own hands?
Does it seem too daring? Far from it.
Most (growing) companies are always on a lookout for talent. By reaching out to them you might even do them a favour.
That's because the traditional hiring process is often as difficult for the company as it is for you. Because of that, they will try to avoid it whenever possible.
Ultimately, the best thing that can happen to you is to catch them in the middle of considering a new hire. If you have the right skills, they might even give you the job on the spot.
Probably the best thing about this kind of approach is that you can limit your job search to companies that are genuinely attractive to you.
2. Do your research
But how are you supposed to know which companies are worth approaching and which you should avoid?
Unless you're a seasoned professional — in which case you probably already know which companies are worthy of your attention — you'll have to do some research.
2.1 Research the company
How are you supposed to find a company you never new you loved?
The easiest tactic is to find it on Google, research it on Glassdoor, and finally have a chat with someone who already works there.
Google it. Start by identifying your chosen career field. In some fields, you can Google a number of "top fifty" lists and work from there. Other times you'll have to be more creative. Looking for a job in Architecture? Subscribe to an architectural website! Or is it Advertising you want? Check out local advertising awards instead.
Glassdoor. Glassdoor is what happens when a website like RateMyProfessors meets the world of HR. Once you've found a company you like, search Glassdoor for employee reviews, salary information, and more.
LinkedIn. If Glassdoor leaves you wanting for more, there's only one other thing you can do — reach out to people who already work at your chosen company. Pro tip: Unless you already know someone who can put you in touch, a great starting point is to find your fellow alumni who already work there. Oh, by the way, LinkedIn is also a fantastic tool for networking in general. But we'll get to that later.
2.2 Research the position
Remember how we told you that job advertisements are not entirely useless? That's because they can tell you a lot about your chosen position.
If you're replying to a job opening posted on the internet, work with the job description provided there.
If you're reaching out to a company which is not openly hiring at the moment, try to find a similar advertisement from a company that does.
Find your job post and read through it while asking yourself these three questions.
What are the essential keywords? (Save them, they'll come handy later.)
What adjectives, nouns, and phrases occur repeatedly?
Which words are original or untypical? (What language does the company use?)
The research you do here will come handy later. First, it will help you tailor your resume to a specific job opening. Second, you'll find it useful once they invite you to a job interview.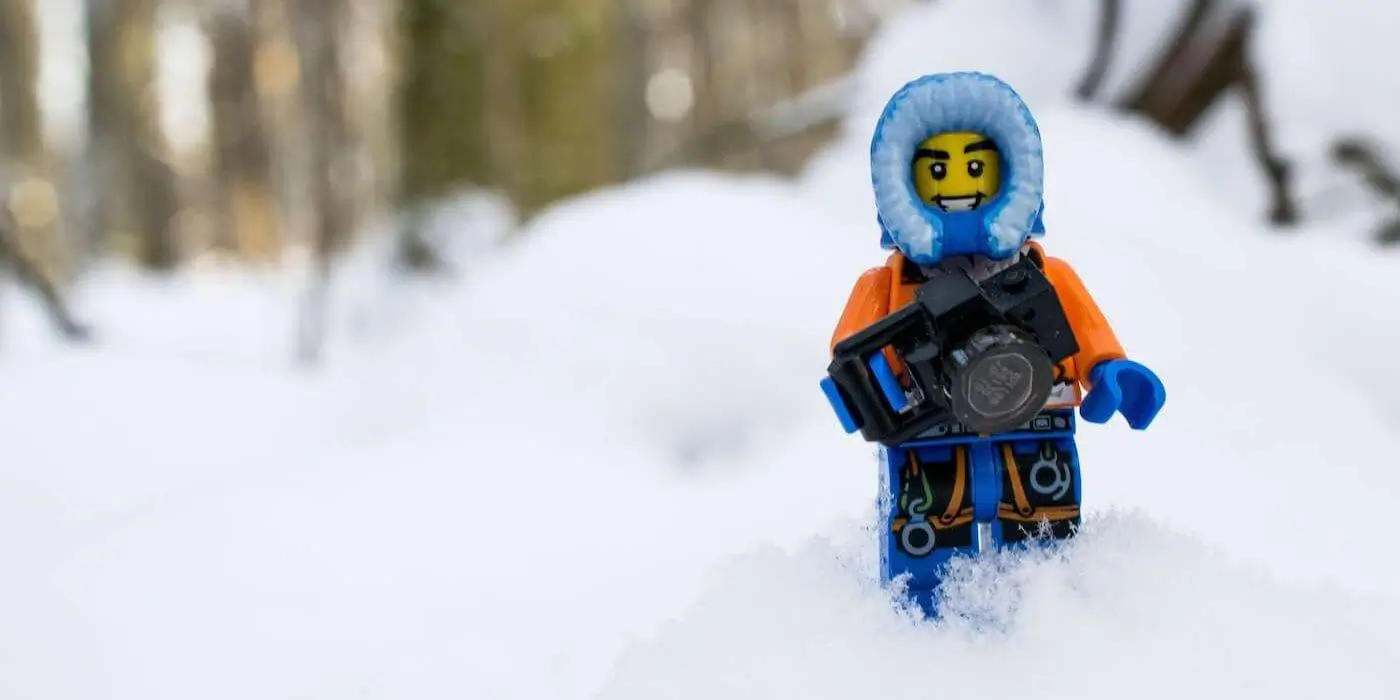 3. Discover your strongest points
At this point, you should at least suspect where does your chosen job overlap with your skills and experiences.
But that's easier said than done if you've never tried to articulate your skills. Or perhaps you get a bit intimidated by the way job advertisements are written.
In other words, discovering your strongest points requires some soul-searching and it's hard. Everybody's journey is different. Asking these questions worked for us.
Ask others: "What are my skills and abilities, and what are my weaknesses?" How others see you is almost as important as you see yourself.
Look at your past accomplishments. What are your past achievements? What skills and abilities helped you succeed in the past?
Look at your weaknesses. What weaknesses always get you in trouble?
Ultimately, identifying your strengths will require in equal parts honesty, self-confidence, and humility. Humility plays an especially underrated role. After all, you wouldn't want to inflate your skills and get yourself in trouble, would you?
4. Choose the right resume format
Once you've identified your strengths and weaknesses, you should be ready to pick the right resume format.
Are you a seasoned professional? Then you should pick a format that emphasizes your experience.
A fresh graduate? Then you should emphasize any transferrable skills you've acquired during your studies.
Or perhaps you're changing careers. Then a combination of the two will produce the best results.
There are three dominant resume formats in use today:
Chronological resume format. Probably the best choice for experienced professionals. Lists the candidate's jobs and accomplishments in a chronological order. Main resume section: Work Experience.
Functional resume format. Great for fresh graduates, IT professionals, or other skill-based professions. Emphasizes skills instead of experience. Main resume section: Skills.
Combined resume format. A combination of the previous two. Requires a good understanding of what you want to achieve with your resume.
The resume format you choose will determine how you organize the information on your resume.
It will also attract attention to some things and away from others. Take time to understand your strengths and weaknesses and choose accordingly.
Ultimately, it's mostly about which resume section is going to be the longest and comes first. For more, check out Resume Format: How to Pick the Best and Get Hired in 2021.
CHAPTER II: How to write a perfect resume, one section at a time
Each of the following paragraphs is dedicated to a single section on your resume. To each section, we attach a short 60-second video guide.
1. Contact information
Compared to the rest of your resume, the contact details section feels super easy. That is, until you start asking more questions.
Should you put your address on the resume? What about your LinkedIn profile? Date of birth? And how exactly should you do that? Also, are you forgetting about something?
Name. Absolutely necessary. Put your first name first, last name last. Middle name is optional. If you're applying for a position in a traditional field, add your PhD, MBA, or other titles to it.
Title. Optional. Tells the future employer who you are. Brand Strategist? Product manager? A subtitle to your name.
Email address. Absolutely necessary, even when sending your application by email. Your email address should look professional (e.g. john.day@gmail.com, NOT johnny69@gmail.com). Always use your personal email address.
Mailing address. Somewhat problematic. Your neighbourhood says a lot about who you are and, in some cases, can be a reason for discrimination. On the other hand, if you're located in the same city as the company, it can help you get the job, as it helps them save the money they would otherwise spend on a relocation package.
Phone number. Necessary. Many employers will call you by phone to arrange an interview, instead of doing it by email.
LinkedIn. Recommended. If you don't have a LinkedIn profile yet, consider creating it. Make sure your profile is complete and up-to-date.
Social media. Optional. Include it if it's related to your job. GitHub, Behance, Muck Rack, even your Facebook or Instagram profile will do (if you regularly post content that has to do with your profession).
Blog/Website. Optional. Similar to social media. If you have a blog, website, or a portfolio related to your chosen profession, don't be afraid to show it off.
Photo. Problematic. Depends on the country. In most English-speaking countries, they don't add a photo. See Should You Include a Photo on Your Resume? for a more detailed analysis.
2. Professional summary
Your professional summary should be a list of about4-5 bullet points that summarizes your relevant skills, experiences, and achievements.
You can think of it as a teaser for the rest of your resume. Make sure it's interesting enough to hook the hiring manager right in.
But how do you write a good professional summary?
Write your professional summary last. It's surprisingly easy to do if you've already finished other sections of your resume.
The first bullet point should describe your professional title. Don't forget to add the number of years of experience. Write it in bold.
Pick the 3-4 most impressive parts of your resume and rewrite them into snappy bullet points. Tease your potential employer into reading further.
To maximize the impact, pack your professional summary with relevant keywords. Even better, try to quantify each achievement.
Tie each bullet point to the requirements introduced in the job offer.
If you do everything right, you should end up with something like this:
---
WHO AM I?
Certified Project Management Professional (PMP®) with over 4 years of experience.

Led major government-issued projects with over 74M budget.

Completed these projects ahead of schedule and 6% under budget.

Drafted business development/proposals for 7 projects which included financial studies, feasibility studies, ROI and business models.
3. Work experience
The work experience section is what most people picture when they hear "resume".
The trick is to focus on your past achievements, not responsibilities.
Hiring managers know what your responsibilities were supposed to be. In most cases, your job title says it all.
If you want to stand out, you should tell them how you were better than others instead. And there's hardly a more effective way to do that than by mentioning your achievements.
But how do you list your work experience on a resume?
Put your work experience section in the right spot. If you can boast a lot of professional experience, put your work experience section right under your resume summary. If you don't have enough experience yet, put it just below your education section. Finally, if you prefer to highlight your skills instead of experience, put your skills section first.
Give it a proper heading. You can label it either "Work Experience", "Employment History", "Experience", or try something slightly more informal, like "What is my experience?".
List your jobs in a reverse-chronological order. Start with your most recent experience and work your way back from there.
Don't include the job description. Instead of listing what you were supposed to do, try to tell your potential employers what positive results you had.
Write in the past tense. This will help you focus on your past achievements instead of responsibilities. It also sounds better.
Show your problem-solving skills. In the end, hiring managers want to know how effective you're going to be in solving real problems. There's no better way to show your problem-solving ability than to briefly describe how you solved difficult problems in the past. Follow the PAR scheme: What was the (P)roblem? What (A)ction did you take? What was the (R)esult?
Quantify results. Hiring managers love measurable results. Because of that, a single number often speaks more than a thousand words. Don't say that you "increased the company's revenue significantly." Instead, don't be afraid to brag about "increasing the company's revenue by 20%."
Use bullet points. Bullet points help you structure each subsection. Try to limit yourself to about 5 bullets per job.
Avoid buzzwords. People used some phrases in their resumes so much, these words have become meaningless. Everybody seems to be an out-of-the-box creative thinker with a knack for innovation nowadays. But in reality, only very few people really are those things. For more, see 10 Buzzwords You Should Stop Using on Your Resume
Use action verbs. Unlike buzzwords, actions verbs carry the weight you need to persuade an employer to hire you. Just to mention a few, these are words like "developed", "increased", "facilitated" and others. For more inspiration, check out our Resume Cheat Sheet: 222 Action Verbs To Use In Your New Resume.
Keywords. Reread the job description and carefully pick the most important keywords. These are the words that best describe the position you're applying for. We've already discussed the importance of keywords at the beginning of this guide.
In the end, your work experience section should look like this:
---
Digital Business Automation Specialist 07/2015 – present
Developed and closed closed new business while renegotiating renewal business.

Presented and demonstrated process improvement solution, Blueworks Live

Provided regular sales and activity reports

2017 New NA YTY 24.4% growth, including add ons 32% growth

2017 NA conversion rate 10.4%

2016 renewal rate 85%

2016 NA signings quota of 2.2M TCV and 1.9M ACV
4. Education section
The education summary section is where you list your degrees and relevant academic accomplishments.
Based on your degree and where you are in your career, it can be either the least or the most important part of your resume.
Are you an experienced professional? As you become more experienced, the education section takes a back seat to your work history and hard skills.
In other words, it means that your education section should come after your work experience section, not the other way around. Neither does it have to be too long. It's enough if you include the name of your university, name of your degree, and the year you graduated.
Here's an example:
---
MA English/Spanish 2010–2015
University of St Andrews, Scotland
Are you a fresh graduate? Then your degree is still one of strongest cards you have to play.
In practical terms, it means that you should place your education section at the top of your resume — right between your professional summary and work experience section.
It should also be a bit longer. These are the things you should add to your education section if you're a student or a fresh graduate:
Academic awards. AP scholar, Duke of Edinburgh award, National Merit Award, President's Award, school subject-based awards, dean's list, etc.
Scholarships. Athletic scholarships, scholarships for women, creative scholarships, etc.
Academic conferences and symposia. Don't forget to mention the scope and name of the paper you presented at a conference.
Relevant student societies. Debating or programming clubs. If you were on a student committee of any kind, mention that too.
GPA. Only include your GPA if it was higher than 3.0 on a 4.0 scale. If your overall GPA was lower, mention your overall GPA. Alternatively, mention your summa cum laude or magna cum laude.
Academic publications. Producing an academic work worth publishing is impressive no matter the context.
In the end, your education section can look like this:
---
B-Tech in Computer Science 07/2010 – 05/2014
Mets Engineering College, Mala, Thrissur, India
GPA: 7.09/10.00
Relevant coursework: Computational Theory. Operating Systems. Compilers. Microprocessors. Cryptography, Database. Computer Networks.
5. Skills section
Before you start writing, you should know there are two types of skills: hard skills and soft skills.
Hard skills can be learned, taught, and most importantly, measured. Acquiring them requires a deliberate effort, training, and time.
Examples of hard skills include: computer skills, language skills, manual skills, mathematics, project management, etc.
Soft skills are tied to your personality traits. These skills usually come as part of your upbringing. You can also acquire some of them later in life through self-improvement. These skills can bring value to any job, as well as your private life.
Examples of soft skills include: communication, leadership, time management, creativity, decision-making, etc.
But how to make your skills stand out?
Focus on what's most relevant. Do you have any of the skills mentioned in the advertisement for your desired job? Good. Makes sure to include them in your resume's skills section.
Organize your skills into subcategories. Divide your skills section into several subsections like computer skills, soft skills, languages, and others.
Don't underestimate soft skills. 67 percent of HR managers said they'd hire a candidate with strong soft skills even if his or her technical abilities were lacking. On the contrary, only 9 percent would hire someone with strong technical credentials but weak soft skills.
There are skills you shouldn't include. Never include any skills you don't have, skills that have nothing to do with the job, skills everybody should have, or skills that have become obsolete.
Final tips before you click "Send"
The older the job, the lesser details. In other words, don't have 13 bullet points on a job from 5 years ago.
Your resume should be exactly one page long. Unless you're a scholar with 20 years of stellar academic career, it shouldn't be a problem. At the same time, don't leave blank spaces on the page.
Use off-peak hours for maximum attention, especially if you're reaching out to an employer directly. Hiring managers are busy people and you want them to receive your resume when they have enough time to carefully read through it.
Check your resume for typos. Fine, English might not be your first language. Because of that, most employers might be inclined to overlook any grammatical mistakes that you make in your resume. Typos, on the other hand, are unforgivable. Your computer's spellcheck feature can help you fix that.
Customize your resume for each job application. Every employer is different. Any hiring manager can tell if you've just sent them the same generic resume as to everyone else. Tailor your resume to each individual employer and increase your chances to get hired.
Get the introductory email right. It doesn't matter that you have the best resume ever if nobody gets to read it. Attach it to an email that catches the employer's attention from the get-go. Pay particular attention to the subject line and make them want to read the whole thing.