Jana isn't only a full-time PhD student in Bioinformatics. At the age of 27, she also holds a master's degree in Genomics and Proteomics, and two additional bachelor's degrees in Biochemistry and Bioinformatics, all of them from one of the top Czech universities.
Does it sound like a lot?
Well, then try adding a full-time job in tech into the equation.
If you're wondering how one person can manage all of this, this interview is for you.
Jana will tell you more about how she plans on balancing her academic career with the newly acquired position of an application specialist in an IT firm. She'll also share how she came to the decision to change careers and how, thanks to her resume, she managed to get hired in tech without much prior experience.
Above all, Jana's story is also about how the newest HR trends — remote work, AI, and flexible working hours — helped her achieve her professional goals.
Jana will tell you:
What it feels like to switch career paths;
How she landed a PhD position;
How to deal with feeling stuck at the start of a job search;
How to balance a PhD position with a full-time tech career;
How Kickresume's AI Resume Writer helped her overcome writer's block;
How she got hired thanks to her resume;
What she thinks about remote work;
How she used AI in her job search as well as in her new job and research;
And more.
Who is Jana Porubska? (Application Specialist Resume Sample)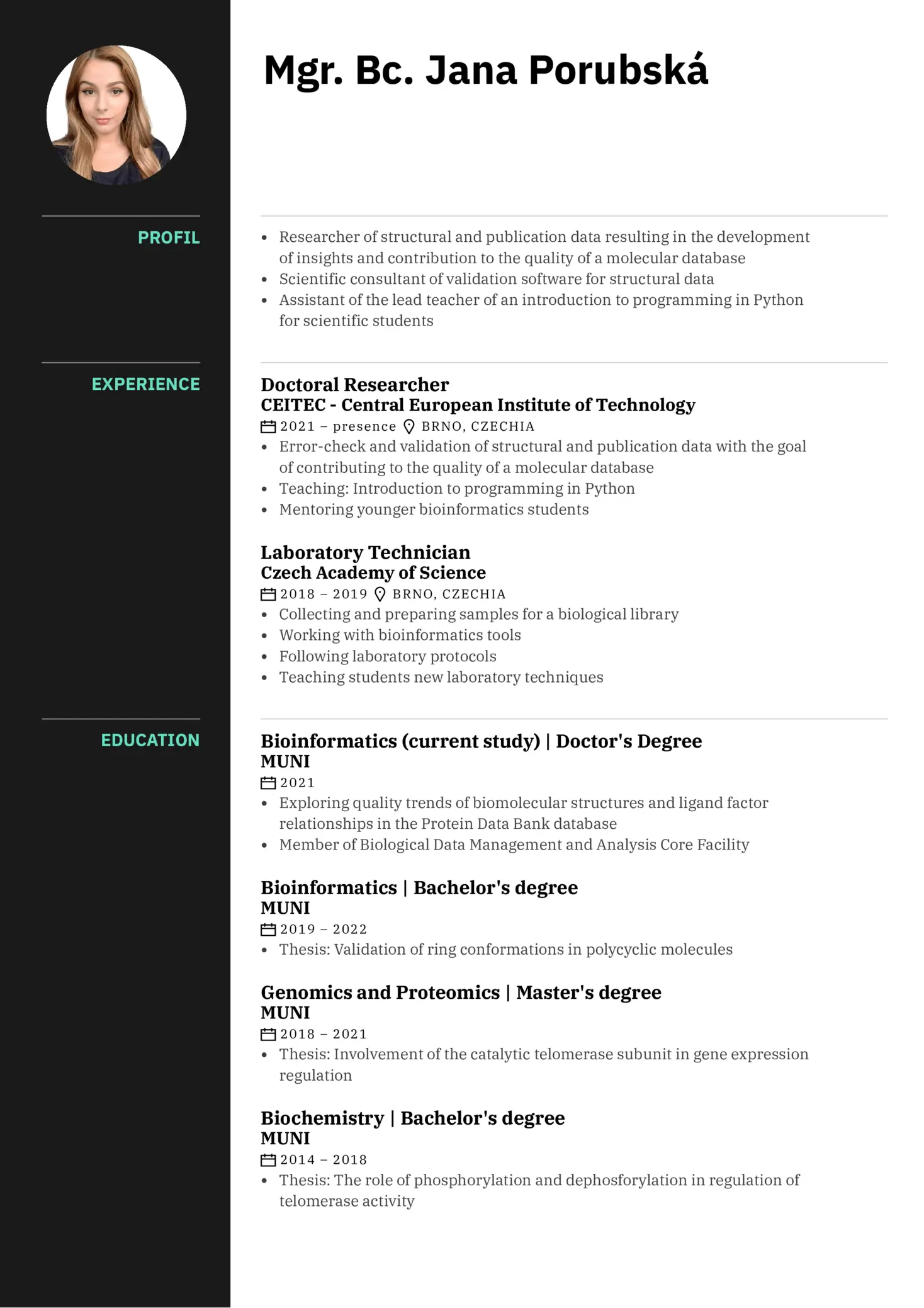 Originally, you're from Bratislava (Slovakia), but you've been living and studying in Czechia for the past eight years. What inspired you to move abroad?
Studying abroad wasn't my original plan. I actually wanted to stay in Bratislava. However, during the admission process, I was truly impressed by my current university. Everything seemed modern. They had a new campus with laboratories that were connected to a hospital, and many different research institutes. It also seemed welcoming to new students — it felt like the right place where they could start a new chapter of their lives. So I made a last-minute change and chose to study abroad.
You have a bachelor's and a master's degree in Genomics and Proteomics and another bachelor's degree in Bioinformatics. Now, you're doing a PhD in Bioinformatics. What led you to take on multiple degrees?
At first, I really enjoyed my original bachelor's and master's study — biochemistry. However, gradually, I began to realize that physical work in the lab with chemicals doesn't work for me, and I don't see myself doing something that we call "wet lab work" my whole life.
Why not?
I believe it's harder for a woman to work in this environment. Especially if she's planning on having kids. In the lab, you're not working only with chemicals, but also with living organisms. And you have to adjust your whole schedule according to both of these factors. However, I still wanted to do research and science, and that's when I chose to divert my studies to bioinformatics. I had my first contact with bioinformatics during my first study, and I chose to start my second bachelor, to see if it's truly the right direction for me. I also wanted to learn the basics of programming.
Was programming something that you were passionate about? Or did you feel like it could just come in handy in the future?
Both. Our science faculty actually holds this subject mainly to help young researchers with their programming skills, which they can later use while working on research projects in their fields. So I actually even used programming during my first studies in biochemistry.
After gaining your first master's degree, you continued to do a PhD. How did you get your PhD position?
For me, the first step was to find a good supervisor. A supervisor, who would be willing to guide me through my doctoral study and also in my second bachelor's in bioinformatics, as I was doing these two simultaneously. I discussed this with professors at an event at my university called "PhD days." Here, I was provided with information about possible topics for my doctoral study. Later, together with the supervisor who I found there, we came up with a topic for my thesis, and my supervisor prepared me for the admission procedure. The procedure itself was conducted in English so they could verify my knowledge of the language. Furthermore, the commission asked several questions regarding the basic knowledge of biochemistry, bioinformatics, proteomics, etc. This was followed by a discussion of my past as well as future work and research.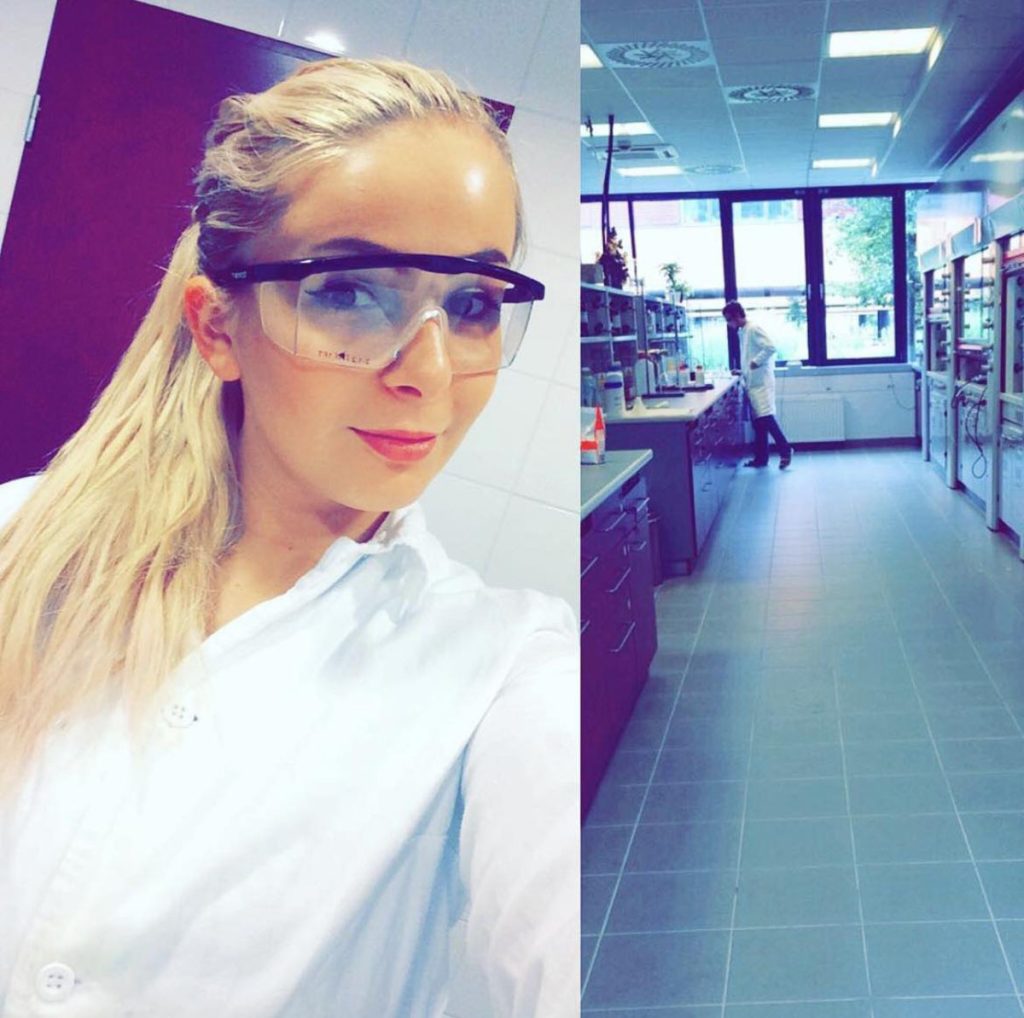 Looking back, do you have any tips for students who want to do a PhD?
My main tip for future doctoral students is to carefully choose the right supervisor. Feel free to email the members of research groups at your university, or ask in person during lectures if they teach you. I contacted most of my colleagues before the start of my doctoral study, and that helped me a lot.
Recently, you got hired as an application developer, so you'll have to manage work and PhD. Can you describe a time when you decided to find a job and had to make a change to your career direction?
Well, I would describe it as definitely a difficult time 😀. PhD students are usually at an age when a part of them wants to become completely independent, get married, or have children. But they often have to postpone these life steps, or end their studies, because their supervisors rarely have enough resources to fully support them throughout the whole doctoral study, at least in the Czechia. Personally, I knew I was able to fit another job into my study schedule, but I felt stuck and unmotivated to do so. I hardly had any positive motivation to actually start job hunting, even if I knew I had space and time to do so.
I see. Many job seekers, especially fresh graduates who begin searching for their first serious job, may experience the same stress and feelings as you did. Do you have any advice on how you overcame this and ended the procrastination?
I would say that if you feel stuck, the best thing to do would be asking your friends or your family. You never know who knows about an opportunity or have tips that could help you. Remember, you're not the only person on this earth who is hunting for a job, especially when it's the first job you're applying to.
The thing that helped me the most was when I was actually able to write my resume. I've heard from a friend about Kickresume, and I used its AI writer to write the first draft of my new resume. Honestly, when I first saw the resume that I managed to create, I got proper impostor syndrome. Once the resume was written, it looked too good to be true. Of course, it was true because it reflected my life. Seeing the resume, I felt like I'd give myself that job right away. To put it differently, Kickresume gave me the positive motivation I needed to overcome the block when searching for a job.
Do you think that without this tool, you'd be able to start applying for jobs at the time when you actually began?
I think it would definitely take me more time to begin if there weren't Kickresume. When I first started working with it, it was actually really fun. And it was also easy to navigate. But still, it took me around four days to write my resume until I was able to say: "Yeah, this is definitely it, this is the resume that I should send them". But before using Kickresume, I felt completely stuck. I did nothing for almost four weeks. But even though I used Kickresume, I actually still didn't send the application for the job I got on time, as it took me such a long time to get moving in the first place.
Oh, can you tell me more about that?
Yeah, so I didn't send it on time 😀. Thankfully, they forgot to delete the vacancy from their website. So, even though I knew it was past the deadline, I sent them my resume anyway. And they contacted me back, informing me that they were already in the third round of the admission process. But they still wanted to meet me because of my resume, so they added me to the group of the last three or four applicants — and then I got hired.
So thanks to your resume, you got hired only after one round of interviewing process?
Yes, others had to do four rounds.
That's really impressive! Did they tell you why you caught their attention?
Actually, no. But I think the main reason for it was that for the position, you didn't have to have any previous programming or coding background, and I know at least the basics in programming. Which was probably enough to impress them. And thanks to Kickresume, I was also able to easily transform my resume from one targeting science and research into one that was able to make convince people from the tech field to hire me.
You mentioned that the best way of searching for a job is by asking your family and friends. Were you able to find this job opportunity via your network, or by yourself?
I found the position by myself via a job board. However, I found Kickresume thanks to a friend. As I said before, don't be afraid to ask for advice. The more opinions you try, the smarter you'll be, and you never know who can have the best advice. Maybe it comes from someone outside of your field who you wouldn't have guessed.
Now that you're starting to work full-time in tech while finishing on PhD, how are you planning on prioritizing your personal life and maintaining a healthy work-life balance?
During the job interview, one of the things I inquired about was the work-life balance. I liked the company as well as the job position itself, but I wanted to be sure that it was something that I could handle. But they assured me that the healthy work-life balance of their employees is also a priority for them and that I'll still be able to actively pursue my hobbies. They also had no problem with me traveling back and spending time at home in Slovakia, which was also an important decision factor for me.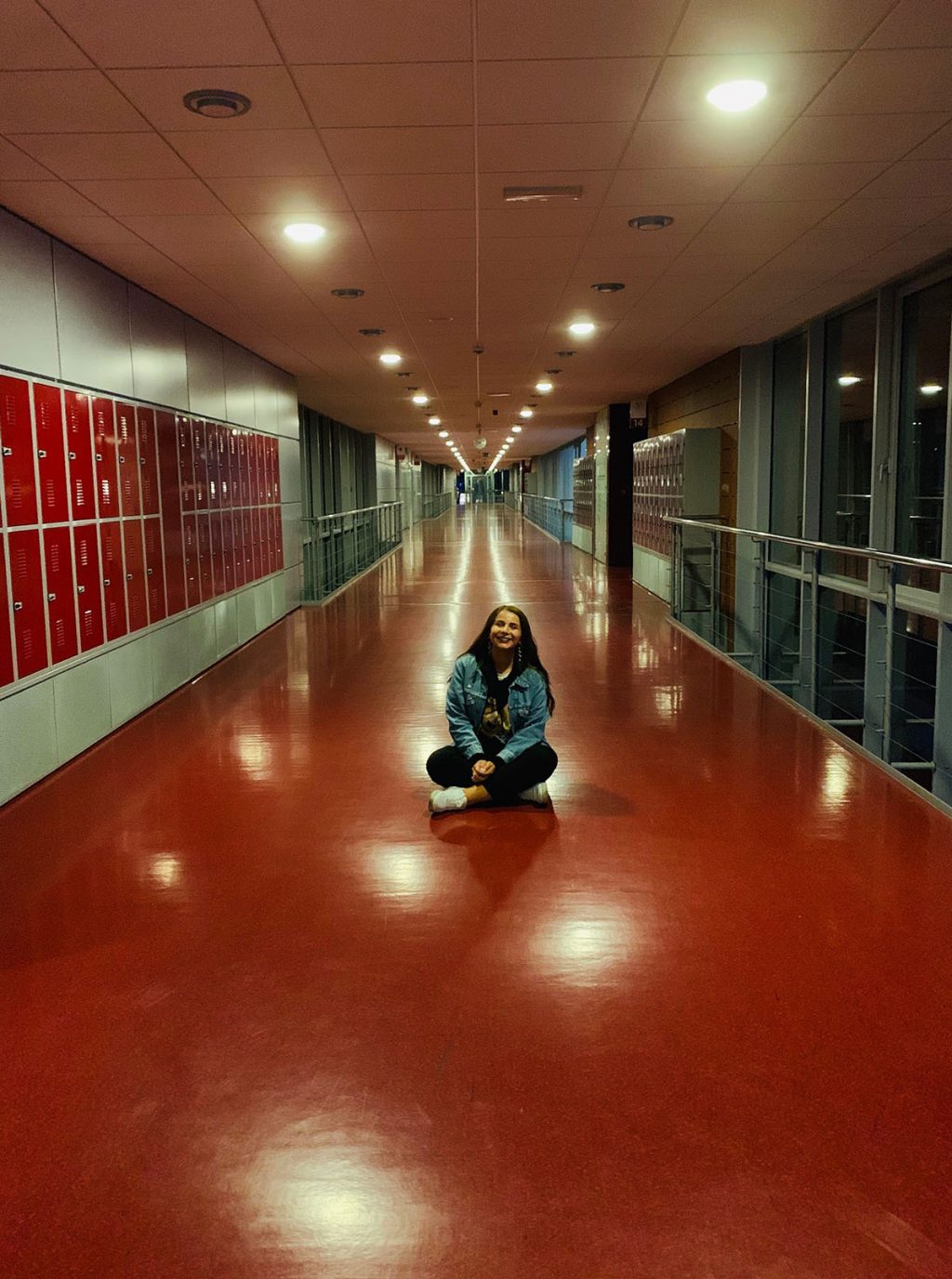 So I assume that your position is fully remote and flexible?
Yes, exactly. Working fully remotely actually wasn't my priority, but I wanted something that was at least partially remote because of my PhD studies. But this is even better for me and my scheduling.
I guess that your new employer is aware of the fact that you're also a PhD student.
Yes, of course. 😀
So how many hours per week would you say your PhD studies are taking up?
Well, it depends. To be honest, I often work in the evening while I do other things, such as watching movies, so I don't fully keep track of the overall time. ln general, I'd average it for one working day per week. But oftentimes, I have to help with teaching or attend conferences, so then it's more. During the first few first years of my doctoral studies, I also had to go to lectures and obtain credits, but after that, I was able to focus exclusively on my research. However, now, I also really enjoy helping with teaching younger students.
If your new position wasn't remote, do you think you'd be able to keep up with your academic position? Or would you consider dropping your PhD studies?
Well, if the position weren't fully remote, it would certainly be more problematic to come to an agreement with the employer. But I don't think I'd take a position that isn't at least partially remote. That's because I really want to continue with my doctoral studies, as I am passionate about academia. On the other hand, the IT field was also very intriguing for me. But I'd never sacrifice my studies for it. Instead, I'd keep looking for other remote options.
This leads me to another question: in the future, would you like to pursue an academic position? Or are you planning on diving deeper into the tech field?
Honestly, I never had a dream job, even as a child. I felt like having one goal was robbing me of the future possibilities that I could experience. I really love academia, but tech is an unexplored territory for me. And I can't wait to see where I can get into it. But who knows? That's still in the future.
Finally, I'd like to know what you think about AI since you also used it to write your resume, and it helped you to get hired. It's the big talk of (not only) the tech industry. Are you expecting AI to change your PhD studies or your new coding job?

It already is. I definitely see AI as a tool that makes my academic research tasks easier, so I already use it for that. But I often work in programming languages that I don't master completely, but AI helped me understand them more and allowed me to create codes in them. I plan on using it at work in a similar way, as I also expect to work with AI in my new job position. I'm really looking forward to it, and I'm excited about it.
Junior Writer

Kaja Jurcisinova is a junior copywriter at Kickresume. Kaja completed her undergraduate degree in Art History at the University of St Andrews in 2018 and graduated with a Master's in Arts and Culture from the University of Groningen in 2021. She was an intern at multiple cultural institutions across Europe, including the Dutch Museum Association in Amsterdam, the Matter of Art Biennale in Prague, and the European Cultural Centre in Venice. At the moment, she resides in Visby on the Swedish island of Gotland.