What's the most tiresome part of job search? Probably doing research. After all, how are you supposed to know if a job search article is worth reading or not?
This one IS worth it, I promise. If for nothing else, then because it sets out to do something relatively simple: It tells you if a job search site is worth visiting reading or not. (Oh, the irony.)
We've collected more than one hundred websites that can help you find your next job faster. Most of them are OK, some of them are exceptional, not a single one is bad, and all of them are useful.
They include job search engines, job search tools, career blogs, personal development sites, and career experts worth following.
One hundred is a lot, which is why we've divided this exhaustive list into a number of smaller categories. That should make navigating it a bit easier.
So without any further ado, grab a big cup of coffee and let's get to it.
#1 Job search engines
Glassdoor is probably the largest database of company reviews online. Employees from all over the world get to review their employers and share information about their salaries and interview process. Also, their blog is awesome!
Our favourite recent article: 4 Common Salary Negotiation Hurdles (& How to Overcome Them)
Probably the most powerful job search engine out there. Very easy to use. Lets you search through many jobs and fields you normally wouldn't find anywhere else.
Our favourite recent article: What Happens to My Resume After I Click Apply? Plus Tips for Success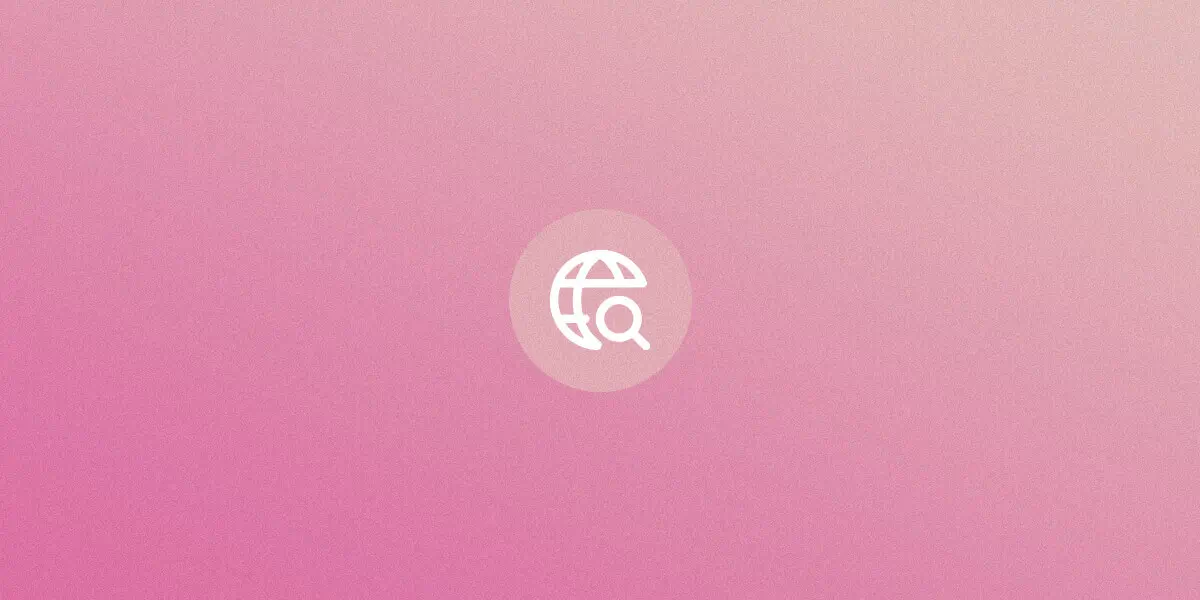 One of the oldest job search engines on the web and still one of the most useful. Offers a lot of additional features like networking boards, job search alerts, and online resume posting.
Our favourite recent article: How to answer the job interview question 'Sell me this pencil'
This search engine combines the best features of Indeed and Glassdoor. It lets you "train" the search engine by rating jobs you're interested in. It also lets you research salaries and explore detailed profiles of various companies.
Our favourite recent article: Career Advice from 4 of Your Favorite Television Shows
Another great job search engine. Google-like minimalistic interface. Lots of great job postings.
Our favourite recent article: How to Become a Detective
A great job search engine that lets you upload a CV online and see when your applications has been viewed. It also facilitates communication between you and recruiters. Over 8 million jobs.
Our favourite recent article: The Top 10 Jobs in The Growing Fintech Industry
Another great job search engine that specializes in high paying jobs. Find your next job in just two clicks and don't forget to check their career blog which is a great resource for all things related to job search.
Our favourite recent article: 8 outrageous lies real people have told on their resumes, according to Reddit
The largest online employment website in the United States. Mostly aimed at companies that want their job posts to be seen. Also serves as a great job search engine for anyone looking for a great job.
Our favourite recent article: How to reskill yourself in today's workforce
The leading site for tech job seekers. Registered users can upload a resume, research salary information, and track job applications. Also offers career advice and tech news.
Our favourite recent article: 5 Ways to Leave Your Job Without Burning Bridges
A social network that allows you to network with like-minded professionals to enhance your job search. It also lets you set up a professional profile and gives you a chance to get discovered by recruiters who scour LinkedIn on a daily basis.
Our favourite recent article: Tips to Share Your Insights and Experiences on LinkedIn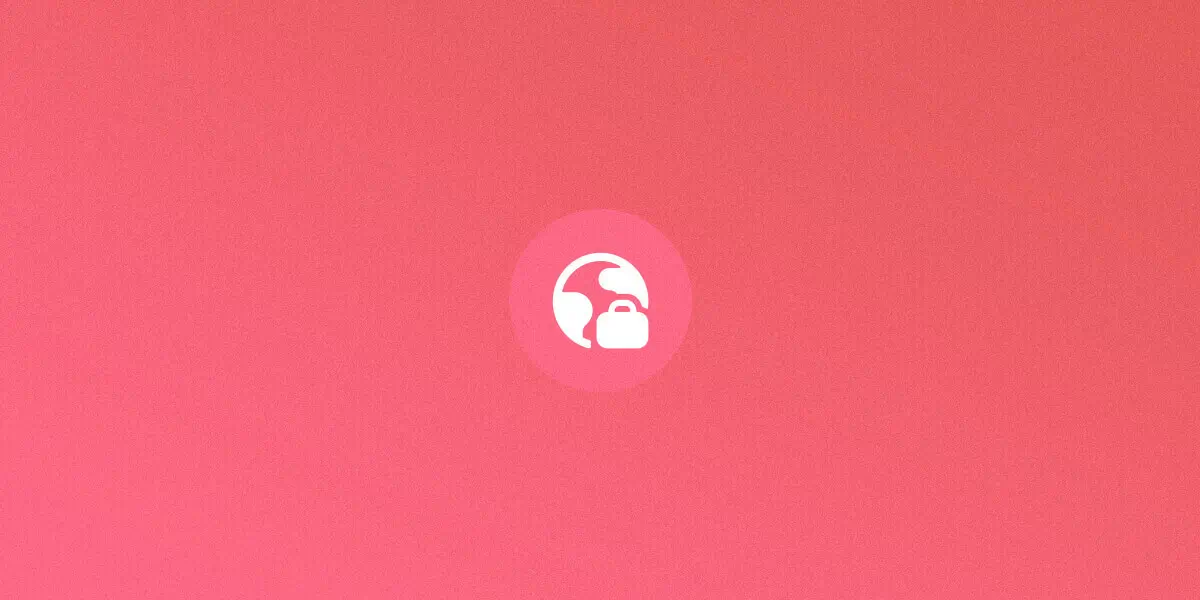 #2 Remote work job boards
A freelance website where freelancers and businesses can connect. You can either create a profile and wait for companies to contact you or search for work yourself through their job board.
Our favourite recent article: Why Remote Work Beats the Office Every Time
The world's largest platform for finding remote jobs with over 25,000 remote work positions for digital nomads, remote workers and people who work from home.
Our favourite recent article: 5 Non-Cheesy Team Building Tips For Remote Employees
A job board specialising in telecommuting jobs you can do from home. Jobs are in various fields such as accounting, health care, writing, or technical support.
Our favourite recent article: 8 Ways to Boost Your Remote Profile & Land That Job
Another job board with remote work positions from around the world. It features primarily full-time remote positions.
Our favourite recent article: What are Pros and Cons of Digital Nomad Lifestyle?
A job board that lets you search for remote jobs by timezone. And that's a great solution to the constraints of working remotely!
Our favourite recent article: no blog 😔
Another niche job board for designers, developers, and creative minds. Unlike majority of job boards that simply aggregate jobs from sites all over the web, Authentic Jobs only hosts jobs that have been posted on it directly.
Our favourite recent article: Why and How Startups Should Hire Remote From the Start
Similar to Authentic Jobs. JustRemote.co offers remote job opportunities in design, development, marketing, support, writing, and project management.
Our favourite recent article: How to secure your first remote job #3 Resumes, cover letters, interviews
If you need a professional resume, a standout cover letter or a personal website that looks like from a designer, Kickresume has you covered. And thanks to our mobile resume builder, you can also create and edit your documents on the go.
Our favourite recent article: 10 Things You Absolutely Must Do Before Your Video Job Interview [Infographic]
Lots of great career advice for anyone who feels stuck at his or her current job and seeks to switch careers. Moreover, all contributors to Careershifters have switched careers at least once so everything they say comes from first-hand experience.
Our favourite recent article: "How Do I Convince Others To Take My Career Change Idea Seriously?"
Great career advice and guides on everything from writing an impactful resume to crafting your online persona. An essential source of information to help you with every step of the application process.
Our favourite recent article: How to Balance Your Job Search With Your Current Job
Chameleon Resumes is all about making that great first impression. This blog is packed with great advice on how to make yourself look indispensable to your potential employers.
Our favourite recent article: Are You Being Bold Enough in Your Job Search?
This blog is all about cutting through the noise of the many myths and rhetoric surrounding job search. Instead, it seeks to provide straightforward, down-to-earth tips that you can benefit from even if you know nothing about job hunting at all.
Our favourite recent article: Job Scam ALERT: What you need to know NOW
Another great blog with excellent advice on how to write a resume, cover letter, and make a great impression at an interview.
Our favourite recent article: Maybe this is why you didn't get the job
Everything you need to know if you want to get hired fast. Great articles on all things from writing your resume, keeping your morale up during job search, to acing that final interview.
Our favourite recent article: How These Smart Job Seekers Used Blogging To Find Jobs
Useful resource if you're looking for cool job hunting hacks and great career advice. Resume guides, interview tips, productivity hacks—you'll find it all there.
Our favourite recent article: Three Ways to Make Sure the Interviewer Remembers You
Idealist Careers is a career blog aimed mostly at professionals who want a job that'll help them serve the community. It seeks to be the largest collection of high-quality social-impact content.
Our favourite recent article: Burned out on Self-Improvement? The Art of Sustainable Goal-Setting
If you get it right, you'll benefit from your personal branding throughout your whole life. Folks at Personal Branding Blog will teach you everything you need to actively shape the impression you usually make.
Our favourite recent article: 5 Reasons Everyone Needs a Personal Website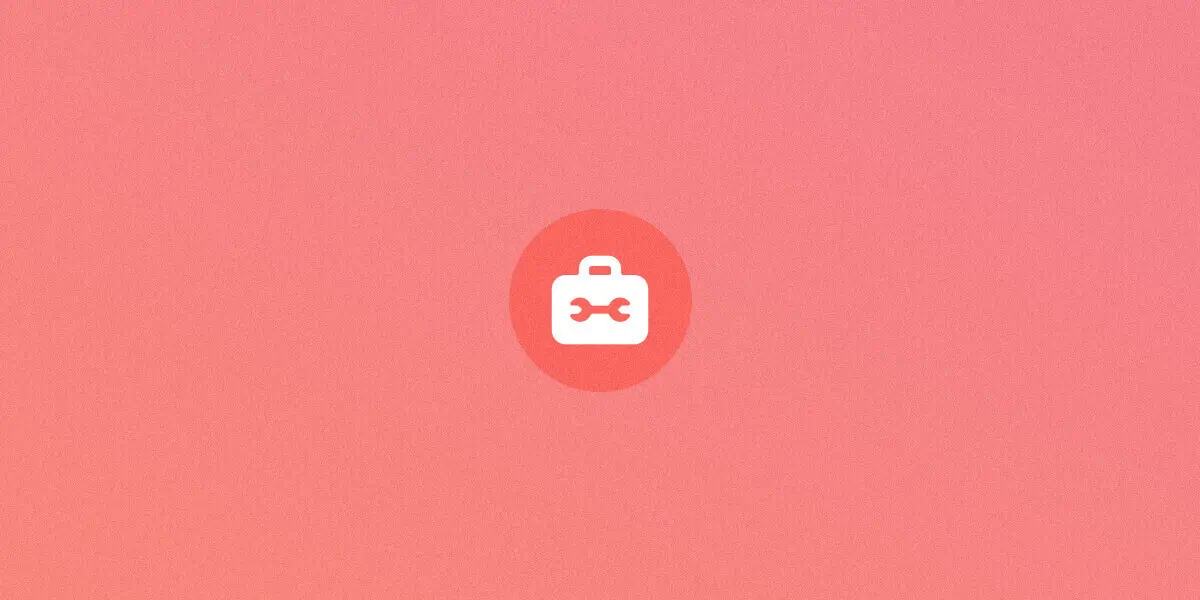 #4 Useful job search tools
At Kickresume, we provide easy-to-use templates to craft eye-catching resumes, write great cover letters, and create amazing personal websites. We've got everything you need to get a dream job.
Our favourite recent article: The Ultimate Resume Guide: How to Find Happiness and Get Hired in 2020
Applicant tracking systems are the bane of most job seekers. This tool allows you to check how your resume matches to a specific job description and suggests how you could optimise it better. Super useful!
Our favourite recent article: What Happens to Resume Tables and Columns in an ATS? See For Yourself
Keep your digital job search organized. You can save online job listings, create contacts, monitor application status, add notes, and store your career documents. It also allows you to set reminders for follow ups or deadlines – a very cool feature!
Our favourite recent article: How Hiring Decisions Are Actually Made
A tool you can use to easily find email addresses of people you want to reach out to. Whether you're looking for a recruiter, a hiring manager, or a department manager.
Our favourite recent article: How To Get a Job Anywhere With No Connections
LiveCareer Apply helps you autofill online job applications to save you time. Works on most popular job boards such as Indeed, Glassdoor, or Monster. You just need to download the Chrome extension (for free).
Our favourite recent article: How to Speed Up Your Job Search #5 Employer research
Thanks to company reviews and employee feedback, Glassdoor help you find useful information on employee benefits, salaries, and company culture. Of course, feedback may vary, but you still get a bigger picture of how the company operates.
Our favourite recent article: Best Tech Companies to Work For in 2020
Like Glassdoor, Indeed has thousands of user-submitted company reviews. There's also a ton of salary data here.
Our favourite recent article: The Weird and Wacky Job Titles of 2019
Another site with company rankings and reviews from employees. Get the inside scoop on what it's really like to work at your dream company.
Our favourite recent article: How Vault's Top-Ranked Accounting Firm Is Responding to the COVID-19 Pandemic
Have you ever read Fortune's annual list of the 100 best companies to work for? It's produced by Great Place to Work. Since 1992, they have surveyed more than 100 million employees from various companies around the world.
Our favourite recent article: Want to Create a Great Workplace Culture? Start With Trust
Similar to Glassdoor and Indeed.It also has a cool feature that allows you to compare jobs based on several factors, including job satisfaction, pay scale, and overall employee happiness.
Our favourite recent article: How to Write a Post Interview Thank-You Letter
InHerSight is a Glassdoor for women. You'll find here company reviews and ratings based on various criteria such as paid time off, maternity leaves, availability of lactation rooms, or opportunities for women in leadership positions.
Our favourite recent article: The Top 20 Companies Where Women Are Most Satisfied with Their Pay (2020)
SalaryList provides millions of real salary data from US government and companies, so you know you're getting accurate information. You can check here salary data records for existing jobs by title, company, and state. But it's focused on US only.
Our favourite recent article: no blog 😔
LinkedIn doesn't provide company reviews, but it's a great source for finding more information about companies. You can also check whether you any people who already work for the company and might be able to give you some insights.
Our favourite recent article: Breaking Up Is Hard to Do: How to Leave a Job You Don't Love & Find One Meant For You
Quora is a great source if you want to get some less filtered insight from past or current employees. You can either post your own question or check if anyone else has asked it before and read the responses. There are many "What is it like to work at Google"- like threads.
Our favourite recent post: What's it like to work at McDonald's as your first job?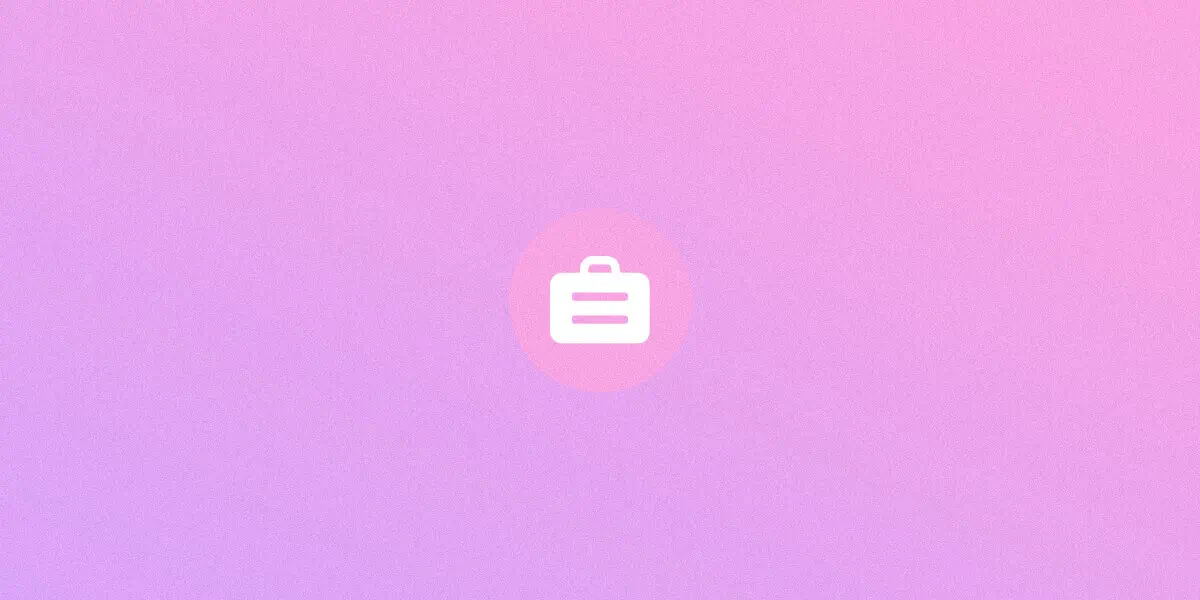 #6 Career blogs
Often cited as the ultimate career destination, the Daily Muse offers exciting job opportunities, expert advice, and a peek behind the scenes into fantastic companies. The go-to website for anyone who careers about his or her career.
Our favourite recent post: The Cheat Sheet You Should Fill Out Before Every Phone Interview
Mashable pulls career coverage from all over the internet to share what everyone is reading. Although not as useful as the Daily Muse, it's definitely more interesting. Easy reading to go with your morning coffee.
Our favourite recent post: Looking to join the gig economy? Here are 5 jobs you can teach yourself how to do.
Since it's The Guardian, you can expect a top-quality blog that's packed with insightful career advice and ideas. Also features a lot of first-person stories that will help you stay motivated while job hunting.
Our favourite recent post: The secret to a high salary? Emotional intelligence
The Balance is an excellent site for all thing related to managing your finances. Whether it's starting a business, getting out of debt, or finding a job—The Balance has you covered.
Our favourite recent post: Do Companies With Female Executives Perform Better?
The Undercover Recruiter is aimed at recruiters as well as jobseekers. As a result, their content is diverse and offers each of its readers a chance to see what does job search look like from the other side of the fence.
Our favourite recent post: How to Start Your Career Using Just Social Media
A great one-stop-shop of all career-related information for jobseekers as well as employers. Apart from practical guides and tips, Career Geek offers a lot of articles that will help you develop the right mindset that will, in turn, set you up for a successful career.
Our favourite recent post: How to Identify Abuse In The Workplace (And What You Can Do About It)
In their own words, Workology is about the art and science of the workplace, HR and recruitment. In reality, the site boasts more than 7,000 blogs and article resources as well as a regular podcast. These resources will bring you up to speed regardless of where you find yourself at in your career at the moment.
Our favourite recent post: A Deeper Dive into What It's Like to Come to Work with a Serious Illness: And It's Impact.
A career blog written by a bunch of successful and incredibly driven female professionals. Although many of the articles on this website are aimed at other women, most of the career advice they offer is universal. Great content. Definitely worth checking out.
Our favourite recent post: Why Soft Skills Are The Secret To Career Success
Formerly called StartupCVs, this awesome career blog deals with all things related to startup jobs. A great resource for lots of essential interview tips, CV guides, and networking hacks.
Our favourite recent post: 7 Simple Tools to Keep your Job Applications Organized
Business Insider is one of the largest and best known resources for all things related to career and business, including job search. Some of the best writers on the web write for Business Insider.
Our favourite recent post: The 15 coding languages with the highest salaries, and how to learn them online at no cost
Career Metis is a relatively young site that's quickly growing in reputation. The name, "metis", was taken from Greek Mythology and translates as skill or wisdom. In the end, that's exactly what the site is about—to accompany you on your career journey.
Our favourite recent post: How Do Employers View Online Degrees versus Traditional Degrees?
Recruiters are capable of giving some of the best career advice you can get. Integrity Staffing's blog provides just that. All of the article are concise and straight to the point. If you're looking for some no-nonsense advice, look no further.
Our favourite recent post: Bad Work Day? Here's How to Reset for a Better Tomorrow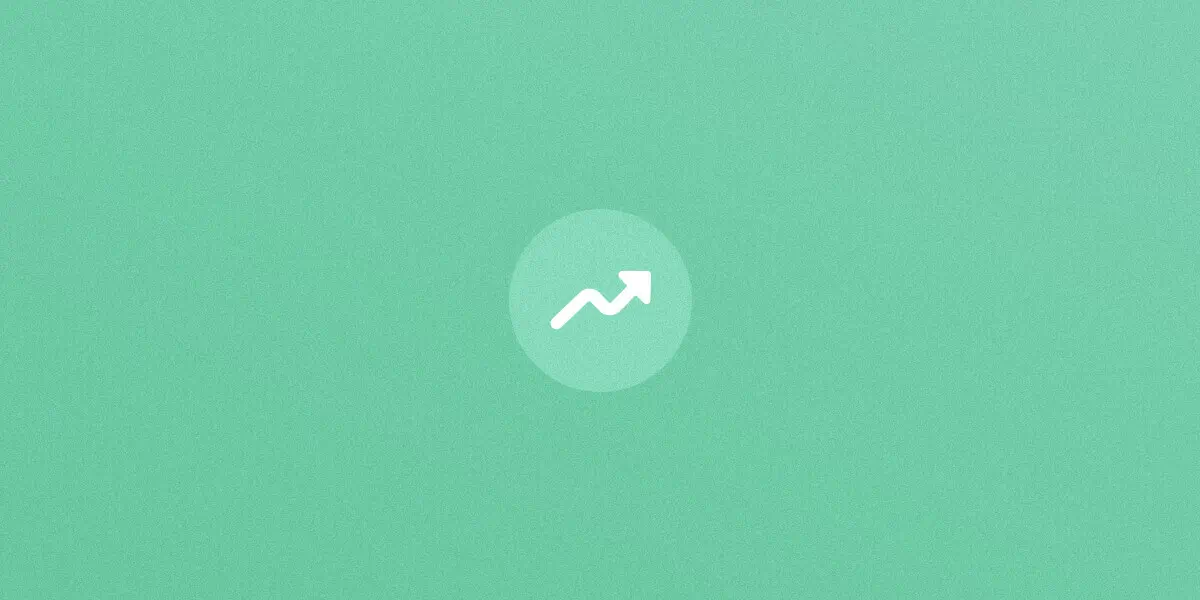 #7 Personal development and productivity
Harvard Business Review ranks among the best reads on the web. It's owned by Harvard University and offers some of the best articles on career development, management, business, job hunting, and other career related topics.
Our favourite recent article: 6 Habits That Hurt Your Career — and How to Overcome Them
Workwell is a personal development site that regularly deals with many topics related to job search, albeit not directly. If you want to get better at managing your finances, improving your leadership qualities or productivity, this website is a great place to go.
Our favourite recent article: What people with disabilities can teach others about working from home
In spite of its name, this blog is anything but dumb. It offers a great variety of useful life hacks, tips and tricks to help you with everyday issues, including job search.
Our favourite recent article: Stop Losing Sleep: 7 Steps for Stress-free Decision-making
Lifehacker adds new articles at least ten times a day and while it focuses mainly on technology issues, often it also brushes on personal finance, personal growth, and other areas of life. One of our absolute favourites. You can find something interesting here every day.
Our favourite recent article: What to Do If You Can't Pay Your Phone Bill Right Now
This blog reads almost like a proper self-help book. Each of the articles will contribute differently to the development of your own Zen mindset. The webpage even looks like the very thing it wants to help you accomplish—make your life a bit simpler and determinate.
Our favourite recent article: The Importance of Meditation in Crazy Times
59. bakadesuyo.com
— Barking Up the Wrong Tree
The subtitle of this blog says it all. It exists to help you "be awesome in life", using science. The authors read (mostly) scientific studies so you don't have to, and distill these often convoluted texts into into easy-to-read, captivating blog posts. Something of a gem hidden in plain sight.
Our favourite recent article: This Is How To Overcome Impostor Syndrome: 4 Secrets From Research
This blog will help you rival the famous productivity of Asians. Apart from the articles, probably the best thing about Asian Efficiency is their weekly podcast. In each episode they give a different take on getting more done while leading a more fulfilling life.
Our favourite recent post: 5 Reasons Why You Need to Start Journaling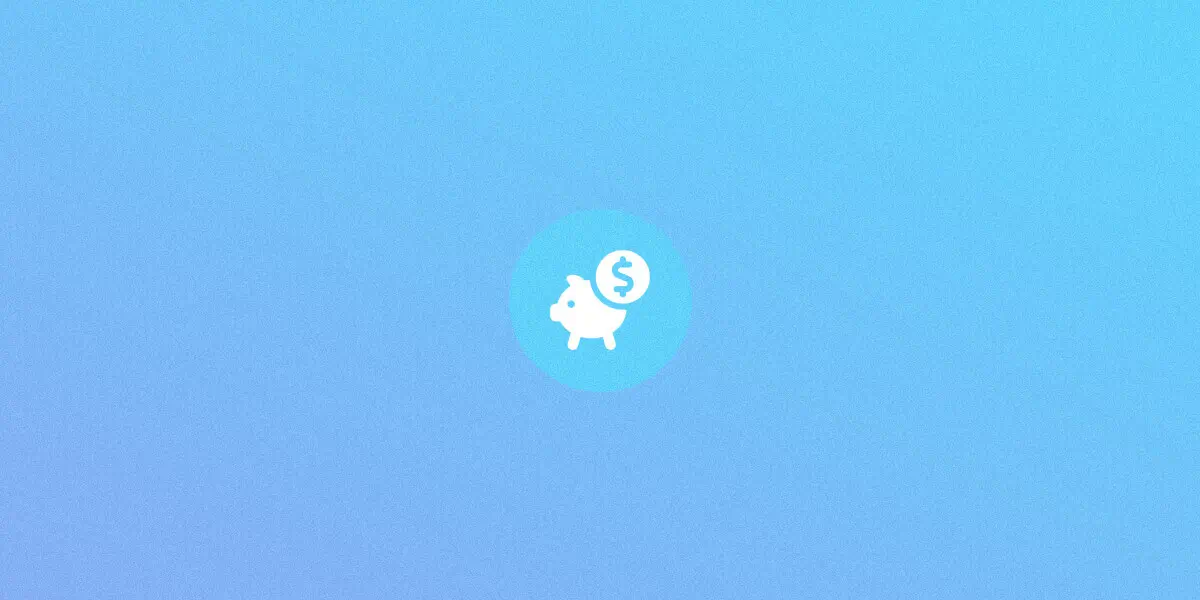 #8 Personal finance and budgeting
Money Under 30 was founded in 2006 by David Weliver who dug himself out of more than $80,000 in just three years. This fact alone should convince you this guy really knows how to manage his finances. Money Under 30 regularly adds new content on everything from loan advice, through credit cards, to budgeting tips.
Our favourite recent article: How Much Should You Save Every Month?
A quick look at the headlines will tell you this blog has no shame when it comes filling your pockets with freebies or a chance to earn some quick cash. A must-visit site for every Scrooge McDuck out there.
Our favourite recent article: 9 Creative Ways to Pay Rent When You Don't Have Anymore Plasma to Sell
Another blogger who managed to pay off over $62,000 in debt in less than two years. Apart from showing several debt success stories, Hayley also provides helpful advice as for managing money and blogging for profit.
Our favourite recent article: Generating Income on the Side
Yet another blogger who dug himself up from nearly $75,000 in credit card and auto loan debt. Grayson Bell provides money-saving and money-making tips to help you stay on top of your finances.
Our favourite recent article: How to Stay Out of Debt With a Low Income
Apart from practical advice, Financial Samurai offers a deeper deeper at wealth, from how to get it to who's more likely to have it. You'll read here about successful mindsets, common characteristics of millionaires, retirement planning and more.
Our favourite recent article: A Productive Morning May Make You Richer, But Not Necessarily Happier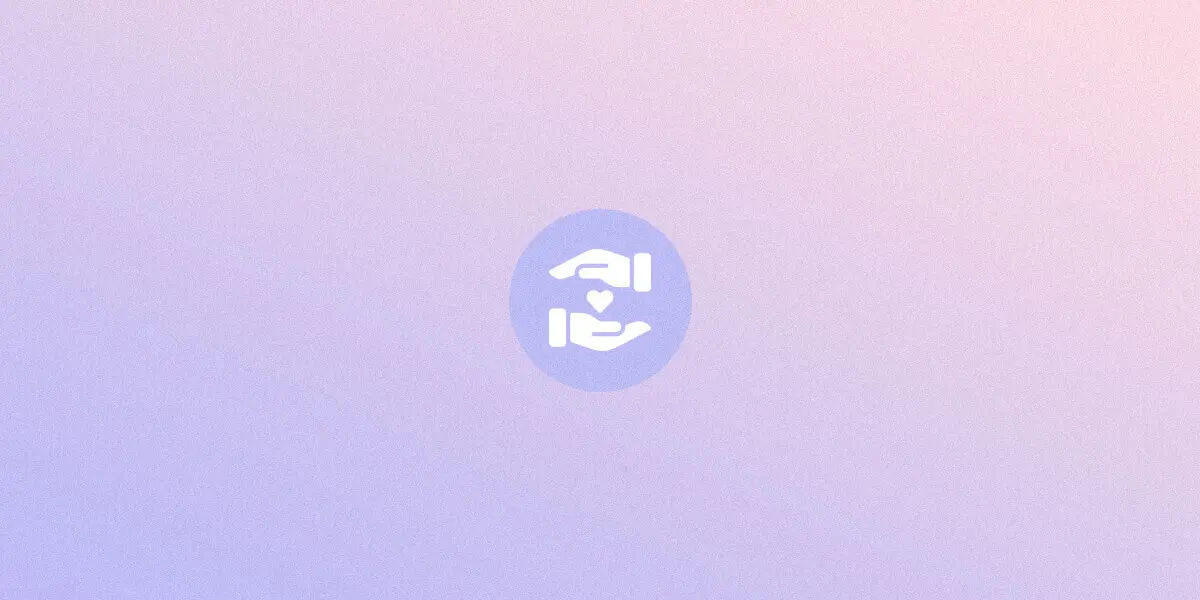 #9 Self-help
A blog written by a former mega-firm lawyer, award-winning author, serial entrepreneur and expert in applied personal development and human potential. Inspiring, growth-inducing content.
Our favourite recent article: The Vision Fallacy: Are You Chasing the Wrong Thing?
How to stay motivated when the passion just isn't there? What can we learn from snipers? These are only some of the questions Steven Aitchison is interested in answering.
Our favourite recent article: 9 Things That Will Happen When You Embrace Being Alone
Ciara's mission is to help people fulfill their potential and live a more balanced and happier life. Stop by for your daily dose of motivation and useful productivity tips.
Our favourite recent article: 7 Tools to Fight Online Distractions and Get Your Work Done
There's a nuanced difference between motivation and inspiration — Lifehack seeks to bring the latter. They mostly cover topics related psychology, productivity and health.
Our favourite recent article: 5 Solid Strategies to Boost Your Confidence at Work
Lifehacker isn't about having the right mindset or setting yourself up for success later in life. No. It's about the millions of little things you do every day. Like tying your shoes. Or having a measuring tape in your kitchen. Hacking your life one tiny step at a time.
Our favourite recent article: To Change Your Habits, First Change Your Routine
Only very little on this web would qualify as something you didn't already know. Still, everybody can use a helpful reminder from time to time. Improve your mental wellbeing so you can ace that job interview like it's nothing.
Our favourite recent article: I Did Not Quit My Mundane Job After Reading Robin Sharma's Book
We like Mark Manson articles for their uncompromising though-love tone. Advice like "How to Grow the Fuck UP" or "Fuck Your Feelings" is sometimes just what you need to pull yourself together. Also, most of the articles are quite exhaustive. One of our favourites. Oh, and one more thing to mention – Mark is #1 NYTimes bestselling author of The Subtle Art of Not Giving a F*ck.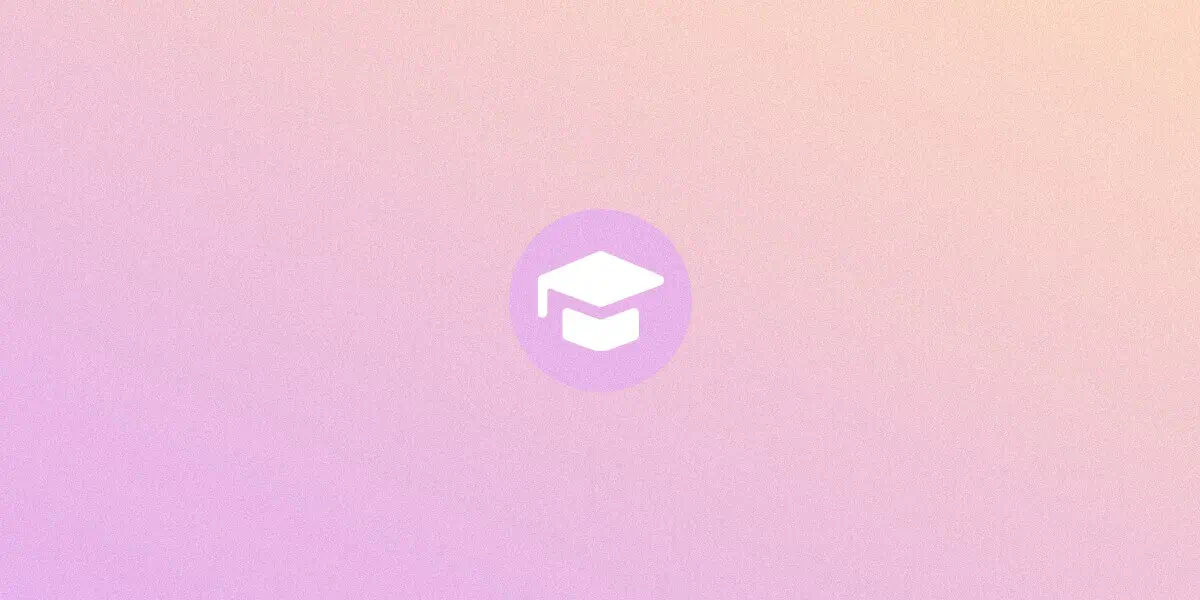 Our favourite recent article: How to Build Self-esteem (And Does it Even Matter?)
#10 New college grads
An excellent blog that teaches young graduates everything they need to know to successfully join the workforce. Lots of great advice that will help you get your career started.
Our favourite recent article: The Top 5 Must-Read Books For Graduates
Kickresume's main focus is to help fresh graduates write their first resume well and stand out from the crowd of other candidates. No bullshit advice, always straight to the point, helps you at every step of the way.
Our favourite recent article: How to Write the Perfect "No Experience" Resume?
TheSavvyIntern blog helps students kick-start their careers while they're still in college. It will help you find your first internship, get the most out of it, and succeed right from the beginning.
Our favourite recent article: Alumni Search: Another Winning LinkedIn Strategy for 2020
Another blog that will help you write your first resume, cover letter and ace that first job interview. If you're still an undergrad, following their advice will help you make the transition from student to professional smooth and uncomplicated.
Our favourite recent article: Could Volunteering Land You A Decent Job?
If you're still a student, Thomas Frank's blog can help you set up your future career for success while you're still studying. He will teach you how to hack your studying, get the jobs you want, build a solid financial base, and much more.
Our favourite recent article: How to Ask for Letters of Recommendation and References
A job search engine aimed mostly at students and recent grads which also has a great blog to help you start your career.
Our favourite recent article: Ask the Experts: I can't find a job related to my college major. What should I do?
Underneath the unattractive exterior of this blog hides a great source of valuable information. Don't give up on this one too quickly.
Our favourite recent article: Surviving the Reality of Your First Job Search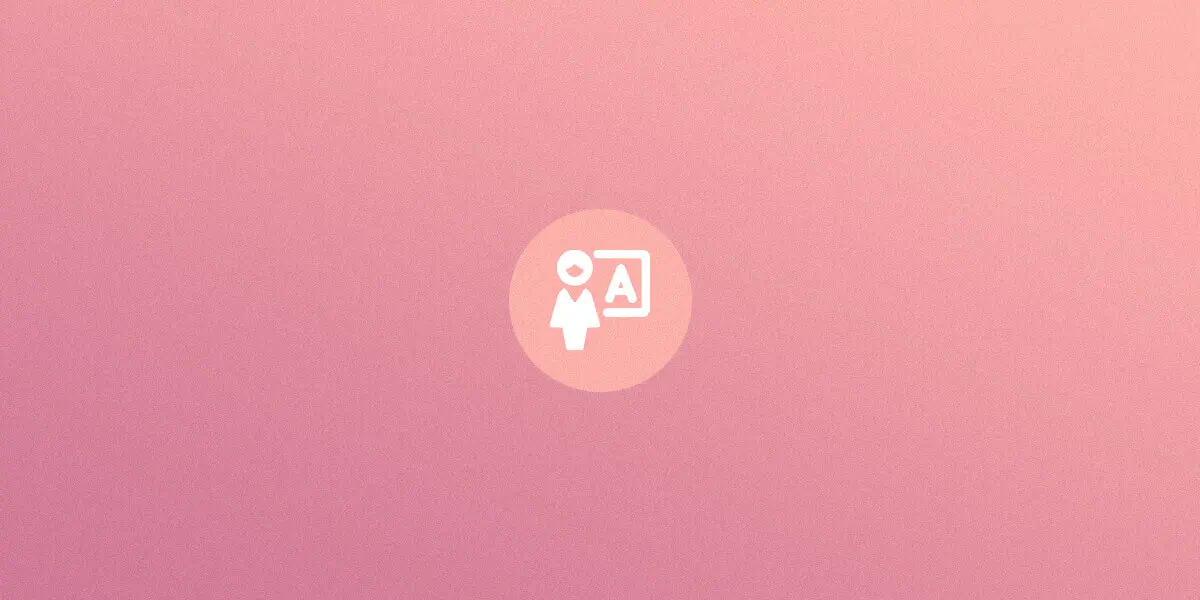 #11 Blogs for women
Her Agenda is a dose of inspiration provided through stories of real women succeeding in their industries. What's more, they also highlight the information and resources necessary to achieve that success. New articles every couple of days.
Our favourite recent article: Gender In The Workplace: How To Overcome The Challenges
Classy Career Girl exists to help women set career and business goals and reach them. All of this by producing quality content on topics like building a business, personal development, time management, lifestyle and much more.
Our favourite recent article: How to Go from Employee to Entrepreneur Successfully
Another career site built exclusively for women. Well-written articles on all kinds of things, with topics ranging from career to lifestyle advice. You'll also find a wealth of interviews with "women who have been there, done that."
Our favourite recent article: Cut It Out—How to Stop Using Weak Language at Work
Women 2.0 is aimed mostly at women in tech and startups, committed to closing the gender gap that still exists in these fields. Empowering, brave, awesome, worth reading.
Our favourite recent article: After Seeing Over 10,000 Job Interviews, Here's What I've Learned About Getting in the door
Penelope Trunk founded four startups, appeared on CNN or BBC, and her blog is one of the best career and lifestyle blogs you can find on the internet. This woman is so cool she even plays League of Legends with her kids. Inspiring!
Our favourite recent article: Can You Get a Career Back After Your Kids Grow Up?
InHerSight is the company ratings platform for women. Their blog provides tips on how to find the right company, nail the job interview, negotiate a top salary, or manage your maternity leave.
Our favourite recent article: How to Manage Anxiety During Pregnancy at Work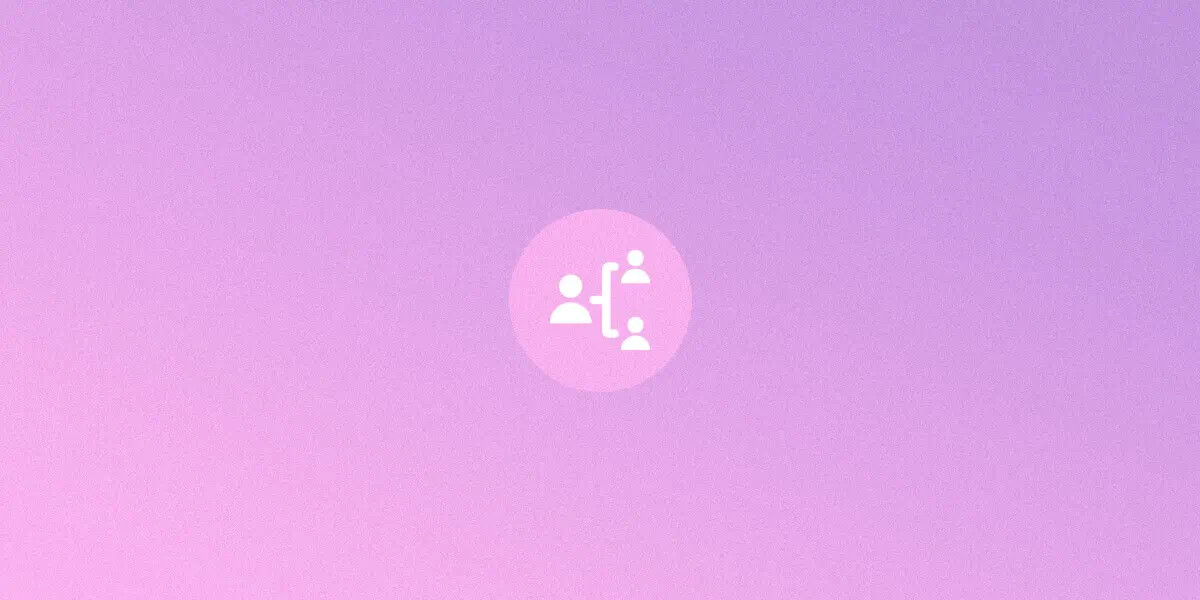 #12 Human resources
When you're looking for a job, seeing the hiring process from the recruiters' perspective can be tremendously beneficial. Sharlyn Lauby created HR Bartender as a friendly place where people could discuss workplace issues. Great source of information for all things related to the workplace, not just HR.
Our favourite recent article: Someone Plagiarized My Resume – Ask #HR Bartender
Much more than an HR blog. Excellent career advice on all things you need to know if you want to succeed in building, or becoming a part of, a great workplace. A great resource for any jobseeker.
Our favourite recent article: How To Successfully Change Careers After A Layoff
Folks at People Doc develop a wide range of HR solutions, while providing all kinds of HR training and guidance. Although not as useful as other sites on this list, their blog still offers a fascinating inside perspective on why the workplace looks the way it does.
Our favourite recent article: How to lead with bounded optimism—through the good and the bad
SHRM stands for the Society for Human Resource Management. It's a great source of news, features, and thought-provoking analyses of HR topics.
Our favourite recent article: Got My Resume Through an Applicant Tracking System (ATS) with a 95% Success Rate!
With over 150,000 subscribers, Human Resources Today is one of the largest HR content sites on the web. If you're looking to gain insight into how pros handle recruiting and what challenges they face, look no further.
Our favourite recent article: 3 Examples of Employee Engagement Ideas That Work
Ben Eubanks is committed to "making HR better, one HR pro at a time." This doesn't mean that an ambitious jobseeker wouldn't benefit from the wealth of content he regularly posts: interviews, industry-specific case studies, podcasts, and much more. Particularly useful if you're looking to get a job in HR.
Our favourite recent article: How to Respond to Workplace Accidents
In spite of also dealing with HR-related issues, the scope of TechnologyAdvice's content goes way beyond HR. It explores industry trends, best practices, technology, all of which can be incredibly useful to recruiters, COOs, managers as well as jobseekers.
Our favourite recent article: Why Modern Recruitment Goes Past the Resume
Gusto offers a comprehensive look into how companies and HR departments build well-functioning workplaces. A useful resource for anyone who wants to get better at managing people or understand how managers find new hires.
Our favourite recent article: What to Ask When Interviewing Your First Employees
Excellent source of news on current developments in the HR industry. In spite of its relatively narrow specialization, many of the articles deal with topics only remotely related to HR and any jobseeker can benefit from them. Just like the one we picked.
Our favourite recent article: 5 Critical Factors Affecting Employee Productivity at Work
Yet another blog that aims to offer a big-picture perspective on what makes up a great workplace. If you're looking for a job, some time on this blog can help you get a better idea of what kind of a workplace you want to be a part of.
Our favourite recent article: Discussing Mental Health: Best Practices for Managers and Employees #13 Career experts to follow on LinkedIn
Kamara regularly publishes tons of useful advices for job seekers on LinkedIn. We like how she mixes thorough text posts with funny videos or video tutorials.
Our favourite recent post: 10 Not-So-Obvious Reasons You Aren't Getting Interviews (it's not always your resume)
97. Ashley Watkins, Resume Writer and Job Search Coach
Ashley leverages her 15+ years of recruiting and HR experience and provides valuable insights on job seeking from a different perspective. We especially like her #MondayMotivation and #WednesdayWisdom posts.
Our favourite recent post: 7 Ways to Make Your Resume Stand Out From the Pack
Austin is a storyteller with a knack for transforming boring topics into interesting content. If you prefer videos over written text, he also organises LinkedIn live panels and webinars on job search topics.
Our favourite recent post: LinkedIn vs. Email — what should you use to reach out?
99. Alif Huq, Career Coach
As a marketer and a former recruitment coordinator, Alifs knows a thing or two about how you can sell a pen to the recruiter on your next job interview. He shares his insights in awesome LinkedIn articles and online webinars.
Our favourite recent post: Secret job hunt strategy I've used to land an interview that 90 percent of job hunters aren't using
100. Adrienne Tom, Executive Resume Writer
Adrienne focuses mainly on resume writing topics, but occasionally also dives into LinkedIn or interview tips. If you're writing an executive resume, you should definitely check her posts.
Our favourite recent post: 4 questions to ask yourself *before* you write your resume
First of all, Madeline loves tangerines. Secondly, she loves talking about all things related to job search. She's like a LinkedIn YouTuber (if something like that even exists).
Our favourite recent post: When they say, "We are still interviewing other candidates," here is what they mean, and what to do next.
Dominic mainly publishes useful content for students and fresh graduates seeking to score their first job or internship. If you're just launching your career, reading Dominic's tips is a great way to start.
Our favourite recent post: "I graduate in May, and I don't have a job, what should I do?
As a resume writer, Erin in her posts usually addresses the most common struggles of her clients accompanied with tips on how to overcome them. But she also covers other topics such as personal branding or job interviews.
Our favourite recent post: Did you know, your LinkedIn profile brings you more benefits than simply the ability to connect with other professionals?
Tejal uses her LinkedIn posts to expose lame recruiting practices while helping job seekers avoid common mistakes. Just like Ashley Watkins, Tejal can provide you with useful insights from the recruiter's perspective.
Our favourite recent post: Why salary conversation should be part of the initial call with the recruiter/HR person?
Armed with our comprehensive list of resources to turbocharge your job hunt? Great! To further amplify your odds of getting hired, explore our diverse collection of professional resume samples.
Extra tip: Job search ebook
Kickresume has already helped over 600k people worldwide kick-start their careers. And we've shared everything we've learned in one little book.
What you'll find there? Literally everything you need to know to find a job. From writing a perfect resume, through the art of mastering cover letters, personal websites, and your social media profiles, to successfully acing your job interviews.
No bullshit, just simple tips, straight to the point. Less than one hour of reading. We promise!
Editor in Chief

Martin Poduska is a resume expert and career advice writer at Kickresume. He leads Kickresume's team of writers and is the main person responsible for upholding the standards of expertise and quality on the blog. In addition to having written nearly 100 in-depth, painstakingly researched resume advice articles, as chief editor he has also edited and revised every single article on this blog. Tens of thousands of job seekers read Martin's resume advice every month. Martin holds a degree in English from the University of St Andrews and a degree in Comparative Literature from the University of Amsterdam.