Always wanted to work for NASA or the FBI? Make your dreams come true today!
Our guide will lead you through the complexities of the federal hiring process and instruct you on how to write your federal resume.
The US government is the largest employer in the United States with almost 2 million civilian workers. Hiring about 100,000 new employees every year, the federal sector is a cool place to look for an inspiring career.
Just to make sure — not all federal employees work in Washington, D.C. In fact, more than 80% of federal employees work elsewhere, in locations across the States and even abroad. The federal behemoth comprises 15 cabinet-level agencies, 20 large independent agencies and 80 smaller agencies.
Getting a government job isn't a piece of cake, though. Many of those who want to work in the federal sector miss out because they didn't take enough time to understand all aspects of the federal hiring process.
Follow our guide that will fast track you through the preparation of a comprehensive federal resume. Make your application stand out from the rest. Do what it takes and land a high-paying government job loaded with benefits.
Find the job you want
First, it's important to know where to look for federal career opportunities.
A federal agency is required to post vacancies online at www.usajobs.gov if the position lasts 120 days or more. The website is a large online database containing thousands of government jobs. You can search for your desired position by location, job category or agency.
Create an account and receive automatic notifications of your saved job searches. This will help you to stay informed and prevent you from missing a good opportunity.
If you are interested in a specific agency, make sure to check its website for job vacancies too.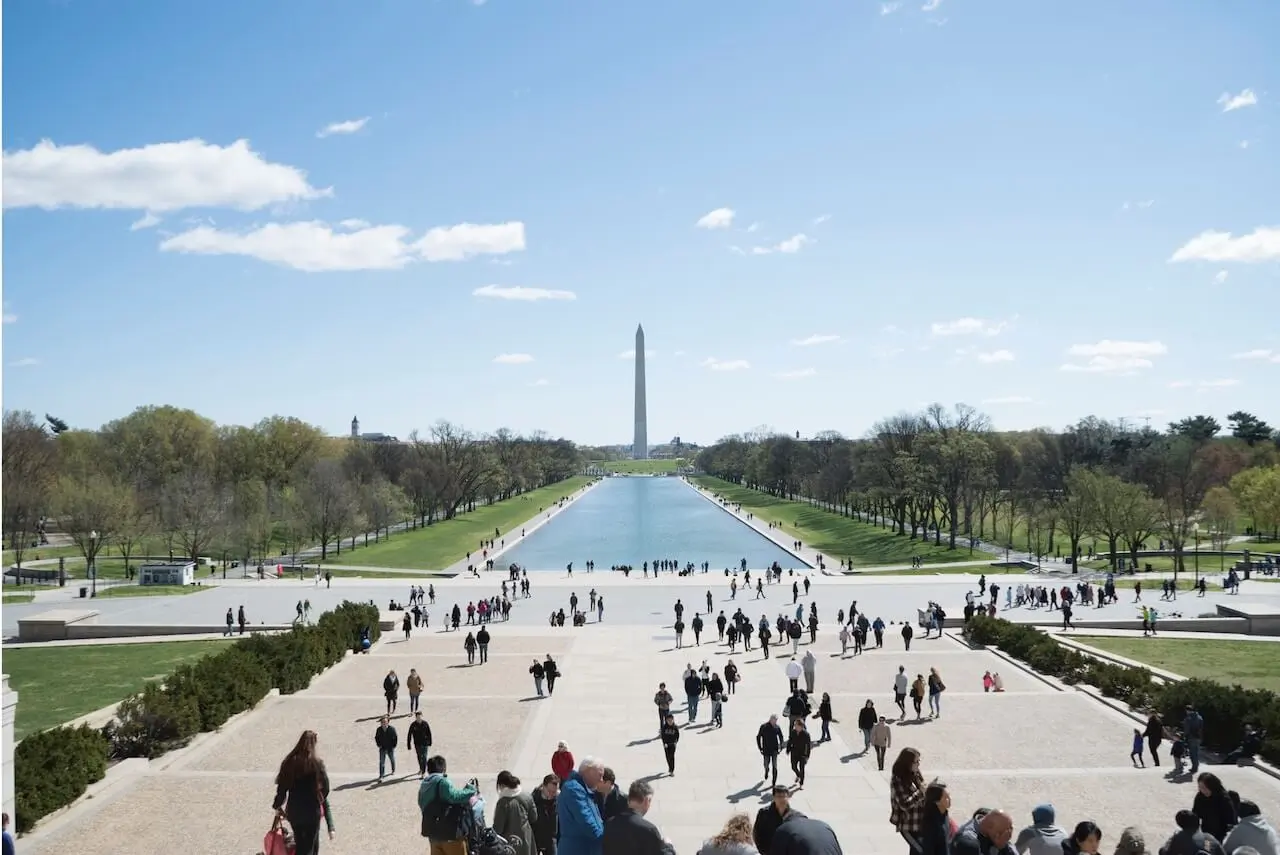 How to read the job announcement
Federal job announcements are issued by the Office of Personnel Management or by individual agencies. However, they can be rather confusing if you aren't familiar with the format.
Job Opportunities Announcements (JOAs) use a common 5-tab format that explains everything you need to know to apply for a specific job.
Every job announcement is unique. Read through each section carefully to make sure you meet the required qualifications and that you know how the evaluation process will look like:
Overview:

a short description of the job with basic information regarding salary, requirements, location, and the deadline for applications

Duties:

major duties and responsibilities of the position

Qualifications and evaluations:

types of skills/competencies you need to be eligible for the position and how your experience will be evaluated

Benefits & other information:

a list of benefits available to you as an employee

How to apply:

the required application materials and instructions on how to submit your application package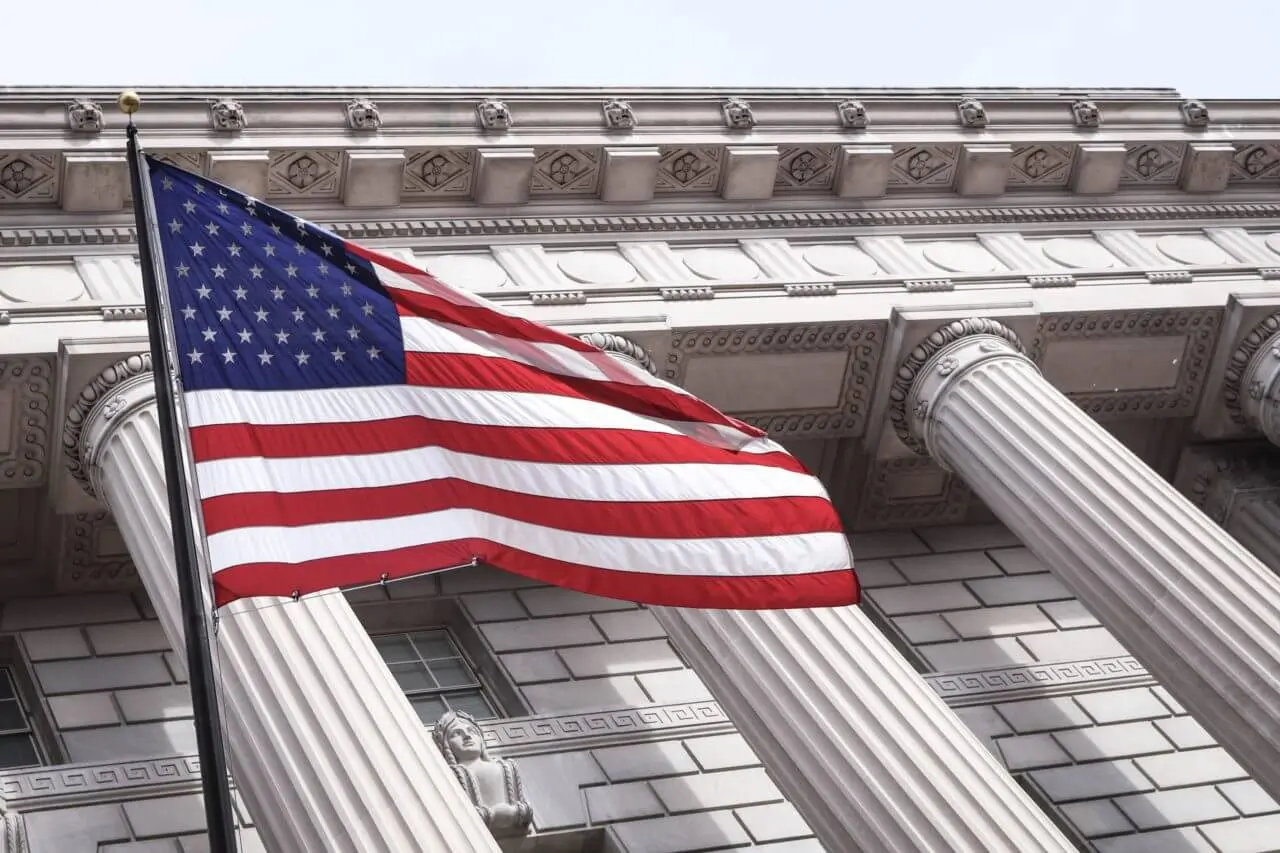 CHAPTER 1: Working on your federal resume
The process of writing a federal resume is very different from writing a private industry one. This chapter will walk you through the peculiarities related to the content of your federal resume.
1. Collect all necessary information
Before starting off, put together all necessary information. Having it at your fingertips will come in handy as you create your federal resume later on. Here's a list of the information that you'll always need:
Employment history: Dates of employment.
Job titles and responsibilities.
Former employers: their names, addresses and telephone numbers.
Former supervisors: names and telephone numbers (try to provide at least 3 professional references).
Education and training.
Career accomplishments and awards.
2. Choose a suitable resume style
It's good to know that there are several different resume styles. They have different functions and serve different purposes.
Choose a resume style that will suit your needs. First, think about which elements you'd like to showcase. Is it your most recent job history? Or would you rather like to showcase your skills first? Here are your options:
Chronological:

the resume lists information in reverse chronological order, the most recent items are placed first.

Functional

or skill based resume:

instead of your job titles, this format puts the focus on your skills, accomplishments, job traits and personal characteristics that employers expect future employees to have.

Combination:

contains elements of both the chronological and functional styles of resumes by including your relevant skills and accomplishments first and then describing your employment and education in chronological order.

Targeted:

the resume is tailored to a specific company or position, especially when you know positions exist at a particular company.

USAJobs:

the website will automatically create your resume based on the information you provide in their resume builder.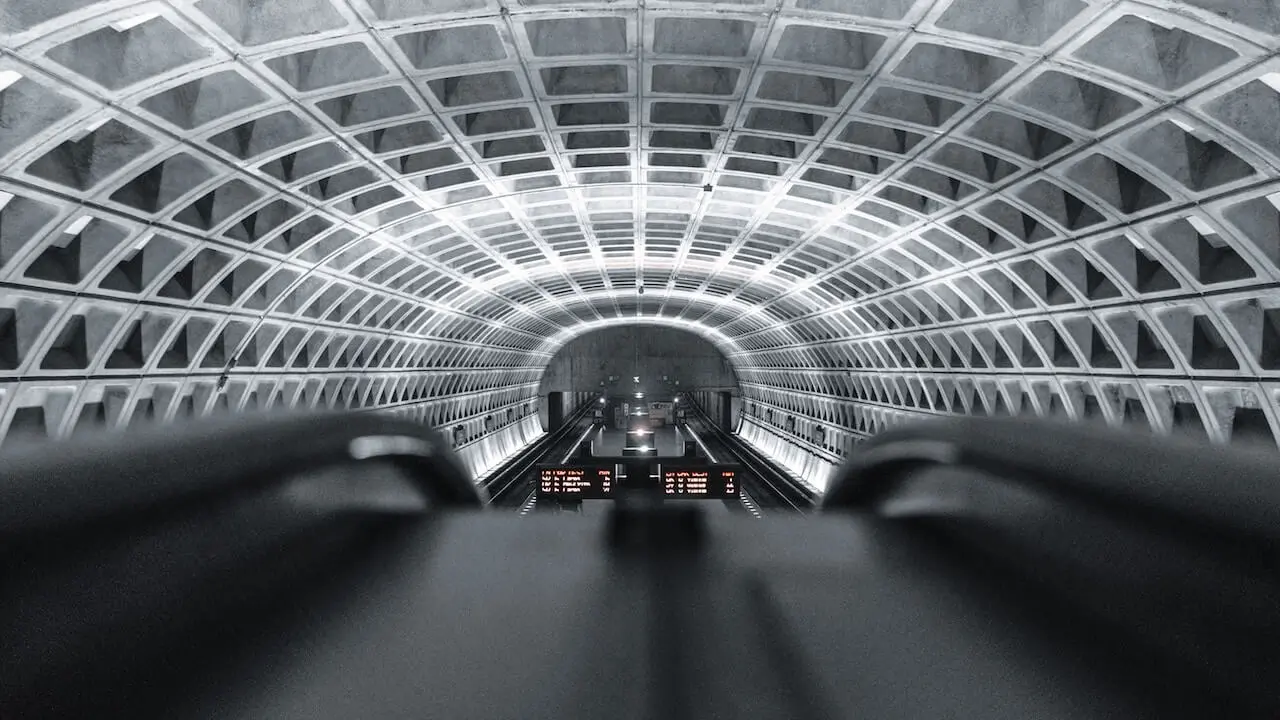 3. Federal resume sections
Your resume should be comprehensive. It must contain enough information to instantly see who you are, how to reach you and what kind of work you've done. You also need to explain why you're qualified for the position, and whether you meet the legal requirements of federal employment. Every federal resume should include the following sections:
Personal information

full name

mailing address with zip code, area code

country of citizenship

phone number and email address

social security number

Objective statement (optional)

say what you are seeking

suggest what you can bring to the position

explain how you can help the agency accomplish its mission

Education

schools attended

dates your degrees were conferred and GPAs (if you have no degree, provide the number of credits that you received)

Work experience

job titles, dates of employment

salaries and hours worked per week

employers' names and addresses

supervisors' names and their phone numbers

Other qualifications

(only job-related ones)

training courses, skills, certificates, licenses

honors, awards, special accomplishments

memberships in professional societies and organizations

publications, leadership activities, public speaking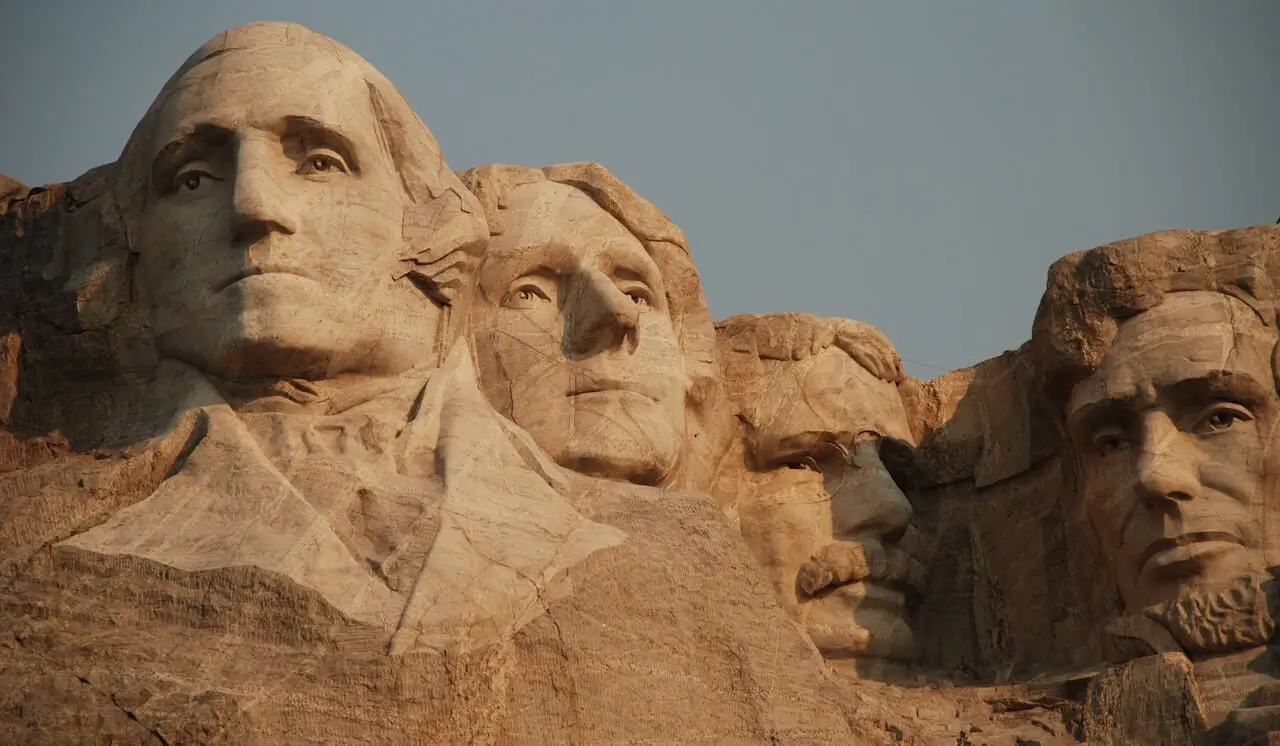 4. Work on your resume offline
Watch out for limitations of completing your resume through agencies or USAJobs resume builder. Work on your resume offline instead.
If you are an entry-level applicant, expect to spend at least 4 to 8 hours on your application and federal resume.
It will take you some time to collect all the information you will need, draft your work experience, tailor it to the job announcement and perform the final spell check of your masterpiece.
After you complete it, it's just a simple matter to copy and paste your federal resume into an online resume builder.
5. Show off your education or experience
Stop for a second and figure out what's your best selling point. Usually, this will also depend on your career stage.
If you're a fresh graduate, you will probably want to use a Chronological resume and list your education first. But if you already have several years of work history, you will want to showcase your experience in a Competency-based resume instead.
Another thing to consider is the nature of the position. Some jobs will only require certain education regardless of your experience. For other positions, experience will have higher priority and your education will be secondary.
Generally, there shouldn't be anything on your federal resume that's not job-related. So if you're focusing on your past accomplishments, highlight those that are most recent and relevant to the position you are seeking.
As a side note, the USAJobs Resume Builder always lists your experience first.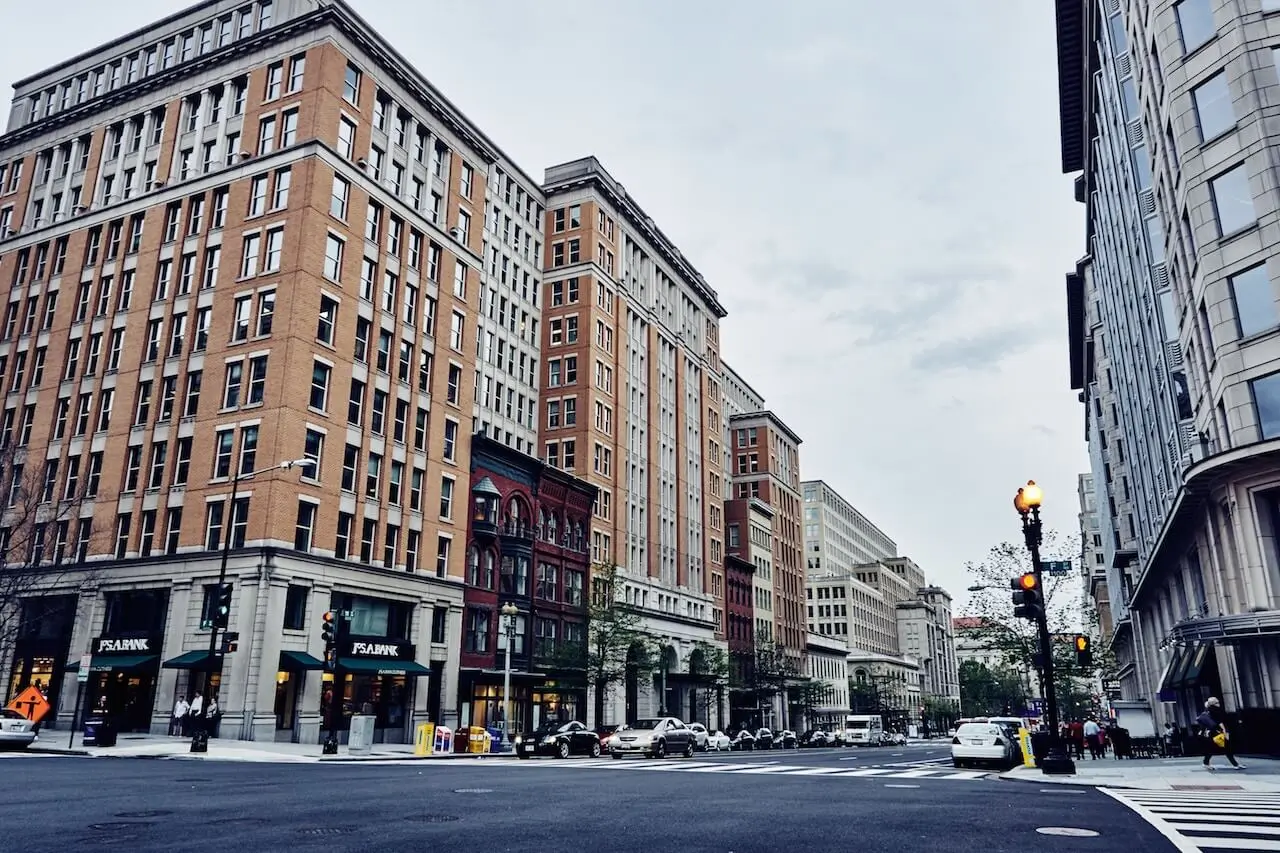 6. Number of positions in your Work experience section
Think twice before submitting a resume with more than 10 positions in the Work experience section. Are they are relevant? And if so, are they recent?
Answering these questions will help you sort the wheat from the chaff and keep your resume concise and clear. Try to narrow the list down to 4-7 positions at most.
The best way to go about it is to leave out any short-term positions, non-relevant, repetitive or non-paid or interim jobs. If you have some (job-related) volunteering experience, move it to the Additional information section.
7. Pay attention to the requirements in JOA
Your federal resume should reflect the requirements for the position for which you are applying.
Make sure your federal resume clearly shows that you possess the required competencies. The deeper the match between the job announcement and your resume, the higher the chance you will find favour with the employer.
Focus on the required key duties, responsibilities and specialized experience. It's important to be able to prove your proficiency and experience with computer software, equipment, programs, reporting systems, or other skills. Highlight them by incorporating them frequently in your work experience.
8. Meet the minimum qualifications
Minimum qualifications are standards issued by the U.S. Office of Personnel Management (OPM). The requirements are always described in the vacancy announcement, so make sure to read them before applying.
All job candidates must meet these minimum qualifications to be further considered for employment. These can be formulated in terms of general or specialized experience:
General experience

shows you have the ability to perform the duties of the job being filled.

Specialized experience

usually refers to having worked in a position similar to the job being filled.
CHAPTER 2: Formatting matters
A well-formatted and well-organized resume can go a long way in landing a government job.
Tell your employer that you are technically proficient by formatting your federal resume properly. Here are 7 most important tips to help you create an elegant and appealing federal resume:
1. Margins and text alignment
The last thing you would like your employer to see is a visually crowded resume. First, it's important to take care of margins and text alignment.
Set your margin at 1" all around. Even if you need more space, the margins of your resume should not get below 1/2".
Try to avoid block justified text. For readability, it is recommended to left-align your margins instead.
2. Choose a common font type
Generally, the font you use in your federal resume should be visually appealing and easy to read.
Choose one of the standard fonts such as Arial, Verdana or Times New Roman. And once you do, maintain its consistency throughout the whole resume.
3. Font size matters
Font size goes hand in hand with the font type you choose. In print, the optimal font size for body text is 10–12 points.
However, 12 point may appear too large in some fonts and too small in others. So it's always good to check what size feels appropriate with the particular font type.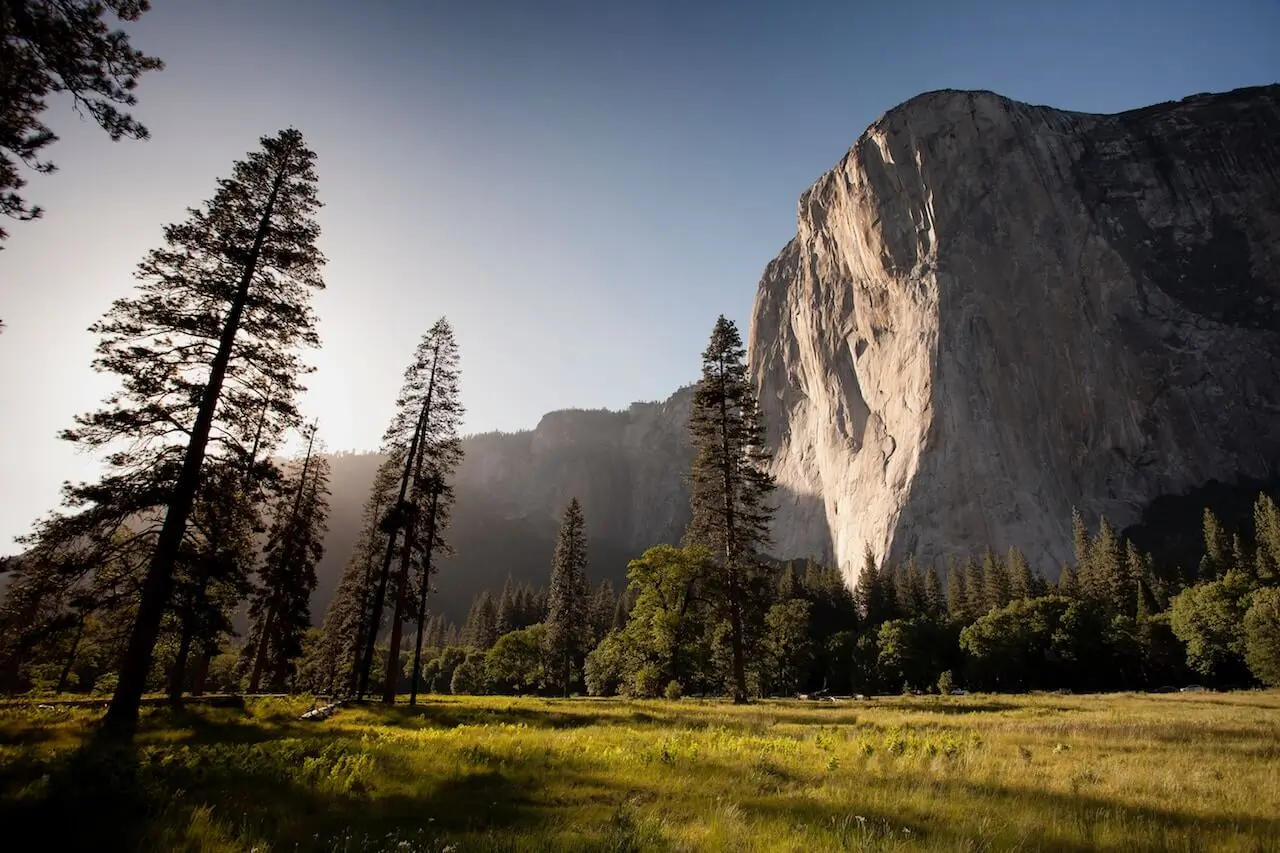 4. Add color wisely
To use color in your resume can be a powerful marketing decision. Use your aesthetic feeling but keep your feet on the ground.
Use no more than one additional color besides black. More colors sprinkled throughout your resume can easily create an incomprehensible visual mess.
5. Paragraphs and bullet points
Paragraphs are conventional structures that should be introduced by short, concise phrases starting with action verbs. Bullet points, on the other hand, serve to draw the reader's attention to particularly important points on your resume.
But cluttering your resume with bullet points will look just as dull as using only paragraphs.
Your resume should contain some rhythm. Balance bullet points with paragraphs to produce an aesthetically pleasing and easy-to-read resume.
Always think about the message you want to convey and how you want it to be represented on the resume.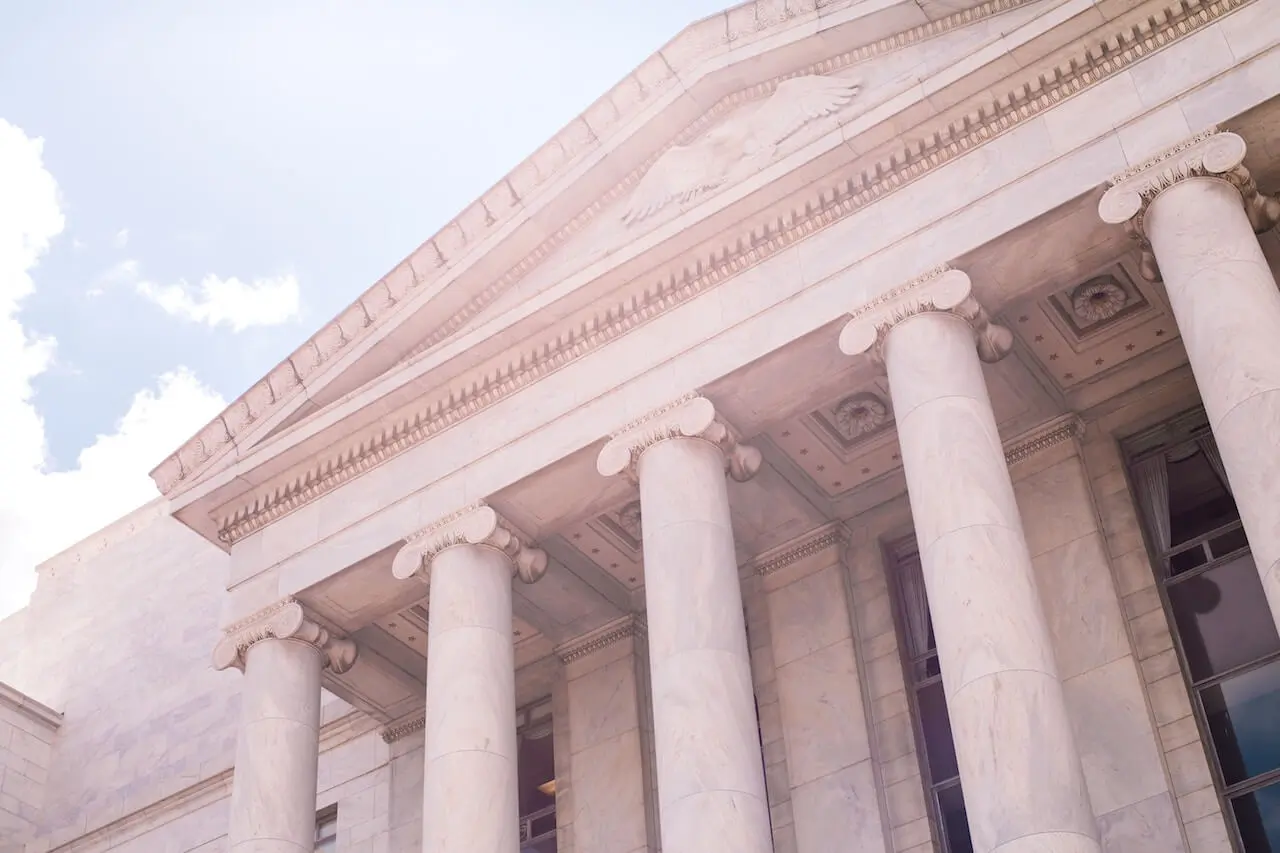 6. Adjust your federal resume length
Of course, the length of your federal resume is a matter of taste.
But the general rule is to fill 1-3 pages depending upon your level of experience. If you're building your resume in USAJobs, the average length of your resume will be 4-5 pages.
Don't forget to number the pages of your resumes if it extends beyond one page (e.g. 2 of 3). In this way, the employer will be able to tell if there are any missing pages and in what order he should read them.
7. Print it out before submitting
Always print your resume for review. This is a piece of advice worth its weight in gold.
Your resume may look fantastic on your computer screen, but that doesn't mean it will do so when printed. And it's very likely the employer will want to print it out, too.
Printing the resume means getting to see it from a different perspective. There's a high chance you'll spot some new spelling or formatting mistakes that you couldn't see on your computer screen.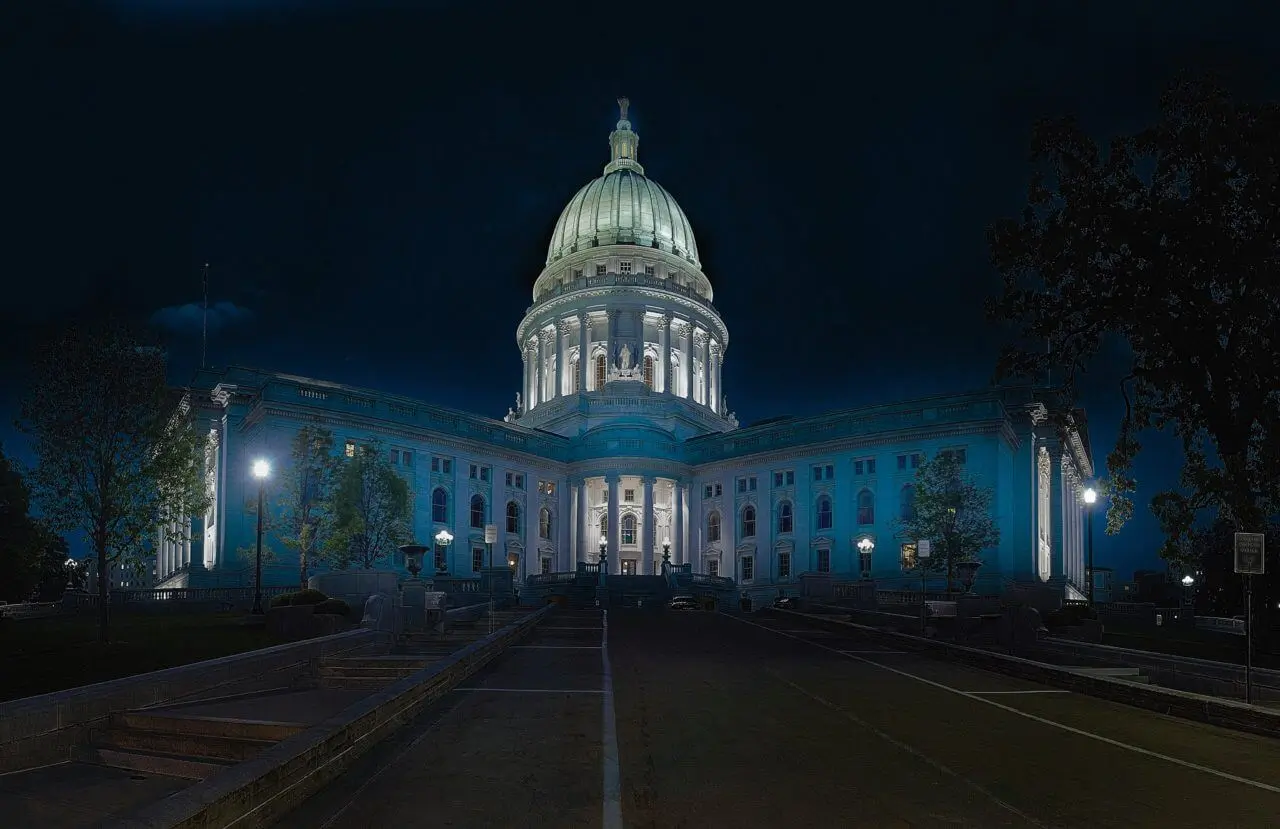 CHAPTER 3: Before and after submission
You've just finished writing your resume, adjusted the formatting and printed it out for a final review. What's next?
1. Tailor your resume for each position
Once you have your resume ready for submission, it's extremely tempting to submit that same resume to apply for all other job vacancies. But that can be a gross mistake.
Even some jobs within the same series often require different skill sets or experience. Take some time to tailor your federal resume to all individual positions you apply to.
Most of all, read each job announcement thoroughly. It will contain all the information you need to change on your resume to make it succeed.
2. What the evaluation process looks like
After the submission, an HR specialist will review your application for completion.
According to the new category of rating system for applications, the candidates can be classified as Minimally Qualified, Qualified or Best Qualified. If you fail to fall into any of these three categories, your application does not even get processed.
If you meet the basic qualification requirements, your application is forwarded to the hiring manager for consideration.
The hiring manager will identify the most suitable applicants and invite them for an interview. Finally, depending on the outcome of a background investigation, a final job offer may or may not be made.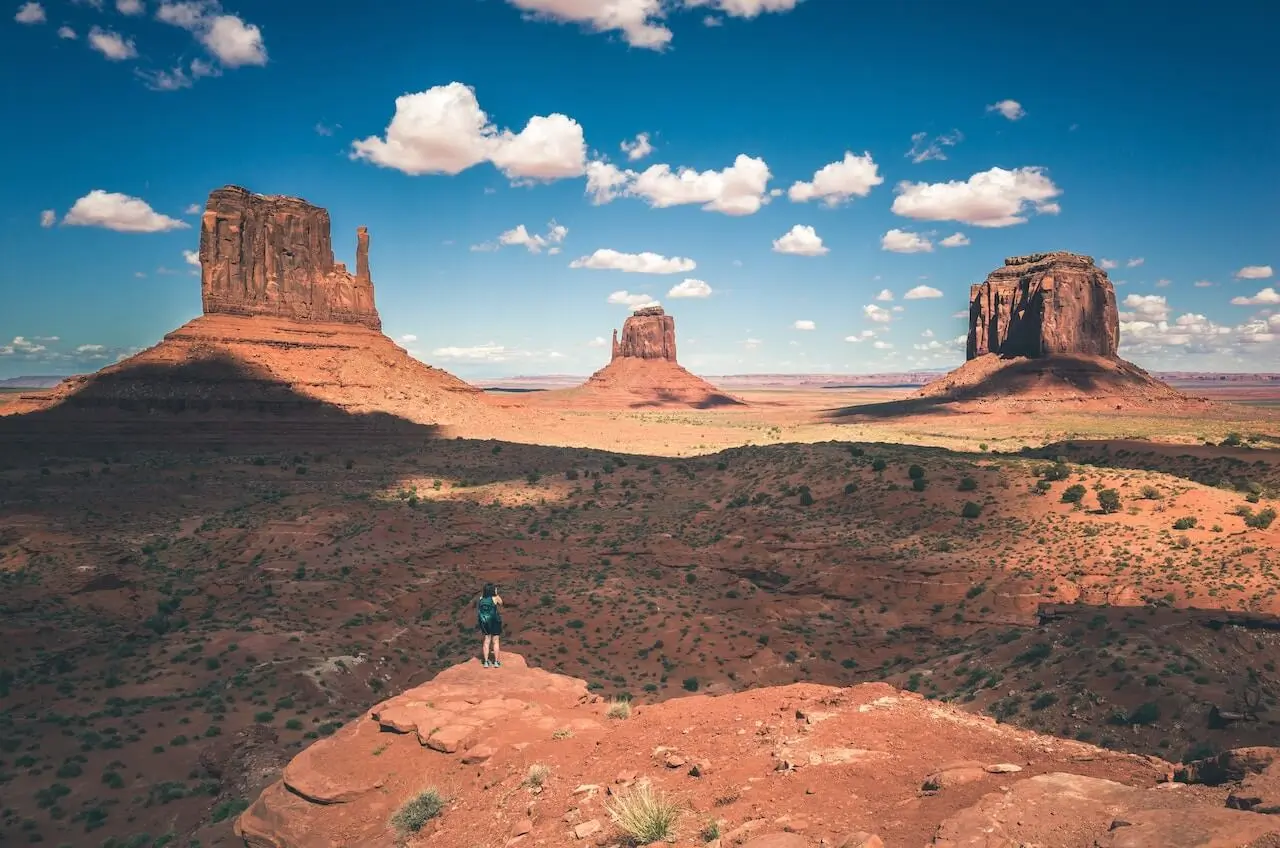 Uncle Sam wants YOU
We know there's a lot at stake with a federal resume. You're making a proposal to work for the government, and that ain't no small thing!
We created this guide to serve as a blueprint for making your federal application succeed. Hopefully, you've found it helpful in the complicated process of writing your federal resume.
There's one final advice we have for you. Spend some time and look at samples of federal resumes online. One look is worth a thousand words and you can learn a lot just by observing them.
Because only by doing your homework properly will you be able to become one of the "Best Qualified" and, eventually, land your dream job with Uncle Sam!
Career & Resume Writer

Jakub Kapral is a former professional linguist and a career writer at Kickresume. He has written almost 100 diligently researched resume advice articles and his texts are visited by thousands of people every month. Jakub is a natural teacher who looks to help those who want to enhance their career prospects. He's also an avid drummer and a proud father of two.