Although these two career documents are both used as part of job applications, they're not interchangeable. Differences between a resume and a CV are many.
And anyone hoping to score a new job should be able to tell them apart.
The first thing you need to realise is that resumes revolve around your competencies. These personal marketing documents showcase your skills, notable achievements and work experience in a concise and powerful way.
On the contrary, CVs are based on your credentials. For that reason, job seekers usually use them for positions in academia, scientific research and medical fields. As opposed to the brevity of the resume, CVs provide information about your whole career.
The curriculum vitae (CV)
"CV" is short for Curriculum Vitae. The phrase comes from Latin and means 'course of life'.
A CV is an in-depth career document that provides extensive information about your academic and research background. Besides that, any good CV should include a basic contact information.
The chronological order of the included information makes it easy for the reader to get a good idea of the candidate's full career path. In the end, everything is as detailed and comprehensive as it can be.
As a result, CVs tend to run much longer than a resume. Anything between 1-10 pages is perfectly acceptable.
Unlike resumes, CVs are static. Tailoring them to different positions is not an option. On the other hand, that doesn't mean that you should never update your CV. On the contrary, each time you get an academic or professional achievement, add it to your CV. You should always keep it up to date.
CV Example: New York University Associate Director
New York University Associate Director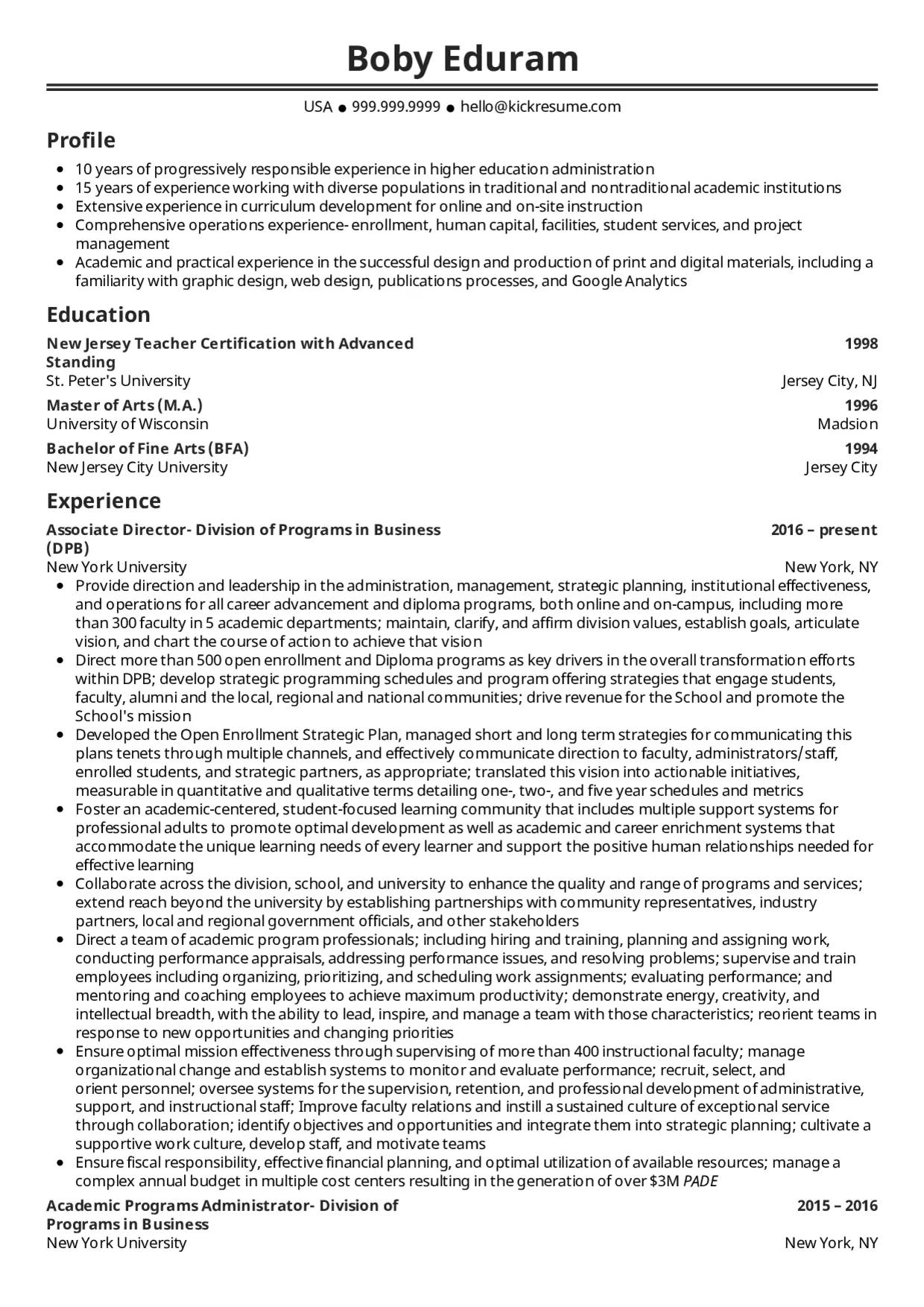 What to include in a CV:
Introduction

Full name and contact information

Professional profile, personal statement, summary or research objective

Education

Awards and honors

Grants and fellowships

Publications

Conferences and courses

Academic memberships

Experience

Research and lab experience

Graduate fieldwork

Teaching experience

Work experience

Skills

Certifications

Professional skills

Soft and transferable skills

Languages

References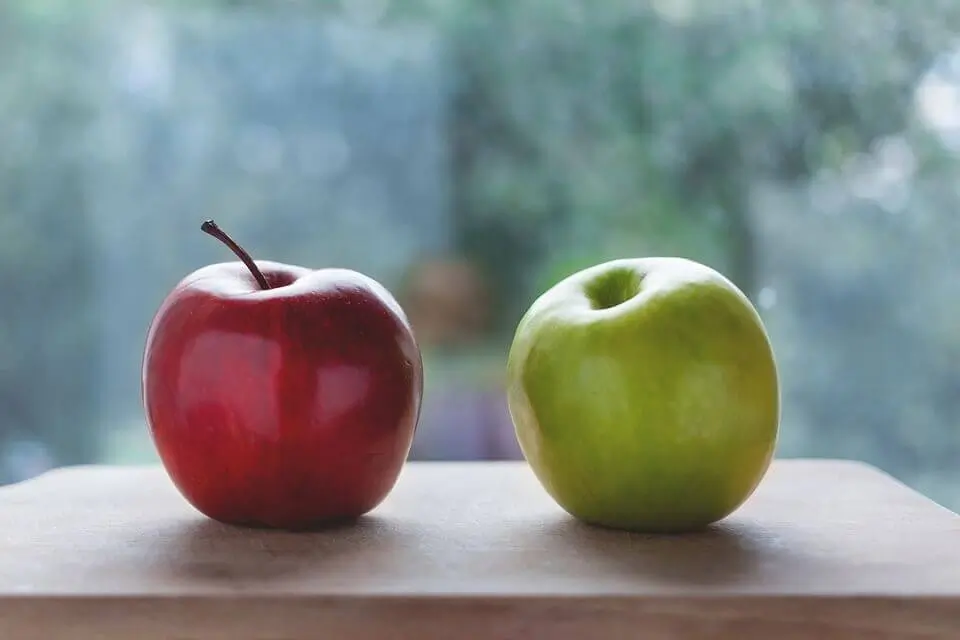 The resume
The resume — or résumé, is originally a French word that means "to sum up". It's the most common career document that job seekers use. Put simply, the resume is a concise summary of your education, work history, credentials, achievements and skills.
Successful resumes go straight to the point. After all, its purpose is to make you stand out from the competition. That's why you should focus only on those career details that can help you land a job. Feel free to drop any items that may seem irrelevant to the job you're applying to.
Most jobs call for a tailored resume that will reflect its requirements. Because of that, it's in your best interest to do so and include keywords, relevant work experience and skills.
Due to their brevity, resumes are usually one page long. However, if you're a seasoned professional with years of relevant work experience, feel free to use as much space as you need.
Visual aids that facilitate readability and retain the reader's attention are also frequent. Don't be afraid to use bulleted and numbered lists, bold fonts, different font sizes and multiple columns.
Resumes are highly customizable and allow for some creativity when it comes to formatting. This allows you to shuffle the sections around to better match the employer's expectations.
There are three options to choose from — chronological, functional or hybrid resume. Each of them comes with certain pros and cons. It's up to you to figure out which one works the best for you.
Resume Example: Intel IT Analyst
Intel IT Analyst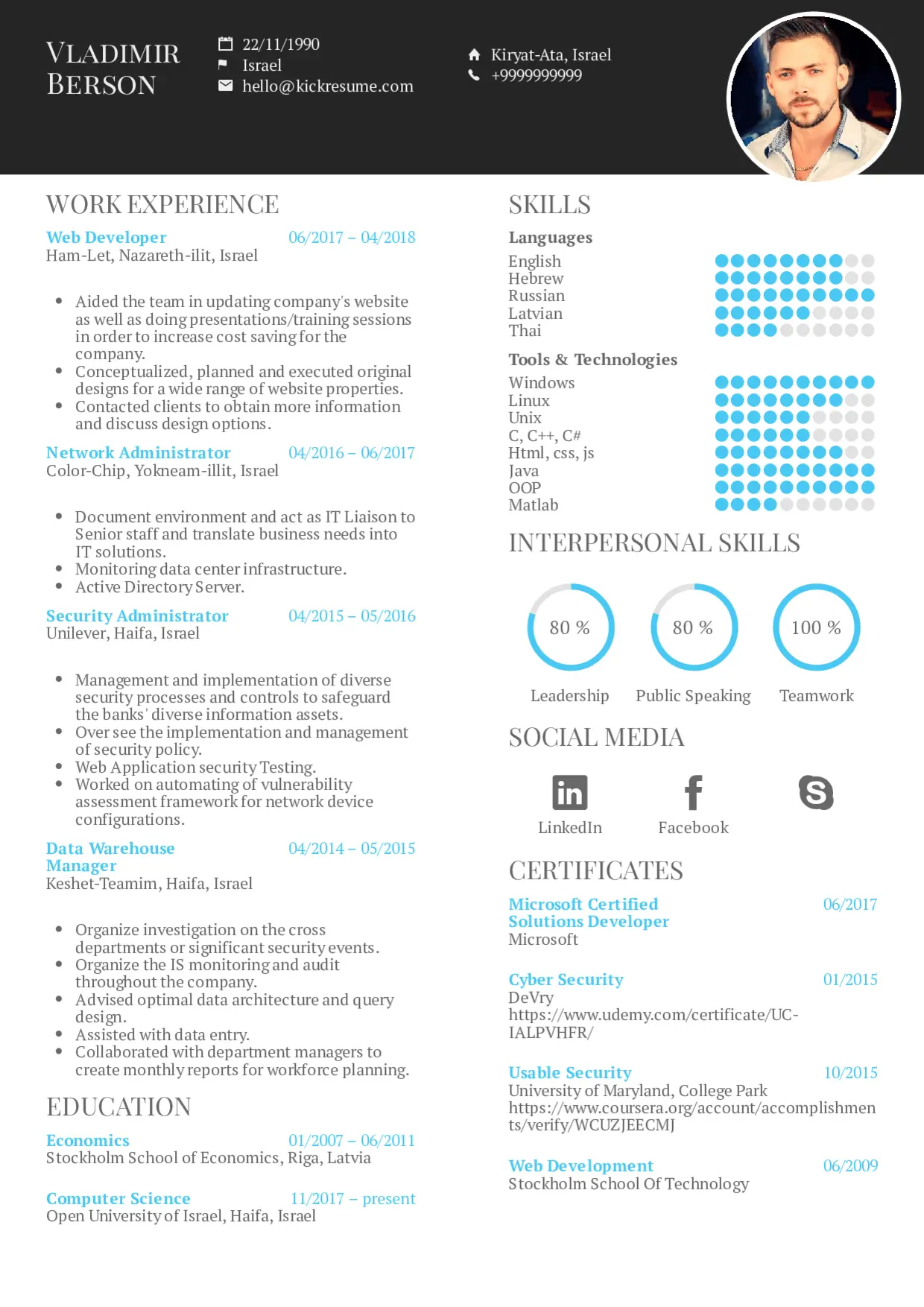 What to include in a resume:
Full name and contact information
Resume summary, personal statement or resume objective
Work experience
Education
Skills

Soft skills

Professional skills

Languages

Additional sections

Certifications

Awards

Courses

Publications

Conferences, etc.

References
Naturally, resumes are not standalone career documents. If you feel the need to provide more information about why you're applying for the job, attach a cover letter.
Cover letters are an optional feature. They build upon the skills and experiences mentioned in your resume. In addition to that, they allow you to talk about the ways in which you can be beneficial to the company and help them grow.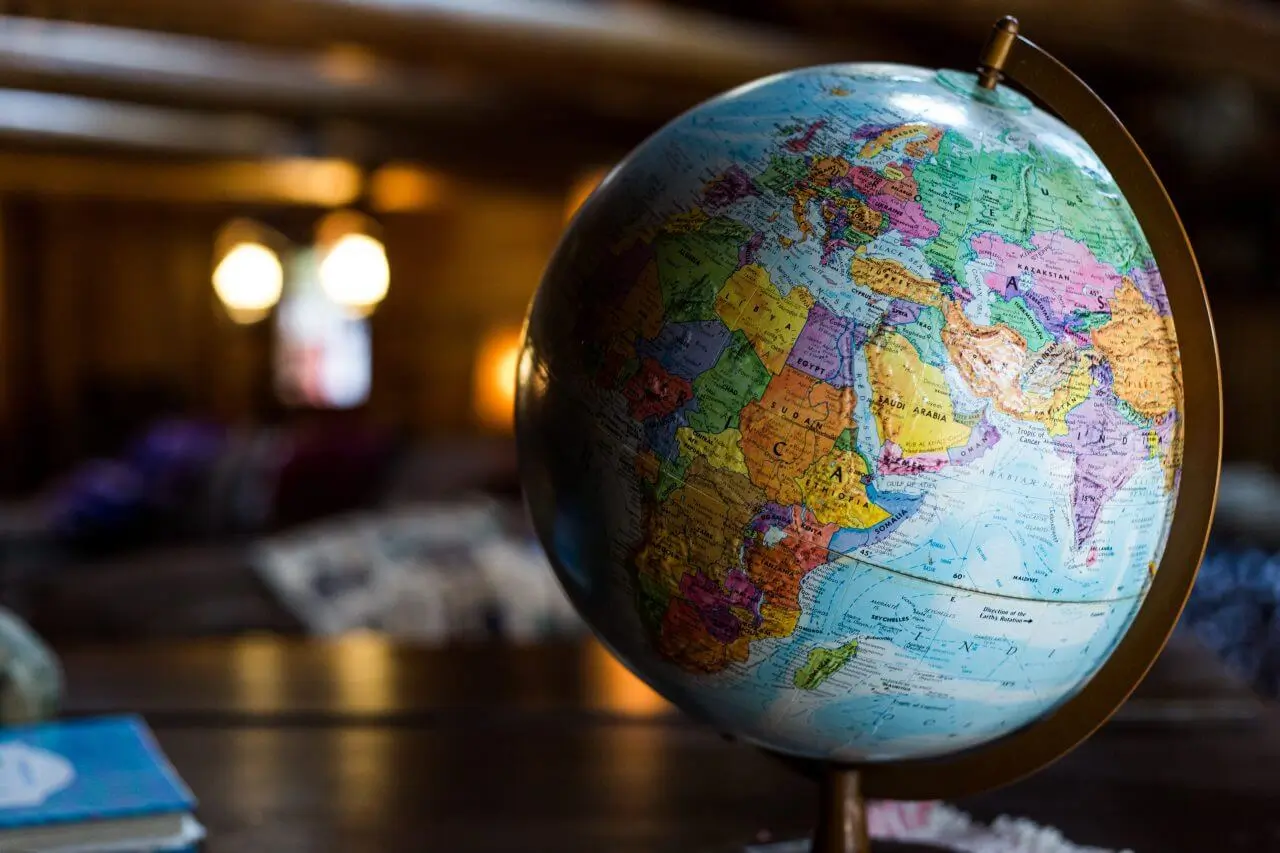 Still not sure what to include in each document? Learn about the differences between the cover letter vs resume and how they complement each other.
CVs and resumes around the world
People in different countries use the terms "CV' and "resume" in different ways.
In the US and Canada, CVs are used only for academic or research-oriented positions. Resumes are used for the rest.
Throughout Europe and New Zealand, the term "CV" is used in all contexts to describe an equivalent of a US resume. In both cases, it's a brief and concise document you use to apply for any kind of job.
Differences between resume and CV
In a nutshell, the three primary differences between the two lie in their purpose, content and length.
Resume
Purpose

: All-around career document for virtually any position.

Content

: Summarises your skills and work experience.

Length:

Short — usually 1–2 pages long.

Customization: H

ighly customizable. It should match the job advertisement — no strictly set formatting rules or section order.
CV
Purpose

: Mostly used in academic settings.

Content

: A full account of your academic and professional career.

Length:

No limits — covers your entire career.

Customization: Fairly li

mited — a standardized chronological account of your career.
For more information, check out our free career ebook. Or you can also check our database of resume samples by people who got hired by the world's top companies.
You can simply preview them or use our online resume builder (and a mobile app too) to create a resume or CV of your own in minutes.
Career & Resume Writer

Jakub Kapral is a former professional linguist and a career writer at Kickresume. He has written almost 100 diligently researched resume advice articles and his texts are visited by thousands of people every month. Jakub is a natural teacher who looks to help those who want to enhance their career prospects. He's also an avid drummer and a proud father of two.