One of the first things you should do in preparation for a job search is to update your LinkedIn profile. Listing your work experiences or filling in your profile is relatively easy, but how do you add your resume to your LinkedIn profile?
Well, there are two main ways of doing it. You should choose the method that matches your reason for adding your resume to LinkedIn.
So thinking about the reason and the end goal of your LinkedIn profile update is where you should begin. 
Why add your resume to LinkedIn? 
Ask yourself. Why exactly do I want to upload your resume to LinkedIn?
Do I want to upload it to my profile to share it with my network?
or
Do I want to use it to apply for jobs via LinkedIn?
In both cases, uploading your resume to your LinkedIn is relatively easy, and this guide will show you how to do it.
However, you can also consider not uploading at all, since, in most cases, it isn't the best idea to do so. This guide will also explain to you why.
1. How to add your resume to your LinkedIn profile to share it with network
If you want to share your resume with your network for everyone to see, you should upload the document directly to your profile.
This is how to do it:
1. First, go to your profile.
2. Click on the grey button "Add profile section" button.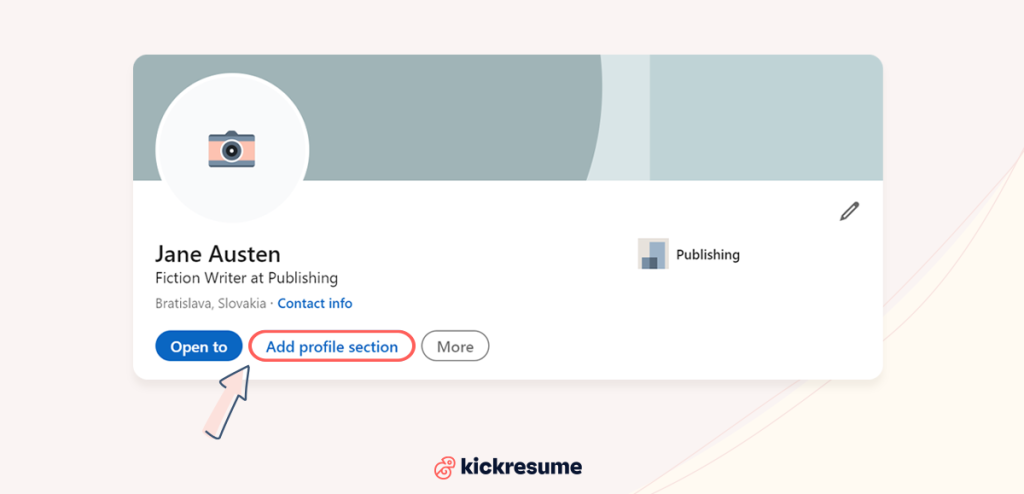 3. Expand the "Recommended" tab.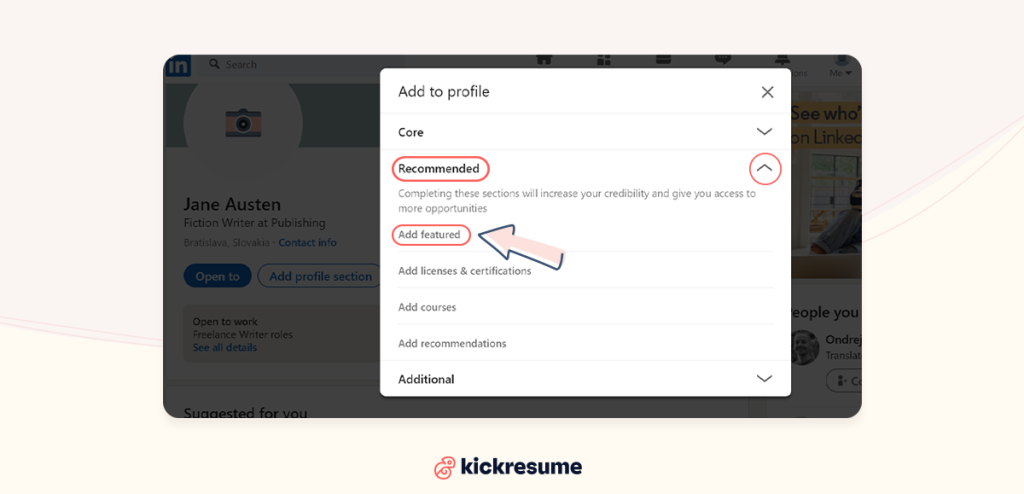 4. Select "Add featured" and then click the "+" button.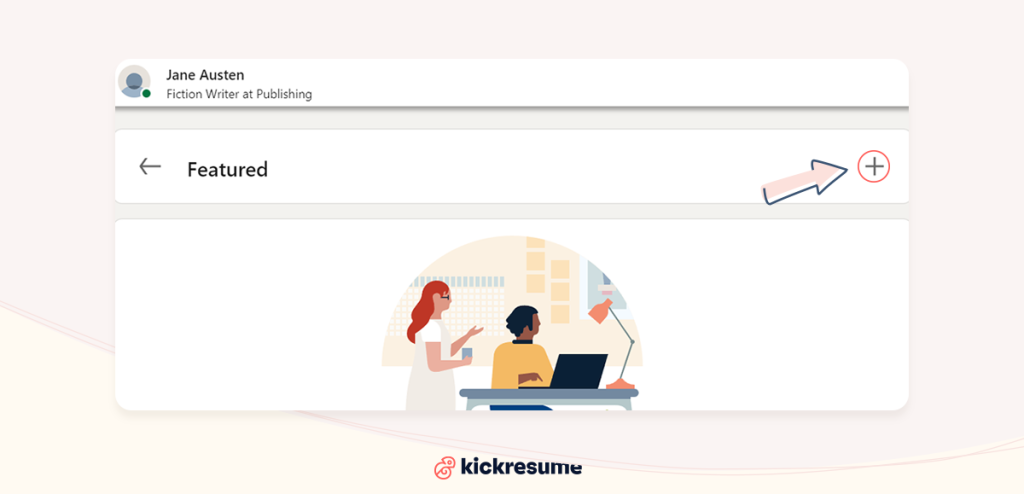 5. Proceed to choose "Media" and then select the resume file from your computer (e.g. "resume.pdf").
6. Click "Save" or "Done".
Et voila! If you do this, everyone will be able to see your resume under the Featured section of your LinkedIn profile.
This is what it will look like: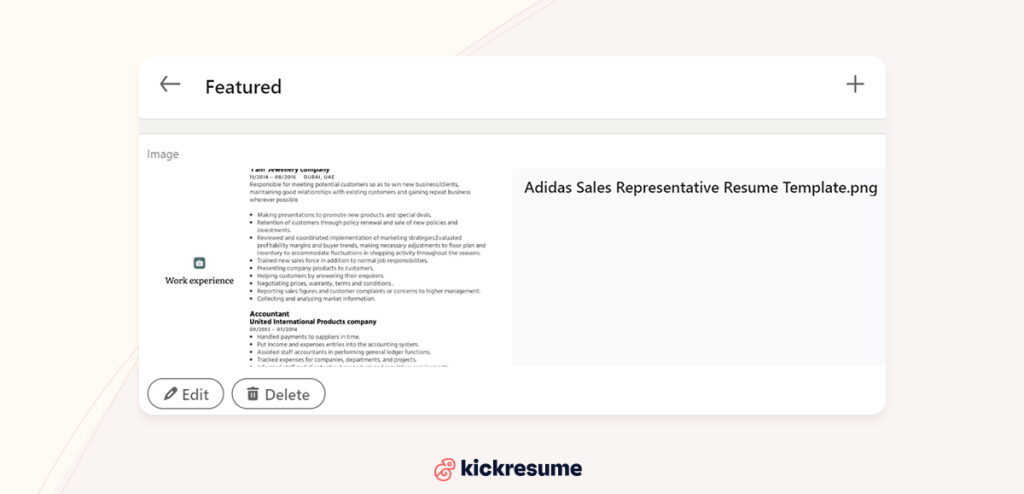 2. How to upload your resume to LinkedIn for future job applications?
When adding your CV to your LinkedIn profile while applying for a job via the LinkedIn job board, you can upload your resume:
Before applying for a job and using it later;
During the actual LinkedIn application process;
What's great is that any resume that you upload this way will remain in your profile, so you can reuse it in any of your future job applications. 
So, let's take a look at how to upload your resume this way:
1. Click on "Jobs" in the top bar.
2. Then go to "Application Settings".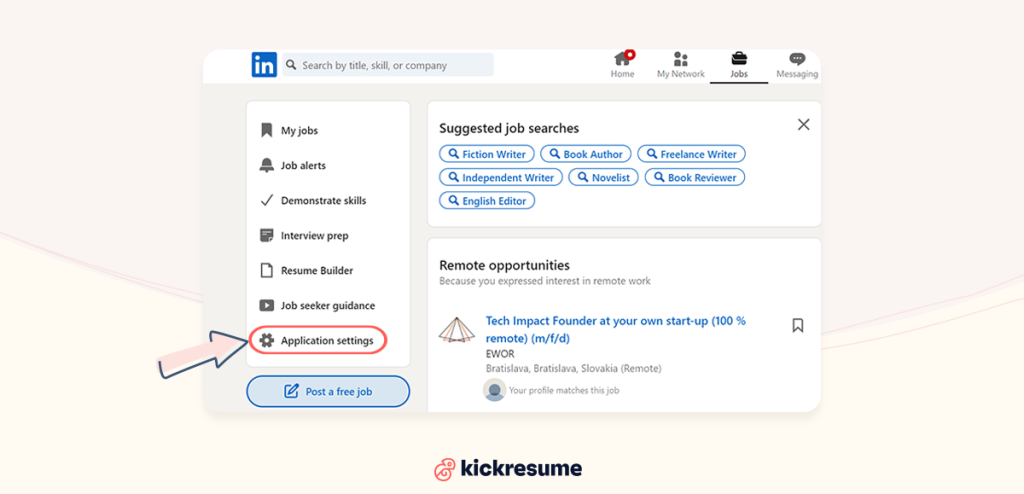 3. Select the "Upload resume" button and then just upload the document file from your device.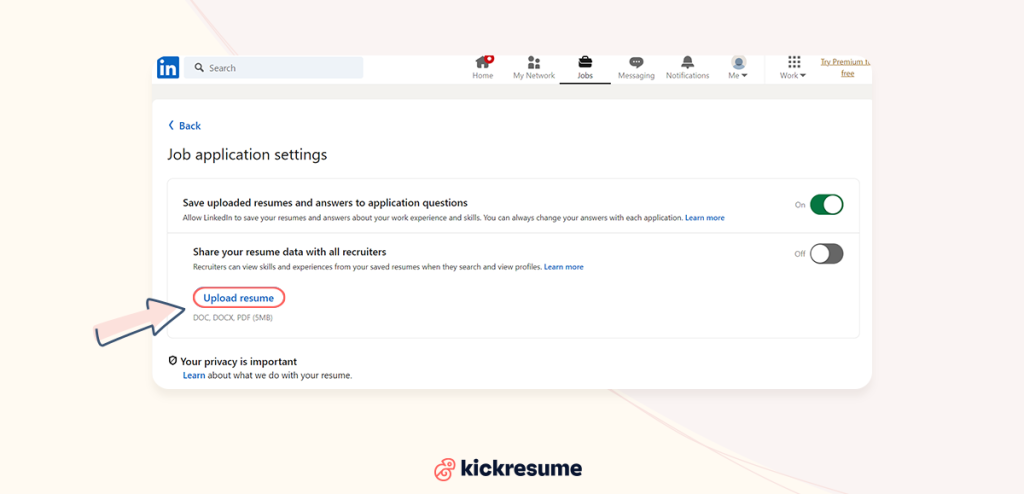 Done! LinkedIn now remembers the resume, and you can find it in the "Recent Resumes" section the next time you apply for a job through LinkedIn.
Why your resume doesn't belong on LinkedIn
Of course, uploading your resume to LinkedIn during the job application process is fine. After all, most employers still want to see your resume and don't satisfy themselves with looking at your LinkedIn profile.
However, if you've been meaning to include your resume in your LinkedIn profile for the whole world to see, you may want to reconsider. Here's why: 
Your contact details become public. First, you'll receive more spam emails. That's almost a given. Second, if you include your phone number or a postal address as well, you may even be risking your safety. 
You announce your job search to the world. Does your current employer know that you want to change jobs? Because in most cases, you want to keep your job search a secret until you have a new job offer.
It's redundant. If your LinkedIn profile is correctly filled out, it already includes most information from your resume — and more.
You lose control over your professional document. Not only can your resume be downloaded and distributed by literally anyone now, but you're also giving up the advantage of tailoring your resume to a specific role and employer (which is something that you always want to aim for).
It may appear like you don't understand Linkedin. LinkedIn serves different purposes than your average job board. By putting your resume on LinkedIn, you communicate that you don't know how the platform works.
Ultimately, you should focus on creating a strong LinkedIn profile that will show you in the best possible light. Who knows, if it's good enough, you may not need that resume at all.
To achieve just that, check out our ultimate guide to getting noticed on LinkedIn.
This article was recently updated. The original article was written by Martin Poduska in 2020.
Junior Writer

Kaja Jurcisinova is a junior copywriter at Kickresume. Kaja completed her undergraduate degree in Art History at the University of St Andrews in 2018 and graduated with a Master's in Arts and Culture from the University of Groningen in 2021. She was an intern at multiple cultural institutions across Europe, including the Dutch Museum Association in Amsterdam, the Matter of Art Biennale in Prague, and the European Cultural Centre in Venice. At the moment, she resides in Visby on the Swedish island of Gotland.