Auto industry offers a wide range of exciting, high-quality and good-paying jobs. Furthermore, they often come with the possibility to advance into management and even ownership positions in the company.
From financial analysts to graphic designers, IT engineers and marketing experts — the automotive sector is rife with opportunities for everyone. So if you're all into cars and transportation and feel like your career is on cruise control, perhaps it's time to hit the brakes on the mundane and start looking for a new job.
Taking a plunge into an ever-evolving industry at the forefront of innovation may be difficult. But definitely not as hard as parallel parking or keeping your cool in rush-hour traffic.
Cars and carmakers
77 million cars are expected to be sold around the world by the end of 2019, according to Statista. With over 17 million vehicles sold every year, the United States is one of the largest automotive markets in the world. So, there's no reason to expect a shortage of jobs.
Thanks to the open investment policy, a large consumer market, a highly skilled workforce, available infrastructure, and local and state government incentives, many global car companies are choosing the US for their engine and transmission and for their R&D, design and testing.
And what about the employees? The average salary of an automotive service technician is over $40,000 per year. But top technicians can make north of $100,000 per year. And we're still not even talking about managers.
All of these speak about the fact that the auto industry is alive and kicking. And that's pretty fantastic news for both the employers and employees.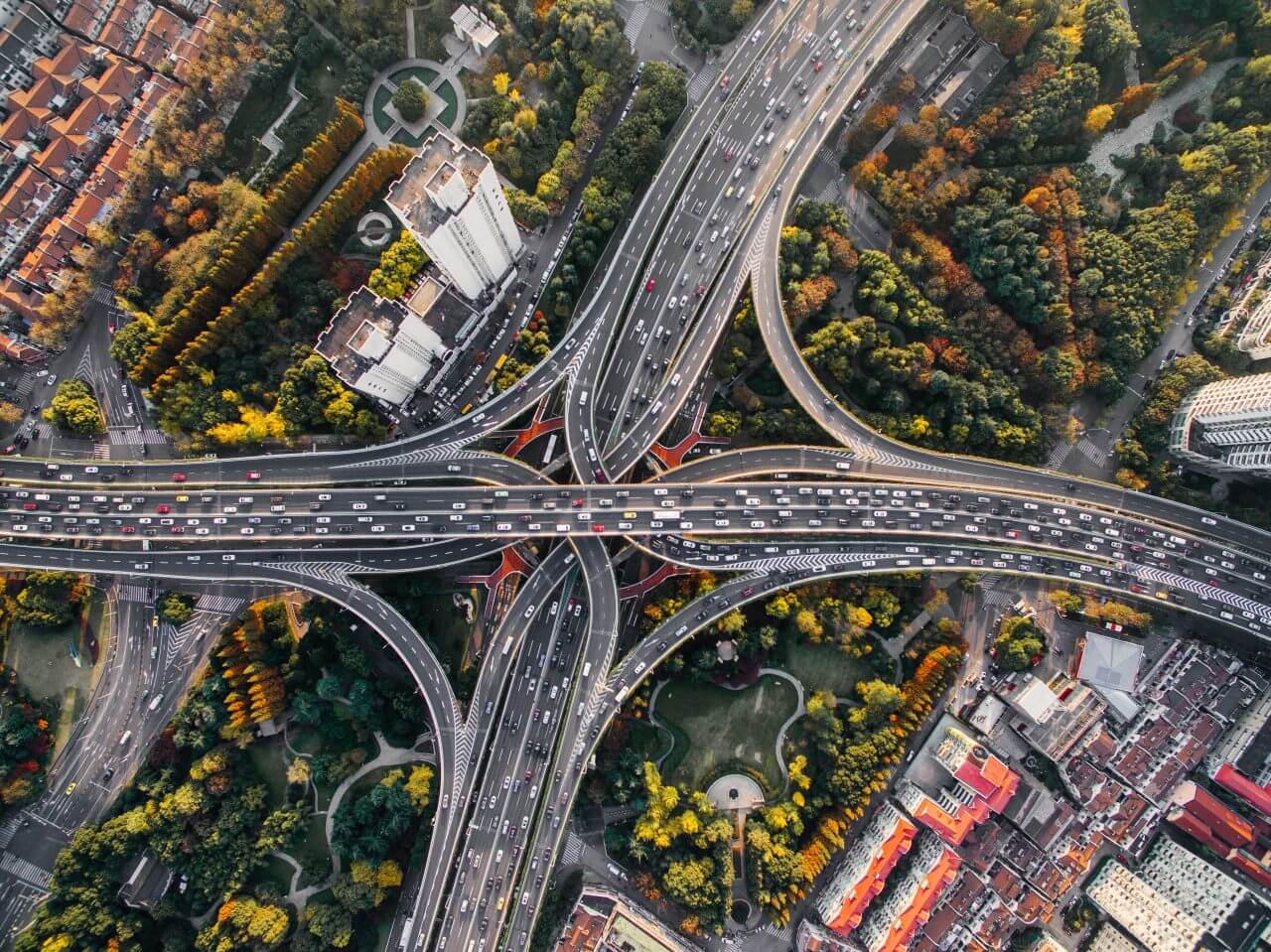 1. Resume summary
Many people omit the resume summary from their resumes. That's a missed opportunity.
Your resume summary is your digital handshake. In just a few sentences, it gives you a chance to pitch yourself in an attention-grabbing and persuasive way.
You want to come up with a paragraph that's 3–5 sentences long. It should state who you are, what you do and what makes you different. It should look like this:
Resume summary example
If you need some inspiration, here's our list of 200 powerful adjectives that will help you breathe life into your automotive resume.
2. Work experience
Undoubtedly, your former jobs have made you who you are today. You've gained valuable practical experience and insight. Let recruiters see that.
To help them navigate the section, list your work history in reverse chronological order. The most recent — and the most relevant — items should be placed at the top.
However, you shouldn't just state where you worked at and what was your job title. Use 3–6 bullet points for each job to detail your duties and specific achievements. Here's an example:
Work experience example
Are there any employment gaps on your automotive resume? In this case, consider using alternative resume formats such as a functional or a hybrid resume.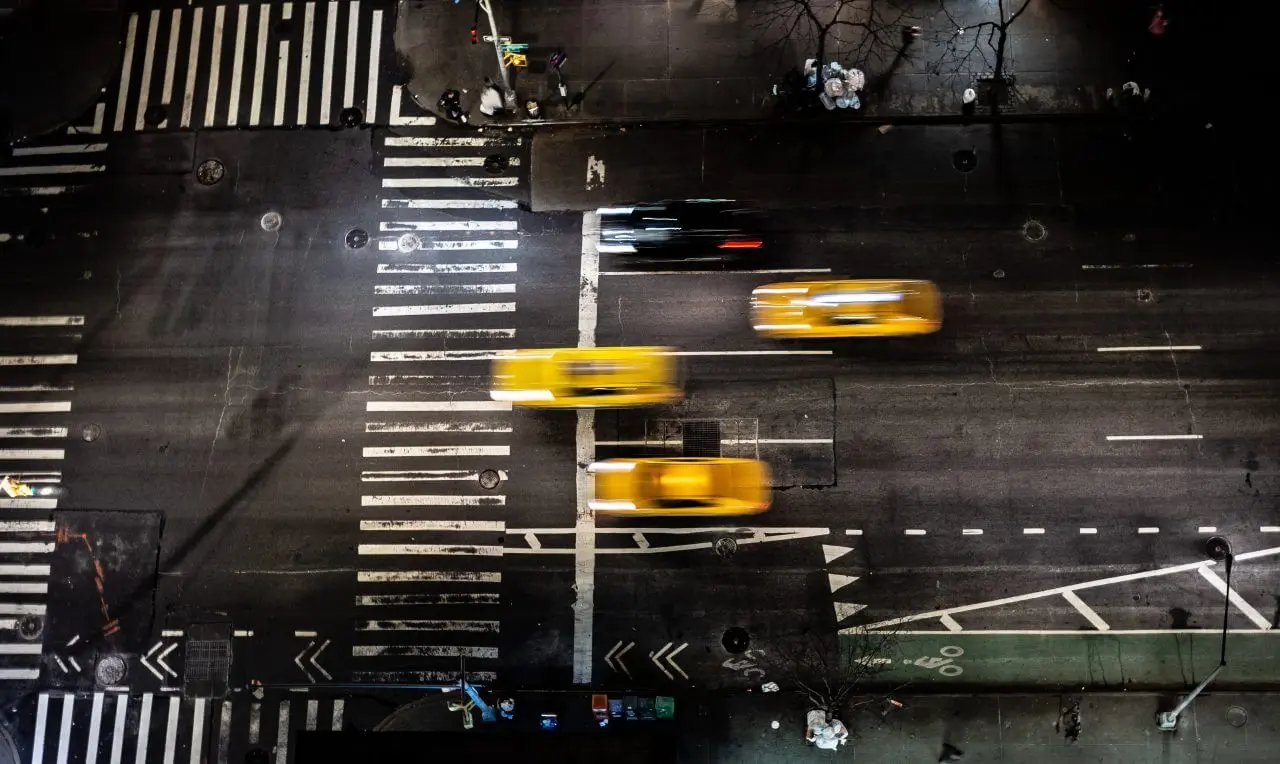 3. Education and licenses
Some specialised jobs in the auto sector require you to have a university degree. Some employers may even request that you include a GPA in your resume. If that's your case, learn more about how to exactly put GPA on your resume.
However, most of automotive jobs are suitable for high school and vocational school graduates.
In 2018, there was about 770,100 auto technicians and mechanics in the workforce (according to The Bureau of Labor Statistics reports). More than 50% of them were required to have at least a high school diploma. And more than 75% only had to go through an on-the-job training.
Naturally, you don't have tons of experience if you've just finished school. However, this is not a reason to despair.
Think of any job-relevant experience that you could put on your automotive resume. Have you volunteered at your uncle's workshop? Attended a conference? Spent several weeks interning at Porsche?
These valuable information can help your future employer better assess your career prospects. Professional licenses like an ASE certification also belong here:
Education and licenses example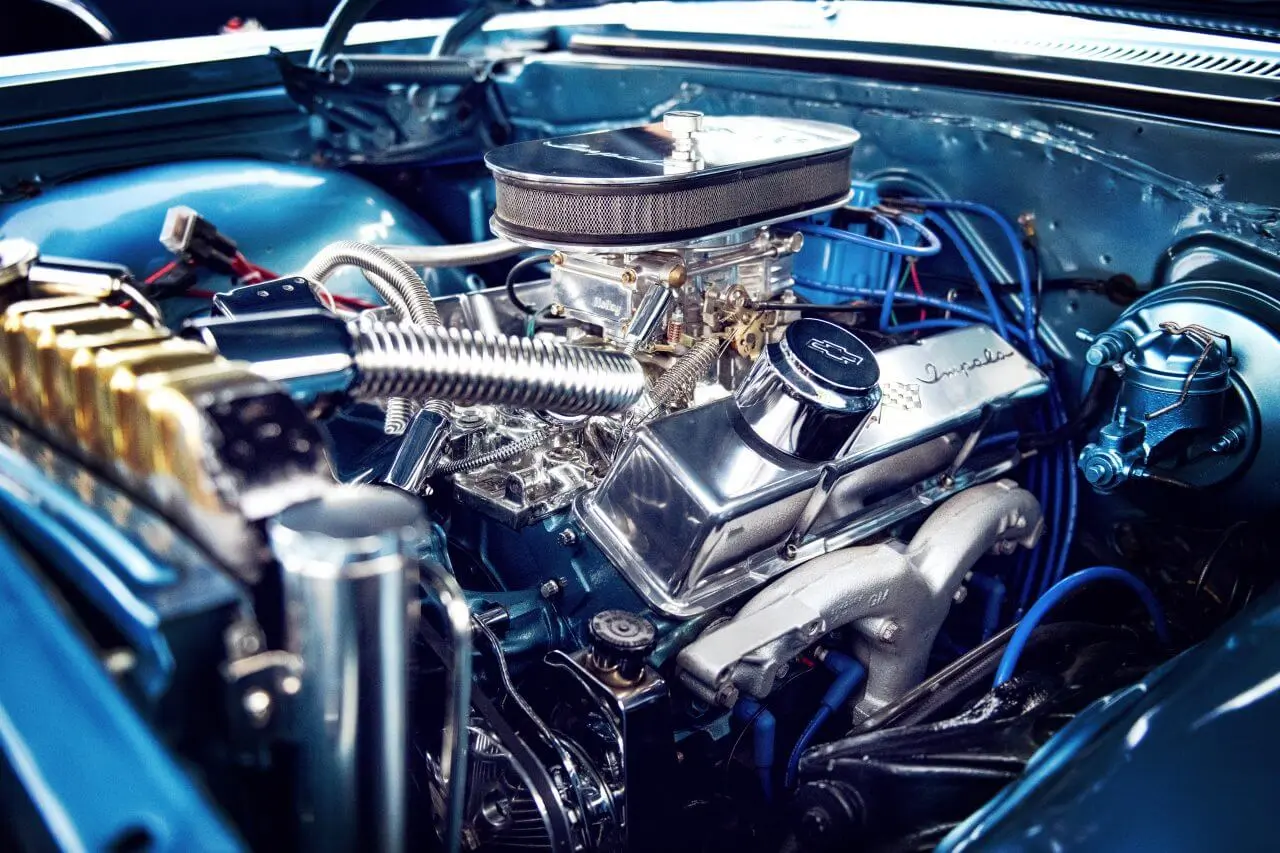 4. Skills
Make sure to tailor your resume to every position you're applying for. Include the most important keywords that you'll find in the job description.
Let's say you're after an automotive technician job. In this case, you should draw attention to your mechanical knowledge and diagnostic abilities.
What's more, an automotive engineer's resume should highlight the applicant's education, modeling skills and his knack for innovation.
First things first. Start out by creating a generic resume that will be a compilation of all your skills, work experience and education. And then — each time you come across a promising job offer — create a copy of your master resume and modify it to reflect the job posting.
Top soft skills in automotive
Top hard skills in automotive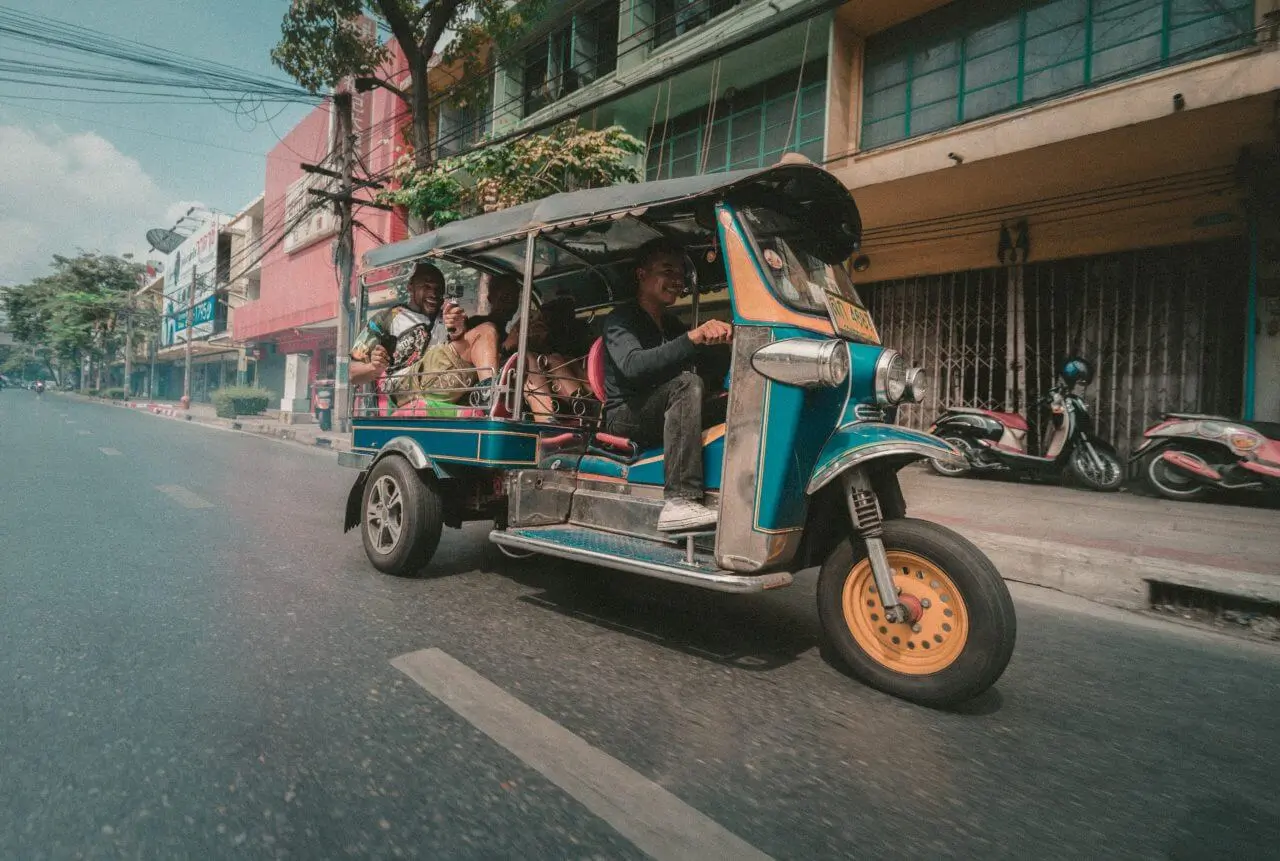 5 winning automotive resume examples to speed up your job search
Finally, let's put the theory into practice.
Here's a collection of 5 well-written automotive resumes. They'll help you get an idea of how other professionals landed their dream jobs and see how you can score yours, too.
1. Volvo Mechanical Engineer Internship Resume Example
This is a superb resume example for recent graduates and young aspiring professionals. If you've just finished school and lack solid hands-on experience, make your academic career the first thing recruiters will see on your resume.
Speaking of formatting, it should always serve a purpose. Bullet points are particularly useful when you need to create lists or want to present short bits of information. Full sentences, on the other hand, are handy when you want to make a story unfold or need to provide an explanation.
Mechanical Engineering Intern at Volvo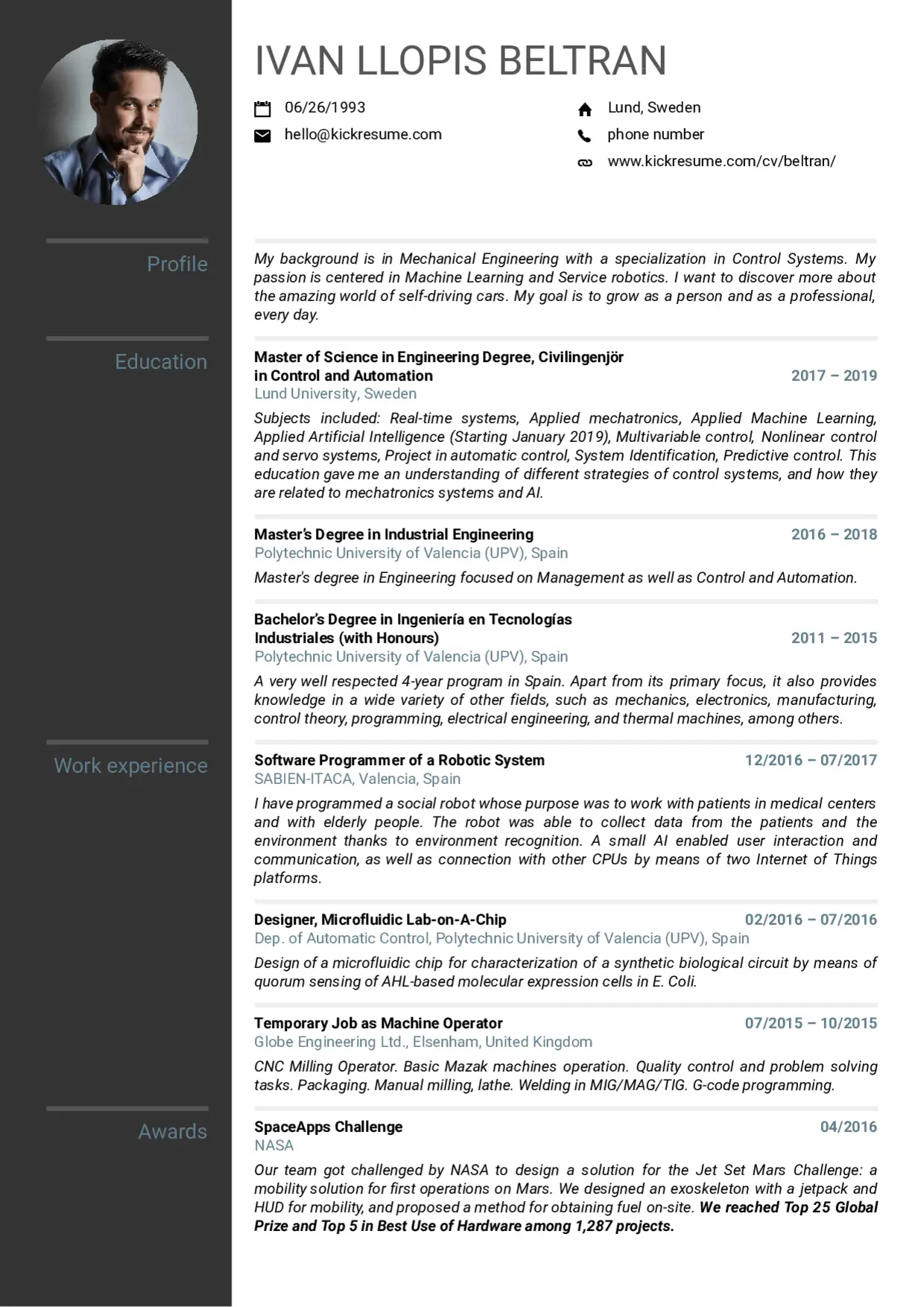 2. Uber Test Autonomy Analyst Automotive Resume Example
Seasoned professionals can use up more than one page on their resume to present their extensive work experience in chronological order. But this doesn't mean that you should let your resume become a 700-page long autobiography.
If something's recent it also means it's more relevant. That's why you should give more attention to more recent jobs. Older ones will do with a brief description, enabling you to save some valuable space for more important details to put on your resume.
Uber Test Autonomy Analyst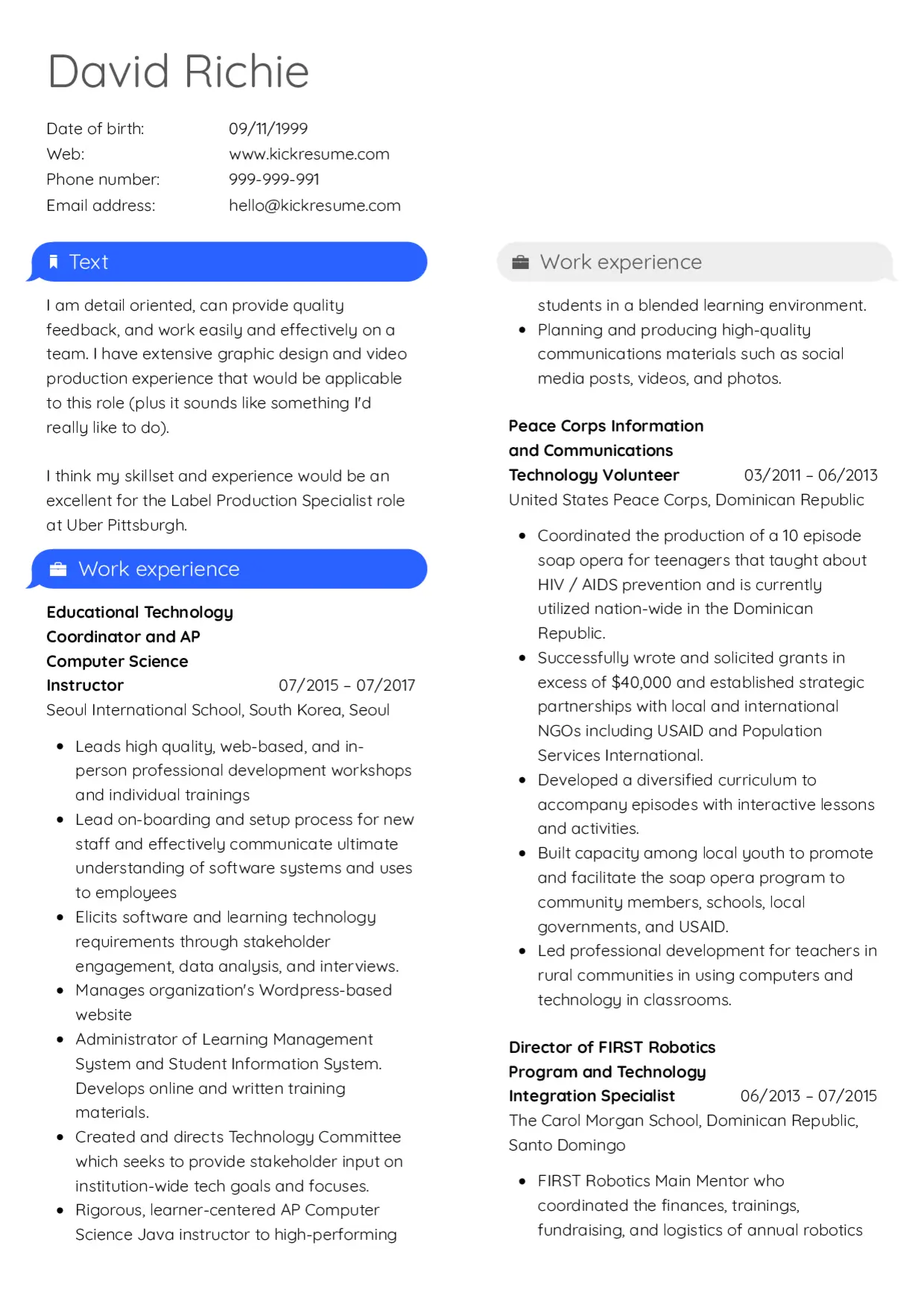 3. Yamaha E-Commerce Executive Resume Example
Your profile summary should answer three essential questions:
Who you are — "A highly motivated e-commerce professional"
What you do and for how long — "4+ years of work experience in online sales and business development"
Why you're special — "Successful track record of expanding the business through various channels"
Don't forget to use action verbs in the past tense throughout your Work experience section. They'll help you highlight your job responsibilities. If you planned on using personal pronouns, it's better to leave them out.
Developed.

Delivered.

Maximised.

Managed.

Grew.

Monitored.

Researched.
Also, list your transferable skills in Skills or in a separate Core competencies section. If you're unsure which soft skills to include, try to mirror the job description. This way you'll make the ATS recognise you as a fitting job applicant that matches the requirements.
Yamaha E-commerce Executive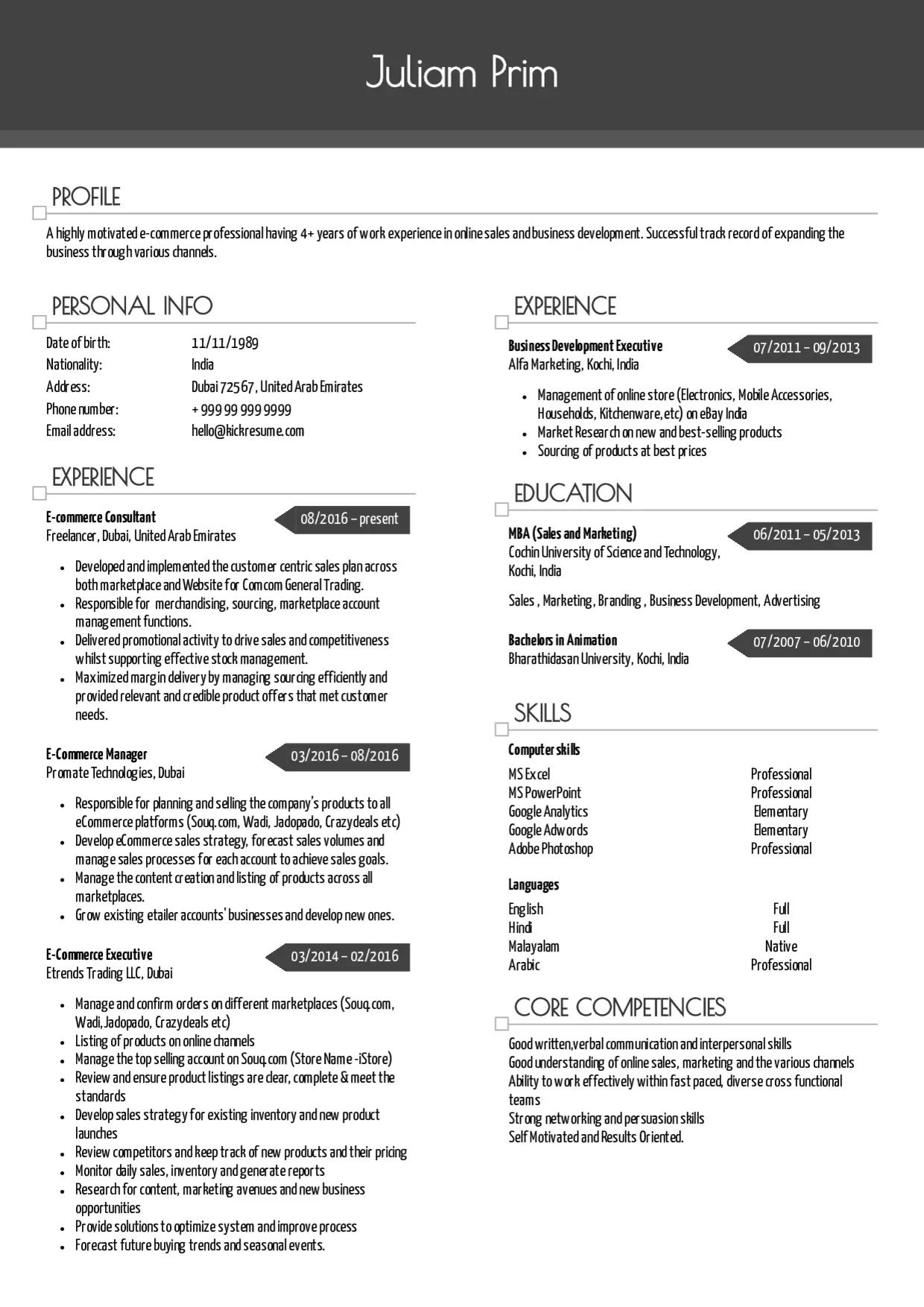 4. Porsche Holding HR Manager Automotive Resume Example
This resume is a proof that even the most minimalist career documents can help you make a good impression and land a high-profile job.
Above all, a good resume is clean, simple, and easy to read. It follows conventions and uses standard fonts such as Times New Roman, Arial or Calibri.
All content, except for headers, should be one font size. But don't be afraid to use bold whenever you want to highlight section headers or important bits of information within paragraphs.
Human Resource Manager at Porsche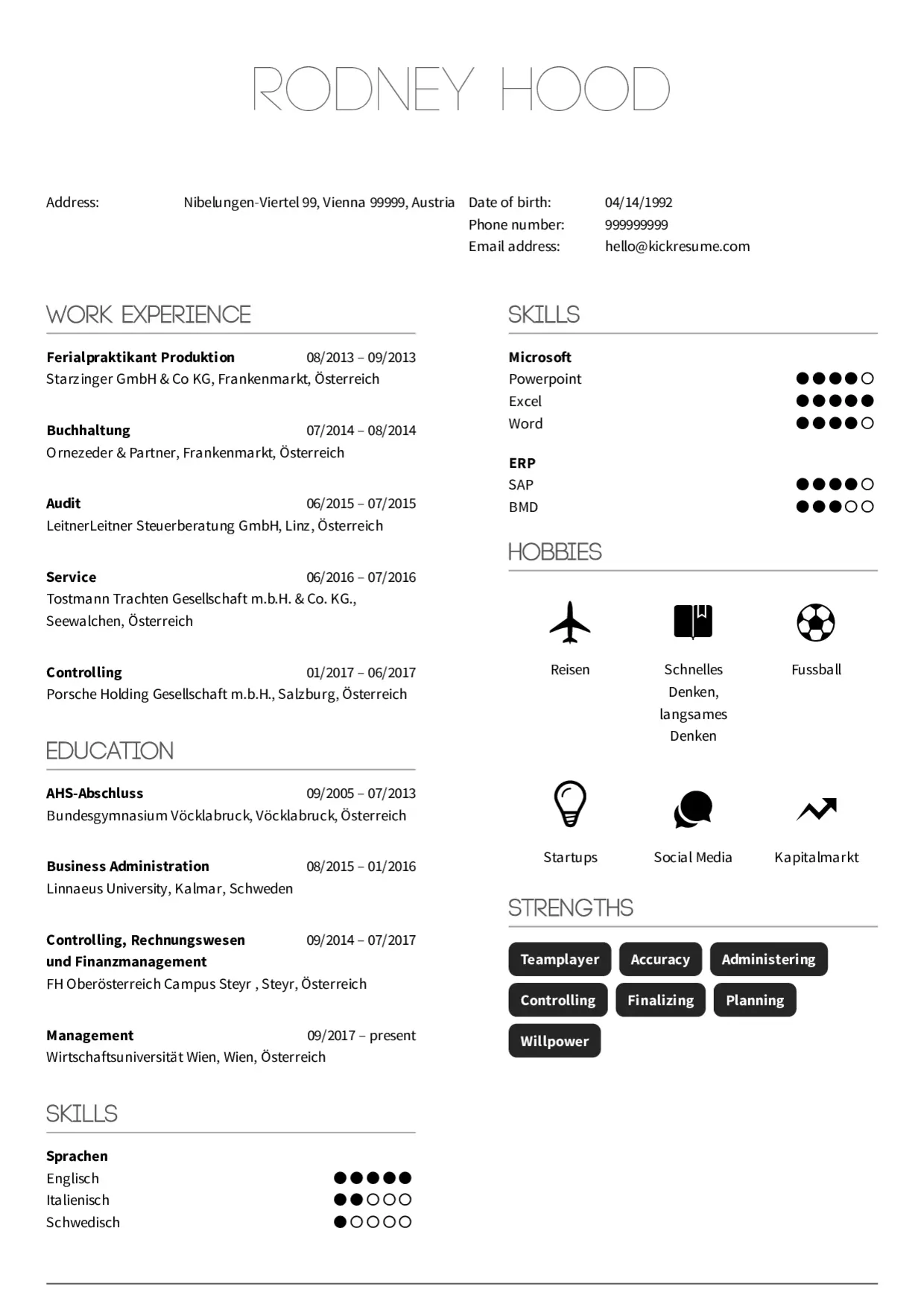 5. Automotive Technician Resume Example
The resume stands out thanks to an extensive profile summary that puts a spotlight on soft skills by including powerful adjectives such as:
performance-driven

hard-working

strong attention to detail

accuracy

determination

excellent problem-solving skills
Remember that numbers always get a lot of attention. So use them throughout your resume to underline your achievements:
Job accomplishments - "Increased the customer satisfaction with provided services from 87% to 95% within one year"
Academic achievements - "Top 10% of the Program" or "GPA 3.95"
Other job-relevant information - "conference attended by 500 automotive industry experts"
Automotive Technician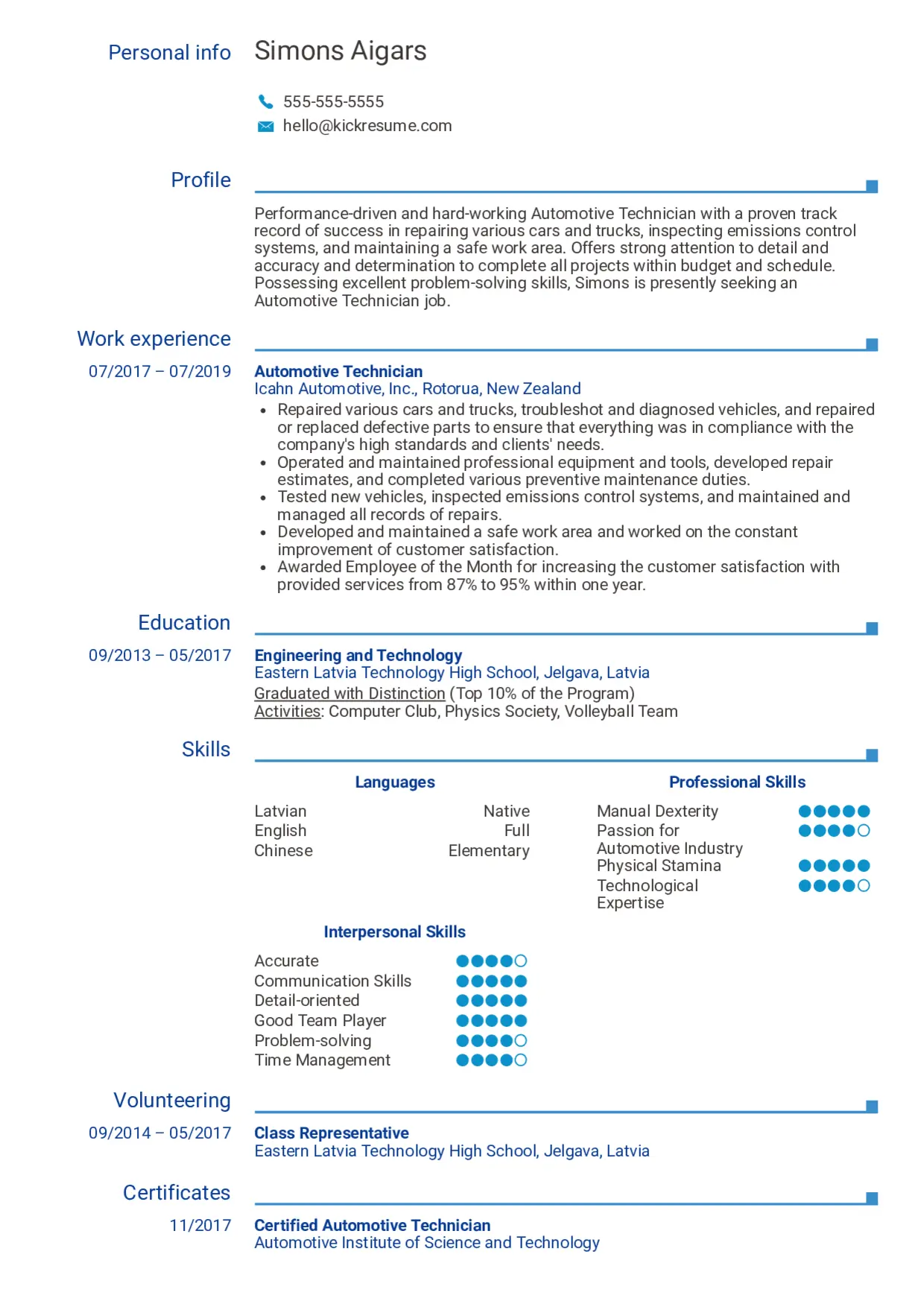 Still not enough? If you want to see more examples from real professionals, check out our resume examples library!
Career & Resume Writer

Jakub Kapral is a former professional linguist and a career writer at Kickresume. He has written almost 100 diligently researched resume advice articles and his texts are visited by thousands of people every month. Jakub is a natural teacher who looks to help those who want to enhance their career prospects. He's also an avid drummer and a proud father of two.