Oh, Canada — the land of opportunities and nice people. Many perceive the country as open and friendly towards immigrants. But is it, really? Because in spite of its relatively open immigration policy, to get a job as a foreigner in Canada is not a stroll in the park.
To make it easier for you, we bring you a short summary of the most pressing questions that you might have if you're thinking about moving to Canada and starting a job search as a foreigner.
You'll learn about the salaries, best job sites, most needed professions in Canada, and more.
So take out your maple leaves and tape up your hockey sticks because we're about to get started!
Is it easy to get a job in Canada as a foreigner?
Frankly speaking — no. It takes time and Canadian standards are high.
You'll be expected to have a top-notch resume, be fluent in English or French language (depending on the area), and have relevant job experience.
You'll also need a work visa.
However, there are plenty of jobs for skilled immigrants in Canada, and there are jobs that are really in demand.
Some of the most needed professions in Canada are:
Software engineer
Accountant
Cloud architect
HR manager
Electrician
If you're any of these, finding a job in Canada shouldn't be too hard for you.
Canada also needs tech workers of any kind — badly. The most people-hungry industries in Canada belong to the STEM category — science, technical, engineering, and mathematics fields, followed by healthcare and social assistance.
If you're a professional in a different field, don't despair. The situation is improving. In fact, more than a quarter of Canada's workforce consists of immigrants right now.
And as it happens, the baby-boomer generation is retiring, which is why companies have to look for options outside their national borders. Canadian policymakers are aware of that, which is why they're open to accepting more workforce from other countries.

Canadian job market
Things are good in the Canadian job market. This is thanks to a strong economy.
The Canadian economy has grown in 2021. At the same time, the unemployment rate fell from 7.0% in 2020 to 5.6% in November 2021. It's the 10th largest nominal GDP country.
Some of the strongly represented sectors are:
In 2019, the service industry was employing around 79.24% of the population.
The logging and oil industries, traditionally the country's primary sectors, remain crucial for the economy.
Canada also has one of the leading entertainment software industries.
The high-tech industry is also strongly represented in the country's economy.
By the end of Q4 2021, Canada had over 900K unfulfilled positions due to the lack of skilled workers and fast economic growth, which is also the highest number of unfulfilled jobs ever recorded in Canada.
What is Canadian immigration policy like?
Over the years, the migration process to Canada became increasingly easier.
One of the key documents regarding immigration was announced back in September 2017. It was the first time that ministers agreed on a multi-year immigration plan instead of just a single year.
It also set a new immigration goal:
In 2019, Canada was ready to welcome 191,600 foreigners and 195,800 in 2020.
In reality, this number was a little lower by a couple thousand.
However, in 2021, more than 400K of immigrants entered Canada.
These numbers give you a pretty good chance of getting in, right?

Immigration programs
Generally speaking, most Canadian immigrants come from the so-called Family and Economy classes.
The Family Class program is here to help families reunite. If you want to be eligible for this program, you need to have a Canadian permanent resident (who is your family member) to support and sponsor until you become a Canadian permanent resident as well.
The Economy Class program supports professionals and skilled workers to come to Canada and potentially obtain permanent residency.
By applying to one of these programs, you may be able to obtain a visa to legally stay and work in Canada.
Work visa in Canada
Generally speaking, it's important to demonstrate that you have ties to Canada in order to be eligible for a legal stay and work visa. Moreover, you should convince the immigration officer that:
you already have a job offer confirmed
there are no criminal records
you have no visa violation track
you have valid documentation such as a passport
etc.
For more detailed information related to (economic) migration to Canada, go and see the websites in the chapter below.

Local differences
There are, however, differences based on the location in Canada. As some of the provinces are also implementing their own plans for the employment of skilled workers from abroad, taking the situation into their own hands.
For instance, British Columbia is lacking one person for every 25th job. That is also part of the reason why the government has decided to run a program called Tech Pilot to attract new employees from foreign countries.
Regional immigration policies
Various provinces and territories of Canada can also act on the immigration policy separately, inviting and setting up their own conditions for skilled workers to come and live there.
To give you a hint of what's on the table, here are links to the websites of the three largest provinces that explain how to find a job and get accustomed. The most populated one in Ontario, with Toronto as its biggest city.
Learn more about both at OntarioImmigration.ca, TRIEC.ca, and TransferWise's blog. For Quebec, follow the link to the Immigration-Quebec website.
In case you prefer the third most populated province of British Columbia, you should click on WelcomeBC.ca.
Essential websites for immigration to Canada
Probably the most useful one is the official government site Canada.ca. Here you can find most answers to any questions you can come up with — from employment insurance, through getting a passport and finding a job, to immigration and citizenship in Canada.
If you're planning for more than just a tourist stay in Canada, head straight to the Immigration and Citizenship section.
A community website of like-minded people who moved to Canada from abroad and want to share their knowledge and everything they had learned.
"We remember the uncertainty and the excitement of the new and unknown. We secured work permits and jobs and discovered neighborhoods and places to live and we get what it takes to make a successful transition from other countries," reads the site.
In case you need help and support in finding a job or you want to get more first-hand information about the relocation, employment, and education in Canada, Canada InfoNet is the way to go.
Funded by the Immigration, Refugees and Citizenship Canada bureau, it can connect you with the Canadians who work in the same profession as you, and they'll become your mentors, thus helping you integrate better.
Zero2Hired is a project founded by John Ribero and Connel Valentine who both come from the recruiting industry and try to support people looking for a job in Canada.
Connel himself came to Canada as an immigrant, which gives him a unique advantage. He knows what he talks about and shares his valuable know-how on Quora.
CareerEdge is a platform that wants to help "break the no experience, no job cycle" by connecting Canadian employers with talent looking for work experience in the country.
The goal is to help newcomers to Canada get a paid internship and help them launch their careers. The internships come from various engaging industries such as business, finance, HR, public services, etc.
We've already mentioned the new options for foreigners to get a work permit in Canada through the Canada Express Entry platform.
Everything is explained here — from what the system brings in, various articles and updates, all the way to the workings of the Provincial Nominee Program.
How to get a job in Canada as a foreigner
If you're thinking about finding a job in Canada, you probably have your reasons for moving. Be it family, quality of life, adventure, new life, politics, or anything else, keep in mind that the process may be lengthy.
And you need to prepare your documents beforehand.
This is how you get a job in Canada as a foreigner:
Look for job opportunities.

If you're not Canadian or don't have a permanent residence in the country, the first thing you should do is in fact browse job search portals or explore your network. In other words, look for a job.

Secure a job offer.

This is important because you need to have a confirmed job offer from a Canadian employer before applying for permanent residence in Canada.

Apply for a work permit.

Once you have a job offer, you can apply for a temporary work permit to work legally in the country. 

Pick a skilled worker permit.

That is if you plan to live in Canada in the future and stay as a permanent resident.

Apply through a system called Express Entry.

This is the step you should take if you weren't successful with landing a job offer. You can apply through Express Entry if you're a skilled foreigner. The most sensible first step then would be to read the conditions and find out if you're even eligible for such a permit. 

An alternative way is to get invited by the province or territory through the Provincial Nominee Program.

This program aims at those skilled workers who "have the skills, education and work experience to contribute to the economy of a specific province or territory," Of course, you must be eager to live in a specific province which might prove difficult if you don't know the province that well.

Get a special work permit.

This option is intended for specific groups of workers such as "special work permit programs for live-in caregivers, business people, and agricultural workers."
How to start a company in Canada as a foreigner
If being an employee isn't your thing and you prefer to become a Canadian employer, there's a way too.
If you're thinking about running your own startup in Canada as a foreigner, you can receive support for this. In fact, Canada's startup visa is the first program of its kind in the world.
As a successful applicant, you'll be able to move to Canada and get permanent residency without any conditions for the success of your business. Sounds good, doesn't it?
Apart from the basic criteria, the only thing required is to "secure a commitment from a designated Canadian angel investor group or venture capital fund to invest in your business idea." You can find full information at Canada.ca.
What languages to speak if you want to get a job in Canada as a foreigner?
Once you decide to move to another country for good, you'll be expected to learn at least the basics of one of the two of the country's official languages.
The two languages are English and French.
Official government institutions cover both languages. Take Quebec, for instance. The official language here is French. However, the Constitution requires all legislation to be enacted in both French and English, and court proceedings may be conducted in either language.
However, you should be careful when picking the city or province, as it might be more difficult to make friends in some parts. That is if you don't speak the majority language in the area.
If you don't speak at least one of the official languages well, it'll be extremely hard for you to find a good job. It really is a necessity, as you'll be fighting over positions with native speakers. You must prove to your potential employer that you speak the language well.
Canadian job search sites
If you made up your mind and you want to move to Canada, taking a look at job portals is always a good place to start.
Find out what vacancies are available, upload your resume, and receive notifications. Among the most popular Canadian job portals, you can find sites such as Monster, Canada-jobs, Indeed, Eluta, and many others.

Canada-specific resume and cover letter tips
Now that you're browsing through the job portals, you probably need to upload or send your resume and cover letter.
What are some of the Canada-specific resume and cover letter rules that you need to adhere to?
Resume tips
Never-ever indicate your age, ethnicity, or looks. For this reason, we also advise you not to include a photo on your Canadian resume.
Avoid mentioning your personal information, too — such as relationship status or sexual orientation. No one cares and it's not relevant for the job.
Always tailor your resume to a specific job offer. Changing just details can get you far.
Use keywords. Most recruiters in Canada use online tools to select the best resumes.
If possible, include international experience on your resume, even if it's a volunteering position. Show that you're not afraid to relocate and adjust to a new culture.
To see this applied in practice, look at the resume sample below:
Government of Canada Digital Media Manager Resume Sample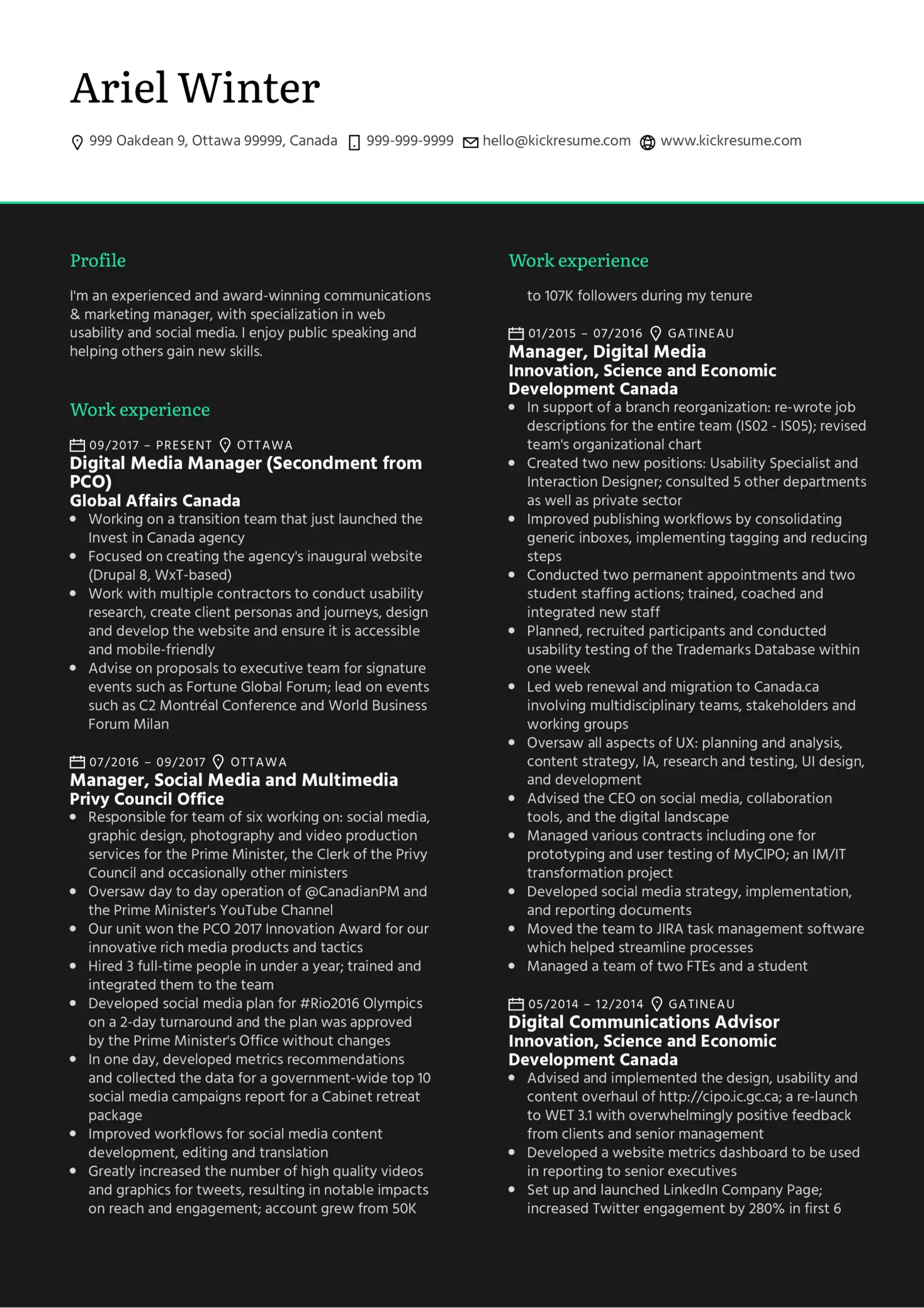 For more tips on how to write the perfect resume, read our complete resume guide. You'll find there everything you'll ever need!
Cover letter tips
In Canada, a good portion of a cover letter is meant for talking about the company itself. Show off your knowledge about the company and explain why you want to work for them.
Demonstrate why you're the perfect fit for the role. Don't just repeat the information listed on your resume.
Never forget to include the date, the name of the recruiter, their address, your address, and a polite farewell.
Do you see? It's not that hard! If you're still unsure, find inspiration in the cover letter sample or read more in our cover letter guide.
IBM Junior Product Manager Cover Letter Sample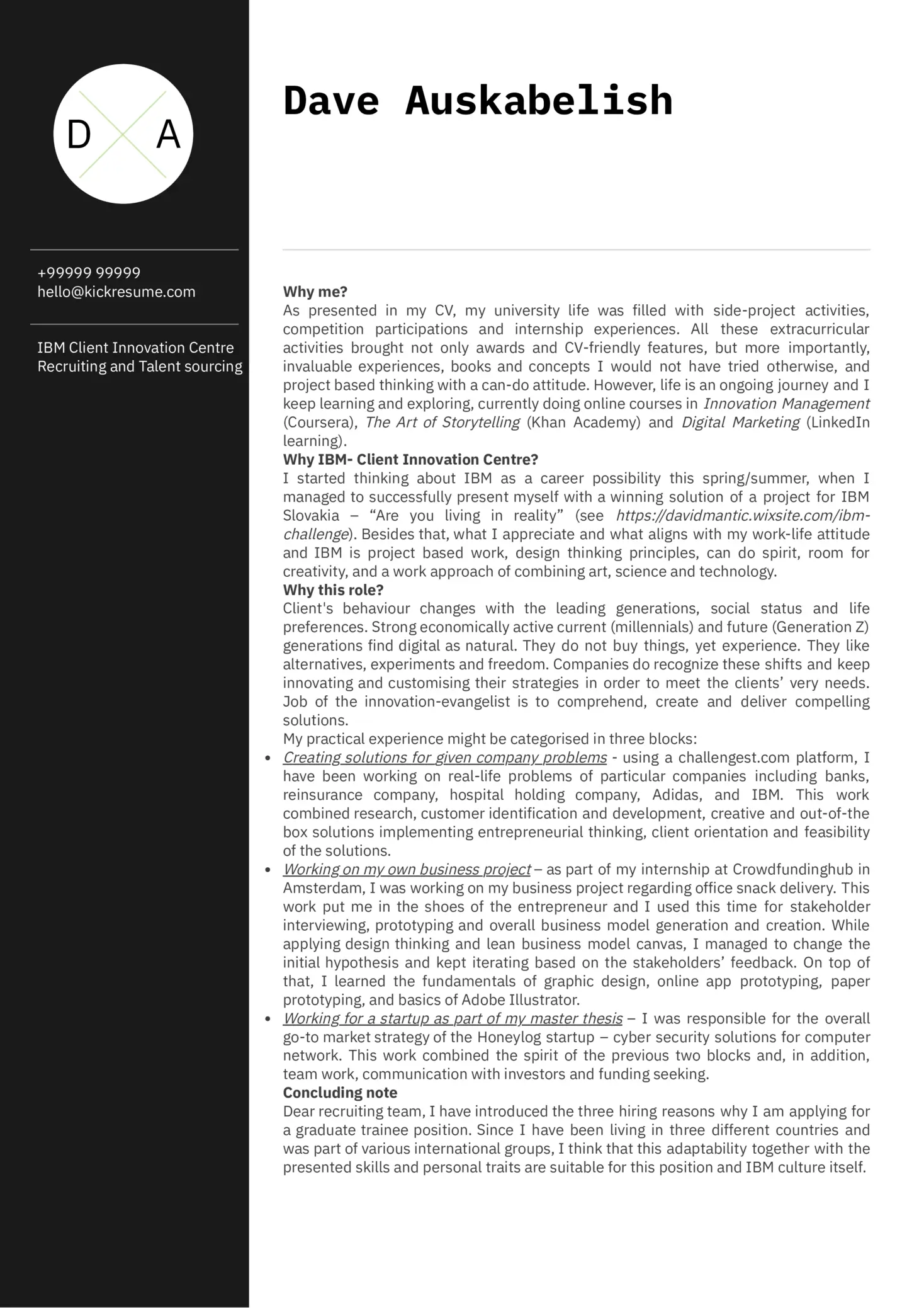 Popular cities to work in Canada
Canada is a huge country with different weather, culture, and language in its various parts. Because of that, make sure the area you choose for life will be a good fit for you. Research before you make a decision to move.
If you don't mind at all and what matters to you is to find a job, the top 5 cities with the highest number of job offers are:
Kelowna, British Columbia
Quebec City, Quebec
Calgary, Alberta
Saskatoon, Saskatchewan
Abbotsford, British Columbia
What may surprise you is that some of the largest cities such as Toronto or Montreal aren't even on the list!
However, if you like the big city life, you can opt to look for a job there as well. There are plenty of work options available, too.

Salaries in Canada
One of the main reasons why people relocate to Canada is the good quality of life ensured also by the height of wages.
The median salary in Canada is $54,630/year
The minimum wage is $15.55/hour
The highest average salaries (earned by doctors) are $150,000/year
However, always make sure you look into region-specific life expenses. How much you pay for services or rent can markedly vary in different parts of Canada.
Canadian related podcasts
Finally, to get you fired up for your Canada experience, we've put down some of the Canadian podcasts that can get you going.
"A podcast for the discussion of immigration law and policy. Each episode features 2—3 lawyers, academics, politicians, and stakeholders discussing current migration issues."
"Award-winning career advice blog & podcast! Hacking and reimagining an easier job search process for you!"
FAQ: How to get a job in Canada as a foreigner 
After reading all of this, have you decided that getting a job in Canada isn't for you? Then maybe a job in Germany, the UK, or Australia will be a better fit for you!
This article was recently updated. The original article was written by Michal Tomek in 2019.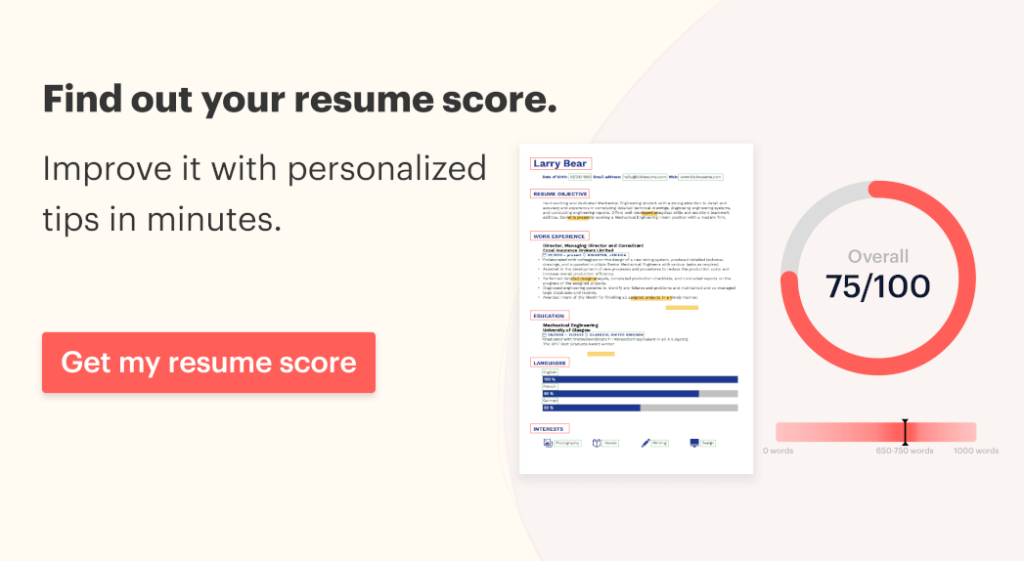 Junior Writer

Kaja Jurcisinova is a junior copywriter at Kickresume. Kaja completed her undergraduate degree in Art History at the University of St Andrews in 2018 and graduated with a Master's in Arts and Culture from the University of Groningen in 2021. She was an intern at multiple cultural institutions across Europe, including the Dutch Museum Association in Amsterdam, the Matter of Art Biennale in Prague, and the European Cultural Centre in Venice. At the moment, she resides in Visby on the Swedish island of Gotland.