Irish Prime Minister Leo Varadkar is going back to work as a doctor to help out during the coronavirus outbreak.
Sure, it's only once a week and he will continue to lead the government during that time, but it's a nice gesture. After all, he's not the only one who has to switch between jobs these days.
"Many of [Varadkar's] family and friends are working in the health service. He wanted to help out even in a small way," a government spokesperson said.
Indeed, many members of Varadkar's family work in medicine. His father (a doctor from India) and mother (a nurse from Ireland) met in London while working for the National Health Service.
What's more, Varadkar's partner Matthew Barrett works as a surgeon at a hospital in Dublin.
Currently we don't know the extent of his new responsibilities as a doctor.
What we do know, other other hand, is that he reportedly spent Sunday giving medical advice to concerned citizens over the phone.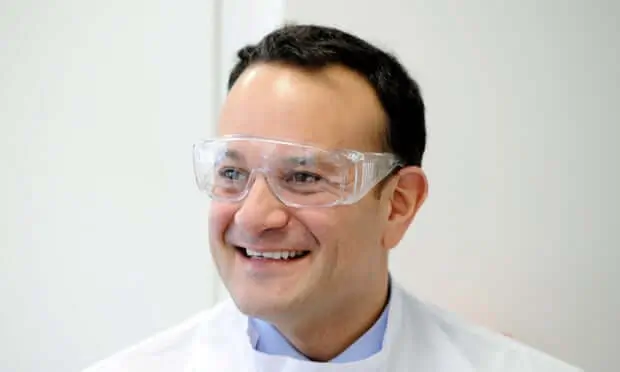 There has been 5,364 cases of COVID-19 in Ireland and 174 have died due to the disease.
The virus knows no boundaries, whether national or social. Among the more than 1.3 million cases recorded worldwide are celebrities, sports personalities, even highest government officials.
For instance, UK's prime minister Boris Johnson contracted the virus after he "shook hands with everybody." He had to be moved to intensive care yesterday as his coronavirus symptoms "worsened".
Irish PM as a doctor: merely a PR stunt?
Many reactions to Varadkar's actions were positive. Especially those that came from international audience.






Others accused him of doing this only for publicity. Many criticized him for underfunding hospitals and housing.


Anyway, there's a thin line between doing something as a PR stunt and a well-meaning gesture. Who are we to decide which is the case here? We like to see the best in everybody. As do some redditers.


Inspired by the Irish Prime Minister's commitment in the pandemic's frontline? Use that inspiration and turn your LinkedIn profile into a polished resume with our easy-to-use tool. Whether it's in medicine, leadership, or any field, make yourself an indispensable asset.
Editor in Chief

Martin Poduska is a resume expert and career advice writer at Kickresume. He leads Kickresume's team of writers and is the main person responsible for upholding the standards of expertise and quality on the blog. In addition to having written nearly 100 in-depth, painstakingly researched resume advice articles, as chief editor he has also edited and revised every single article on this blog. Tens of thousands of job seekers read Martin's resume advice every month. Martin holds a degree in English from the University of St Andrews and a degree in Comparative Literature from the University of Amsterdam.