Sure, creative resume designs are appealing. They're full of colors, icons and other visual elements.
After all, visually appealing career documents have a specific purpose — to make hiring managers pay closer attention to your resume. They can also help you stand out from the crowd of the 1,000 people that applied for the job.
On the other hand, a 2016 survey of more than 400 employers showed that 78 % of them prefer traditional resume designs to something fancier like infographics, online profiles or videos. In other words, this survey tells us to stick with basic colors, commonly used fonts and standard layouts.
Of course, a super-creative resume may not necessarily get you hired. Every job calls for a different kind of a resume and you should be able to tell when to use which.
It all depends on the type of job you're applying to, company values, and work environment. It also depends on many other things. We're going to discuss all of them below.
The traditional resume design is not dead
If you're applying for a relatively formal profession, you probably won't benefit from using a creative resume design. It would feel out of place, even somewhat inappropriate.
This mostly applies to typically non-creative fields like finance, consulting, law, academia, healthcare and government. Employers in these industries usually ask for neat resumes that look professional above else.
Sure, traditional resume designs don't look as interesting as modern ones but have their advantages.
First, standard formatting allows you to maintain high readability. It helps you demonstrate your achievements and experience very effectively.
What's more, a recent eye-tracking study on resume readability showed that additional graphic elements thwart recruiters' analytical and decision-making capability.
The visual mess also makes it harder for them to locate the most relevant information like skills and experience. On the other hand, a conservative layout doesn't distract hiring managers from the content and also helps applicant tracking systems process your resume with ease.
But in the end it's like with all things: balance is key.
If you you overdo it with fancy visuals, you can easily drown key facts in the background noise. At the same time, if your resume is conservative to the point of being dull, no hiring manager is going to pay much attention to it.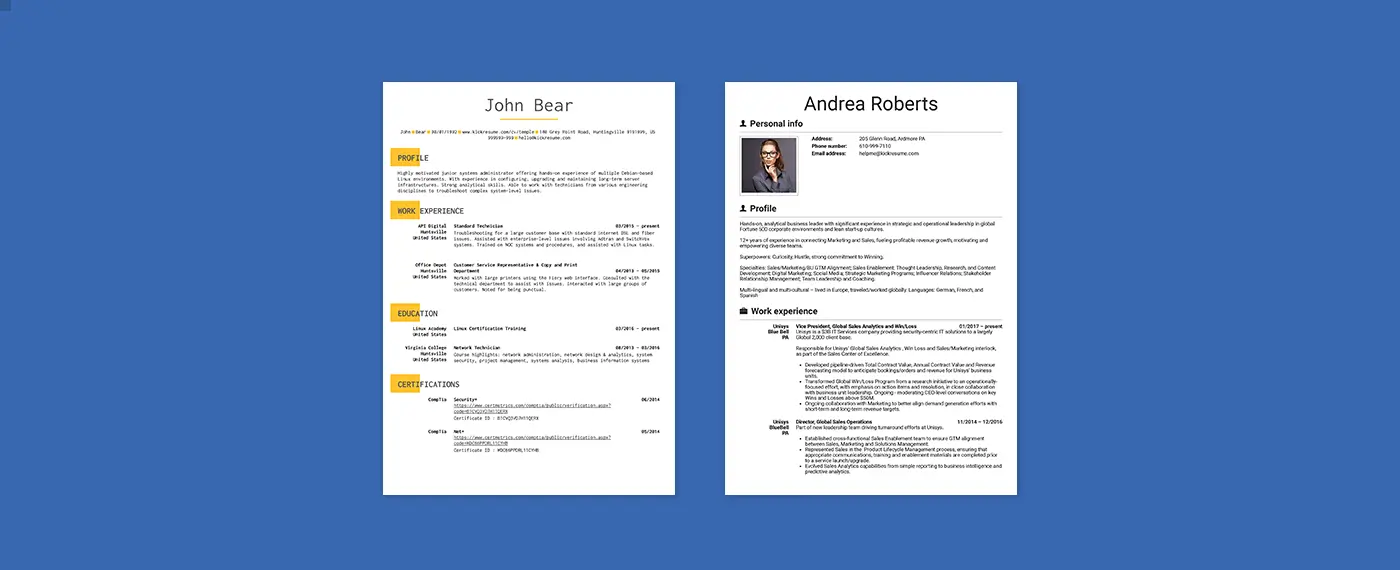 When to use a creative resume design
Certain professions are obvious contenders for creative resumes. And if the industry calls for it, why not take advantage and make a solid first impression?
Companies that welcome creativity are usually much more open to customized job applications. If you're hoping to score for a position in fashion, marketing, design or arts, you can give it a try.
Nonetheless, you need to be careful. Don't go overboard.
Origami. Poster. Comic book. An extended business card.
Using an unusual resume design is a great way to stand out from the crowd, especially when you're aiming for a position that values creativity or interactive skills.
More specifically, online portfolios and interactive resumes are useful for applicants who aim to include their own movies, songs or photographs for their self-presentation. Alternatively, a QR code generator can be quite handy to seamlessly connect a paper resume to your online portfolio or interactive resume. 
No wonder that unique resume formats can often go a long way in distinguishing yourself from other candidates.
But remember that even a creative resume needs to stay a bit down earth — you still need follow several basic resume-writing rules.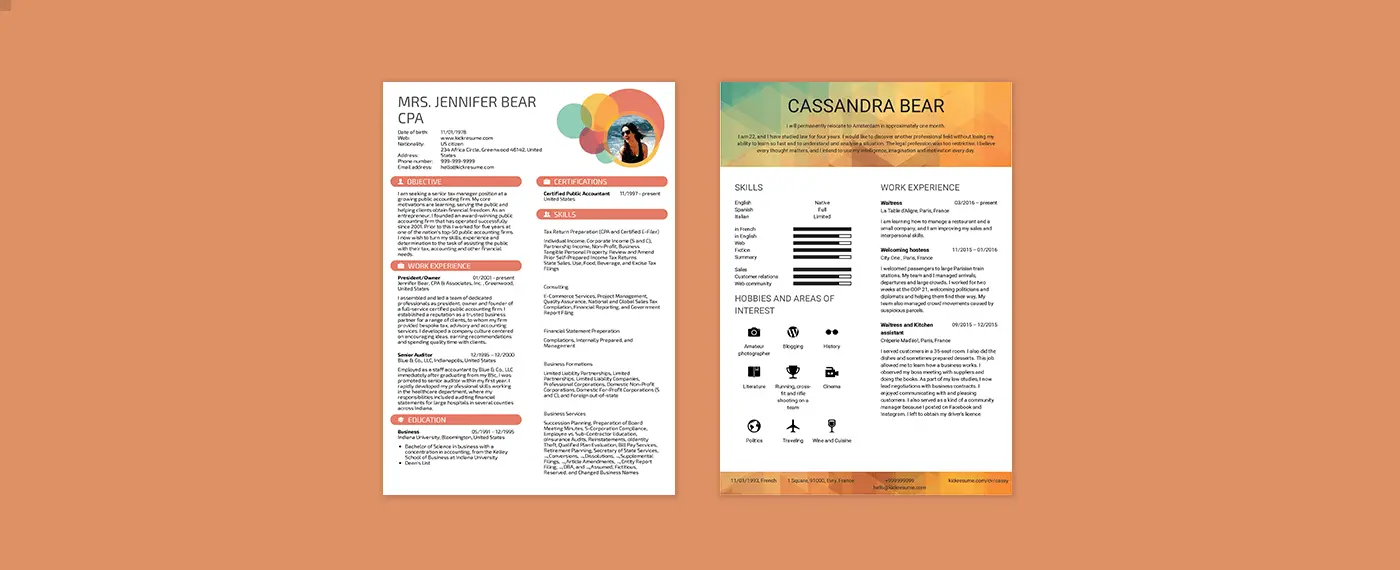 1. Keep formatting simple
There's nothing worse than going crazy with way too many graphs, shapes, background colors, outlandish fonts, weird alignment or irregular spacing. If you don't know what we're talking about, just check out the worst resumes floating around the internet.
Above all, make the important information easy to find, easy to read and easy to understand. The first one concerns your resume layout. The second one relates to your font choice. And the last one reminds you to mind your word choice and stylistics, too.
Lastly, don't forget to proofread your resume several times before sending it off. However creative it may be, a handful of mistakes or typos can easily ruin your job prospects and send your resume straight to the trash.
2. One resume — one color
Choose one color that you'll use throughout your resume. Use it for your section separation lines, bullet points or your position titles.
The key here is to use the color to draw the reader's attention to important parts of the text rather than distract them from the content itself. Here's an example of a well-designed resume that uses color with great style and taste.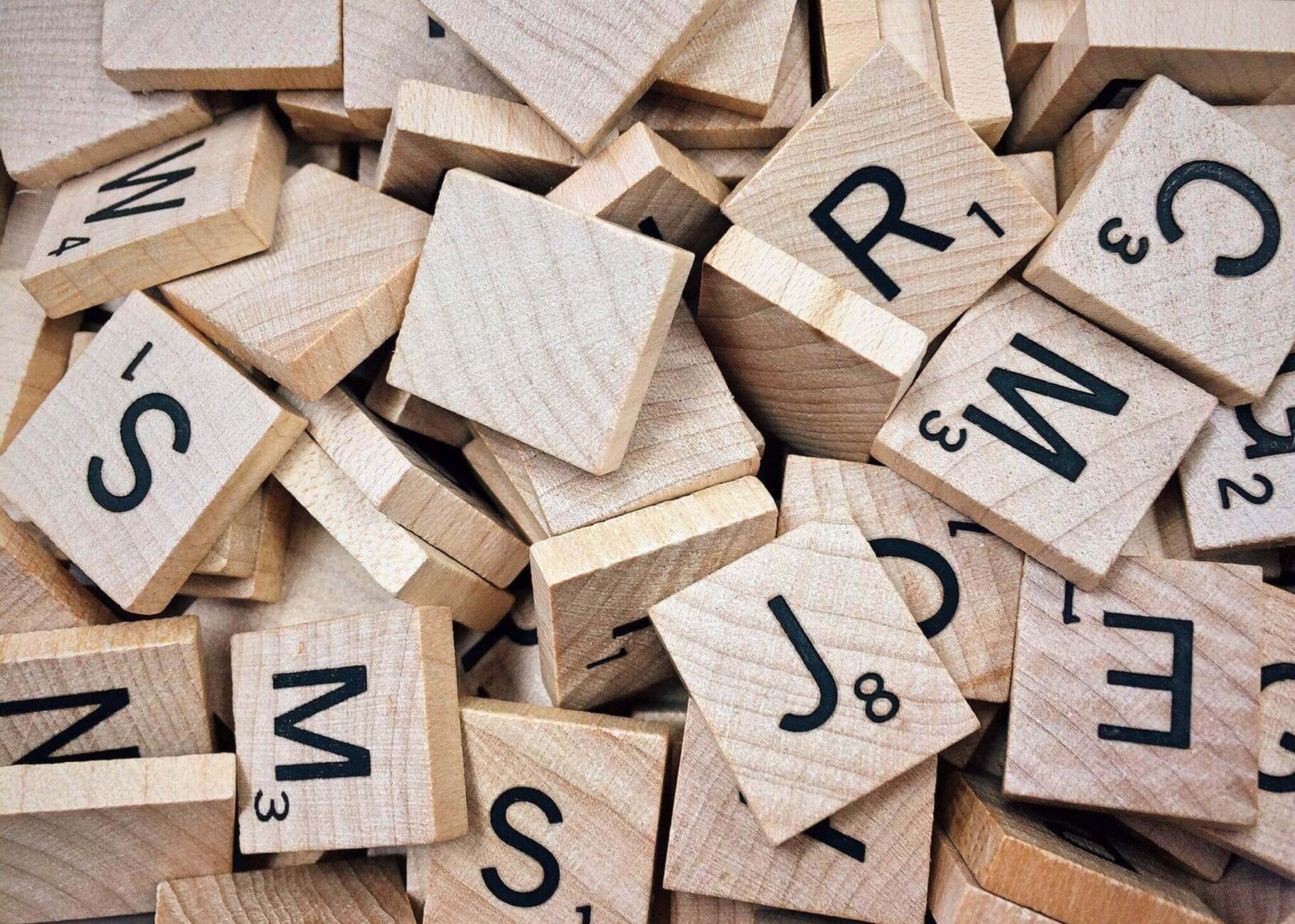 3. Don't lose your keywords
Be sure to use relevant keywords throughout your resume regardless of its style. Take the most important ones from the job description and put them near the top.
Also, try to make the keywords easy to find by both a human being and an applicant tracking system. It's not uncommon for overly flashy resumes to be disregarded before any humans even lay eyes on them. Avoid embedding them in overly complex charts or graphs.
On the other hand, you can always submit your conventional resume along with your creative resume, especially if you're applying online.
Make your creativity count
Most recruiters spend mere 6 seconds scanning a resume. So whichever resume style you're going to choose, be sure to stay clear and concise.
To have a better idea, here's a selection of 10 best resume templates to use — universal, creative and minimalistic.
In some cases, using a creative resume design can be a good idea. When the industry or your work experience asks for it, feel free to unleash your inner genius. But if you take it too far, act like an exhibitionist or do something bizarre just to draw attention to your resume, you'll never going to score a decent job.
Naturally, striking that fine balance may not always be easy. Your common sense should tell you what's appropriate. And if still in doubt, remember to choose the safe option. There's no shame in using the good old traditional resume design.
Career & Resume Writer

Jakub Kapral is a former professional linguist and a career writer at Kickresume. He has written almost 100 diligently researched resume advice articles and his texts are visited by thousands of people every month. Jakub is a natural teacher who looks to help those who want to enhance their career prospects. He's also an avid drummer and a proud father of two.