Got a resume? Great.
A cover letter? Even better.
But it's creating your own personal website that can ultimately help you get ahead of the competition.
Imagine you had a digital business card you can never lose. Everyone on the internet will be able to see it. Headhunters. Employers. Clients. Everybody.
First, know this: you don't really need any HTML knowledge or advanced design skills. With countless templates to suit your tastes, creating a website has become easier than ever before.
Ultimately, however, if you want to really make your website stand out, you need to go that extra mile and come up with something original that reflects your individuality. All you need is a bit of inspiration.
Here's a selection of 10 amazing personal websites and online portfolios. Ranging from online portfolios to interactive resumes and blogs, they will show you how to take your game to a whole another level.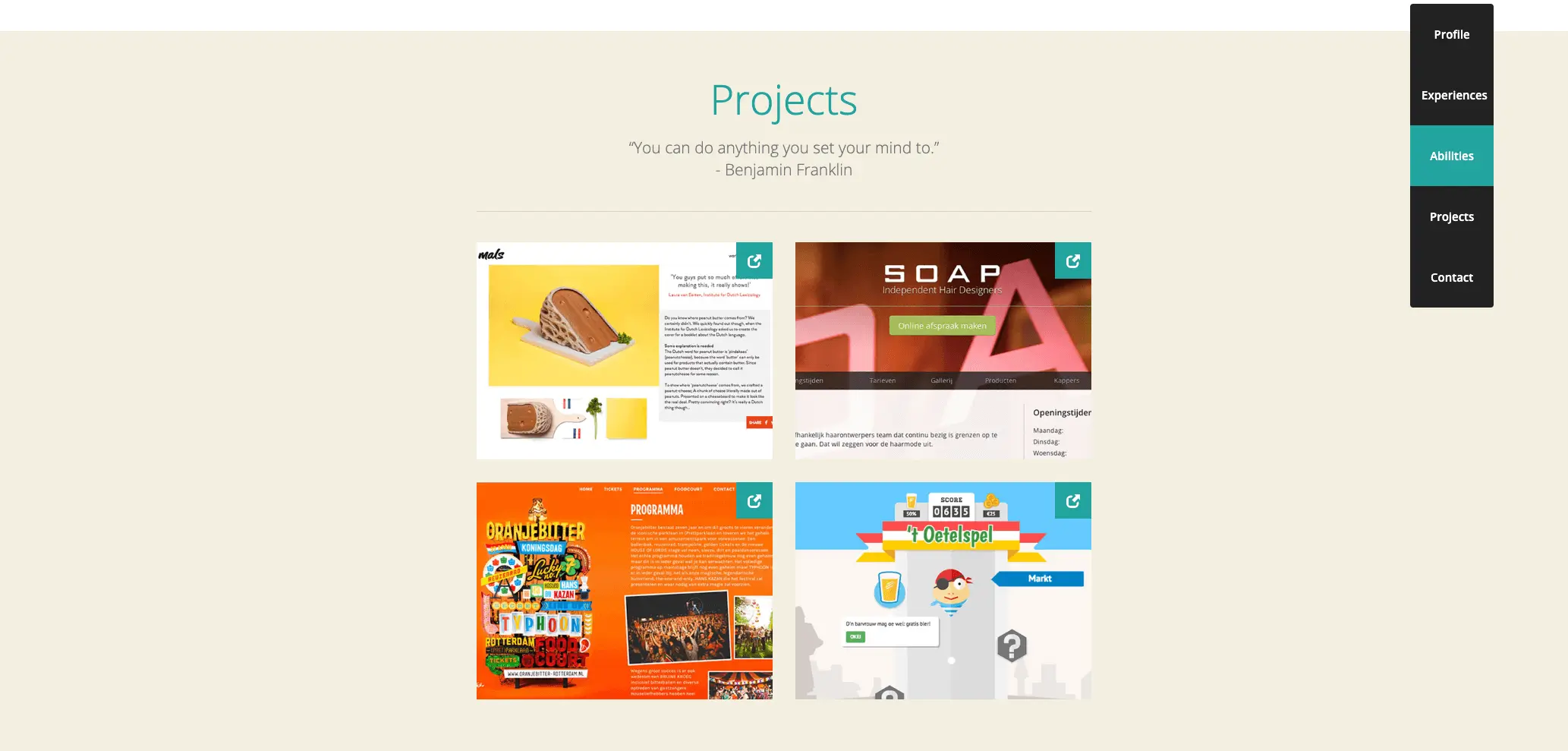 Web developers often come up with interactive online resumes to showcase their ridiculous coding skills.
What's great about websites is that the virtual page has no limits. You can scroll until your carpal tunnel kicks in and it will still look like it's all on a single page.
Once you manage to get to the bottom of the page, though, you're rewarded with an unconventional personal motto that speaks of the creator's vision and motivation:
"If I had asked people what they wanted, they would have said faster horses." (Henry Ford)
Also, take notice of the inclusion of LinkedIn and Twitter profiles. It's a smart move that will take anyone's networking potential to the next level.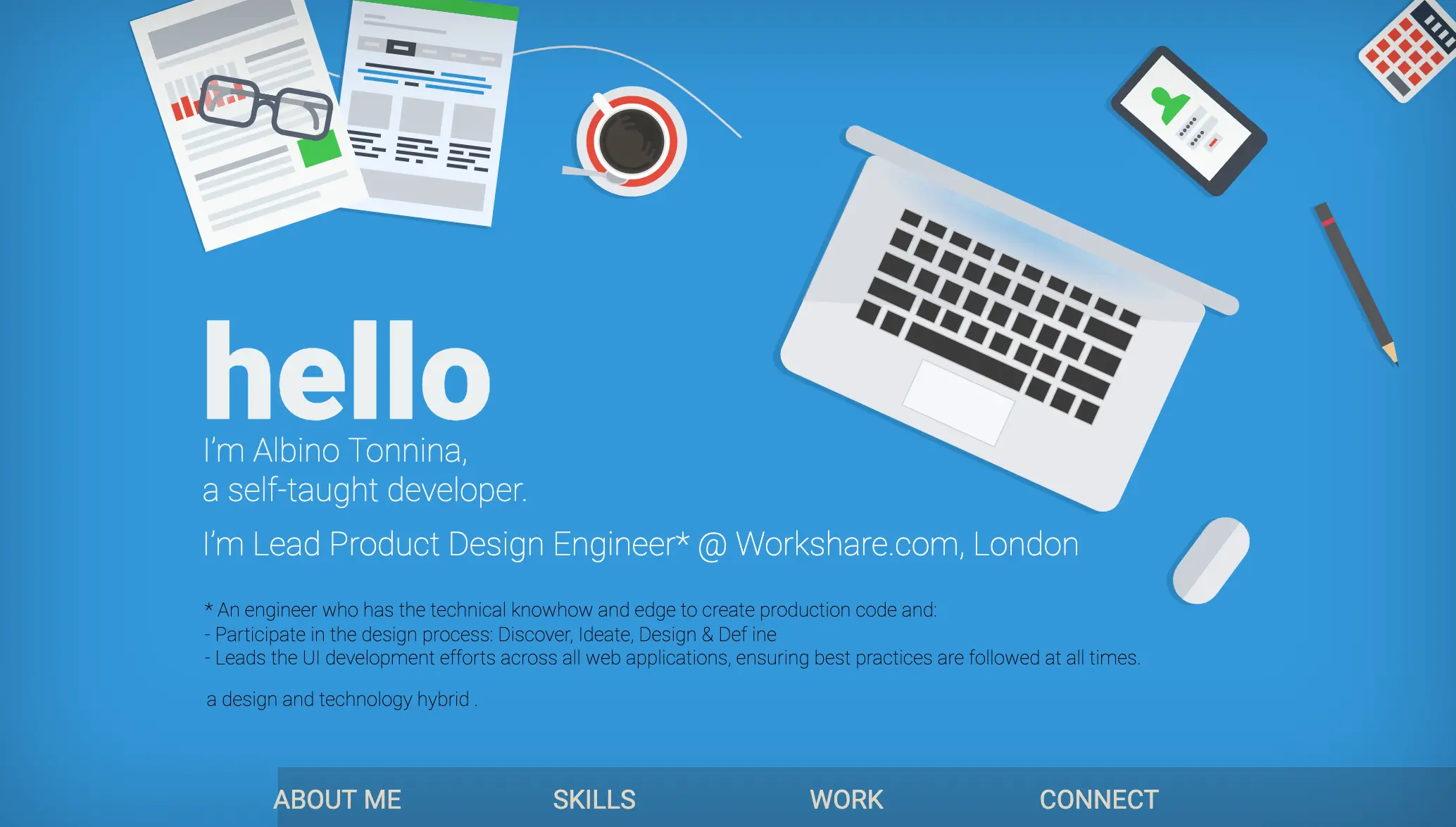 This high-quality personal website serves as both a portfolio and resume of a self-taught developer that strikes the perfect balance between cute and professional.
First of all, it's super user-friendly. It tells Albino Tonnina's personal story with sweet graphics and icons, using a simple color scheme. Navigation through Work experience, Skills and About me pages is perfectly smooth and it's an incredibly fun thing to do.
Towards the end of the presentation, Albino sets out a vision to pursue. He also throws in a bit of personality by including cool polaroids of his colleagues and friends.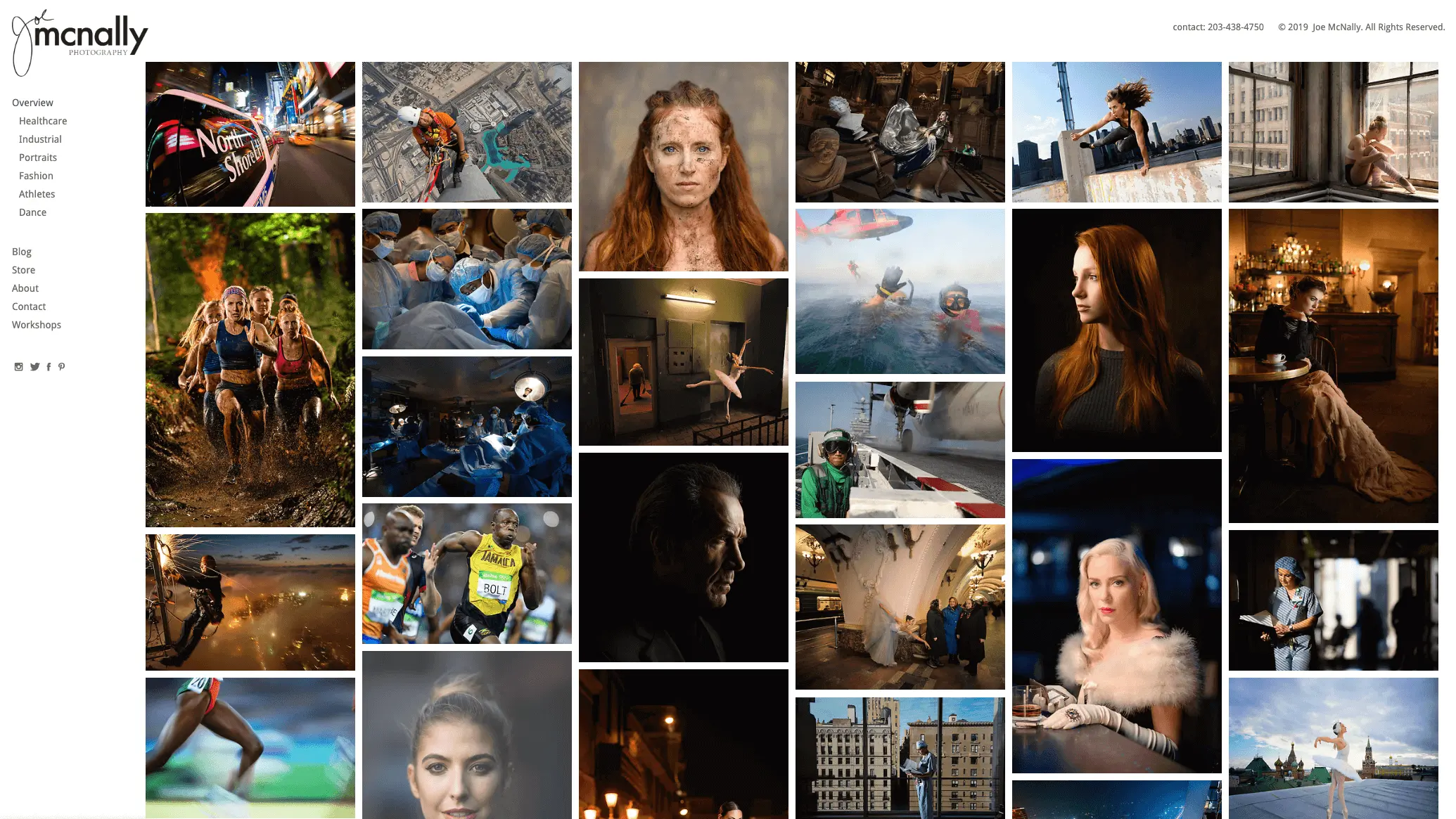 A visitor to this website will instantly recognise Mcnally's incredible photography skills. It's packed with photos that fall into several categories. As a cool extra, it also features a small store where customers can shop for the artist's publications or fine art prints.
But if you want to make your personal website a little more special, it has to have an attitude. Set up your personal blog to give it a distinctive voice.
Make your readers familiar with your work, they'll love getting the inside scoop from an industry professional.
Use your blog to describe the projects you've been working on or comment on recent industry trends. This will show you're still keeping yourself up-to-date with everything that's happening around you and may give you that competitive edge you've been looking for.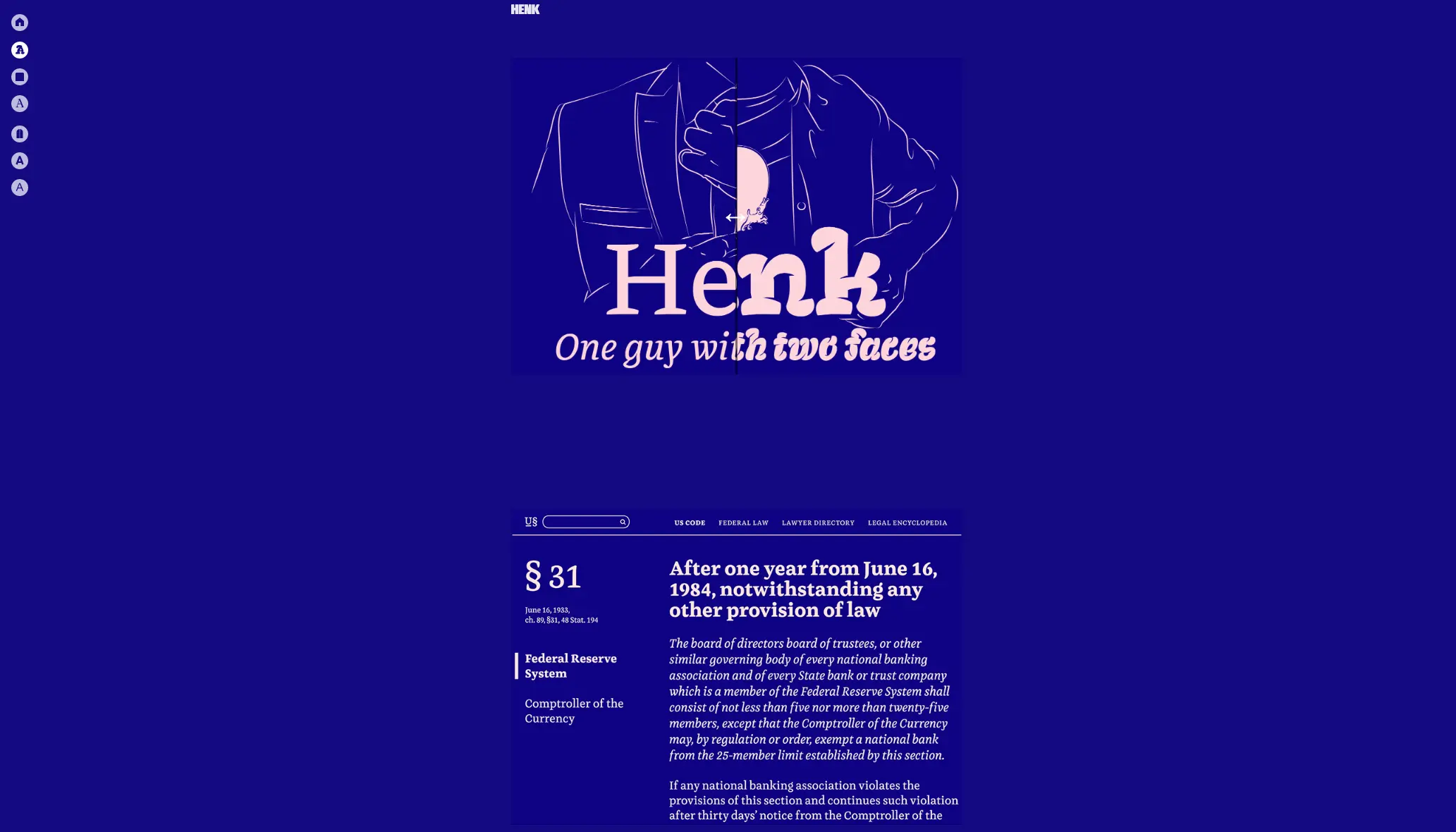 Let your work speaks for itself and you won't even need a resume.
This remarkably playful designer's portfolio draws the reader in without having to clutter the space with large blocks of text.
From a typeface for dyslexic children to toilet paper branding, the astounding range of projects highlights the artist's versatility and willingness to embrace the diversity of a freelancer's life.
The interactive website is very user-friendly and incredibly easy to navigate with just four sections to browse.
The artist's About page doesn't flood the reader with irrelevant details. Instead, it offers basic information concerning his current occupation and solid academic background.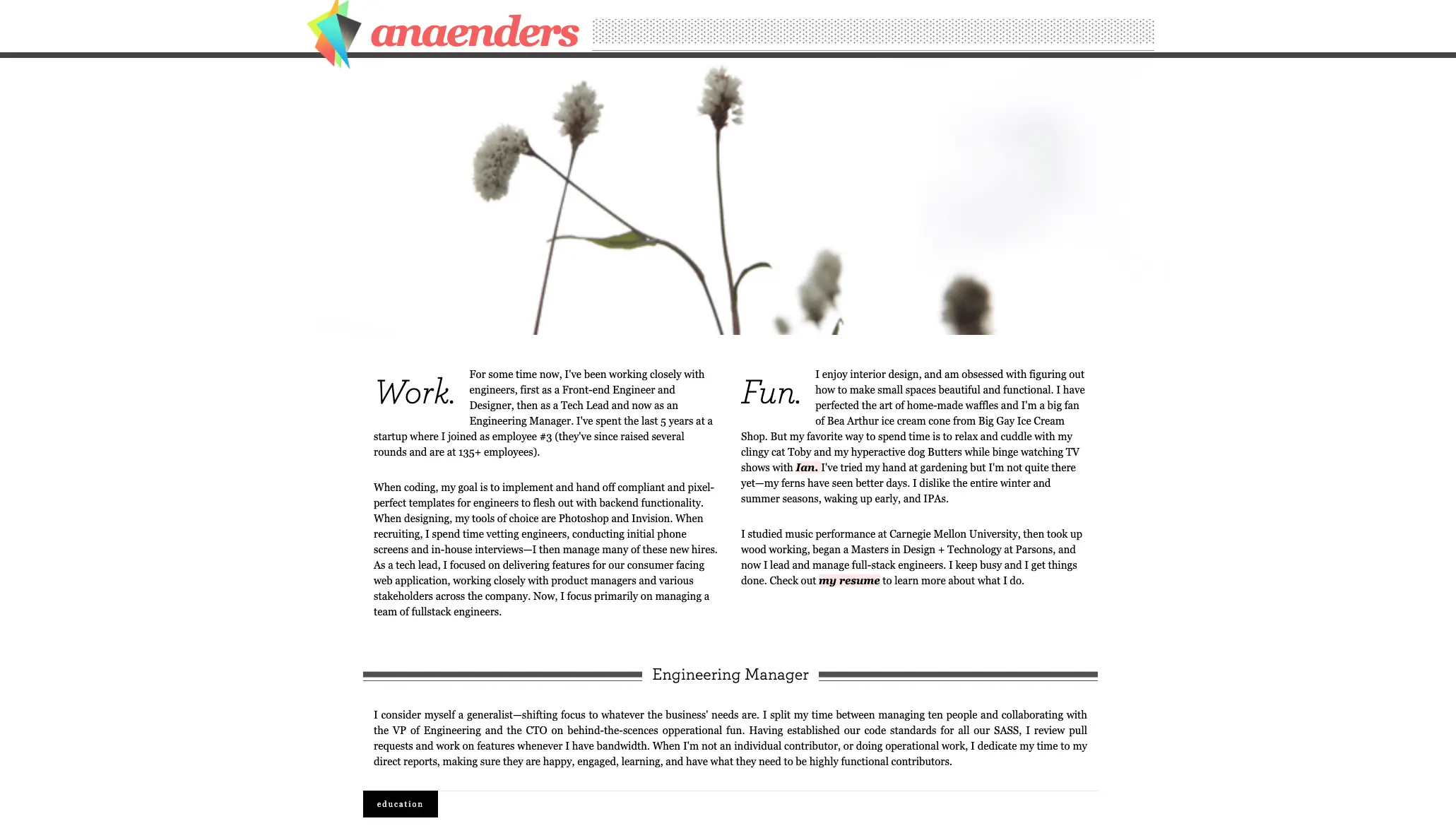 Ana Enders offers a rather unusual introduction that divides her life into two parts — work and fun. The causal tone of the whole website brings out her sense of humor and personality, contributing greatly to its readability.
The Skills section features an outstanding multi-dimensional bar graph that not only assigns proficiency levels to individual skills but also manages to divide them into four main categories.
The inclusion of a PDF version of a resume makes a nice addition to the professional front-end developer's website that leaves nothing to chance.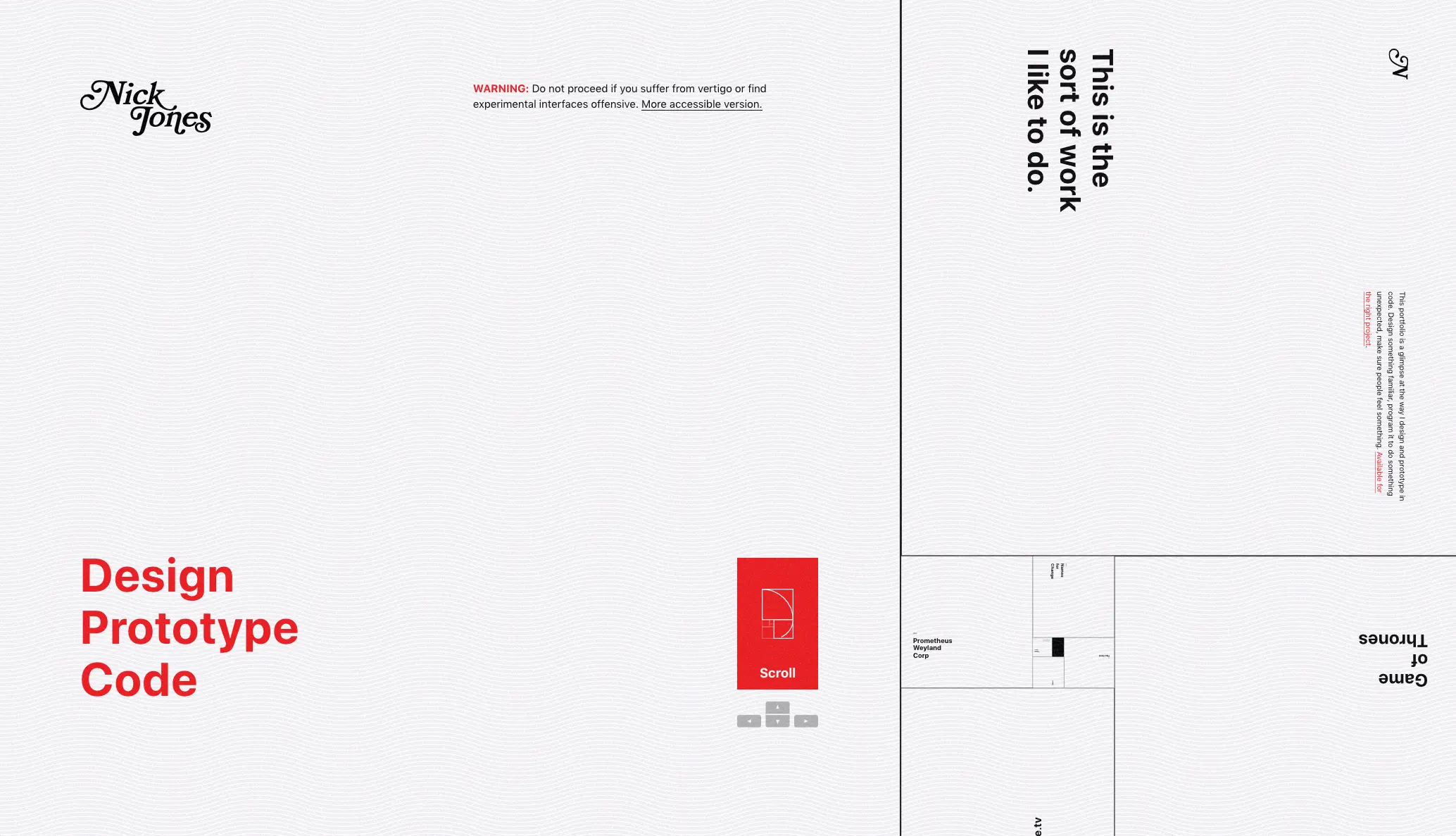 You can scroll either direction or press any key and you'll make the website move in the most spectacular ways. You'll feel like you're descending a winding staircase, but only to find yourself viewing his portfolio in a highly orderly manner.
Nick Jones' highly interactive presentation offers a glimpse of the way he designs and prototypes in code. His impressive work history includes a fan-curated compendium to Game of Thrones, an AI website generator or a game about homelessness that made it into the curriculum at hundreds of schools in the US.
Additionally, each project page features a visually dominant "Ask me about it" button that prompts the readers to get in touch with Nick via email.
The website (should we call it that way, after all?) is slightly more challenging to navigate but offers a unique experience that is hard to beat. Finally, Nick lays out describes his style of work that welcomes new projects and collaborations.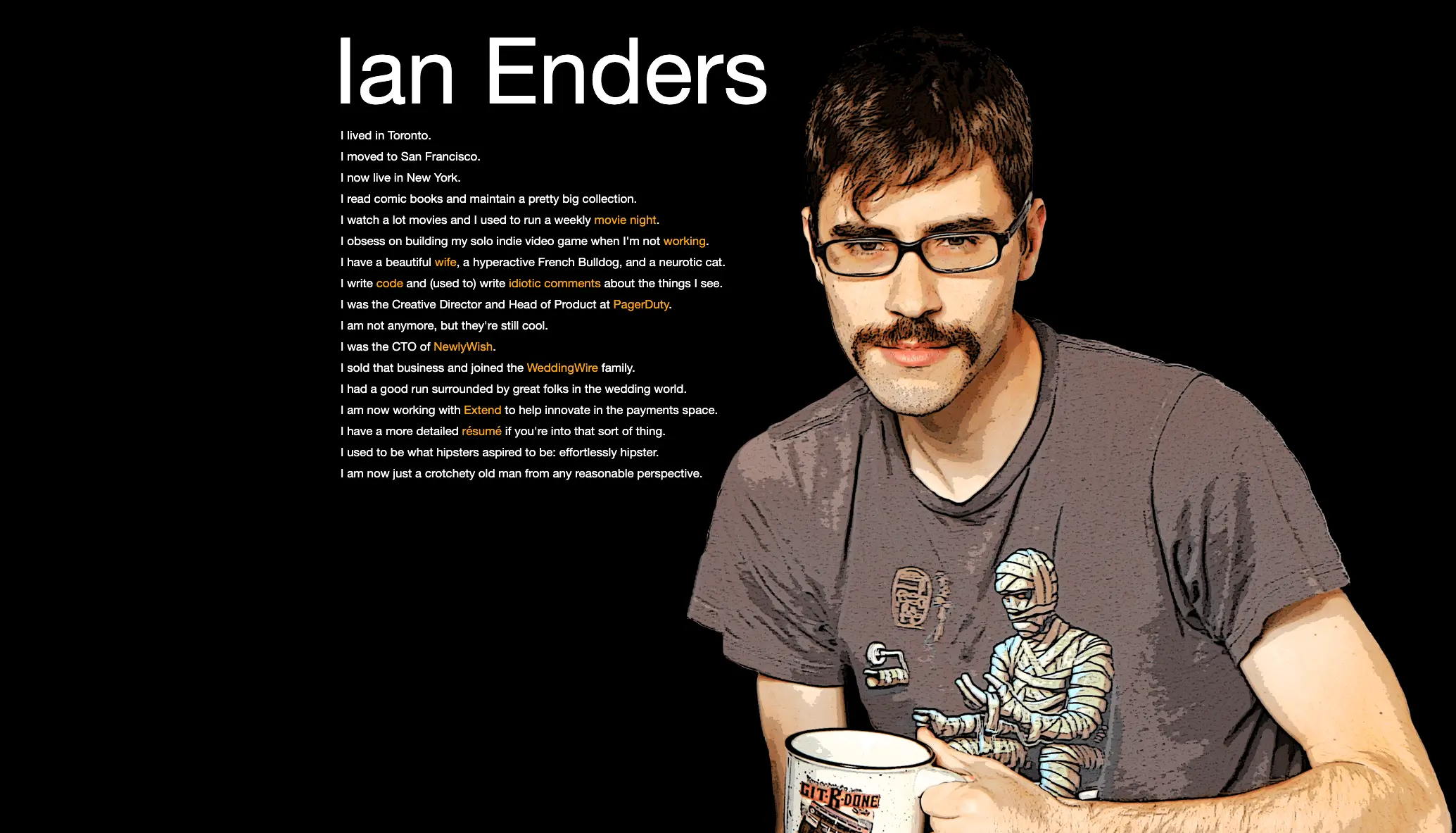 Leading a revolt against all those overly sophisticated online portfolios, this basic one-pager consists of 17 simple sentences on 17 lines — all of them starting with the personal pronoun 'I'.
The simplicity is just astounding. While casually commenting on the software architect's work history, these few lines also make us meet Ian Ender's wife, get to know his tweeting style and learn that he's a natural when it comes to being a hipster.
Nonetheless, those looking for a structured record of Ian's career path should head over to his 'resume of sorts'. Adhering to the conventions, it starts off with a brief profile summary and goes on to detail everything that's relevant in one's career — employment history, internships and academic background.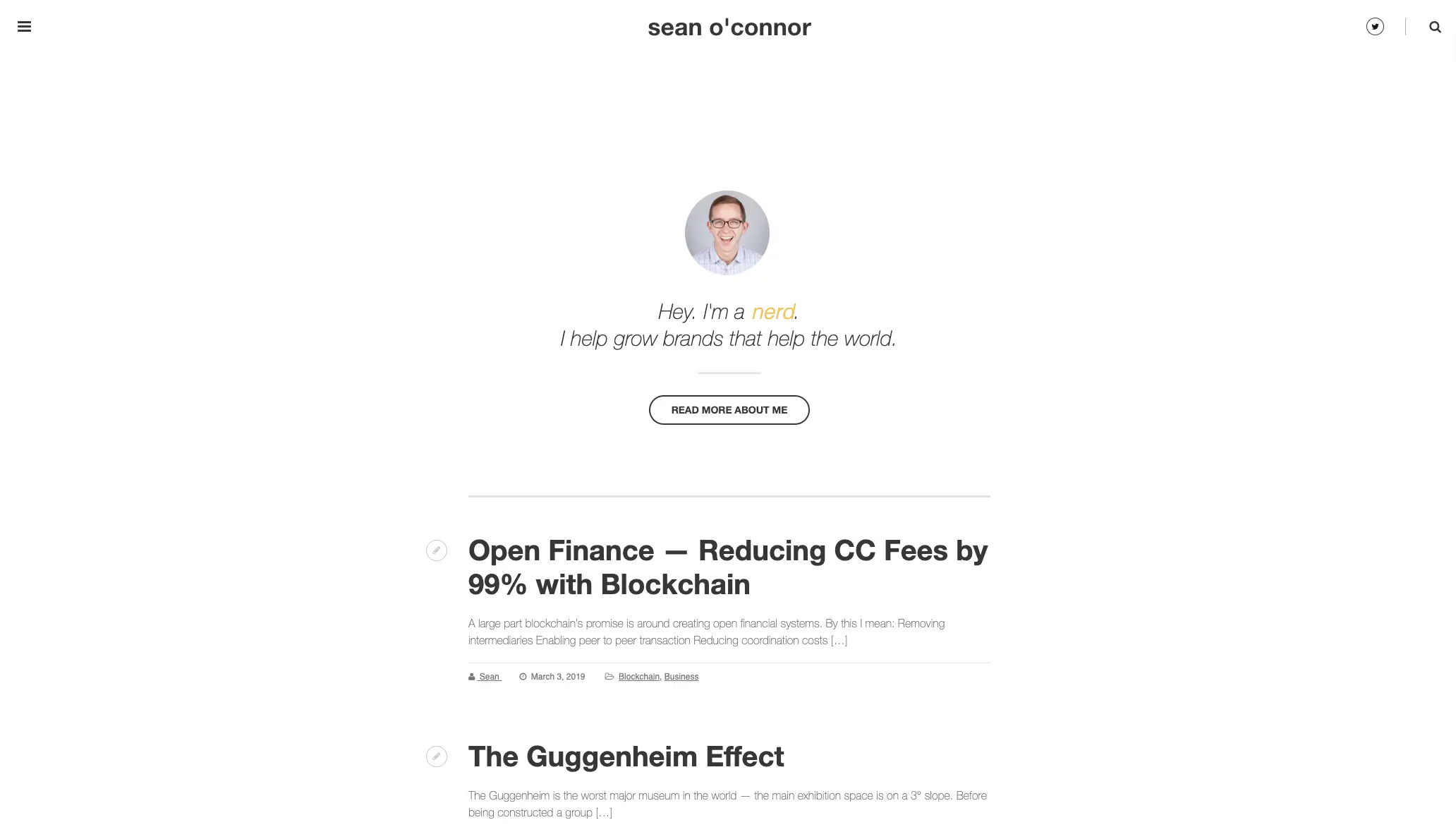 At first sight, Sean O'Connor's website might seem to be merely an impressive repository of blog entries with catchy headlines.
However, Sean's inconspicuous mission statement "I help grow brands that help the world" represents an effective site copy that aims to stick with the reader and hint at his professional inclinations.
The About me page reveals interesting bits and pieces of Sean's life and career in the form of a bulleted list. The overview of Sean's career includes his experience working as a waiter at his parents' restaurant but also individual projects he worked on. Besides that, Sean dedicates a whole subpage to his Fulbright experience.
Wherever possible, Sean links to his blog posts to engage the reader and enable them to see the world through his eyes.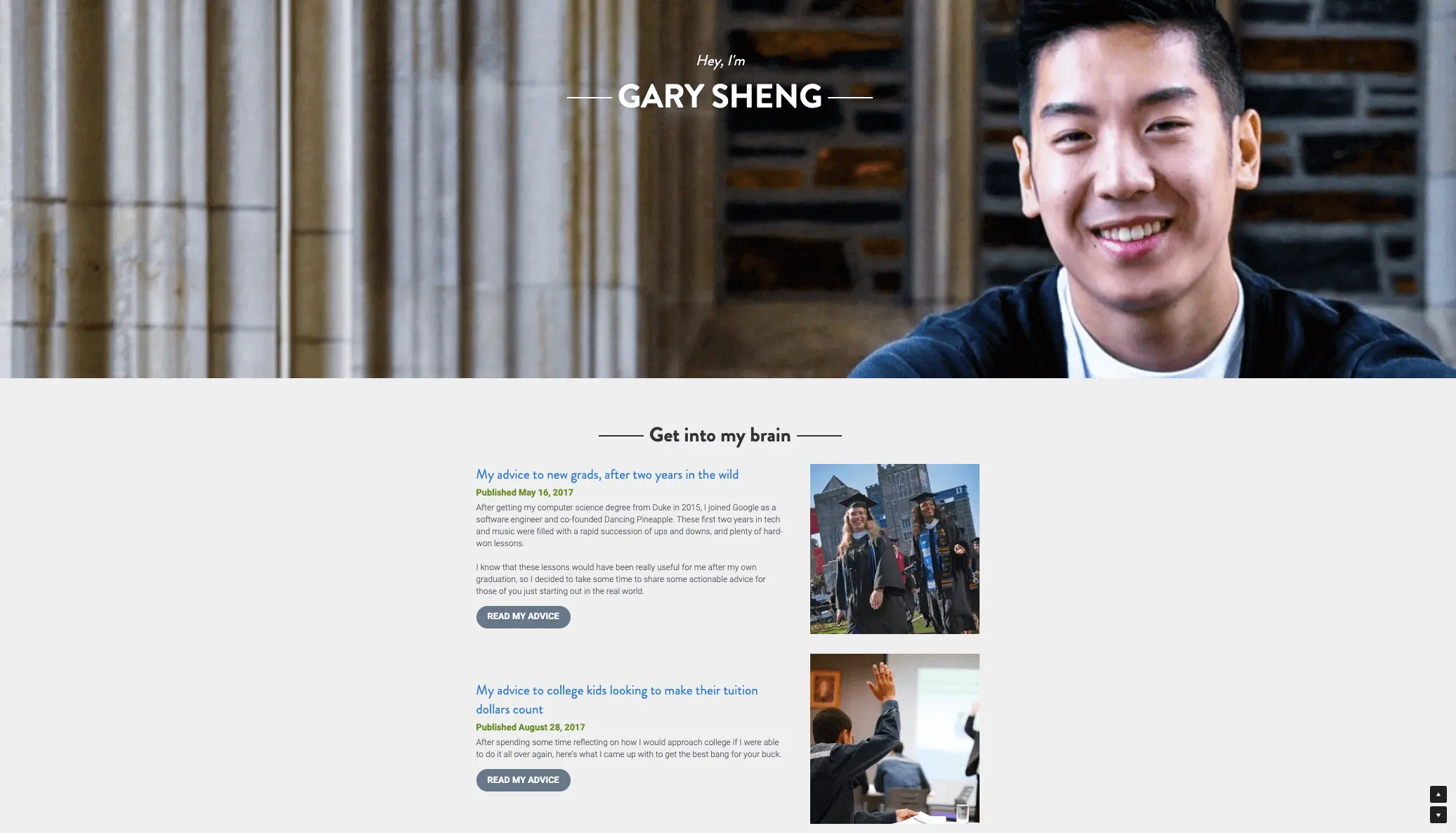 Hard copy resumes are nearing extinction and this superb online presentation just proves how generous the online space is compared to a piece of paper.
Gary Sheng's one-pager is perfectly fluid — presenting the software engineer's work, thoughts, passion and his unique personality. Descriptions on the website are casual, fresh and friendly, drawing a reader in with a few personal anecdotes.
The website is highly interactive, too. Whether you're looking for a piece of advice on Gary's blog, want to see the products of his work, check out his amateur photography skills or learn more about his life principles, it's all just a click away.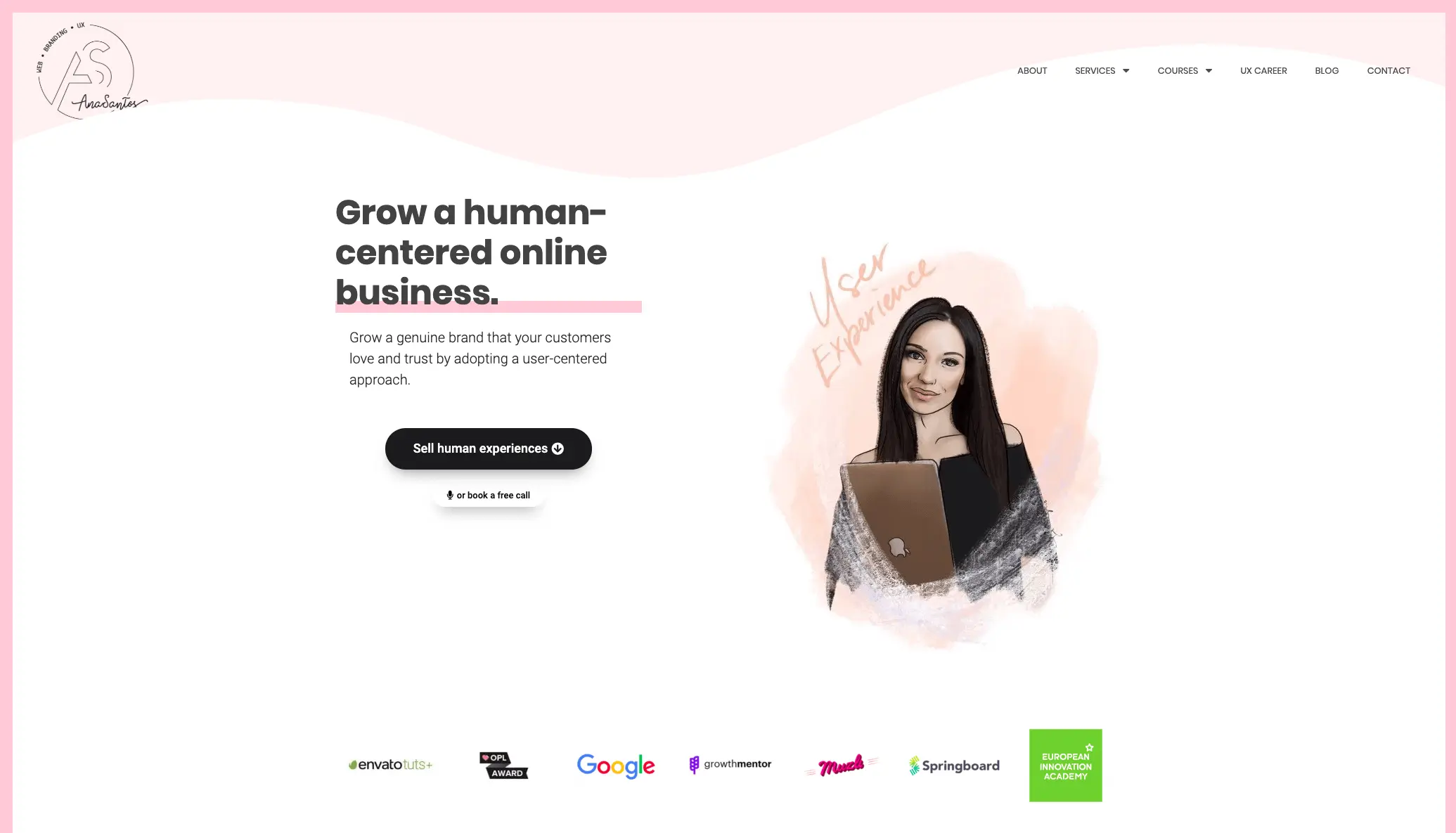 Once you've got some work history behind you, you can't really do better than include references on your website that will point at your professional competencies and highlight your skills.
Think of people whom you trust. Your clients, employers, coworkers or other industry professionals. Their testimony will add greater credibility to your own words.
Without further specifying the details, Ana also lists specific clients she worked for, conferences she spoke at and articles she was featured in.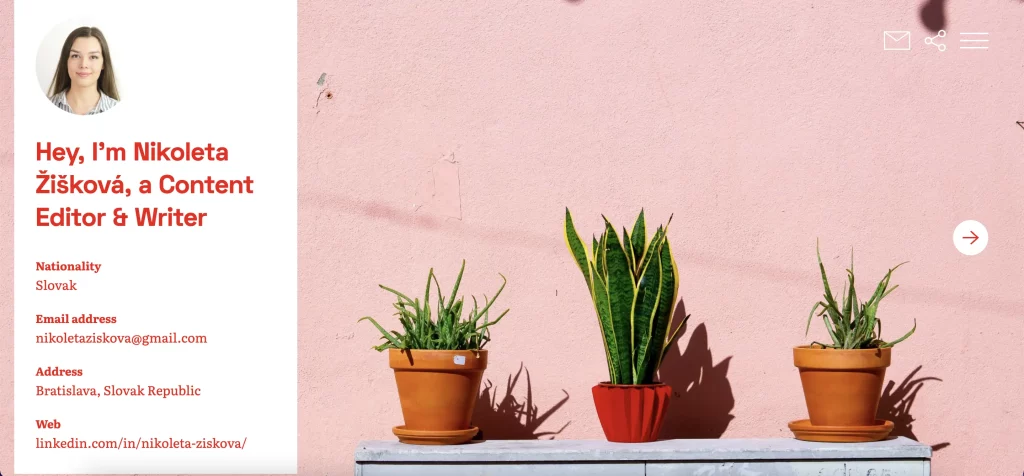 This content editor's personal website designed as a simple slideshow of past work experiences, education and achievements serves like a great overview for recruiters.
On the very first slide, you can find a short intro with key contact information, followed by a bio that tells visitors who she is, what she's good at, and what she wants to do.
Also, notice the links to her sample articles. Since she's a writer and they're usually required to provide samples of their work, it gives the visitor the opportunity to learn more about her writing.
Career & Resume Writer

Jakub Kapral is a former professional linguist and a career writer at Kickresume. He has written almost 100 diligently researched resume advice articles and his texts are visited by thousands of people every month. Jakub is a natural teacher who looks to help those who want to enhance their career prospects. He's also an avid drummer and a proud father of two.