Marián Porvažník is an Oxford educated lawyer who currently works as the CEO & Co-Founder of the Vacuum Group. Their portfolio consists of several technology companies, including fintech, legal tech, crypto, and health tech companies, making it one of the most successful companies in central Europe.
In the past few years, they grew from 20 to 600 employees. This was also thanks to the fact that they extended their talent pool and started hiring remotely — even before the Covid pandemic.
In this interview, Marián will tell you everything about how they managed to grow and share a number of secret tips for attracting top remote talent.
In this interview, you'll find out:
What's Vacuum Group's remote hiring strategy;
How you can improve yours;
What are the pros and cons of remote hiring;
How to search for remote talent;
What are the basics of tailoring remote job postings;
How to present yourself as a solid employer;
What kind of pre-employment tests they use;
What situations got them thinking they should do background checks;
Whether Vacuum Group's salaries are job-based or country-based;
How they deal with different currencies and wages;
And much else.
When did you start hiring remotely?
We started to hire people outside of Slovakia after we realized that the talent pool is limited. In order to extend the talent pool capacity, we moved to Hungary and the Czech Republic. That was a strategic point where all teams were hired, restructured, and allocated around physical offices. But at some point, we realized that the talent pool is still limited to some extent and there's a glass ceiling as well. When you try to push the recruitment to some particular market, at some point you'll reach diminishing returns, which isn't efficient. And that's when we said to ourselves that a certain number of people that we hire should be also on a remote basis — both in the countries that we operate in, but also across the globe.
Did COVID influence this decision?
To some extent yes. It changed the situation in a way that people were more inclined to work on a remote basis and didn't fancy commuting to the office every day. And, of course, during lockdowns, our offices were closed so we needed to work remotely. But the main thing is that the mindset of the people changed, and therefore the mindset of organizations had to change too. For instance, before COVID, Google was only willing to take people on-site and didn't want to work with remote people. Now, this is changing.
How is it going so far? How many people have you hired remotely?
I'd say for sure more than 100 out of 600 are working fully remotely. It may even be more. Another 500 visit the office 2-3 days a week on average.
It's impressive that you grew your company from 20-50 people to 600 in a couple of years. Is there some secret recipe on how to do it?
I'd say the secret sauce is sales. When I was looking at companies that were stable for five years and the ones that were growing, the differentiating factor was good sales. Because if you have customers, you have demand. And then it's easy to scale. That's one thing. And hand-in-hand with the rapid growth goes the culture. If you build a team on the wrong values from the foundations, if the framework is hostile, then the team can fall apart. I believe that only a strong and good company culture can ensure we keep the new teams and rapidly grow them.
I believe the culture is also the secret recipe behind the success of hiring so great people so fast, right?
Definitely. I think none of the smaller companies can compete with the established players with money. You don't want to overpay people because first, you don't have enough resources, and second, you don't want to have a bunch of mercenaries. You want people to come to work for you even though they could get better money elsewhere, but because they appreciate the culture, team, mindset, values, and purpose — all these things that sound wishy-washy, but from my perspective and experience they are the differentiating factor. For instance, most of our developers could work for Google, yet they decided to work with us.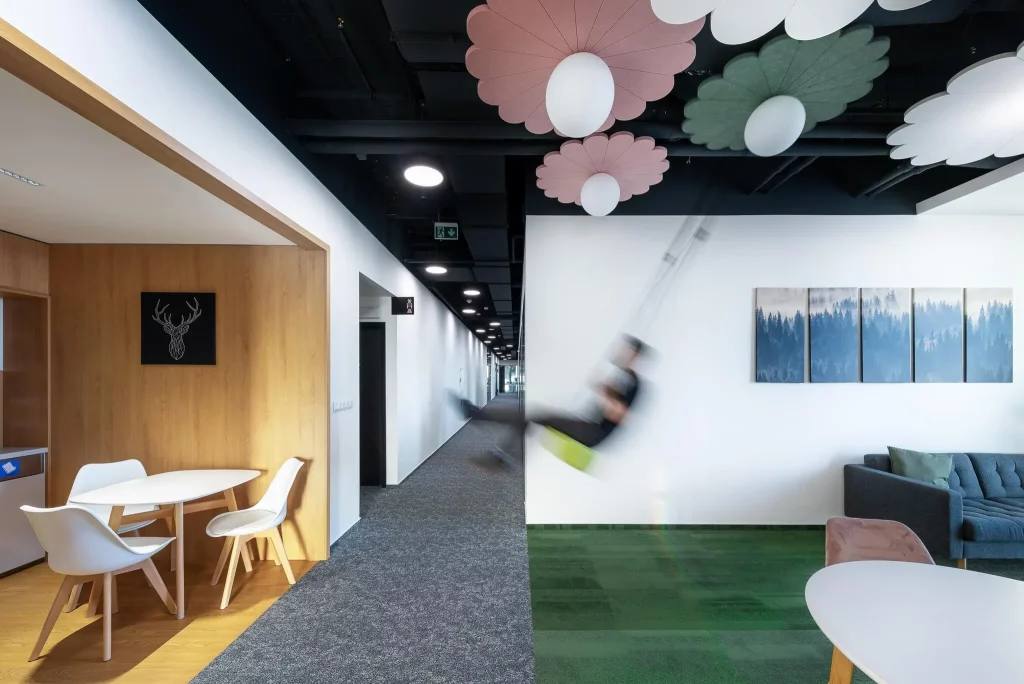 Vacuum Group currently has 12 companies in their portfolio. Do you hire remotely for all of them, or mainly Vacuumlabs?
Several of our companies, pretty much half of our portfolio, hire people remotely. It depends on the strategic plans of the particular company. Vacuumlabs was the first that started to hire remotely but other companies followed. For instance, crypto companies within our portfolio also hire remotely because there's a limited crypto talent within our region. Also, our legal company Sparring started to hire people in the US.
All subsidiaries are also of totally different sizes. Do you still let smaller companies manage the hiring themselves according to their startup ideology, or are you helping them with your centralized HR?
That's a good question. And it really depends. As for senior people and founders, we utilize executive search on the group level because we have good connections and a great network. Then for other roles, usually companies build up their own hiring networks, utilizing their friends and communities in the beginning. And then slowly build their internal development capacities for the specific roles that they require. Plus we keep the technology recruitment mostly in the Vacuumlabs subsidiary because this is already trusted and we have a quality-assured method that we try to use.
Based on your experience, what are the pros of remote hiring? You already mentioned the global talent pool, what else?
Not only is your talent pool bigger but you're also more "sexy" for certain types of people. There's also a smaller overhead because these people won't be in the office, so it's cheaper to hire remote workers. Also, when living in the countryside, the salaries tend to be a bit lower because their cost of living is smaller. Finally, without constraints, your chances of hiring people are higher.
What about the negative side?
Some teams are already well harmonized, settled, and have a great team spirit. And while it's great to expand such teams with remote workers, the problem is if the proportion of remote workers becomes too significant. Then it can be rather difficult. The team can turn into a professional bunch of people who have higher volatility over loyalty, and at some point even smaller efficiency. Also, once the team works remotely, they require more formal processes that would substitute office interactions such as feedback loops, one-on-ones, or even basic conversations. In the end, people spend much more time on phone calls.
How do you deal with these challenges, apart from having more meetings?
First of all, we try to promote office mobility. As long as you have only one company in one city, that's fine. But the moment you expand somewhere else, even to a different region within the same country, this is where the problem begins. You need to be able to significantly promote office mobility and not just among the offices themselves, but also by inviting remote people from time to time. Every month, for instance.
Also, stand-ups, all-hands, or other meetings shouldn't be content-heavy. You should also create a space and time for social gatherings like online beers, or at least spend 5-10 minutes at the beginning of the meeting discussing the weekend. I remember that once we started working remotely because of COVID, our everyday stand-ups immediately prolonged from 15 to 30 minutes because of that. But it worked well. Of course, we lost some immediate efficiency, but on the other hand, it strengthens the culture.
Aren't job candidates a bit discouraged by a higher number of calls and meetings?
This is a great question. They might be. It depends on what's a good number of calls. Also, many people are discouraged by huge calls with 10+ people. That's why you need to have the majority of meetings as small as possible. People are constantly engaged when there are two-four people on the call. Once the number grows, it becomes more and more frustrating. So, it's important to understand the weekly calendar of the particular person in these broader instances. Employees should have some large calls but most of them should be small ones. Also, you should divide the day into two parts where one is for calling and the other one is for work. It really helps. Because if you have calls every ninety minutes, then you can't concentrate on work.
How did you deal with other challenges like time zones, or translating documents into English?
English has been our corporate language for seven years already, so this wasn't an issue. Once a company hires one English native, it needs to change everything. Which is a bit bizarre. 😄 But in the long run, it empowered the organization and when we started hiring remotely, we didn't have to deal with it. As for the time zones, most of our teams are in Central Europe, so that's okay. The time zone issues were mostly present when communicating with clients because most of our companies operate worldwide. For instance, Sparring managed to open a new US office in California and this is the way to solve the issue.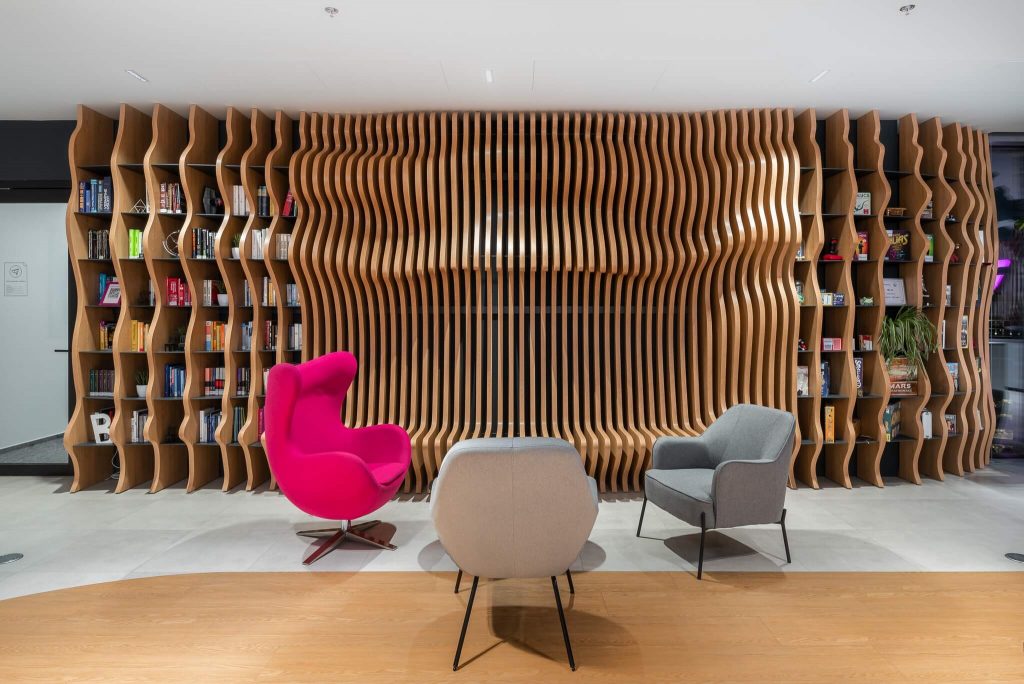 How did you change the geographical range of the candidate pool? Did you expand to other regions, countries, or globally?
A friend of mine says it's rather difficult to boil the ocean and it's better to boil a bath at home. If you hire globally, it's very difficult to target a specific group of people. It's better to focus on a particular area, country, or even a city. And then get local partners who know the ecosystem. And it also depends on the role.
When it comes to Vacuumlabs, our sales teams have always been distributed and there are people in the US, London, Hong Kong, Luxembourg, and all the strategic areas where the clients are. So they can have immediate in-person lunches and communication. There was no reason for Vacuumlabs not to hire a sales team globally.
On the other hand, crypto teams lack talent here and there's no chance for them to grow here. So they needed to build global teams with global clients and partners from day one. And then Sparring, for example, used to focus solely on the Slovak and Czech markets, and only after a few years of having foundations here in the region, it was ready for the US expansion.
I'd say the stage of the company, the business model, team availability, and talent availability — all these factors determine the right strategy for hiring.
So you don't hire remotely for all positions but only for the positions where you struggle to find candidates locally?
It depends. When it comes to software engineers, our primary market is in the region. But we're okay to find an additional 20% of the developers remotely. We have people from Romania, or Ukraine, although many Ukrainians have currently transferred to Poland or Slovakia. This works pretty well as an addition. Sometimes, when you need a particular person to be in a particular city because of your clients, it's a no-brainer and you should focus solely on that location. Also, when it comes to disrupted industries, they're heavily concentrated in a few areas and there are a few key cities where you'd like to cover your people. Usually, your growth teams, sales teams, and customer support should be located in the proximity of your clients. That is, if your clients are B2B, of course. If they're B2C, that changes the situation.
Based on what criteria do you decide in which countries you're going to search for candidates?
First of all, we try searching in countries with a good community of target audience and where the salary levels are in good alignment with our business model. For instance, when hiring developers, we focus on Central Europe and don't hire people in the US because we wouldn't be able to cover their expenses. Then when you look for salespeople, what's essential is the analysis of the market. For instance, if you're focused on the fintech industry in South East Asia, then you're focusing on Hong Kong or Singapore. When you're focusing on Europe, then maybe you should look for people in Amsterdam or Luxembourg.
So, it really depends on the role. I'd say that for delivering talent, it's okay to hire in relation to countries. When it comes to business development, you aren't focusing on countries, but on cities. If you want to expand to the US, then a salesperson in Kansas City wouldn't be as efficient as someone based in Silicon Valley.
Do you also check things like where the best universities are?
Depends on the job level. Many junior engineers are hired while at university. For instance, Vacuumlabs prefers mathematical and physics studies. So, if there's a good faculty, it's a good place for Vacuumlabs to hire. But in that case, we're not focusing on a city, we're focusing on a particular university. We try to build a relationship with them, have lecturers there and do team-building activities on their campus. But this is mostly for juniors.
When it comes to senior talent, universities lose importance. What we're looking at are the experiences and the best proxy for understanding their experiences in the local ecosystem. If you see that the local ecosystem is healthy and growing, then it might be a great place for you to hire people. Also, what we're witnessing is globalization. People are distributed globally, even if they finished particular top universities in certain cities.
How do you search for talent? Do you cooperate with any agencies or do this in-house?
It depends mostly on the stage of a business. In the beginning, we were only hiring people internally, utilizing the network of our team members. But at some point, this isn't sustainable. Of course, we still have an internal referral program and this has always been a very healthy source of new people, with the best success rate. We also hire agencies, but that's just for a fraction of the people coming into our organizations. Now we focus mostly on in-house recruiting and marketing campaigns. 
For crypto people, there are certain global portals where you can reach them directly. When we're searching for tech talent, we also use active reach-out. Very often, we utilize LinkedIn. And as I said, we collaborate with universities and people are also coming to us themselves.
Then we have our internal databases where we try to pull candidates from resources that are interesting to us. There we can filter them and target them more precisely. The most efficient hiring processes are those that are narrowly focused on specific audiences. Because when you search for talent, it's very difficult to get through the carpet bombing. You're flooded with non-relevant candidates. That's the moment to take a step back and think twice about which databases and sources to utilize. And then deal only with the candidates that have a high chance of passing the interview process.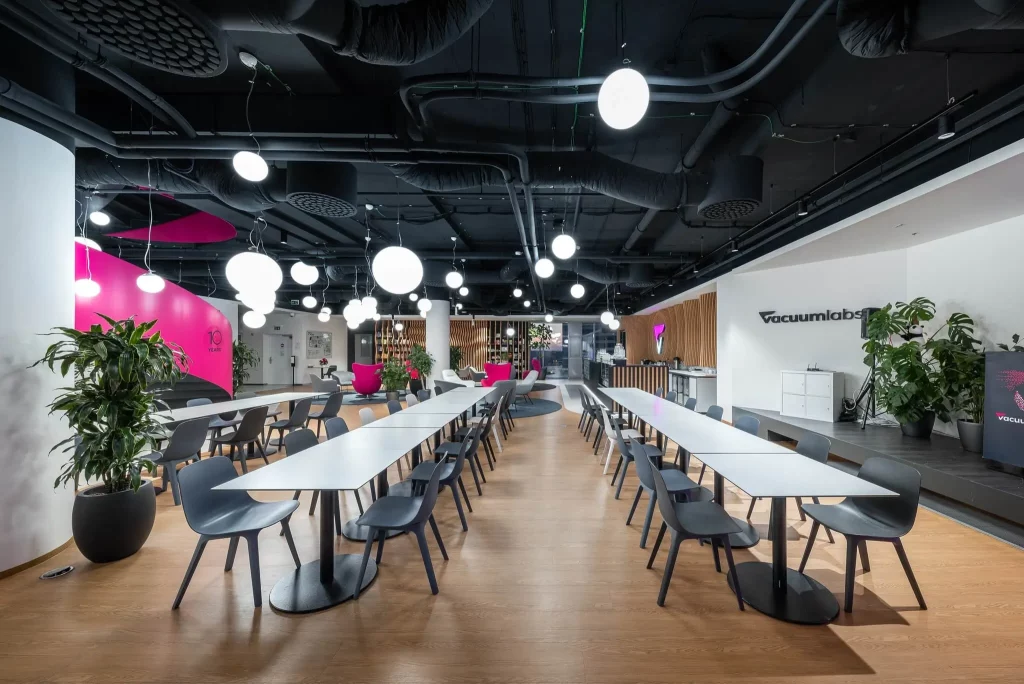 Have you used solutions like EOR (employer of record), or are you planning to?
We have used it in Belarus and Russia. We were collaborating with a couple of partners providing us with up to ten developers that were developers off record. I think it worked pretty well for us. When such people operate in your region, in our case Slovakia, if they're good, at some point there's a good chance we'll try to acquire them. But it can also be a very good approach to utilize such solutions when scaling globally to specific locations.
Where else do you post remote job positions, besides your career page?
On LinkedIn. From time to time, we also use specific legal or crypto job board sites. When we're searching for juniors or students, we post on university or faculty social pages. But the thing is, with these job posts you can usually reach only junior, maybe mid-talent. The senior talent isn't usually being hired via such job posts, but rather via references or personal connections.
Do you have any recommendations on how to write a cool remote job post? What to include there?
First, know your target audience so you can better adjust the job posting. For instance, when hiring web developers, they're mostly interested in technologies they'll be working with and some of them also may be interested in benefits since there's fierce competition. Lawyers are mostly interested in the branches, while designers will mostly look at the project, the modus operandi of the design team, and whether it's agile. So, for different roles, different things work and you should always be smart about that. Take time and prepare job posts that will address particular positions. Also, adjust it to the seniority level. Because different things are interesting for students and seniors.
It will also be useful to include information about work hours, time zone, and remote work skills, right?
Definitely. We try to be as transparent as possible and include as much information as we can. Otherwise, it wouldn't be efficient. You have candidates with certain expectations, and you may spend many hours or interview rounds with a certain candidate till you realize that something doesn't work for them. And that something could be addressed properly at the beginning. To be more efficient, it's important to show the skeletons in the closet ASAP.
There's been an increase in scam job ads due to remote hiring and employees want to make sure the company is solid. What do you do to present yourself as a solid employer?
I think this mainly goes down to building brand awareness. Most of us cannot achieve global brand awareness, that's almost impossible. But you can achieve brand awareness locally, focusing on particular universities, cities, places, or communities. For example, Vacuumlabs is highly recognized mostly in Slovakia. Hiring there is easier because people already know us.
When it comes to remote hiring, once people can google your company, and find relevant information or articles in respected media, they'll perceive you as a solid employer. If you're not able to do that, it would be great to maybe have in-person interviews in later stages, so people can meet you, see the offices, get the impression themselves and gain trust.
What else do you do to attract top talent, apart from building brand awareness?
Besides brand awareness, you need to be transparent. We've received great feedback from candidates that they like the openness of our company and that they can find plenty of information on our website about our values and other activities. So, if you don't have brand awareness, another important thing is to have a career webpage with all the info.
Candidates can go through it and understand your company better. That's actually the first step. Because on your website, you can control information. What's out there, less so. The second step is open and transparent communication with candidates. And the third step is to try to get noticed by respected media and gain some brand awareness.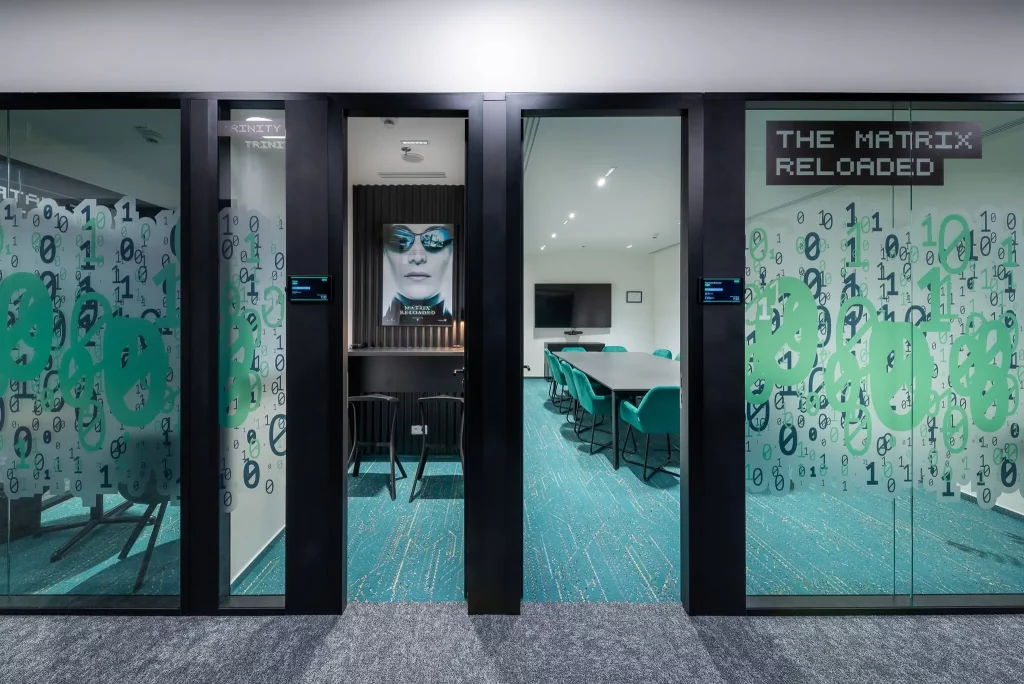 When it comes to the remote hiring process, what tools do you use?
We use ATS systems to manage databases of candidates, as different people participate in the interview process. We also have premium accounts on LinkedIn and a couple of social media. We also use a tool for signing contracts online.
Can you describe your current remote hiring process in more detail? From when candidates apply till you hire them?
It depends on the position, but I can describe it in general. At Vacuumlabs, we have an online testing tool that's open to everyone. It's not compulsory but people can get an idea of whether they're up for the job and what we're looking for. And it works pretty well. If people pass through the tester, there's a high chance they'll pass through the interview process as well.
Is it like a personal assessment test?
No, it's a hard skills test. Because most people are hired thanks to their hard skills, especially when it comes to developers. But it's very different with Sparring, our legal company. They mostly look for personality assessments. In development, it's completely different. That's a very interesting paradox here. But to finish with the developers, they do a test and once they finish it, they'll be approached by our recruiters and they'll have a first round where they'll also do some exercises.
We'll ask them questions and discuss the benefits and the modus operandi. If they pass the first round, they'll have a call with our senior engineers who will be analyzing the outcomes of their performance. Then there'll be one or two more rounds with either the CTO or one of our tech leads, to assess the personality of the particular person.
But we're starting to realize that three or four rounds are maybe a bit too much, especially for senior talent. They don't want to spend so much time on the interview process. So, currently, we're thinking about restructuring it.
And how does it work in your legal company?
There's always a one-hour call where we introduce the company, the candidates introduce themselves and we see if there's a match. If so, there are a couple of assignments, one of them is mostly analytical and personal, and the other one is technical. And if the person passes, there's a final round. Usually, senior lawyers are invited to the offices so they can also get a sense of the atmosphere.
What do you usually require job candidates to submit? Only a resume, or also things like a cover letter, or video application?
We just go through the LinkedIn profiles of candidates and assess their skills. If there's no LinkedIn profile, which is rare, then we ask them to send a resume. We don't require any cover letters. We mainly aim for hard skills and cultural matches.
Do you require any previous experience with working remotely?
Not really. We try to hire smart and tech-savvy people. And I think this is more of a self-filtering thing. If someone decides to do remote work, they're usually comfortable with it. So, we're not examining soft skills. We take them for granted and if not, we're okay to teach them.
Since you don't even require a resume, do you do any checks of job candidates such as background checks, check of social media profiles, or calling references?
We do background checks and cross-reference the people when they're senior, C-level, or founders. For lower positions, we don't do that. For some roles, we just require a criminal record, but in many countries, it works differently. But I have to admit that we had a few situations that got us thinking about such processes as background checks.
I'd say that in general, it's good practice. It's just a matter of the time and energy that you'd like to invest into it. In small numbers, it doesn't really make sense, especially once you're hiring mostly people from your network. But once you go global and focus more on remote people, then it starts to make sense.
What situations got you to think about doing background checks?
There were a couple of occasions when our clients pointed out that there were online articles that mentioned employees in not the best light. For instance, they were sentenced by the court for some criminal activity. There were also negative articles that were of a more ethical nature and we couldn't see where the truth was. And with hundreds of people globally it happens from time to time.
All of these people were confronted, of course. And once we felt the situation wasn't really clear, we let them go. And if they were transparent with us and were able to explain the situation, we were willing to stand up for them. I'd say it was a handful of cases so far, but not a big thing. But we realize that with growing numbers, and from the PR perspective, it starts to be important for us to focus on this process.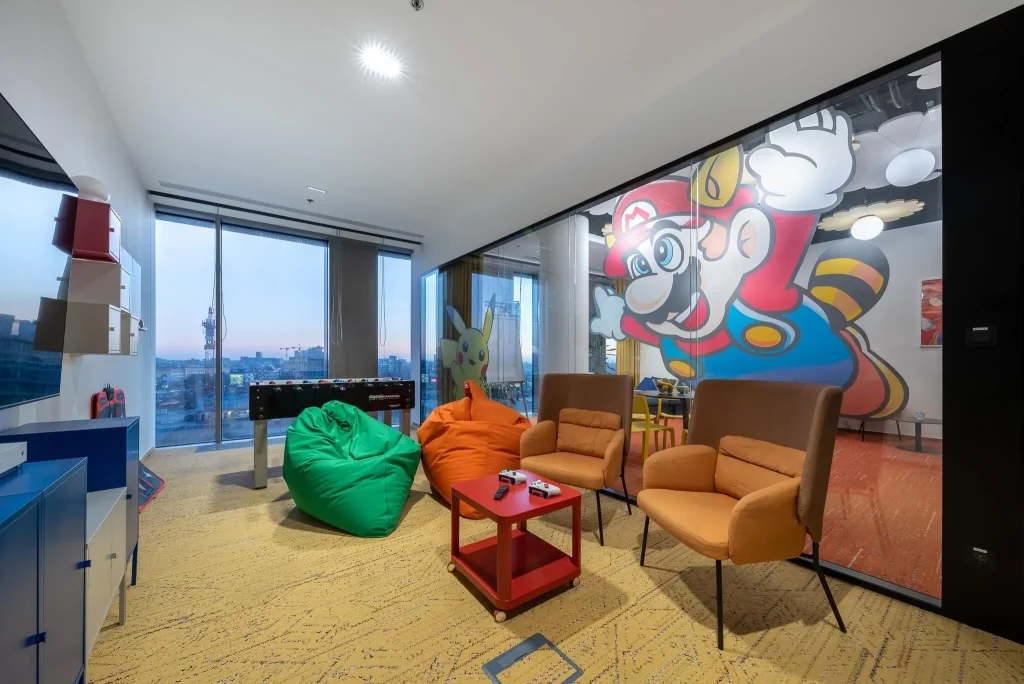 When it comes to video job interviews, what do you notice about job candidates? Because there are many things that you miss when you don't have an in-person interview.
You can still observe the emotions, and reactions and see the little things. And of course, you hear the content firsthand without preparation. What I've been focusing on, and what I encourage others to do as well, is to pose difficult questions. You need to be transparent, but it also has to be mutual. From LinkedIn or a CV, I can assess one or two questions that can be considered difficult and by asking them I should receive a satisfactory answer and know whether I smell bullshit or not.
For instance, we had a candidate who scored the highest rank in our legal test assessment but we weren't able to get any clear answer to any of the tough questions at the job interview. So, we decided not to hire this person because of their cultural unfit. Because when it comes to employee development and learning, the personality must be well set too. Once the person has a good mindset, even if with little experience, such a person can evolve and the learning curve can be very steep. If you get senior talent with the wrong mindset, not only the performance of the team can be diminished, the experience of the clients would be low quality too.
Do you also ask them any remote-specific questions?
From time to time, yes. Because many people aren't located in one location. We also have true digital nomads who travel from place to place. If that's such a case, we're asking them about the time zone, availability, connection to the internet, and so on. But these questions are usually no-brainers and candidates are well-prepared for that.
Do you have trial runs before hiring employees? I noticed that some companies are giving one or two weeks to see how they're doing in the role.
Yes, we have a three months trial with everyone. Very often we start to work on a part-time basis, for instance. Or we do one or two projects and once the projects go well, we agree on further collaboration. Anything that works well for both parties. And most of the trials end successfully. So, I'd say that the processes are pretty accurate.
How long is the probation period then? Is it the same as for on-site employees?
Yes, mostly it's the same — 3 months.
What type of contracts do you offer to remote employees? Do they work as contractors or full-time employees?
It's up to the candidates to decide. Ideally, we want full-time people but sometimes candidates prefer part-time. And some of them want to be employees, some want to be freelancers, and the rest want to collaborate via their business entity. So, it's up to them to decide.
Do you offer them a fixed monthly salary or hourly rate? Or does this depend on the specific contract?
Yes, it really depends. If you're an employee, there's a fixed salary. If it's a freelance contract, it can be fixed but also variable. Salespeople get commissions, for instance. So, it depends on the role and the agreement with the specific candidate.
There's also a discussion about salaries for remote workers and whether they should be country-based or job-based. How do you go about that?
This is a very good question and we've been thinking about it a lot. Currently, we have continent-based salaries, so there are different salaries in Asia, the US, and Europe. But it might change in the future. Because with more countries in Europe where we hire, the more diverse the market becomes, and then we need to adjust as well.
How are you planning to change it?
Possibly, there'll be some bubbles of countries, like Western Europe, for instance.
And how do you deal with different currencies and wages? It might be a really simple question, but I'm really curious.
People are being paid in the currency they want and it's denominated from our Euro currency. For instance, Hungarians are currently very happy as due to currency conversion rates, they get more. :D
But then on the other hand, if their currency drops down, that might be an issue.
Of course. If you're a freelancer, it's a risk you're willing to accept. But it's okay for them to switch to another currency. And for employees, the regulation is a bit different there.
So, if their currency goes down a bit, do they have the option to switch currencies?
Sure, anytime.
And what perks do you offer to remote employees? Because I noticed on your website that you have some great perks like daycare, but these things are only for people in Bratislava.
We try to motivate people to come to the office, that's why the strongest perks are at our headquarters. When it comes to remote employees, we offer them educational benefits, and equipment compensation for what they need, like monitors, laptops, phones, and so on.
Once you hire them, what is your remote onboarding process like?
Even for remote workers, we usually invite them to our offices for a week for a full onboarding. They can meet the people, get to know us better, and then fly back to their location and work from there. This doesn't function in all of the cases, but mostly yes.
How else do you support remote employees, for instance, if they feel isolated?
If this happens, we're always happy to invite them to one of our offices. We can help them with the visa if they're coming from outside the EU. We provide them with any legal or material support, we also have vouchers for mental support. We'll also be more than happy to find an office for them and they can relocate with their families. There are several options.
Finally, what's your future vision for Vacuum Group's hiring? Do you want to become fully remote or just regularly hire some remote workers to diversify teams?
I believe that the future of work is a liberated work environment. And this is something we have been trying to build for a few years already. We aim to have flexible spaces that could accommodate the needs of all people, whether it's people who want to come to the same table with the same flower five days a week or people who live in the countryside and want to come only two days a month. The office space should support all categories. Not just these two extremes, but anything between. The vision is that we'll be utilizing global markets and hiring more remote people since we want to have top talent. But still, we believe in the human touch and personal proximity. Therefore, we want people to be, from time to time, with their colleagues.
Content Manager & Resume Expert

A journalist by trade, a writer by fate. Nikoleta went from writing for media outlets to exploring the world of content creation with Kickresume and helping people get closer to the job of their dreams. Her insights and career guides have been published by The Female Lead, College Recruiter, and ISIC, among others. Nikoleta holds a Master's degree in Journalism from the Comenius University in Bratislava. When she's not writing or (enthusiastically) pestering people with questions, you can find her traveling or sipping on a cup of coffee.