In the afternoon of May 30th, Douglas Hurley and Robert Behnken will become the first astronauts to launch from US soil since the retirement of the space shuttle in 2011.
That is, if everything goes well, as this is already their second attempt. The first attempt had to be cancelled due to unfavorable weather conditions a few days ago.
But despite that bit of bad luck, it's easy to feel jealous of these guys. Not only are they about to make history, they're also going to do it together as best friends.
"Being lucky enough to fly with your best friend… I think there's a lot of people who wish they could do that," he says (BBC).
What's more, when they blast off, their wives, Karen Nyberg and Megan McArthur, will know exactly what they're going through. Because they're astronauts too.
Hurley, Behnken, Nyberg and McArthur, all graduated from the same astronaut class (2000) and attended each other's weddings. Hurley and Behnken are so used to each other they can predict what the person's opinion might be or what they're going to do next.
Just take a look at their resumes below. In many ways, they're similar, despite the fact that Hurley is supposedly the more organized of the two. Can you spot all similarities? Let us know in the comments!
Resume of Douglas Hurley (SpaceX Dragon Astronaut)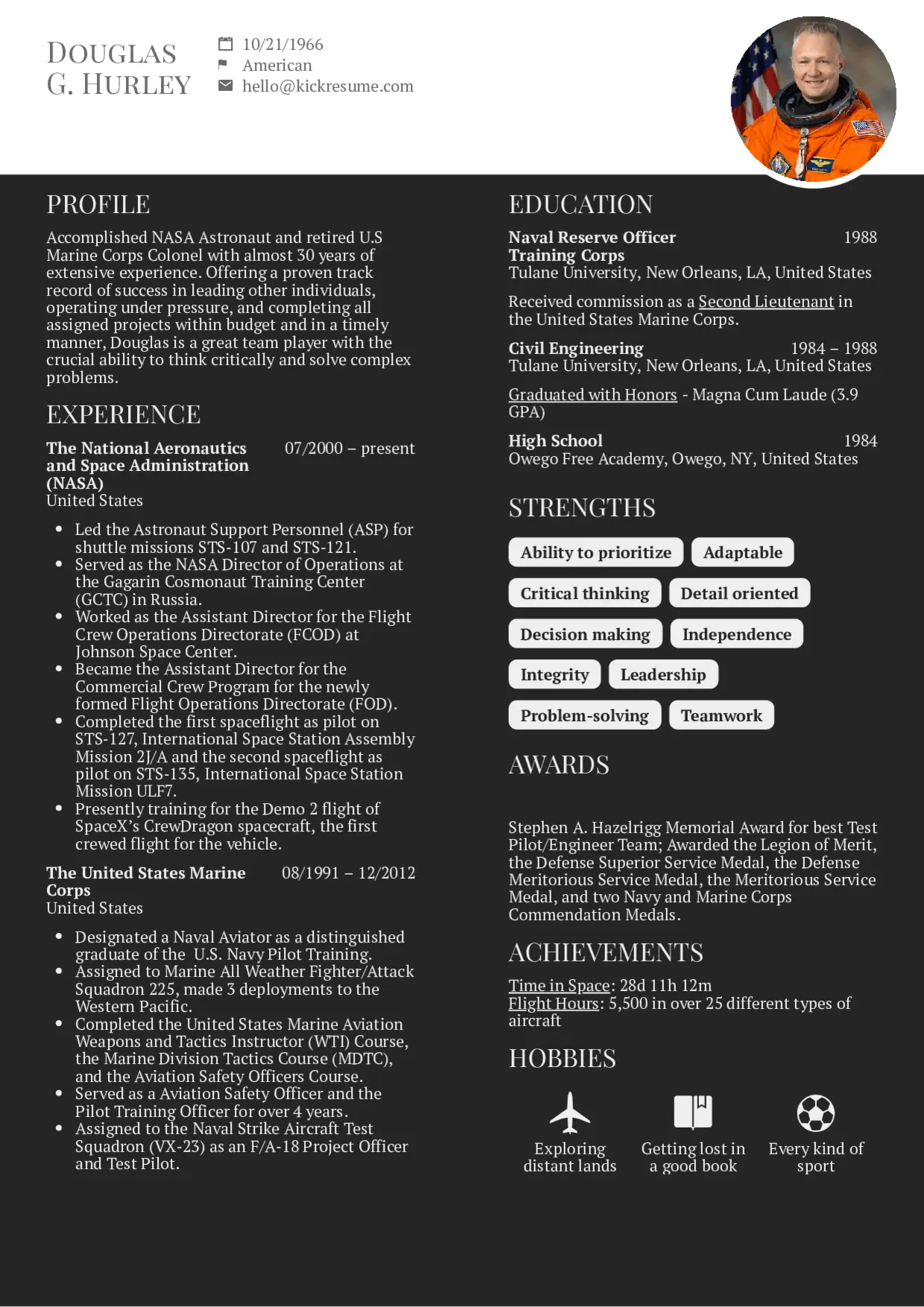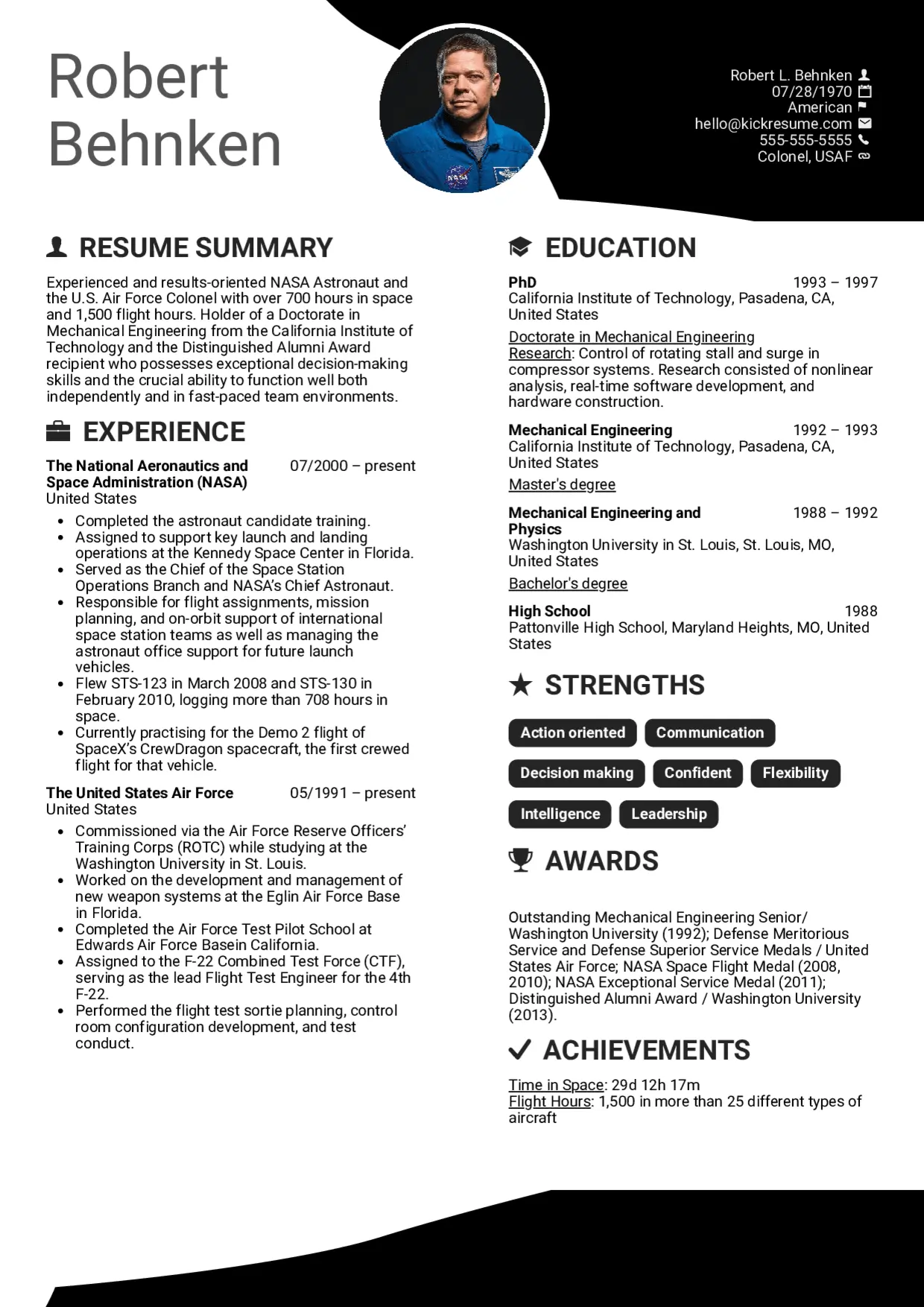 Editor in Chief

Martin Poduska is a resume expert and career advice writer at Kickresume. He leads Kickresume's team of writers and is the main person responsible for upholding the standards of expertise and quality on the blog. In addition to having written nearly 100 in-depth, painstakingly researched resume advice articles, as chief editor he has also edited and revised every single article on this blog. Tens of thousands of job seekers read Martin's resume advice every month. Martin holds a degree in English from the University of St Andrews and a degree in Comparative Literature from the University of Amsterdam.