Too hard to resist the temptation to catch a quick z's after a satisfying lunch? Don't tell me, we've all been there. Sleeping on the job is something we all desire, but only few of us can afford.
Most people are familiar with the 3 PM slump which threatens productivity and leads to low performance. It's that midday breaking point when your unstoppable stream of early morning motivation has given way to overwhelming sugar crash-fueled melancholy.
When this moment comes, all you want is to power off your computer, lay your head on your desk and doze off without repercussions.
Don't worry, you're not alone. According to the National Sleep Foundation, nearly 50% of Americans say that insufficient sleep affects their daily activities.
And the scarcity of sleep has a far greater impact than we tend to think. The Journal of Sleep calculated that lack of sleep costs US companies a staggering $411 billion in lost productivity and 1.2 million working days per year.
The trend of workplace napping is not likely to stop. And so is the list of employers that have introduced pods in their offices.
From scrappy startups to tech behemoths, here are 7 companies that will encourage you to rest and recharge.
1. Huffington Post
Arianna Huffington, the founder of the namesake media site, is a great advocate of sleeping on the job.
Having collapsed from exhaustion at her desk one night — and broken her cheekbone on the way down — she decided to make health and wellness in the workplace a top priority. In Huffington's own words, "employees' health is one of the most important predictors of the company's health."
To prevent further accidents and foster health and well-being of their employees, the company dedicated two rooms to napping in its New York City offices.
2. Uber
The nap rooms in the ride-sharing company's headquarters in San Francisco are the result of the work of the interior design firm Studio O+A under the supervision of Denise Cherry.
"For Uber, a company known for regulatory battles, we were tasked with creating a room built for maximum efficiency — a room so built for work that no one would need to leave," says Cherry.
"This included a living room space, a kitchenette, and, of course, small focus rooms that double as nap rooms."
3. Google
Google employees do certainly get a lot of cool perks.
Besides complimentary food and drinks (including a coffee bar with a full-time barista), access to an on-site gym, hair salon or swimming pool, they can also recharge in one of a number of free-standing nap pods in Google's Mountain View, California, headquarters.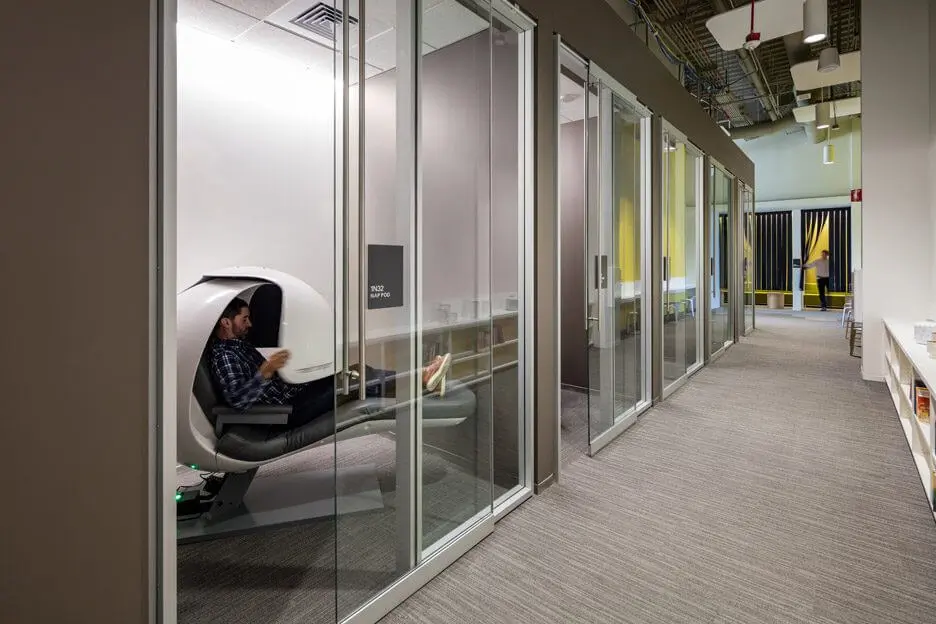 Courtesy of dezeen.com
4. Samsung
Tech giant's Silicon Valley headquarters features a wide range of amenities. These also include dozens of nap pods and music listening rooms with coloured lighting to ensure "people can find happiness and recharge at work".
The so-called Chill Zone also contains foosball tables, games, flat-screen televisions and comfortable seating. All of that with the aim of creating a homely atmosphere for Samsung's employees.
5. Zappos
Zappos — mainly through its CEO Tony Hsieh — has long been a believer in the power of office naps.
Dating back to the company's early days, an enclosed place for cots, pods and couches have always been available to employees.
Today, surrounded by a $250,000 aquarium full of vibrant saltwater fish, employees are encouraged to catch their z's while "sleeping with the fishes".
And it's not only about fish. Other well-being perks at the online shoe retailer's Las Vegas headquarters include massage chairs, regular wellness fairs, and on-site health screenings.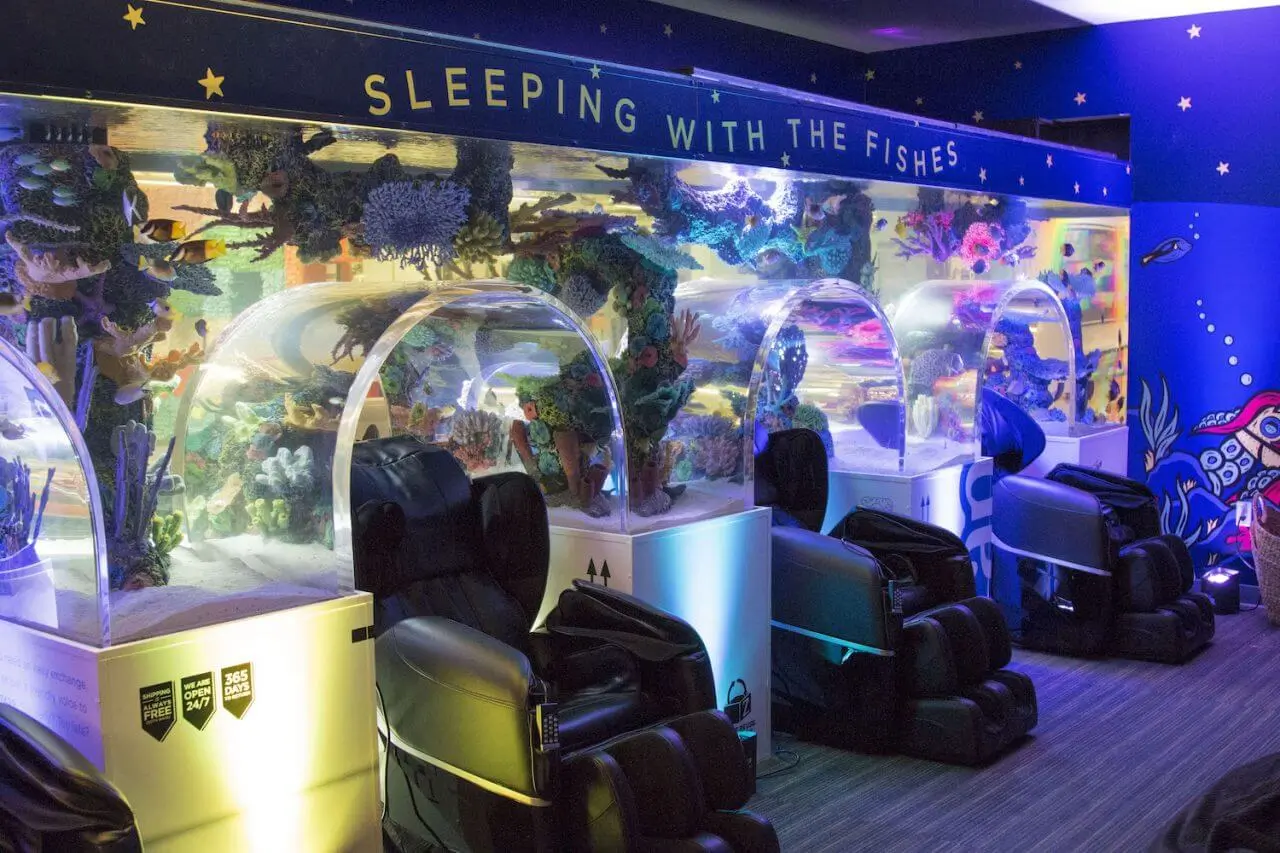 6. Ben & Jerry's
The Vermont-based ice cream company was one of the earliest adopters of the sleeping on the job programme. It's had an office nap room for more than a decade.
The company's belief that a happy employee is a productive employee has given rise to a number of perks and benefits. Employees can choose from sponsored gym memberships, on-site yoga and Pilates classes, or personal trainers.
Not mentioning all those gallons of complimentary ice cream, of course.
7. NASA
This is where daytime napping started writing its history in the early 1990s.
NASA's pioneering "sleeping on the job" study showed that 26 minutes of sleep improved cognitive performance by 34% and alertness by 54%. In their effort to fight sleep deprivation of their astronauts and other high-pressure workers, they started implementing so-called NASA naps.
Later, this policy spread around the globe. It is now used by an increasing number of airline pilots on international flights. Guess working for NASA is not a bad gig.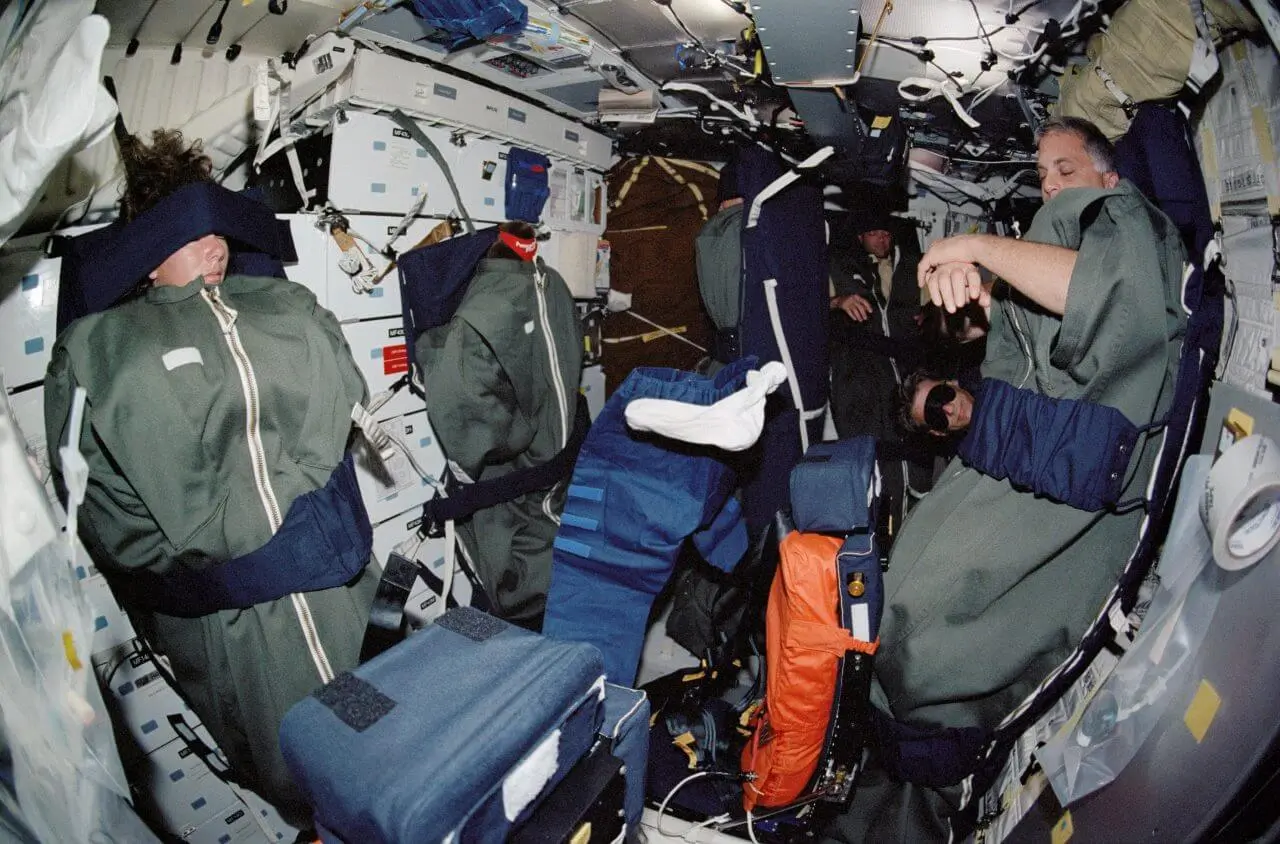 Courtesy of NASA
The importance of sleep
It's fairly incredible to see the enormous impact insomnia has on our lives.
Mary Gresham, a clinical psychologist from Atlanta, says sleep is essential as it is "a mechanism of consolidating information, dealing with the events of the day, and recharging our energy."
In an information-based economy, it's hard to find anything that would have a greater effect on productivity than lack of sleep.
People are staying up late more often and sacrifice the most valuable time for sleep they have — before the end of the day. In fact, research shows that every hour of sleep before midnight is worth two after midnight.
Getting adequate sleep also reduces the risk of heart disease, dementia, diabetes and other common health issues. And in the most extreme circumstances, brains that aren't well-rested may even start to devour themselves.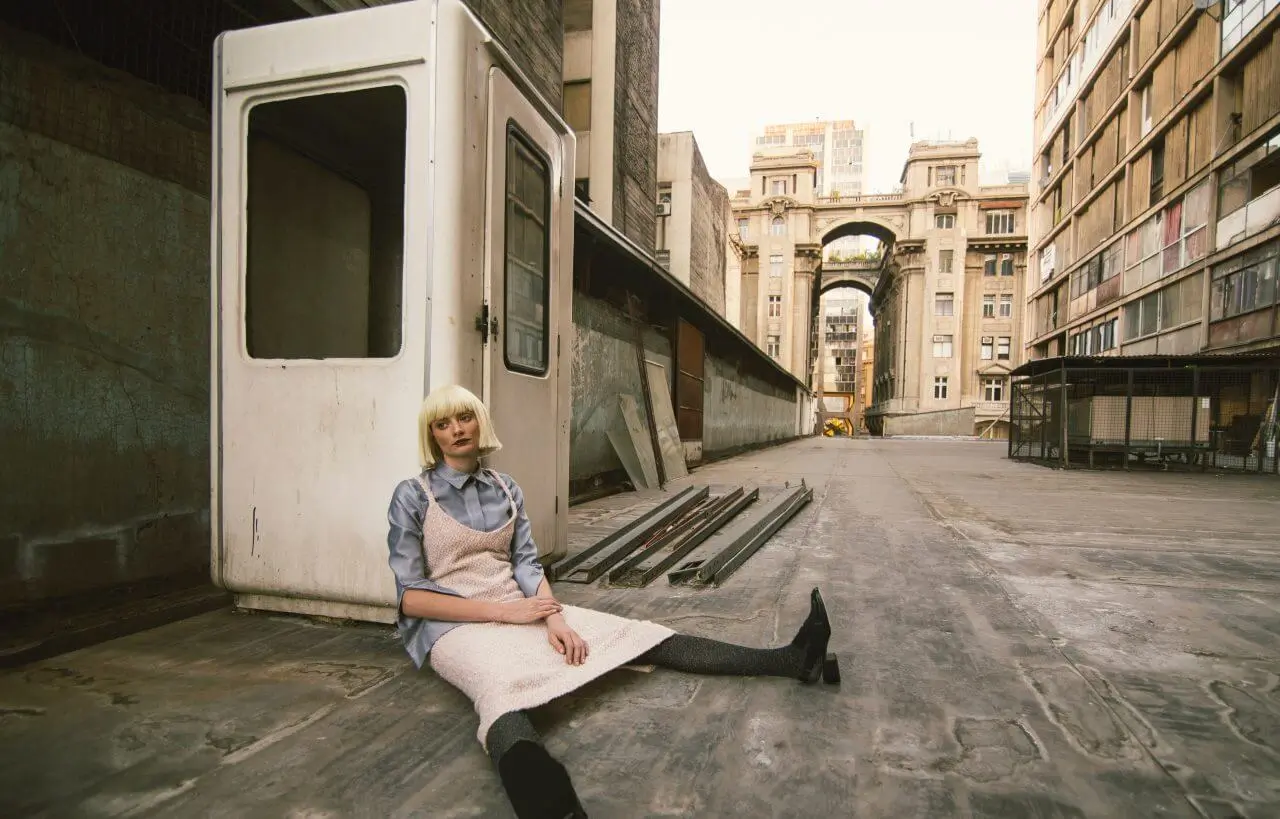 Napping isn't just for toddlers
The best way to maintain your health and work ethic is, naturally, to get the right amount of sleep each night. Experts recommend 7 to 9 hours. But what if you can't keep up with this?
The most viable alternative is to take 20-minute power naps during the day.
More and more people — and employers, too — are also beginning to recognise that sleeping on the job can make a positive difference in the workplace. And especially so during the second half of the workday when a lull is common.
To kick things off, let's see what science has already to say about napping. The afternoon siesta has the power to:
Regain

concentration and recharge energy.

Reduce

depression and anxiety. The sleep decreases your levels of cortisol, a hormone that's responsible for elevating your blood sugar.

Reverse

the productivity-destroying effects of a poor night's rest.

Boost

your memory and information retention fivefold.

Counteract

impulsive behavior and boost tolerance for frustration.
By the way, sleeping on the job also beats caffeine at improving your performance in areas like motor and verbal tasks.
So basically if you could put a nap in a bottle, it would be a wonder drug far better than several cups of strong coffee. This should already be enough to view that slumbering employee as a productivity ninja rather than a slacker.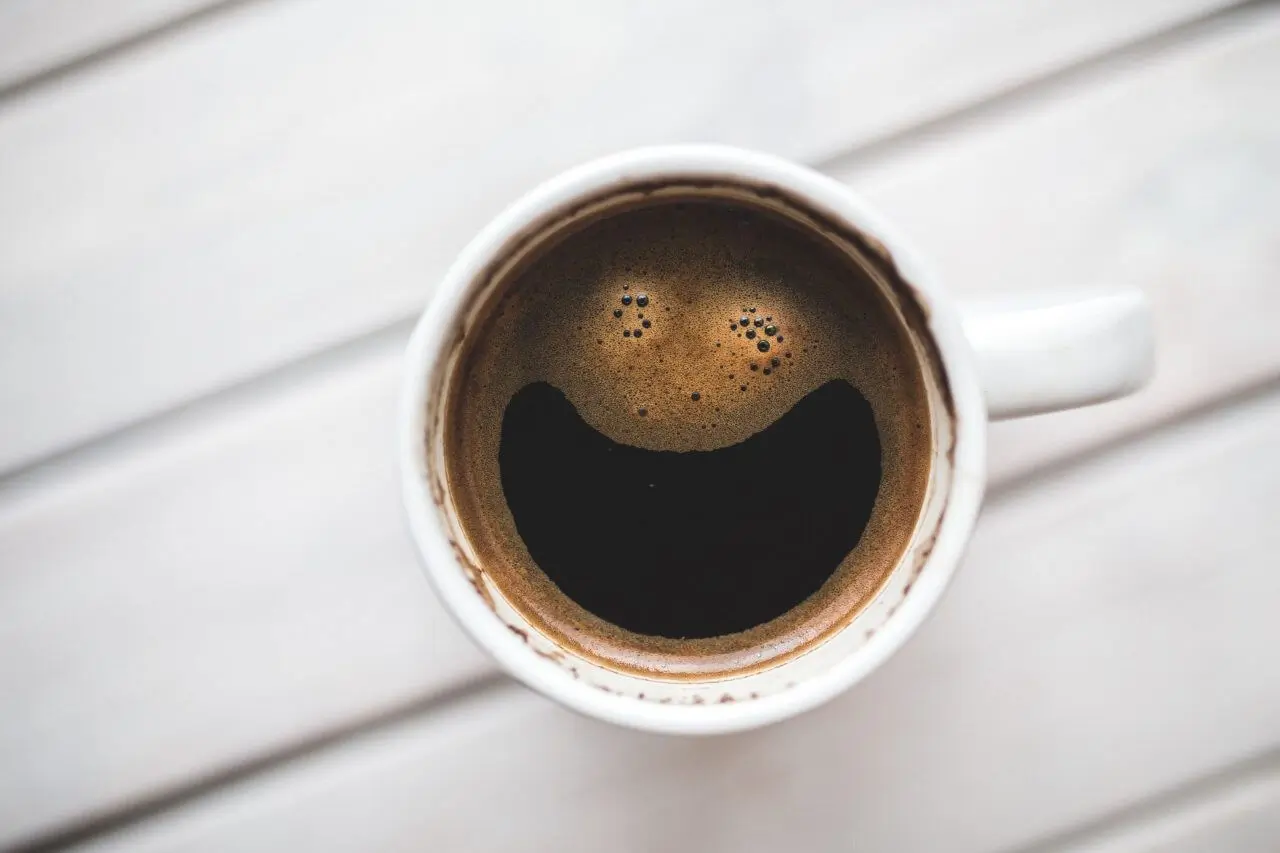 Chairs, pods and nooks
These findings led some companies to capitalise on the trend of workplace napping.
One of the first companies that's trying to overcome dated stigma related to sleep is MetroNaps. Their napping chairs called EnergyPods are designed specifically for office use and allow employees to barter 20 minutes of their time for better mood, creativity and learning.
Since its founding in 2003, MetroNaps has sold thousands of nap pods to high-profile companies such as NASA, Google, Zappos, Cisco, Huffington Post or Procter & Gamble.
These portable bedrooms are designed to block out noise and light by way of a hooded dome. They come with features such as a privacy visor, built-in speaker system and gentle wake sequence of programmed lights and vibration.
However, there's a price for a futuristic pod and it's not pennies. Each sleek, shiny, capsule-looking chair sells for $13,000.
But MetroNaps is not the only shark in the pool. There are several companies both here and abroad taking advantage of increasing awareness of the link between sleep and productivity.
And the prices vary, too. Whereas the tranquility pod by Ohio-based Hammacher Schlemmer would cost you incredible $30,000, these wooden bunk pods by the London-based Podtime sell for less than $2,000.
Regardless of the price, each of these companies has also successfully marketed their pods to hospitals, airports, fitness centers, universities and libraries.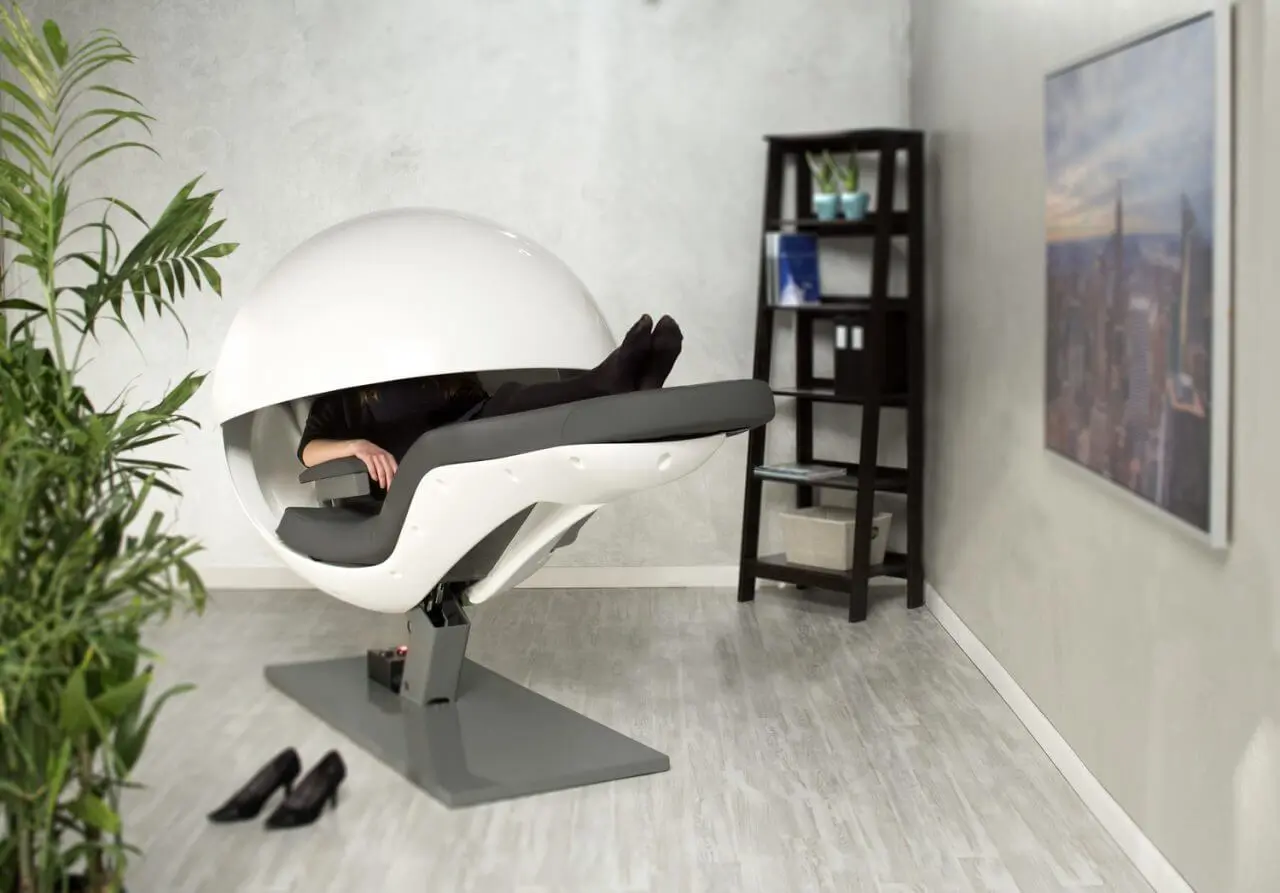 Courtesy of MetroNaps
A nap a day keeps the doctor away
Most of us were told that the harder and longer we work, the better it is. But nothing could be farther from the truth.
Such attitude to work is not sustainable. We need to turn our attention to smart working instead. We need to listen to our own body and make it work in our favour.
It's only natural that some of us will need to recharge in a meditation room from time to time. Or take a cat nap before an important meeting.
And many companies have decided not to turn a blind eye to these needs anymore and endorse seemingly useless but in fact very valuable types of activities — such as playing games or sleeping on the job.
The discussion around workplace happiness and employees' well-being started to bear fruit. That's great. But we'll still have to wait a few moments before sleep pods of various types and sizes become a staple of employee benefit packages.
And by the time this dream comes true, excuse me please.
I can hear my nap pod's calling me again.
Intrigued by companies that encourage snoozing on the job? As you dream up your next career move, let's turn your LinkedIn profile into a sharp resume. Perfect for catching the attention of these innovative employers.
Career & Resume Writer

Jakub Kapral is a former professional linguist and a career writer at Kickresume. He has written almost 100 diligently researched resume advice articles and his texts are visited by thousands of people every month. Jakub is a natural teacher who looks to help those who want to enhance their career prospects. He's also an avid drummer and a proud father of two.